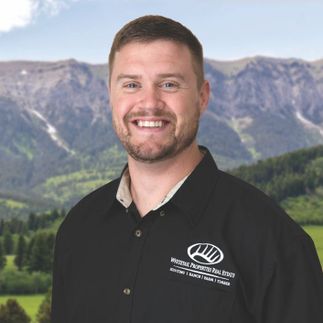 Andrew Schultz
Managing Broker / IL; Broker / MT; Salesperson / WI; Sales Manager
Testimonial Quotes
Andrew Schultz:

What My Clients Are Saying
Andrew accurately assessed the value of the land, knew how to market it, and was flexible in the listing and closing phases to deal with exigencies that arose.

Andrew was great to work with. Very happy with the service and professionalism!

Andrew is very professional. He took the time to get to know our family and the story of the property. Andrew is as genuine as a person as you will find. I will recommend him every chance I get.

Very impressed with his work ethic.

Andrew did a great job and was always in touch with us during the entire purchasing process. Well done.

We recently purchased some wonderful hunting property thru Whitetail Properties. Andrew Schultz was our agent, he was very informative on the property and helped us as well at finding the best rate for the loan. He also kept us updated on everything right up to the day of the sale!! We really appreciate all his help!!! Happy New Owners

Andrew was a pleasure to work with. A very positive experience!! 5 stars

Andrew was great to work with. Even responded to questions while on vacation. If ever buying or selling hunting land, would definitely use Andrew and/or Whitetail Properties again.

I already referred a friend to Andrew. He was very accommodating to my needs. If Whitetail Properties had ten more agents like him you guys wouldn't have to worry about anything!!

Andrew was a pleasure to work with. He is a great young man, always call me back in a timely manner to answer any of my questions I would highly recommend him to anyone. Whitetail Properties presentation and photos of the farm were first class and a great help in purchasing the farm. Thank you Andrew and Whitetail Properties.

Loved both Andrew and Tyler, they are the best, don't lose them. They make you look good!!! They felt like family. Andrew spent time showing us how to go frogging and stayed to visit with the grandchildren and us. It was a memorable time we will never forget! We met Tyler first and we liked him right off. After interviewing three realtors we went with Whitetail Properties because of Andrew and Tyler's Personality, Character, Friendliness and Likability! They passed our expectations in many areas! Hope they will not forget us and come to visit in OK. They are top notch and should be rewarded by Whitetail Properties with perks if that is appropriate. Enjoyed working together.

Andrew was available to us at all times and responded quickly. Andrew went above and beyond to guide us through this difficult transaction. Without his assistance and attention, it is likely we would have walked away from purchasing this property.

My agent was fantastic! Very polite, patient, reliable and very much a "go getter"!! I was more than pleased with all he did!

It was a pleasure start to finish. He took the time to listen to my concerns, followed up, put in the extra effort and found a buyer for a property that was difficult to sell. Most importantly, he returned my calls and texts and updated me on internet traffic. Very professional and I would work with him again. I highly recommend Andrew Schultz.

I just would like to say my agent Andrew was very polite and professional throughout the whole process and would recommend him highly!

Andrew went the extra mile to help get this property sold, and was willing to work hard to get this done even though it was a lower dollar listing compared to most of your other properties. I appreciate his character, commitment to the seller and expertise. He is a true asset to your company.

David W Spencer Trust. Ralph Taylor as Trust Officer

I'm 72 years old and loved Andrews manner of showing my property and above all his faith and encouragement. He always kept me informed of any calls he had on our property. Love the young man and I am recommending him to anyone I know selling or looking.


Was very pleased with the entire process thanks to Andrew. He was extremely professional and I could tell he had my best interest in mind. I never felt pressured at any time. I would highly recommend Andrew to anyone looking to buy property.

Andrew was great and always there when we had questions. Probably one if the best agents I've had the pleasure to work with.

Andrew Schultz and Kyle Schultz would be my choice to list our property when we decide to sell. It was a pleasure doing business with them.

Tyler and Andrew are energetic, enthusiastic and knowledgeable. They have effective communication skills and their responses to our questions were rapid and on target. They were always patient, courteous and helpful. We are thankful for their skills!

Felt really good about the whole experience. The property sold quickly and both brothers were very responsive with updates and advice. Would definitely recommend them to others selling property.

Andrew & Kyle did a fantastic job! They made this painful event of selling our deceased son's house as easy on us as they could. Great guys-you are lucky to have them as agents!

I had a face to face meeting with Andrew at my home, and was comfortable that Andrew was smart, experienced, understood ag land values in my area, and had integrity.

Excellent! I've worked with Andrew in the past and he makes it clear he cares about my experience and well being. He clearly looks for the win!
Contact Agent
Thank you
We'll have an agent contact you shortly.
Contact Agent
Thank you
We'll have an agent contact you shortly.