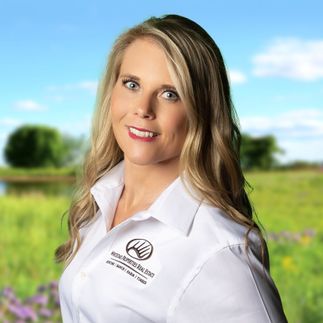 Ashlie Raiter
Sales Associate, Land Specialist / Licensed in OK
Buyer's Agent, Sean O'Grady Land Specialist Team
Testimonial Quotes
Ashlie Raiter:

What My Clients Are Saying
To be honest selling my home was far from easy, however Ashlie made the best of every difficult situation. Ashlie was so easy to communicate with and very forthcoming. When I had questions, she was quick to respond with a knowledgeable answer every time. I will always choose Ashlie in all my future real estate endeavors.




Great experience! She did everything she said she was going to do and more. I would recommend her to anybody. I am so glad that she sold me this property. She is very very professional and a very nice person. As well as very knowledgeable on property in the surrounding areas. She has helped me out tremendously!




Very helpful! Ashlie was very professional and helpful. She would keep me updated on any information needed or if it changed. She worked hard and was very patient.




Ashlie was very helpful with the stressful process of buying land. She was very informative and knew her stuff. She was so patient with our questions and honest with her answers. She kept us updated and informed every step of the way. You could definitely tell she truly cared that we were able to find our future home. We recommend Ashlie for any of your buying and selling needs!




Working with Ashlie was super easy and fun. She made the entire process enjoyable and seamless. She was always ready at any moment to answer any questions we had along the way. She is very knowledgeable and we will be working with her on all our future property needs. Thanks!




Outstanding service AND RESULTS

From start to finish Ashlie kept us involved and informed. Her experience and knowledge of the local market and personal insights helped us achieve maximum results in shorter than expected time. She has a calm, confident demeanor suggesting all will be well. It was and we will use her again!




Ashlie is simply amazing!!! She communicated with us every step of the way. She's very professional and is amazing at her job! We highly recommend her to anyone that is selling or buying!!




Ashlie is a pleasure to work with!

Ashlie really knows the market in the Okfuskee County area, and went the extra mile to get our property sold. Even though it was a smaller parcel, she paid attention to our sale like we were selling a much higher priced property. Her communication skills are awesome- we never waited for a response to our questions. Don't hesitate to call Ashlie for your real estate needs, she is great!




An agent that works!

I have sold a lot of property in the past without the help of a realtor, mostly because my previous experience was that realtors didn't seem to be aggressive in trying to sell my property. This was not the case with Ashlie. I would classify her as a go getter, who works hard to make a sale. I was very pleased with the job Ashlie Raiter did in selling our property. The property she sold was one that I had tried selling in the past and had no luck selling. Out of frustration I decided to give her a chance to sell the property. She had it sold in less than a month which really surprised me. She did a great job in working with me from the first offer through closing. I have another property that I will be listing with her this week, and feel certain I will get similar results.



Contact Agent
Thank you
We'll have an agent contact you shortly.
Contact Agent
Thank you
We'll have an agent contact you shortly.