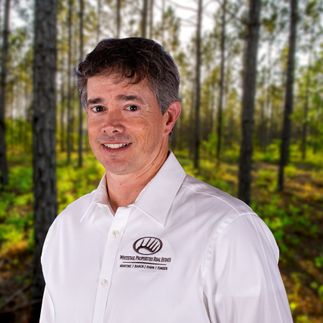 Chipper Gibbes
Real Estate Broker, Land Specialist / Licensed in MS, LA
Testimonial Quotes
Chipper Gibbes:

What My Clients Are Saying
Chipper did a great job. He visited the land with me multiple times and was not pushy at all. He made sure I had all of the facts I needed to make a good decision and negotiated the details on my behalf. This was an overall good experience and I am very satisfied.

Bob Chain (CBC&E Properties, L

Chipper & Brad are outstanding in their field of knowledge and in my opinion, they are a HUGE asset to Whitetail Properties!

Chipper went over and above to ensure that the seller was out by the closing. The seller was elderly and not taking care of making arrangements to move. Chipper found somebody to help him move and helped him look for a new place.

Our agent made this a very easy and seamless process. We were 100% satisfied with using Whitetail Properties and would fully recommend to anyone!

Chipper does a great job. Would recommend him any time.

I would recommend to anyone.

Great experience, will do it again.

We had some challenging aspects to our listing (easements/access) and Chipper found a creative way to get our property sold. We have taken on some risk to make it happen (owner financing), but Chipper helped us mitigate the risk and worked diligently with the buyer to get it over the finish line.

This is the second piece of property we have bought through Chipper. He has been a pleasure to work with and he worked hard to help us get it.

These guys were great! Thanks

Both guys went above and beyond to make the sale.

The sale of our property went quickly and smoothly. Chipper Gibbes is personable and professional in all his communications with me.

Chipper immediately engaged on a professional but also on a personal level with our family, cognizant of and empathetic with the emotional and practical elements of our family's decision to sell our parent's property.

Flawless, Brad and Chipper were on top of everything from the beginning to the end. I had previously contacted Brad to represent me in this transaction and at that time he felt like the price was way too high for what I was wanting to do. That told me that he is not in this business just to get commission, it is all about relationships to him and Chipper.

Easy to get along with and great communication.

Very knowledgeable about the purchase process and set up everything I needed to buy the property. Chipper is a class act.

Very professional, courteous and knowledgeable. Chipper was a pleasure working with and I will recommend him to anyone.

Mr. Gibbes is an asset to your company he is very knowledgeable about land and the entire procedure of closing. He was very patient with us and we couldn't have had a better agent.
Contact Agent
Contact Agent
Contact Agent
Contact Agent