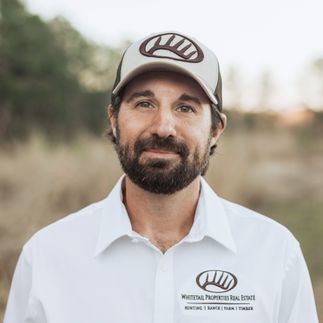 Chris Bordelon
Salesperson, Land Specialist / Licensed in LA
Testimonial Quotes
Chris Bordelon:

What My Clients Are Saying
"Chris is a top notch real estate agent. He knows rural land in northwest Louisiana better than anyone. He has a strong forestry background and also a passion for hunting and fishing. I am a forester myself and I can tell Chris really knows about forestry management and is also very in tune with current markets to provide any landowner with great management advice. That knowledge as a realtor doesn't come from someone being straight out of school but someone who really submerges themselves in the forest industry. Chris can explain to anyone the whole picture from plaint trees all the way up to harvesting. I could also tell he was an avid deer Hunter by the way he was able to market my property by not only high lighting the timber investment opportunities but also by displaying the recreational benefits. This high level of diversification allows Chris to be able to communicate with potential buyers on both sides of the fence whether it be from a rec stand point or a timber investment side. Chris will definitely be on speed dial when it comes to me buying my next property or selling another."

"Chris was very professional in all aspects. Excellent experience!

"We had a wonderful experience with Chris. He was so prompt in responding to every call, text or email. He was also so knowledgable about the area and priced our land perfectly so that we had multiple offers in just a couple of days."

A friend recommended Chris to help with the purchase of my first timber tract. From the first conversation, it was obvious how knowledgeable and passionate Chris is about finding the perfect tract for his clients. He is very responsive in answering my many questions regarding all areas of timber sales and management. He is honest, professional, and makes the process for purchasing a timber tract very easy. I look forward to working with him for many years to come and highly recommend him for land real estate and management.



Contact Agent
Contact Agent
Contact Agent
Contact Agent