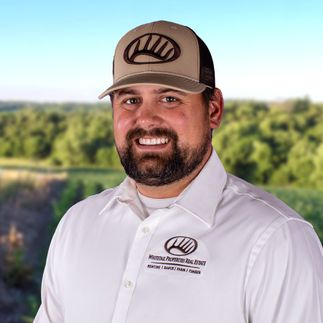 Daniel Fowler
Associate Broker, Land Specialist / Licensed in GA
Testimonial Quotes
Daniel Fowler:

What My Clients Are Saying
I absolutely enjoyed working with Daniel Fowler. He jumped on the listing, was sensitive to intra family angst to get both sellers on board, was very responsive at all times, very proactive and involved with other more distant family members in assessing the buyer's needs and wishes as well as ours. I thought he did a great job navigating issues and have asked him to involve Whitetail Properties in another property I want to sell although it is nearer to Atlanta.

Awesome! Very knowledgeable, great guy!

Professional, honest experience.

Dan Fowler has been exceptional throughout this short process.

Daniel was great! I was very happy with his work.

Very professioanl, very informative and knowledgeable about sales in my area.

Daniel was dependable, available and knowledgeable. He is the most responsive agent I have ever worked with.

Daniel Fowler was the BEST real estate agent I have ever dealt with!!! Absolutely FANTASTIC!!!


All my dealings were extremely satisfying. Very professional. Unique property. Value was for recreational use.


When I first met with Dan he explained in detail how the property would be advertised and gave me good advice on some presentation improvements I could make.

Danny Fowler was absolutely excellent. He was knowledgeable, professional, personable, and ready to help at every turn. He dealt with multiple delays with getting a mobile home off the property pressed against a three week early closing, always flexible and pleasant. As a testament to his energy toward delivering the very best experience for his clients, he volunteered to provide a crew and pick up charges for a small cleanup on the property after MH removal. I was completely inspired by his efforts and excellent character. Danny is truly diligent and dedicated, providing exceptional service, and someone I would heartily recommend to represent anyone's property.




Daniel really made things super easy and made the whole process streamlined. It was almost as if we didn't have to do anything at all and Daniel was more of a friend than a realtor by the time we finished the closing. We just felt we could really relate to Daniel and he was so much like us, and that made us so comfortable and so laid back. Daniel was very knowledgeable in the whole process, as well as the property. We thoroughly enjoyed having Daniel as our realtor and are we VERY happy to have met him and look forward to having him as our friend in the future!! He and anyone with the Whitetail Properties team is welcome at our home anytime!!!! THANK YOU Daniel & the Whitetail team for everything!! You really made our dream a reality!!!!

I am very pleased with how Daniel handled the listing. My property was posted on September 18, 2022 and we had a contract by October 18, 2022. I will recommend Daniel to anyone I know looking to sell their property.
Contact Agent
Thank you
We'll have an agent contact you shortly.
Contact Agent
Thank you
We'll have an agent contact you shortly.