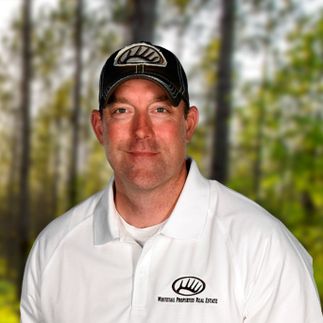 David Smith
Salesperson, Land Specialist / Licensed in GA
Testimonial Quotes
David Smith:

What My Clients Are Saying
David worked very hard to sell our property. I initially had it listed with a another agent who was supposed to be the expert on selling land in Harris County Georgia. He did nothing. I appreciated David's ideas and professionalism and will recommend him to my friends and colleagues. It was a pleasure doing business with him. Thank you!

David was outstanding and found a property for me that was exactly what I wanted. He was honest and straightforward throughout.

Great company. Very personable, very quick and kept me informed along the way.

From first contact to the closing and follow up, your performance was outstanding. Michelle and I both agree that your attitude, communication with us, active representation of our interest, application of creative marketing solutions toward achieving our goals and objectives, compensation commensurate with work activity and quality, management and organization skills. Your sensitivity and strict adherence to highest ethical standards, knowledge of the market and client base to qualify prospects and close within expected time parameters. Understanding and use of state of the art real estate sales technology, finding a great neighbor for us and simply having a good time working with a fellow land lover made our experience with you very positive and rewarding. As you know, it was very difficult for us to part with Splashing Rock. Speaking as a member of a medical family, I can tell you truthfully that you empathy and appreciation for our feelings and sentiment gives you highest marks for your "bedside manner" Thank you so much for your excellent work and professionalism,

David is an outstanding person to work with. He did everything I needed him to do to sell my land in a timely manner.

Working with David was a great experience. He was knowledgeable, available, and motivated to help me get what I wanted, even if I didn't know exactly what that was from the outset of the process.
Contact Agent
Contact Agent
Contact Agent
Contact Agent