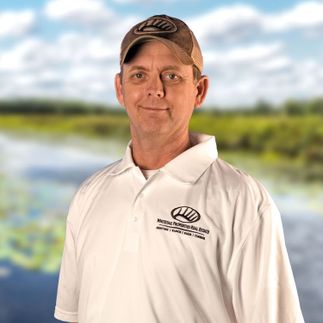 Doug Moore
Broker, Land Specialist / Licensed in NC
Testimonial Quotes
Doug Moore:

What My Clients Are Saying
Doug and Scott were experts at what they do. Doug provided excellent photographs and road side advertising. Scott worked hard to get us the price we were after in this listing. They both were awesome to work with. The listing closed in under 45 days which was faster than I anticipated. This shows the experience and professionalism the agents posses.

Work great. He was very nice and help out with any questions I had

Doug was professional and a pleasure to work with. He maintained communications with me the entire time from start to finish. He explained everything clearly and answered all of my questions to insure a smooth transaction.

Very good experience. Smooth closing. I would use Doug for future land purchases.

It was an absolute pleasure working with Doug to purchase our piece of property. As first-time buyers, it was a pretty daunting process but Doug went above an beyond to make sure it all went as smooth a possible and dealt with the many humps that come up for us without us even needing to ask. He took on all the stressors of the process with such ease and kept my husband and I positive throughout! He did much more than he needed to do and was full of knowledge and advice every step of the way. We couldn't be happier. We'd recommend him in a heartbeat and look forward to keeping in touch and showing him the process of the land as we build our dream home on it.

Doug is by far the best and most dedicated agent I have ever met. He went above and beyond to set conditions for the closing and ensure I knew all aspects about the property. Doug took his personal time to improve a few portions of the property in order to gain a proper survey. Great guy!

Doug was excellent in all that he had to do on our behalf. Doug made the process stress free on our behalf. He worked diligently and spent as much time as needed with us explaining and getting everything in order throughout the entire process. Doug is a person of integrity and we are grateful and thankful for all he did to make the land sell. On our part and easy process, he was the best!

He was very professional and easy to work with and very knowledgeable about land.

The parcel was a couple of hours from his usual area. Doug made numerous trips to meet with the seller's agent, soil specialists, contractor (for driveway) to take photos/measurements, talk with closing attorney and meet forester. He help us navigate the unexpectedly complicated aspects of land purchase.

On a scale of 1-10 I would give it a 12! Doug was exceptional! He went far beyond anything I would have expected. I have already recommended him and Whitetail Properties to friends should they decide to purchase property.

Doug was great! Could not possibly have had a more knowledgeable, or capable agent to represent us. I am very happy with my experience and would not hesitate to use Doug for any land purchase in the future.

2nd property Doug has sold for us.

Excellent! I would recommend.

Excellent! We were particularly impressed with Doug Moore. He was very responsive and knowledgeable with regard to the property in our area. Doug made the entire process easy and stress free. He gave us excellent advice and helped us every step of the way. We were very happy with Doug and Whitetail Properties.

I had a very good experience with Whitetail Properties and the Land Specialists I worked with. I had the recommendation of an attorney friend of my daughter's, and this company specialized in farms and land sales.
Contact Agent
Thank you
We'll have an agent contact you shortly.
Contact Agent
Thank you
We'll have an agent contact you shortly.