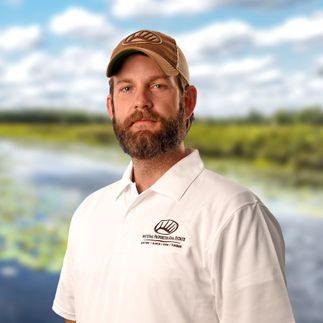 Gaines Slade
Sales Agent, Land Specialist / Licensed in TX
Testimonial Quotes
Gaines Slade:

What My Clients Are Saying
Gaines Slade did an excellent job in the marketing and sale of my property. I highly recommend him and his company.

Gaines was very courteous and professional. He did an excellent job in marketing my property as well as protecting my interests during the sale process.

Gaines has extremely good people skills and is an excellent agent for Whitetail Properties. I was licensed for 17 years in real estate and I was truly impressed with Gaines level of competency in the short time he has been licensed. Whitetail Properties has a developing superstar on their hands with Gaines.

Gaines was extremely helpful and committed to getting me the best price. He made sure everything went smoothly and on time. He went above and beyond to make things easier for me. I am extremely thankful.

The land was just what Gaines said it was and he did everything we ask quickly and loss no time. He did a superb job!

Was very quick to respond and kept me updated on progress and through out the process.

Gaines went above and Beyond. When the previous owner left the dwelling full of junk, he and the sellers agent came in to clean out everything.

I really appreciated that Gaines listened to my thoughts and concerns and didn't act like he knew it all. Very respectful of me.

I had my property on the market for the same price (even lower at one point) with no results for about two years. Gaines was able to sell my property within a matter of weeks. Connections, advertising, land/ranch specialty, reputation. Enough said.

My wife and I were looking for a ranch to enjoy with the family. Gaines preached patience to make sure we found a ranch we could truly enjoy. He worked with us for over a year and then with his knowledge of the area, got us on a property we are really enjoying.

Quick and easy sale, listed and found the right buyer in a few months.

Very satisfied. Gaines stayed on top of things and was very helpful.

We've purchased real estate of all types for years, but when it came time to move into a new arena, land, we knew we needed an expert on the team. Gaines Slade has been everything you could ask for in a partner: knowledgeable, hard working, fun & easy to work with, and he brings a deep bench of connections to the table that has made all of our transactions as smooth as possible. We're looking forward to buying more land with Gaines!


It was a pleasure working with Gaines. I had questions and he had answers ready every time. Gaines did an awesome job on keeping me posted and updated through out the process making it easy and enjoyable. Thanks,


Gaines was knowledgeable, honest,never pressured and always returned your call.
Contact Agent
Thank you
We'll have an agent contact you shortly.
Contact Agent
Thank you
We'll have an agent contact you shortly.