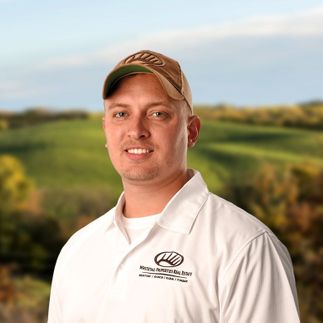 Isaac Singer
Sales Associate, Land Specialist / Licensed in KY
Testimonial Quotes
Isaac Singer:

What My Clients Are Saying
Did an outstanding job on the photos, description and presentation of our property on the website. Great job Isaac!!

Isaac did a great job! He went above and beyond when it came to pictures videos and such for advertising. He took the time to really check out all aspects of our property. Would highly recommend him to friends and family!

I was very pleased with my overall experience. Mr.singer was very helpful with all aspects of this transaction. Thanks for helping make my dream of owning my own hunting property come true!

Isaac has been phenomenal from the start. I first contacted Isaac a couple of weeks ago, I left a message for him & within 30 min he'd returned my call. Two days later he was ready to see the property having already completed his due diligence at the county's PVA office. 1.5 Weeks later he had contracts ready & coordinated on his own with our Surveyor for items he needed, having required no effort from us to do anything. Due to one of us, who wanted to sign contracts in person, Isaac was willing to drive an hour & a half to sign in person. He was bombarded with questions, & he handled them very professionally, direct & honest. He was given the opportunity to raise his commission 1-2% by putting our farm a priority but he insisted with strong integrity that he sold properties based on the buyer's wants & needs. Most folks would not have shown so much integrity given that situation. You have a first class agent with Isaac Singer & I will be recommending Isaac & WP strongly to anyone buying or selling. We feel very confident that we listed our previous hunting farm with the very best outfit & agent to get it sold, Isaac we know will no doubt exhaust every effort in selling it. We just wanted you to know how excellent Isaac has been, couldn't ask for more of a professional "go get'r" kind of guy.

Fitzpatrick Investments, LLC. Taylor Fitzpatrick, Danny Fitzpatrick, Russell F

Thank you for great advertising skills. The professional pictures that brought this buyer to making a rather quick deal !! Just one request!! Could we please get a copy of the pictures. They were outstanding!!! Thanks

Isaac was extremely helpful & knowledgeable before & during the buying process. He was very patient with my constant barrage of questions and most importantly, he has been a great help getting settled in with neighbors. I could not have asked for a better agent. True Professional!!

Issac was very easy to work with and not pushy in any way.

Isaac Singer was very professional and knowledgeable about both properties we looked at. He talked to us as colleagues rather then customers which was great. I still keep in touch with him and he offered to help even after the closing was over. Great overall experience. Thank you

Mr. Singer performed in a competent, efficient, and professional manner.

To put it simple, if you're selling land don't even waste your time & effort with a local real estate company. Whitetail Properties is the ONLY realtor to list your property with. The amount of people they connect with is unbelievable. They provided me with a monthly progress report with data from how many people viewed the listing, called or emailed agent about it, etc. They listed the farm in March & had it closed on by mid October. They're hunters so they know how to sell your farm to potential buyers. I was beyond impressed with our agent Isaac Singer & Mr. Perez the CEO. I am a serious, no nonsense person & if you are looking to sell you need to contact a local Whitetail Properties agent. If you are looking to buy you need to pick from one of their properties. They are a real class act, a top notch company with top notch people. I am more than satisfied with Whitetail Properties. You will be too.

Mr. Singer kept in contact with us throughout the sale to let us know what was going on.

Was very please with Issac, recommend him highly.

Everything went smooth thanks to Isaac!

Became more of a friend than just trying to be an agent making a sale.

No problems what so ever. I have sold multiple farms and was familiar with the whole process but to also watch Singer interact with the buyer leads me to believe the buyer is happy as well.

Very nice young men and very professional. They have sold multiple tracts for us and still have some listed. We will be listing more property with them in the future.

Isaac was a very nice person to talk to about the land.

Smooth, easy and professional.

Very good experience. Isaac is very knowledgeable and a pleasure to work with.

Isaac was very professional. Returned calls quickly and took very good care of me and my wife's needs.

Good experience, Isaac was professional and easy to work with.

Isaac was willing to meet us with little notice to view the land. Was very knowledeable about the land and the area and also shared information with us to assist in securing an executed contract. He is personable and helpful. We will refer Isaac without reservation and would also use his services again.

Isaac knew it was coming for sale and let me know. I think everything went really well, smooth.

Isaac was a pleasure to work with. He is very passionate about his work and willing to help in in anyway possible. The entire process was so smooth it was like it was a dream. All the paperwork was ready to go and in order from the start. Isaac took his time to make sure we were getting what we wanted, no rush or hurry from him at all in decision making. Isaac treaded us like family and made accommodations for my spouse to comedown on a later date to look at the property before we bought it. I will be recommending Isaac to friends looking for property in eastern Kentucky. He truly has a passion for his work!
Contact Agent
Thank you
We'll have an agent contact you shortly.
Contact Agent
Thank you
We'll have an agent contact you shortly.