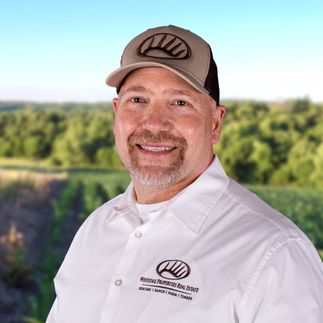 Josh Grant
Real Estate Salesperson, Land Specialist / Licensed in OH
Brian Whitt Land Specialist Team
Testimonial Quotes
Josh Grant:

What My Clients Are Saying
Easy to work with, knowledgeable and easy to reach.

Absolutely awesome. Josh went above and beyond for us!!

Josh was professional and very knowledgeable. When talking with him about the property he was spot on. I was looking for a place that I don't have to worry about it when I'm hours away. He knew the surrounding area and described it to a T. This was my first time buying a property for hunting and family recreation and Josh made it an awesome experience from the first phone call all the way through closing.

I just wanted to drop a line to you to say that I was highly pleased with the entire process of selling a piece of property with your company, namely that my agent Josh was ideal in all aspects. He was always accessible and responsive with his communication. He appears knowledgeable yet flexible and open to ideas from his client. Our walk of the land together was a good time.




So thank you all and please note this score of "five stars" for Josh Grant.

Josh Grant is a great person, always helpful whenever I needed to ask a question. Josh felt like a family member.




Josh was absolutely top notch from start to finish. I initially sent in some general questions, which he answered right away and followed up with a phone call to discuss the details of the property. As I was new to purchasing land I had a lot of questions and Josh took the time to answer them all. Scheduling a walk through on the property was simple and easy. Josh accommodated my tight work schedule and had no issue walking just about every inch of the 171 acre parcel over 4 hours. I could not ask for a better experience or land agent for my first property. Should the need for me to buy or sell a parcel I will be using Whitetail Properties. A huge thanks to Josh, and Whitetail Properties for helping a dream come true.

My husband, David, and I recently purchased a property on Oppy Hill Road in Otway. We worked with Josh Grant and I can't say enough kind things about him! Not only was he patient with us (I cancelled on him last minute in November because I got cold feet about moving), but he was also very helpful with moving from a Columbus suburb to the country. He suggested different financing and insurance when we were trying to do everything conventionally, he walked this huge property with us several times during the winter and he even helped us with internet and cell phone suggestions. We truly feel he went above and beyond to make this such an easy process. I wanted to let someone know what a fantastic job he does.




I just wanted to take a moment to let you that Josh Grant was a pleasure to work with. He not only worked with me on things that were beyond our control but also sold my property quickly and easily. By the end of my property sale he felt like family and a good friend. I would highly recommend him to anyone and would definitely use his skills on any property in the future.

I'm reaching out to let you know that my wife Alexis and myself worked with Josh Grant on a closing towards the beginning of June. The exact date has escaped memory at this point. But that said, I just wanted to be sure someone knew that Josh went beyond the standard of most to help us and seemed to care about our wants and desires without coming across pushy or tacky in his approach! In the future, if we decide to expand our Whitetail real estate, but now feel like we've made a friend in the process!

Josh Grant sold my farm in Lawrence County, Ohio this year. He was diligent, resourceful, professional and always kept me informed. He followed up on all leads and found a perfect buyer for the right price. I will tell all of my friends and associates about how good my experience was in dealing with this excellent Realtor. Josh will always be my go to guy.
Contact Agent
Thank you
We'll have an agent contact you shortly.
Contact Agent
Thank you
We'll have an agent contact you shortly.