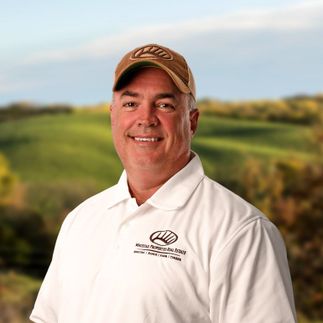 Loch McCulloch
Sales Agent, Land Specialist / Licensed in TX, OK
Testimonial Quotes
Loch McCulloch:

What My Clients Are Saying
Awesome sold it first day

Thank you for your help on this transaction. I've bought and sold a lot of real estate, but you made this one one of the easiest thing I've ever done. Have a blessed day

Thank you Loch! In looking back on 2017 and being thankful for God's rescuing us over and over and answering our prayers, high on our list was the sale of the land! Thank you for all your help in bringing that about and making it as painless as possible!! And even finding someone who did not require the mineral rights! Blessings to you and praise to God.


Mr. McCulloch was able to do in 1 month what local realtor was unable to do in 1 year. His patience in walking us through every aspect of the entire transaction was amazing. We highly recommend him and Whitetail Properties.


The Agent took very good pictures of the property which I think help.

We have nothing but good things to say about Loch McCulloch, who is an agent for Whitetail Properties. Loch was always professional, friendly, easy to talk to and remained patient with us in our search for a property that met our needs. He is an intelligent person who has an in-depth knowledge of the real estate market and its many aspects and is not afraid to share it with others. He also communicated well between us, the property's realtor and the seller. We felt like we could trust him at all times with any information and advice in the transaction. We would highly recommend Loch to anyone else for their property needs or desires. Regards,

When we knew that we wanted to own hunting property in Oklahoma it made since that we would check out Whitetail Properties. The company itself has a great reputation and we knew that they would not list a hunting property you could not hunt. We trusted the brand name. After looking, we found a piece of property for sale by Loch. We contacted him and he walked us through the specks, met us there for a showing and helped us communicate any questions or concerns with the seller. He was always available and showed true concern for not just us as a buyer, but for the sellers needs as well. He was not pushy but knew when and how to execute the sale, by pointing us in the direction we needed to go. And what made the whole experience even better was that he hunts too, so we were able to share observations and stories. He is not just a great agent, but a great guy to deal with. I highly recommend Loch in any real estate needs.

Loch was tremendous! Professional, trustworthy and very helpful to get the transaction closed on time and with everything in order. I definitely look forward to future business with him.

Always responsive, knowledgeable, professional. No issues.

He was good, kind and helped answered all my questions. Took care of me.

Just wanted to thank you again for your support, flexibility and tenacity. It finally happened!!

Just wanted to drop a note to thank you for your professionalism in selling the Daisy properties. Had a couple of bumps in the road, but got it done prety smoothly. Thank you again,
Contact Agent
Thank you
We'll have an agent contact you shortly.
Contact Agent
Thank you
We'll have an agent contact you shortly.