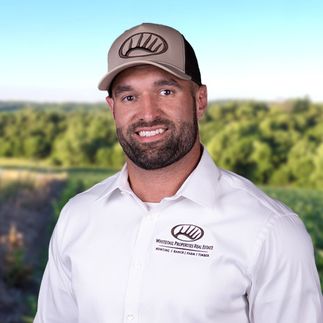 Nick George
Broker, Land Specialist / Licensed in IN
Testimonial Quotes
Nick George:

What My Clients Are Saying
We were very pleased with the way Nick always returned our calls.

Thank you so much for helping us choose our new home. You went above and beyond in making our experience of buying our new home not stressful. Nick was always there when we had questions and always got back to us in a timely manner. Thank you all and we love our new home. Take care and God Bless! Sincerely

Nick was enthusiastic about my land, sold it quickly and helped navigate the obstacles we encountered.

Very accommodating and focused on customer service.

Nick was very patient in my situation, being out of the USA when I listed it. Also waiting on my return to close. I would list with Nick again, given the opportunity. Nick did a great job right to closing, trying to keep everyone happy. Nick is a great asset to your company!!

Nick was exceptional to work with from the very beginning. He had amazing attention to detail and patience throughout the entire process. He was sincerely dedicated and was able to find the perfect piece of land for us.

Nick George is like working with an old friend.

Nick was very knowledgeable of the land. Also, he tailored the conversation to what we planned to utilize the land for (whitetail hunting). It was always professional and prompt communication. You can tell that Nick just wants you to come out of the process being happy.

Excellent! Nick was very knowledgeable, honest and always available.

Nick was great to work with on my land purchase. He was very responsive and professional. Nick has continued to help me even after the purchase of my land. I look forward to working with Nick again in the future.

Nick was great, extremely friendly, responsive and had a lot of knowledge of the seller and the property.

Nick is polite, knowledgeable and realistic.

Nick, our agent, was so dedicated in listening to our needs, communicated with us weekly if not daily, answered our questions promptly, and was just a great guy to work with during the looking and buying process.

My wife and I were surfing the internet, searching for some property to purchase as an investment. Our goal was to use it for hunting and recreation. We found the Bartholomew County property listing and it showed Nick George as the agent. The first call we made produced a live person on the other end, a bit of a rarity these days. Nick and I talked about the details of the property over the next few days. Everything went smoothly over the course of the next few weeks and we did not have a single glitch in the process, right through the closing. We are thoroughly enjoying the property. We have been down with family and friends on numerous occasions. Sometimes, we just walk the property, enjoying the forest and the wildlife. Recently I had my 3 grandsons with me, helping to set tree stands. I've already recommended Nick to a few of my friends. In a nutshell, I was very impressed with Nick's professionalism, friendliness and responsiveness! Y'all have a real winner with Nick on board! Once again, Thanks Nick!


Nick was great! Worked hard for us. Never lost his sense of humor. Very informative as to what was going on. Very professional and kind inside and out! We were blessed to have him work for us.

The friendship we developed with Nick George was an added bonus. Nick had patience and joyful attitude never wavered. "Even when my DocuSign wasn't the best". When obstacles presented themselves, Nick was always so positive, reassuring and he managed to find a way to get things going in the right direction. Nick George is quite an asset to Whitetail Properties Real Estate. We wish him nothing but continued success in his life. Thanks also to the Whitetail Properties Team. Sincerely,

Great. Could see Nick knew what he was doing and was a professional from the start. Once I met Nick, I never even looked to list with another broker. He understood what I wanted in this sale.

It was fine. It took a lot longer but Nick handled it well and kept me informed.

The whole process was an excellent experience. Nick was there for me day and night to ensure the listing and the sale went flawless. I will be referring Nick and Whitetail Properties to everyone looking to buy or sell land.
Contact Agent
Thank you
We'll have an agent contact you shortly.
Contact Agent
Thank you
We'll have an agent contact you shortly.