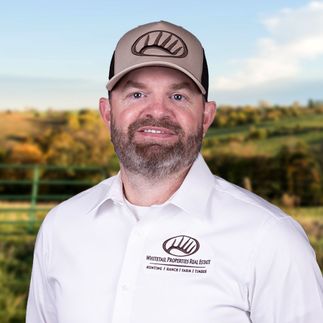 Paul Morrison
Affiliate Broker, Land Specialist / Licensed in TN
Testimonial Quotes
Paul Morrison:

What My Clients Are Saying
I hope buying two properties from you says something about my experience. Other people have shown me properties, but you always did what you said and I felt like you always had my best interest in mind. I hope we do a lot of business together in the future.


I am writing to you to let you all know what a great experience we had working with Paul Morrison on our recent land purchase in Tennessee. We were truly impressed with the service and knowledge he provided for us during our quest. First of all, he was one of the only agents that actually phoned us to make contact. We had sent messages to numerous agents with regard to multiple properties, and being from out of state it is difficult to say the least to make this happen. Paul not only called us, but then sent us so much information and helped us to come to a decision.
Paul was so easy to work with and did everything my husband asked of him, going above and beyond. I was even more relieved when I met with Paul in person to look at all the properties we were interested in. He knew everything about the land and the timber and the areas. He had answers for all my questions and if he didn't know he found out.
I would definitely recommend Paul and Whitetail Properties to anyone! We are so grateful and we are finally land owners in Tennessee!!!


I bought a property recently in TN with Paul as my agent. Paul was great in setting up the initial seeing. I was actually the first potential buyer to visit the property and that helped me get a quick contract on the property. He was able to answer all of my questions that came up in between getting a contract and closing, which helped the closing go smoothly. He walked me through the process and I felt confident the whole way through. He knows what he is doing and I would highly recommend Paul to anyone looking to buy land or hunting property. Sincerely,

My wife and I recently purchased some property from Whitetail Properties with the help of Paul Morrison. It was a great experience working with Paul since we had many questions that he was able to research and respond in a prompt manner. He actually went above and beyond the purchase of the property by contacting one of his co-workers in a different state about property that we are looking to sell in that state. Based on our experience with Paul, we are using his recommendation and Whitetail Properties to sell that land. Thank you Paul for all your help.

Paul was fantastic. I have essentially no prior experience purchasing or managing land such as this, so his expertise was central to my ability to feel confident moving forward with the contract.

Very good and would recommend him to anyone.

Paul was very professional and knowledgeable.

Paul was able to quickly get us multiple offers. He was very knowledgeable, and I'm confident that he got us the best deal we could get. He was very professional throughout the entire process.

Paul was the singularly most qualified person to sell my property. His knowledge of my property and his knowledge of the outdoors in general made him the only person to do the job. He got top dollar and I was pleased with every aspect of the entire process.
Contact Agent
Thank you
We'll have an agent contact you shortly.
Contact Agent
Thank you
We'll have an agent contact you shortly.