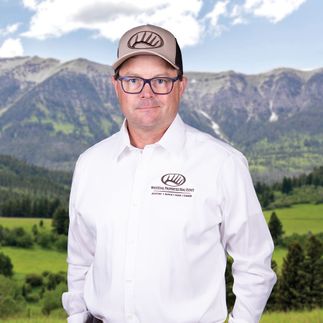 Steve Davenport
Salesperson, Land Specialist / Licensed in MT
Testimonial Quotes
Steve Davenport:

What My Clients Are Saying
Steve Davenport had the responsibility of selling 25 acres of Montana land which had been in my family for more than a century. I had wanted to dispose of this property for a long time but earlier had had an unfortunate experience when being contacted by another organization such as yours. I had received a mailing from Steve in 2020 and then another in 2021. This year I approached him with caution and perhaps during our first conversation had pointed out to him my concerns. I felt that he was very straightforward in his response assuring me that he was a trustworthy agent. During all of our dealings I felt that he was indeed! Our first meeting was over lunch on Memorial Day weekend in Deer Lodge, Montana. His self confidence and Montana-type friendliness made a superior impression on me as well as on the couple who had the first right of refusal on the property. He had visited the property although we had no signed agreement so that he could talk knowledgeably about its advantages and drawbacks. We parted that day in full agreement to proceed with plans for a formal agreement for Steve to handle the sale. That was handled so easily by e-mail. He suggested a price which seemed fine to me. Steve is obviously experienced in the business, so we moved ahead with finesse. He invariably behaved above the normal – always doing the needful in advance. He worked very skillfully with the rancher who wanted the property very badly and who had the first right of refusal but wanted it as grazing land and not as as a residence property so was willing to offer only about 8-10% of the final selling price. Steve went to their home in Gold Creek for signatures and conversations and when their decision was made to forego the first right of refusal, Steve was thoughtful enough to visit them with a nice bottle in hand! Steve was everywhere, the property, the home of the Gold Creek rancher, the Powell County Clerk and Recorder's office, dealing with an attorney and the firm in Missoula handling the sale. Although I do not reside in Montana, I felt that he kept me well apprised of the process, the progress, the negatives, and the positives. We talked by e-mail nearly every day and occasionally by phone. Always he was Johnnie on the spot, always a gentle step ahead of me and if not, eager to respond to my every thought. I have been a professional person for more than 60 years and I would place Steve right at the top with those I have enjoyed working with the most. I give Steve the highest possible marks for the entire process – his knowledge of the undertaking, his personal kindness, his gentle and understanding personality, his patience, his willingness to go the extra mile, his flexibility, not being disturbed when details arose of which he had no knowledge and handling them in stride – just work through them – absolutely excellent in every respect. I believe that he is a genuine jewel, and that Whitetail Properties is very fortunate to have him as a member of your team. I anticipate a very bright future for him.

Excellent! He made a difficult procedure so easy ! Can not say enough about Steve's great work !
Contact Agent
Thank you
We'll have an agent contact you shortly.
Contact Agent
Thank you
We'll have an agent contact you shortly.