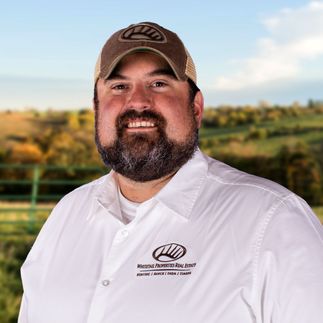 Tyler Alldread
Real Estate Broker, Land Specialist / Licensed in MS
Testimonial Quotes
Tyler Alldread:

What My Clients Are Saying
We were looking for property in three states. We worked with many agents across the three states. Tyler was the ONLY one that tried to find a piece of property that met our desires (and he showed us more than a few pieces) and followed through on EVERY question, issue we raised. We would rate him 12 out of 10 and feel we have a go to person for future land purchases.

"Tyler was awesome, honest and very punctual. I used Tyler for both the purchase and sale of this property. I have dealt with many agents before and Tyler is, by far, the most responsive agent I have ever had. Not only that, but he went way above and beyond to help me utilities, easments, construction, you name it and he helped me. I would highly recommend him!"

Tyler was honest, personable, and helpful in arranging closing and other aspects of the purchase.

Good experience great staff.

Very professional, quick to respond, marketing the property was more than expected.

Tyler did a fantastic job handling the details and making recommendations. He made an effort to make the experience positive.

Had a pleasant experience.

Tyler was awesome to work with. He got the job done fast! I will definitely use him in the future!

My experience was made very simple and easy. All my questions were answered and explained in a very professional manner.

Tyler was exceptional. The process started with my aunt and when she passed away suddenly, he was a great help. The family decided to continue with Tyler because of his kindness and professionalism during the time following her death.

Tyler was a great help throughout the process. Tyler had sold some land for us last year so asking him to list my aunt's house was an easy decision.

Great! Tyler was extremely helpful during every aspect of the process.

Great. Very knowledgeable. Knows the area and the value of the property. Made the sale easy.

Tyler went above and beyond to make sure I found a property that I would be satisfied with. He spent a lot of his time showing me multiple properties and was extremely knowledgeable about the land and questions I had such as taxes, utilities available, hunting in the area, etc. I could not have asked for a better experience and at the end of the day felt like I had not only gained a valuable asset as a realtor who would work hard for me to find that perfect piece of property but had also gained a friendship. After this experience whitetail properties will always get the first chance to help fulfill my land needs in the future.

I had a great experience with Tyler Allread. He looked out for my best interest and represent us well in the sale. He was easy to reach when needed and very responsive.

Tyler was incredible from beginning to end! Very informative, prompt, helpful, and honest!

Outstanding! Mr. Alldread demonstrated professionalism and patience, explaining every step of the process. The agent was extremely helpful.


Tyler was awesome every step of the process.

Awesome. Tyler is very good at finding properties that match what I am looking for.




Tyler did an excellent job of aerial photography that showed the 10 acre hardwood SMZ we left after clear cutting. He also showed the big white oak trees that most hunters desire.
Contact Agent
Contact Agent
Contact Agent
Contact Agent