The price of Kentucky hunting land varies regionally based on terrain, amenities and hunting. Take a look at what's going on in the Bluegrass State.
Having been in the land business for over a decade, we know that the search for hunting property can be overwhelming, especially in the competitive Southeast. It's helpful to have some perspective on the average price in the area you're focused on. Our certified land specialists have broken down land sales over the past year to determine the average cost per acre in the state of Kentucky. We've segmented each region, and compiled all of the juicy details for each one's encompassing counties in order to allow you to make the most educated decision in your search for the perfect hunting land. Let's begin with the priciest and work our way down, starting with the region of Jackson.
1. Jackson Region: $2,409 per acre
Counties: Ballard, Calloway, Carlisle, Fulton, Graves, Hickman, Marshall, McCracken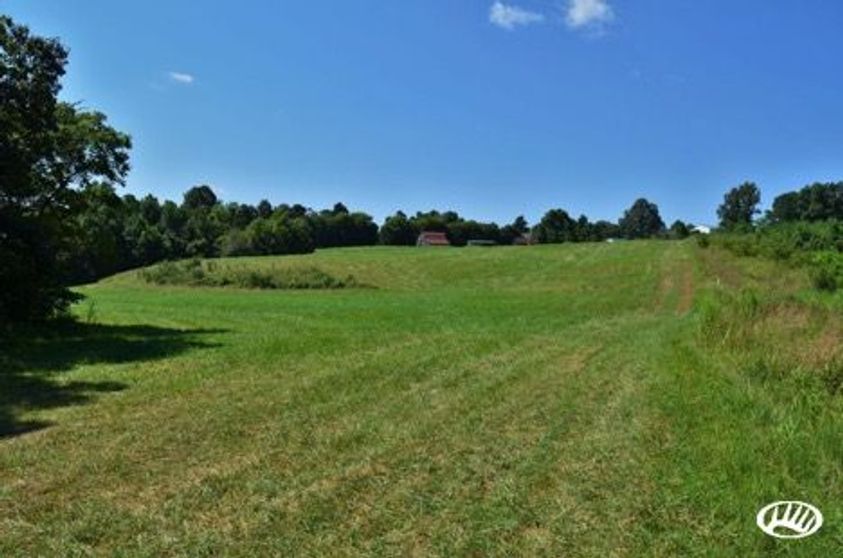 This beautiful property in the Jackson region of Kentucky is one of the few left for sale in the area.
Comprised of eight counties (Ballard, Calloway, Carlisle, Fulton, Graves, Hickman, Marshall, McCracken), the Jackson region is surrounded by water on three sides – the Mississippi River to the west, the Ohio River to the north, and the Tennessee River to the east. The Tennessee River was dammed in 1944 to create Kentucky Lake, a first-class fishing and boating destination.
Not only is there great fishing in the Jackson region, it's a prime area for hunting deer as well. Fertile river valleys and a large agricultural economy provide plenty of food for deer. And although this region doesn't have the most record-book bucks in the state, it regularly produces Boone and Crockett bucks. With amenities like waterfront land, excellent farming and great recreation, it's certainly not hard to see the reason for the heavier price tag per acre in this region. But, ask the residents that live there, and they will tell you it's well worth it.
View Hunting Land In Jackson Purchase Region.
2. Bluegrass Region: $2,105 per acre
Counties: Anderson, Bath, Boone, Bourbon, Boyle, Bracken, Campbell, Carroll, Clark, Fayette, Fleming, Franklin, Gallatin, Grant, Henry, Harrison, Jefferson, Jessamine, Kenton, Lewis, Mason, Mercer, Nicholas, Oldham, Owen, Pendleton, Robertson, Scott, Shelby, Spencer, Trimble, Washington, Woodford


Hunting land for sale in the Bluegrass region of Kentucky.
"Kentucky" means "meadow lands" in several different Indian languages, and the name is especially applicable to this region. The rolling hills serve as excellent pastureland due to the high content of calcium in the soil. Famous for breeding thoroughbreds, the Bluegrass region also produces some giant deer, including Boone and Crockett book bucks. It's ranked at the top of the deer harvest reports over the last 10 plus years. There are some deals to be had in the region. This piece of land in Harrison county offers a little bit of everything – a large barn (with electricity), several tree stands, a trail system, food plots, a large creek, and a rent-ready mobile home – all in one of Kentucky's top deer hunting counties for a price of $1,948 an acre. Be sure to add this listing to your "My Whitetail Properties" favorites if you are ready to buy some hunting land close to Cincinnati, Louisville or Lexington.
View Hunting Land In Bluegrass Region.
3. Pennyrile Region: $1,925 per acre
Counties: Adair, Allen, Barren, Breckinridge, Caldwell, Casey, Christian, Clinton, Crittenden, Cumberland, Green, Hardin, Hart, Hopkins, Larue, Livingston, Logan, Lyon, Meade, Metcalfe, Monroe, Pulaski, Russell, Simpson, Taylor, Todd, Trigg, Warren, Wayne
Ranch-style home for sale on great hunting property with a big shop in the Pennyrile region of Kentucky.
The Pennyrile region, comprised mostly of farmland, has boasted many-a-record book deer over the last five years. The region features tens of thousands of sinkholes (known for gobbling up classic Corvettes), sinking streams, streamless valleys, springs, caverns and exposed limestone rocks that have gradually withered down to expose extra-fertile soil. Mineral properties are abundant in this region, especially in the fluorspar district (Crittenden, Livingston and Caldwell County), which still contains a substantial reserve of fluorspar and zinc in deeper deposits. The Pennyrile region is a diverse landscape, from farmland to caves, minerals to timberland, and of course, excellent hunting.
View Hunting Land In Pennyrile Region.
4. Western Coal Fields Region: $1,900 per acre
Counties: Butler, Daviess, Edmonson, Grayson, Hancock, Henderson, McLean, Muhlenberg, Ohio, Union, Webster
Small rustic log cabin with timber tract in western Kentucky for sale.
If you're looking for a great deal on trophy deer hunting land, the Western Coal region is an excellent option. Although the average in this region is around $1,900 per acre, some counties near Mammoth Cave National Park and Edmondson country elicit a premium price because demand is so high. You can count on this mineral-rich land to produce heavyweight deer each year, especially those in the non-typical category. Distant from major cities, pressure seems to be lighter than other areas of the state. No need to worry about heavy competition or over-hunting. Much of the land is made up of reclaimed strip mines; re-planted as natural grass plains, young hardwoods, pine stands or a combination of all three. These great sources of cover, coupled with agricultural fields in between, provide abundant hunting opportunities. While strip-mining may have a bad reputation among environmentalists, the land left behind can produce some great bucks and plenty of turkey.
View Hunting Land In Western Coal Fields Region.
5. Knob's Arc Region: $1,300 per acre
Counties: Bullitt, Estill, Garrard, Lincoln, Madison, Marion, Nelson, Rockcastle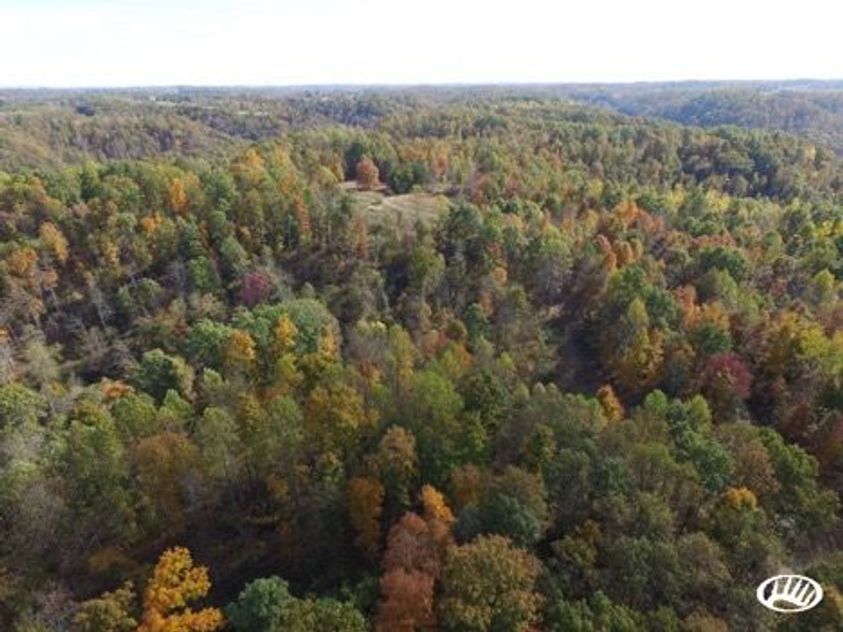 Timbered hunting tract for sale in the Knob's Arc region of Kentucky.
A narrow swath of land dissecting the Pennyrile and Bluegrass regions, the Knob's Arc region of Kentucky consists of hundreds of conical shaped hills formed by erosion. The knobs rise from the calcium-rich pastureland of the Bluegrass region. It is truly beautiful country that quenches many recreational desires, including hunting, hiking and rock climbing. And, the famous Kentucky bourbon distillers call this land home, so we can raise a glass to that.
View Hunting Land In Knob's Arc Region.
6. Eastern Mountain Coal Fields Region: $1,200 per acre
Counties: Bell, Breathitt, Boyd, Carter, Clay, Elliott, Floyd, Greenup, Harlan, Jackson, Johnson, Knott, Knox, Laurel, Lawrence, Lee, Leslie, Letcher, Magoffin, Martin, McCreary, Menifee, Montgomery, Morgan, Owsley, Perry, Pike, Powell, Rowan, Whitley, Wolfe
Country log-style cabin and hunting land for sale in the serene mountains of the Eastern Mountain Coal Fields region of Kentucky.
Covering an area from the Allegheny Mountains in the east across the Cumberland Plateau, to the Pottsville Escarpment in the west, this region has always been known for its coal mining. Most family farms in the region have disappeared since the introduction of surface mining in the 1940s and 1950s. However, the state is trying to reintegrate farming in the area with training programs, easier financing of land and infrastructure improvements. Elk and bear add diversity to the game options of the mountains of eastern Kentucky, and from an investment standpoint, it seems to be a strong buy.
View Hunting Land In Eastern Mountain Coal Fields Region.
Kentucky is not just well-known just for its fine bourbon, college basketball teams and legendary horses anymore. It's a recreational and investment hotspot with great hunting opportunities. We hope this information helps in your search for Kentucky hunting land, and if there are any more question we can answer, contact one of our Kentucky land specialists today.