For Sale
The Grand By Habitat Flats
New
$24,900,000
950 Acres +/-
Media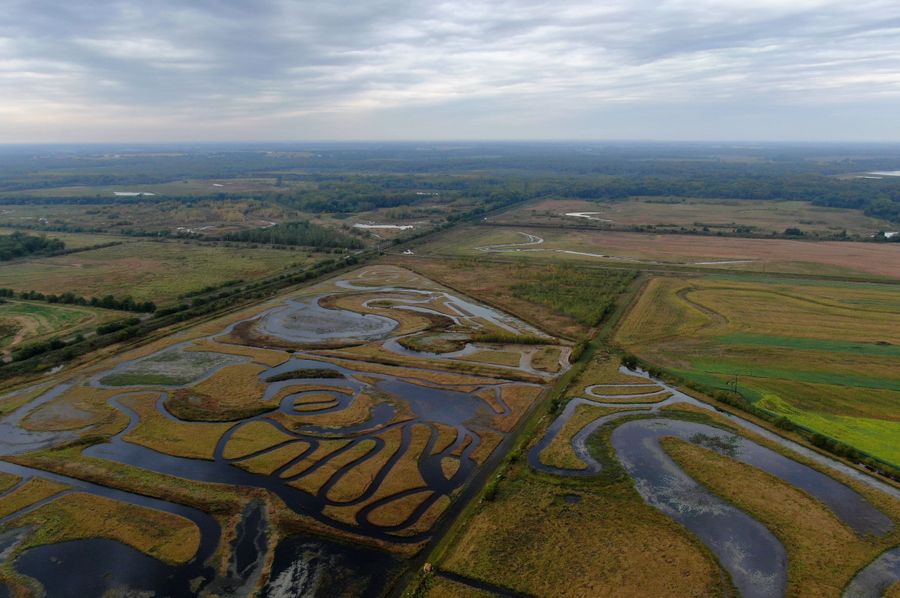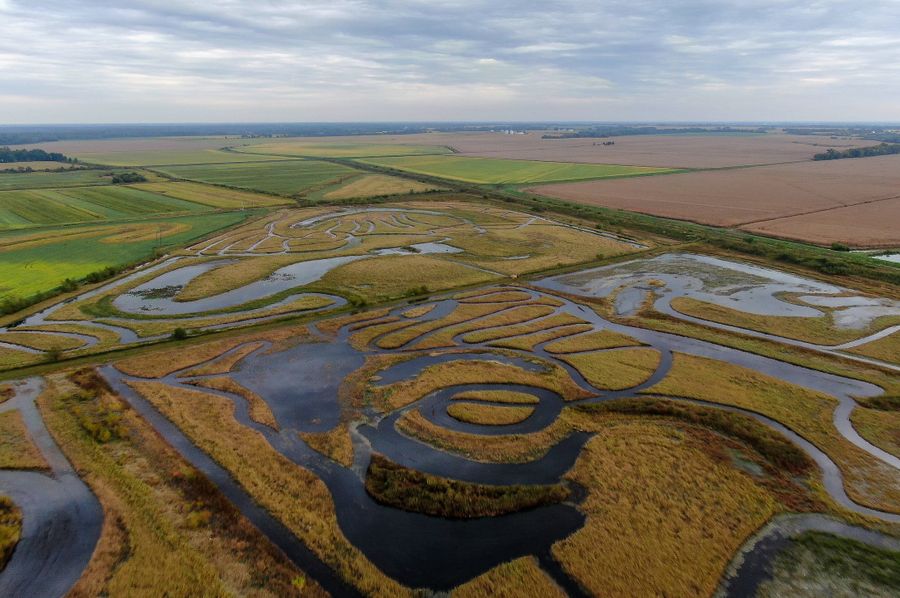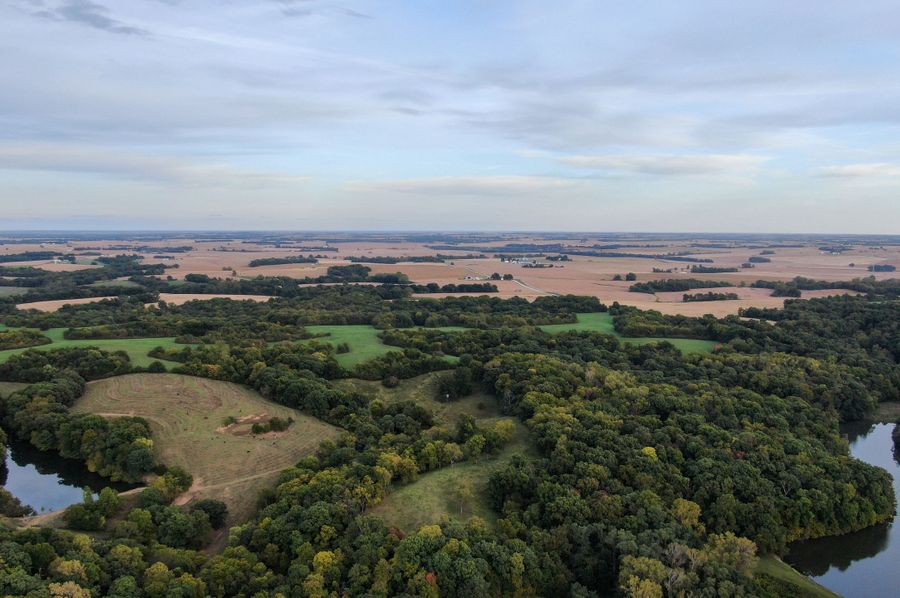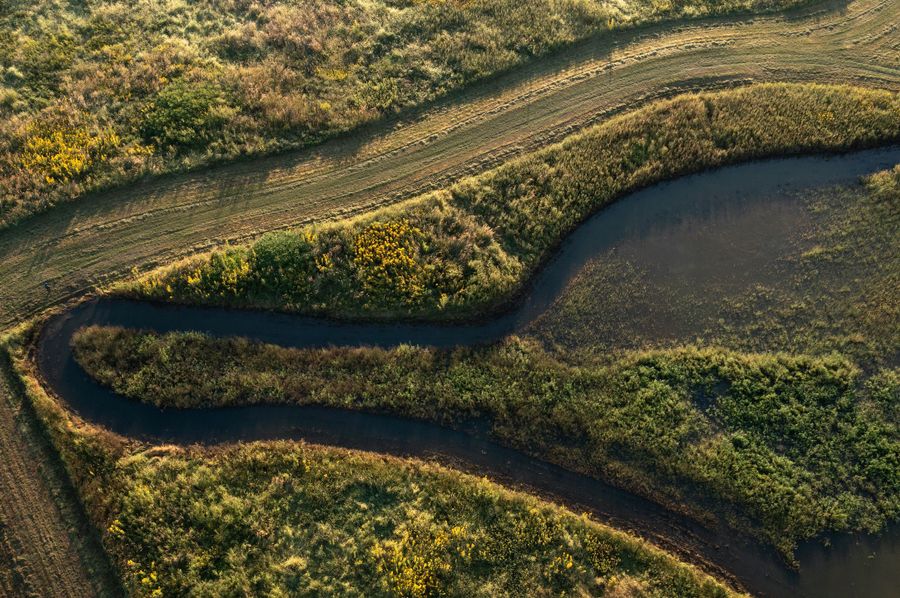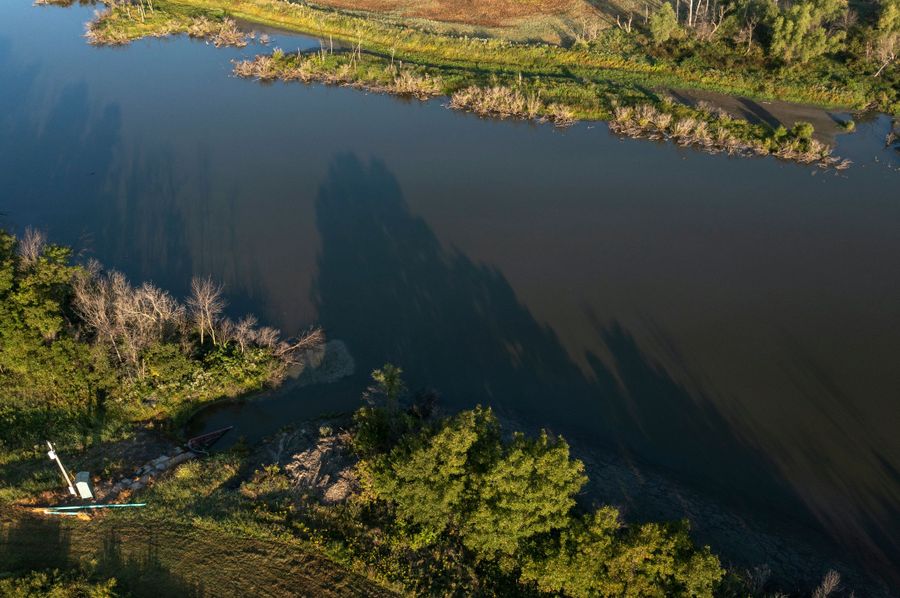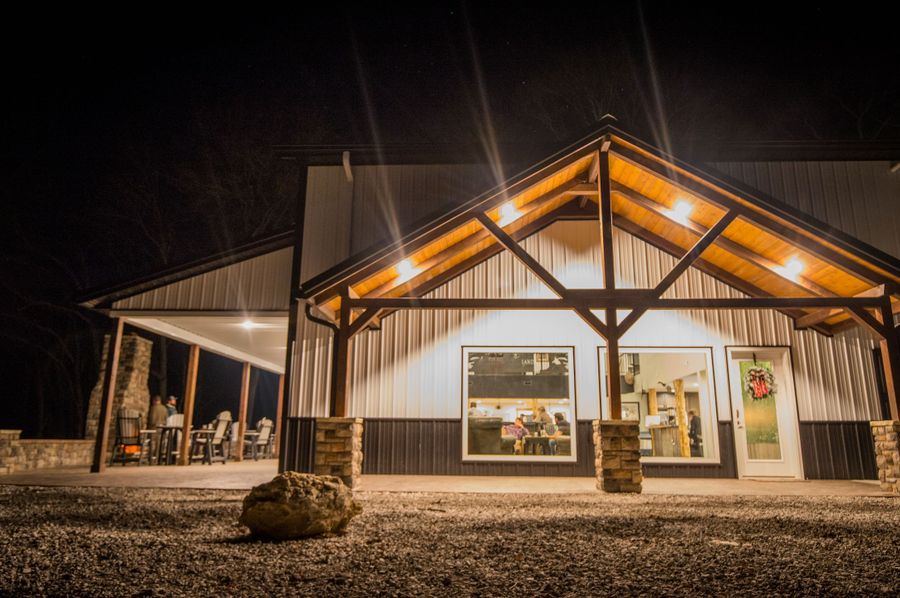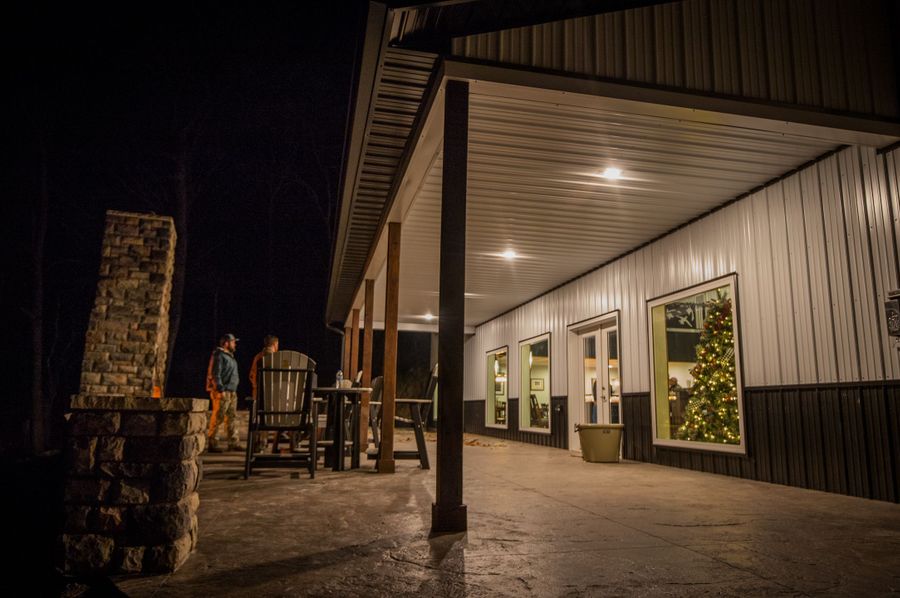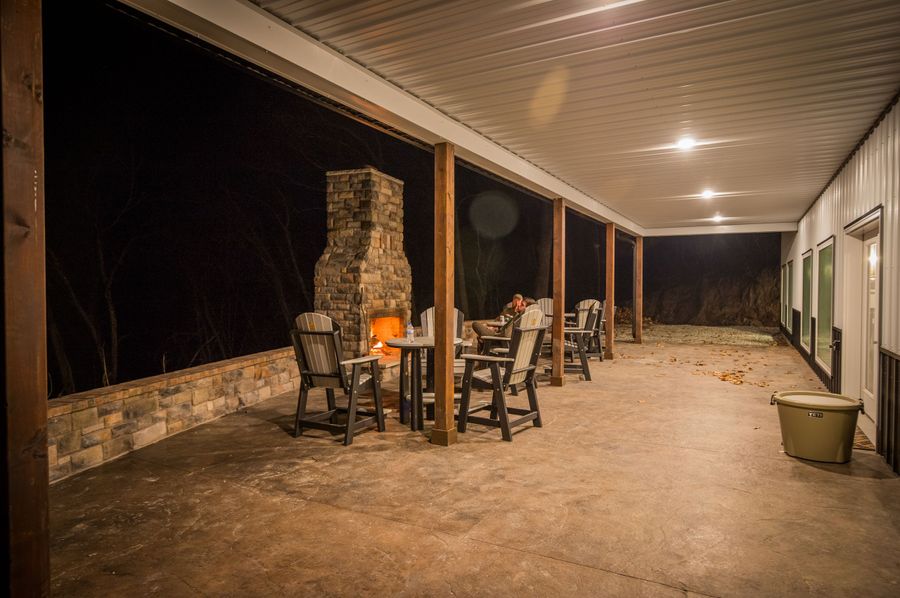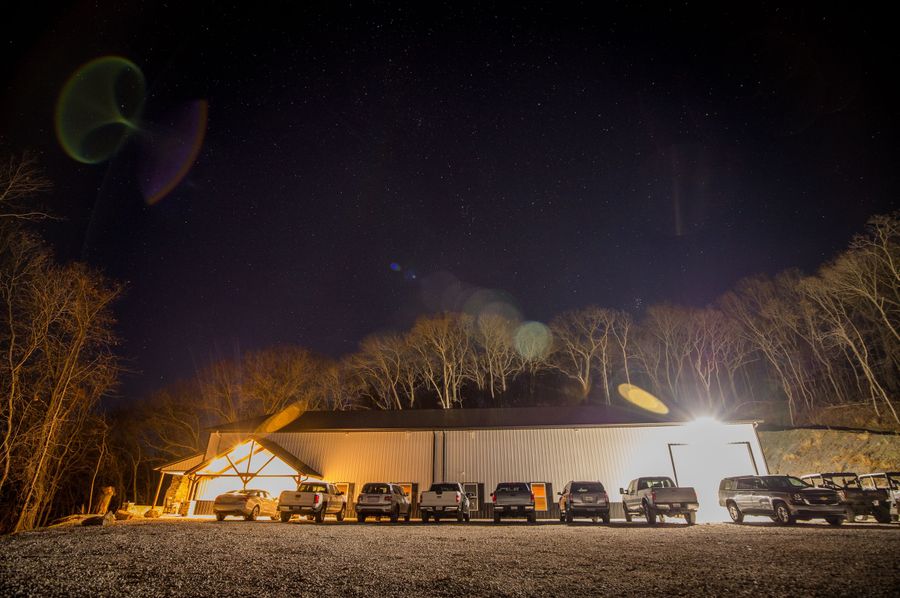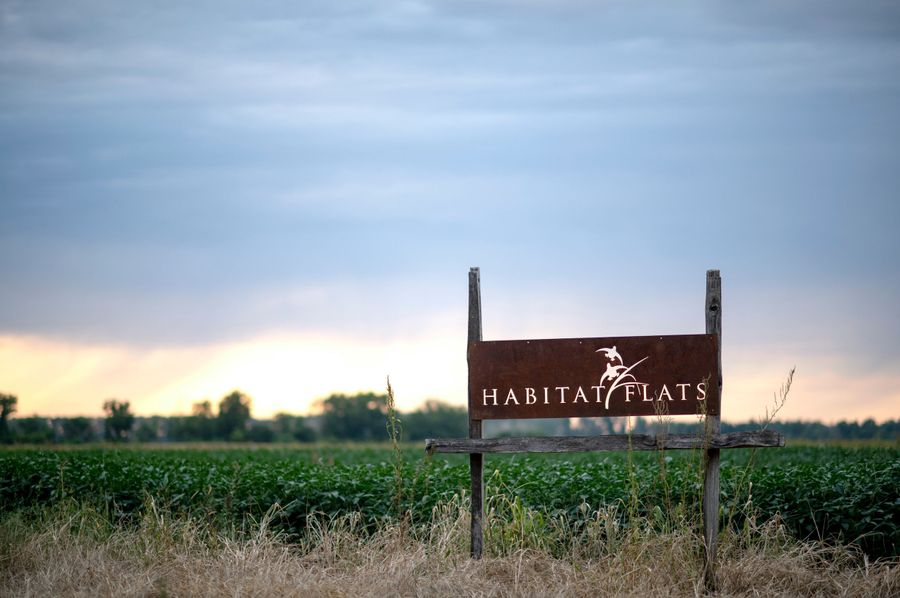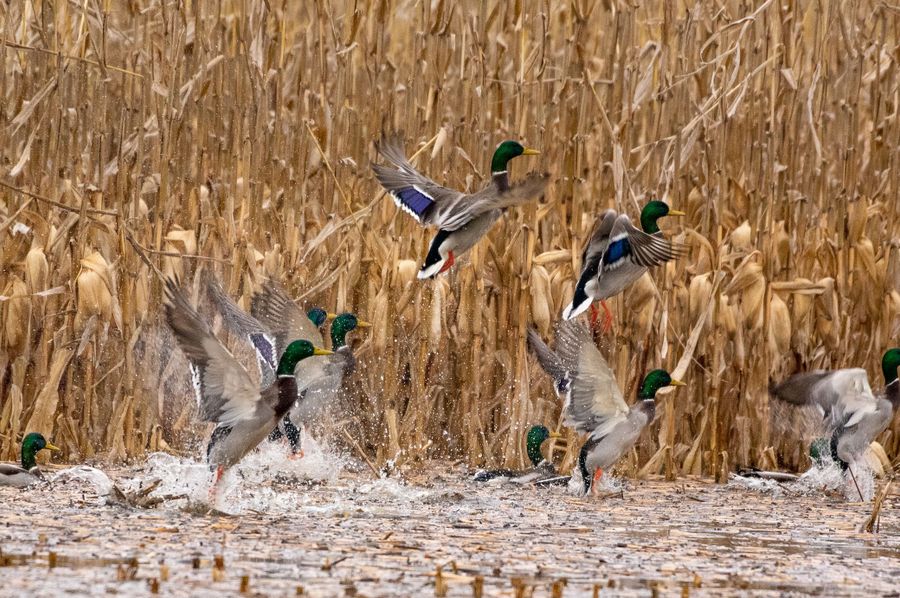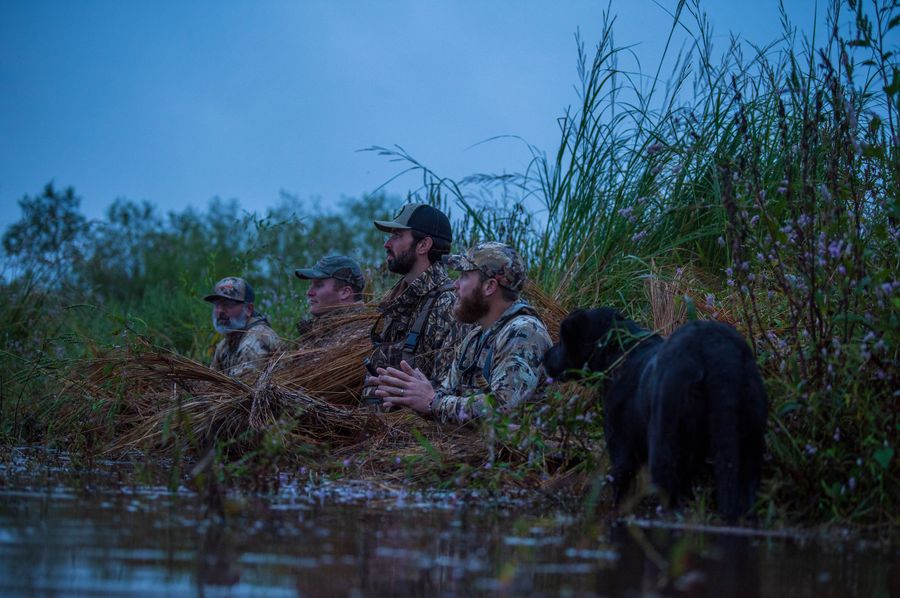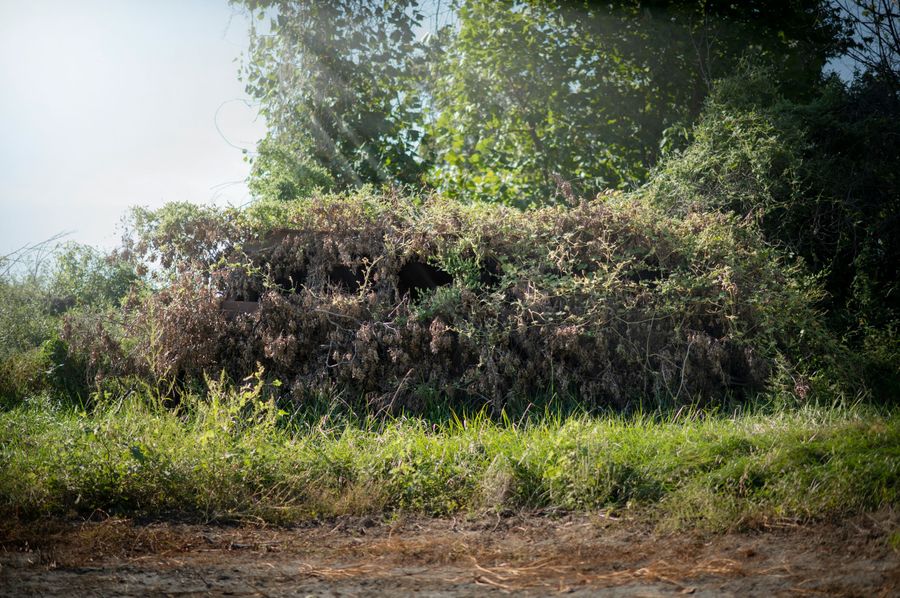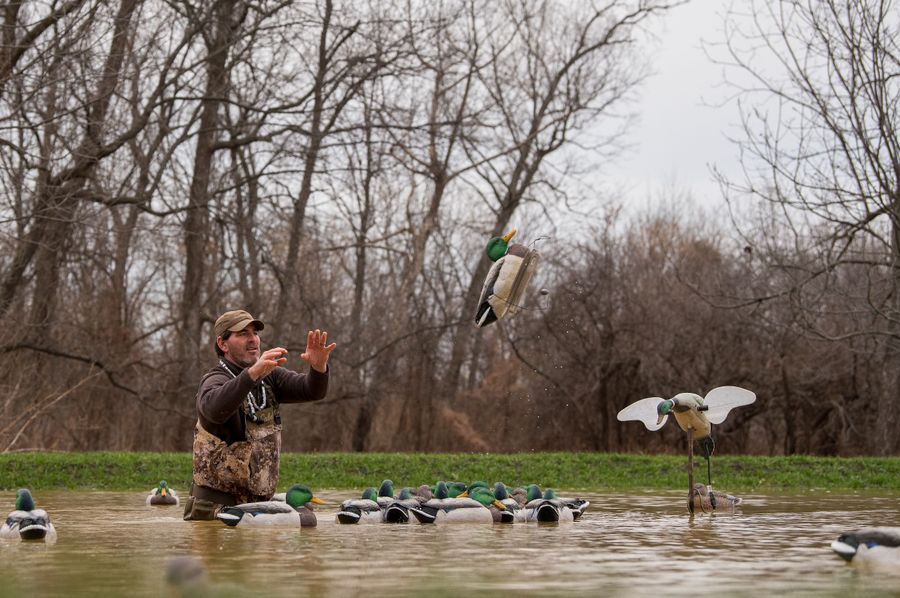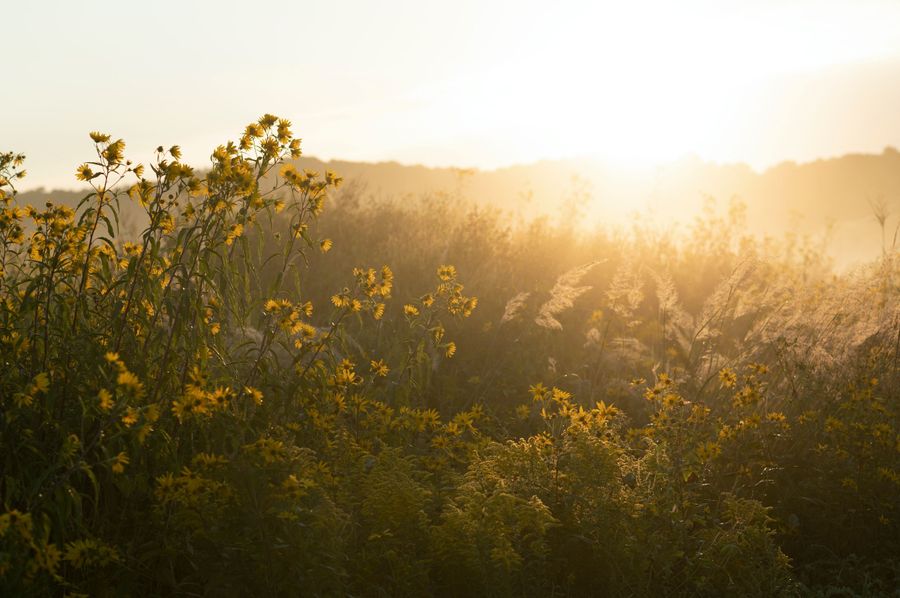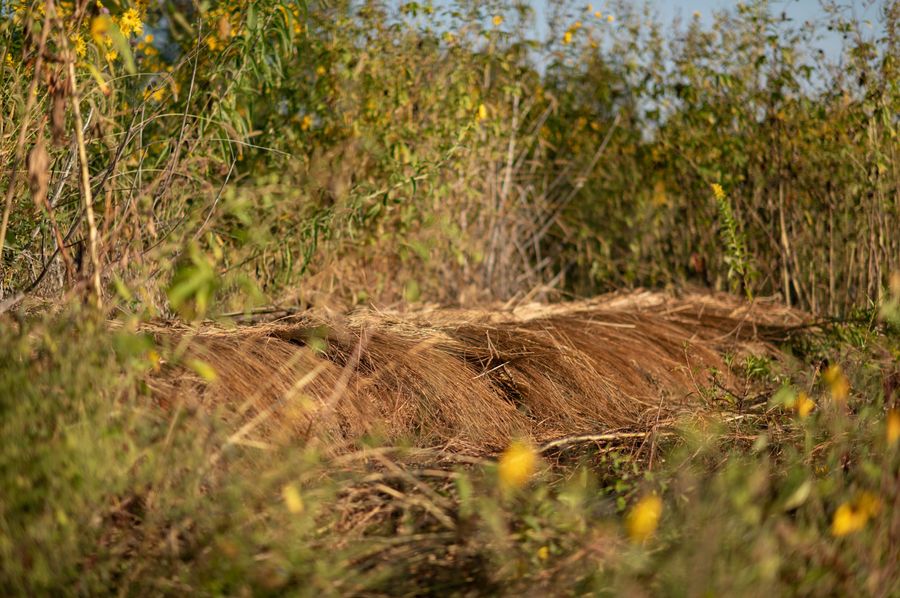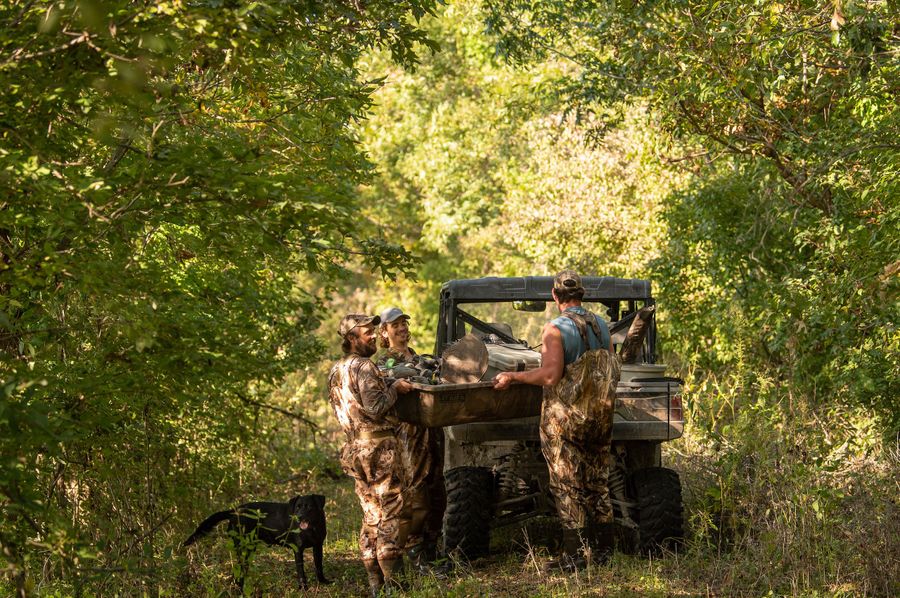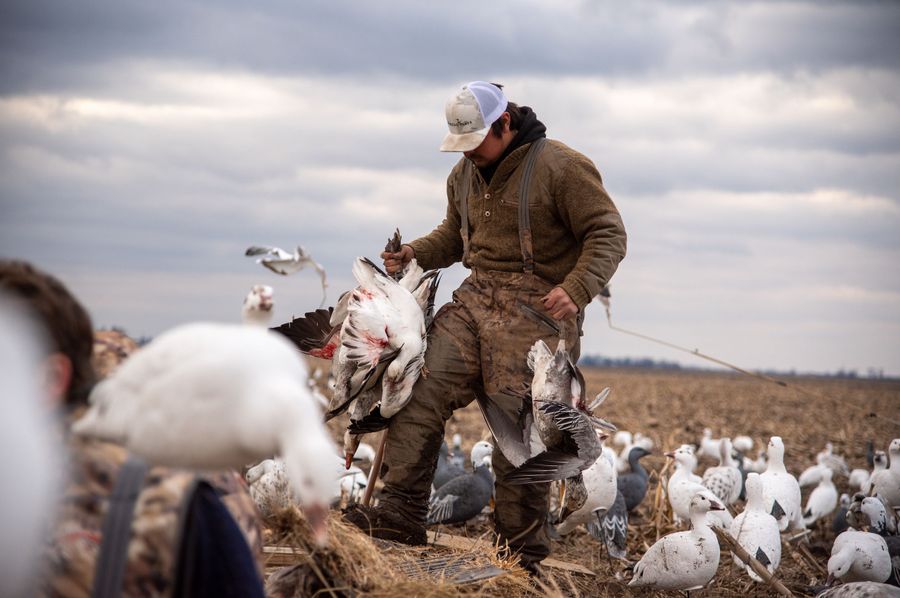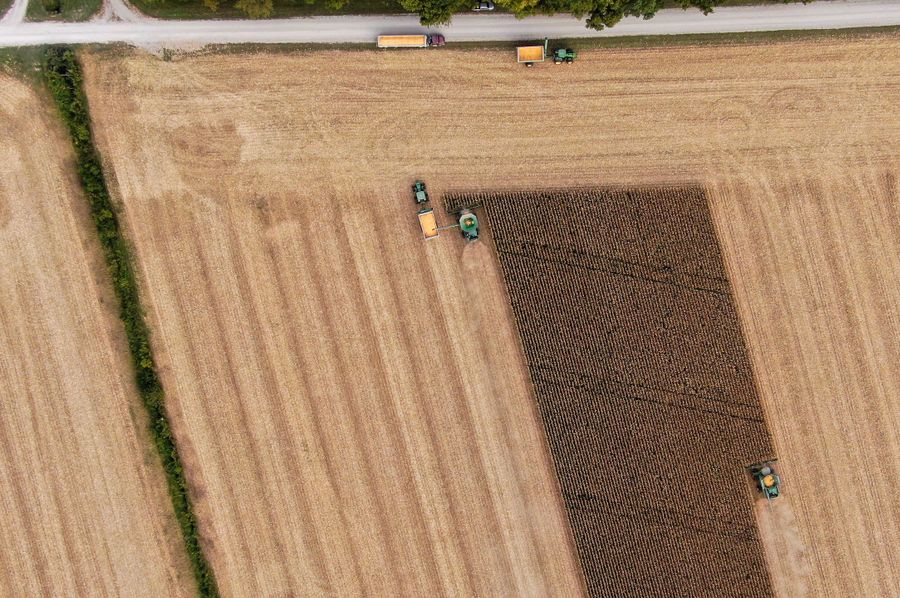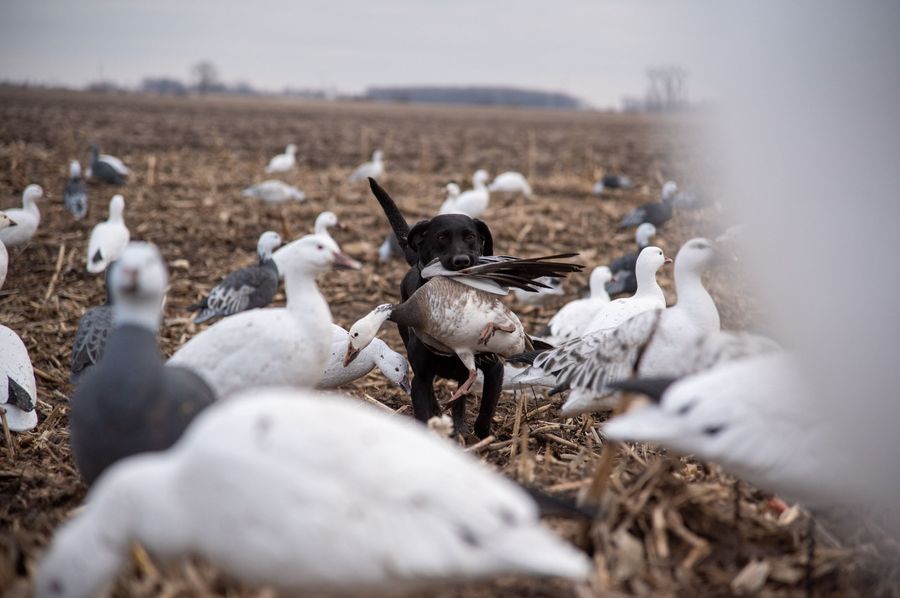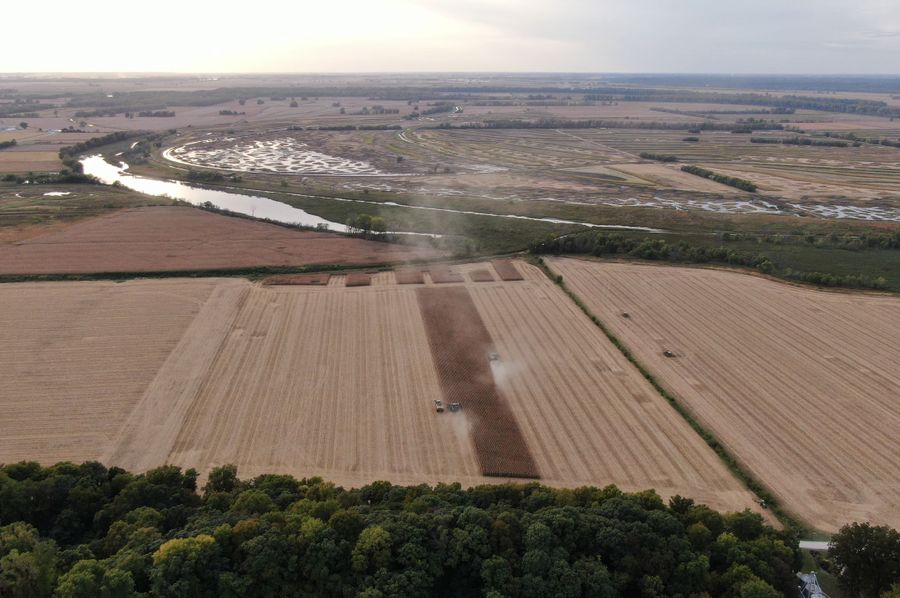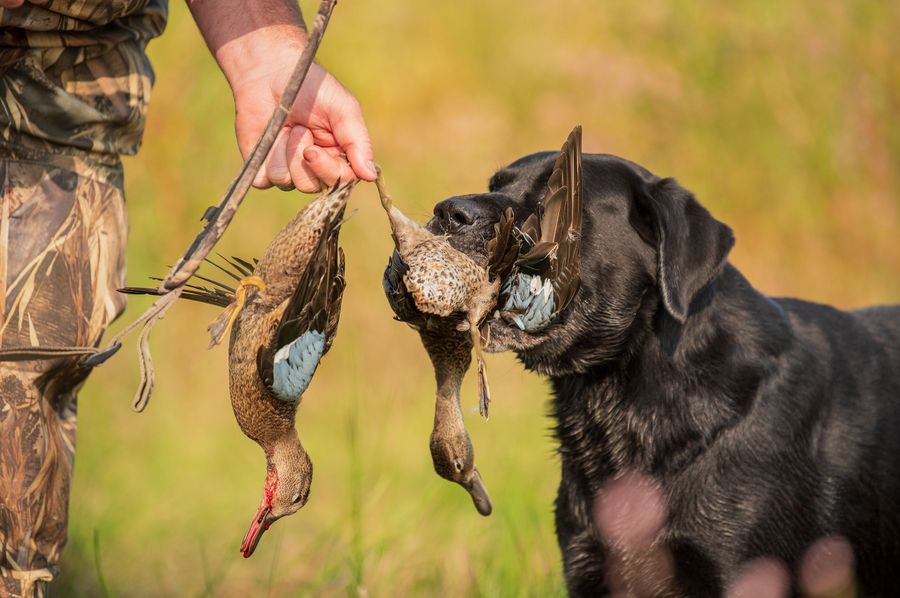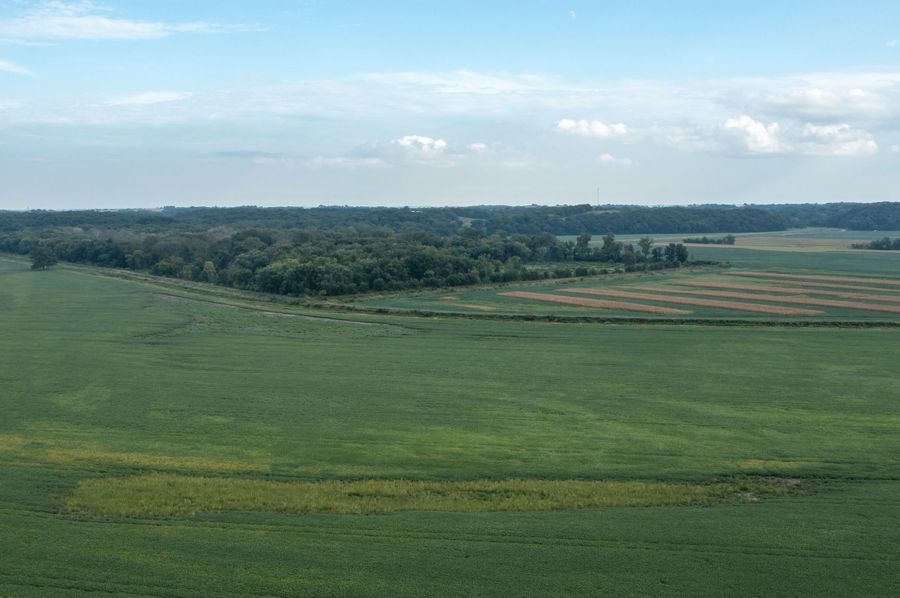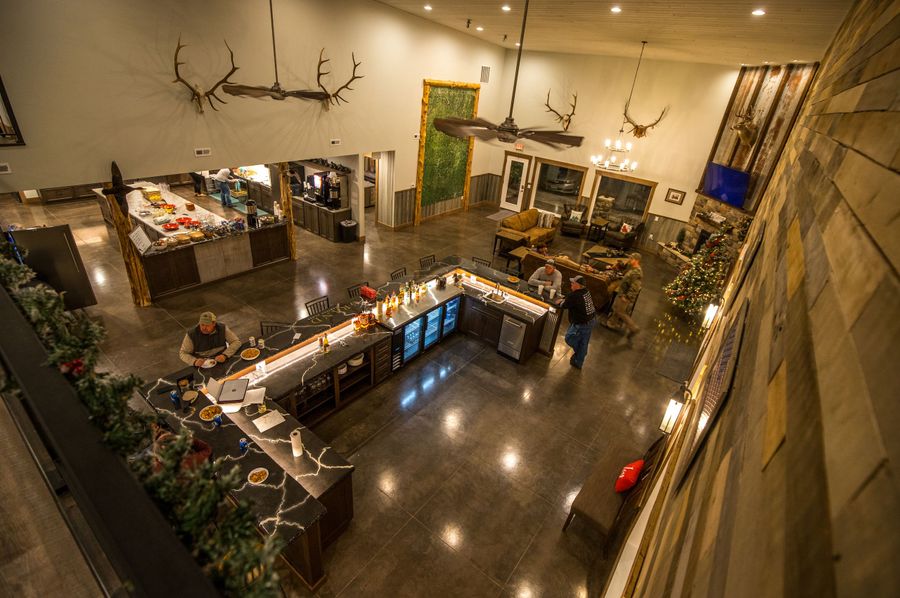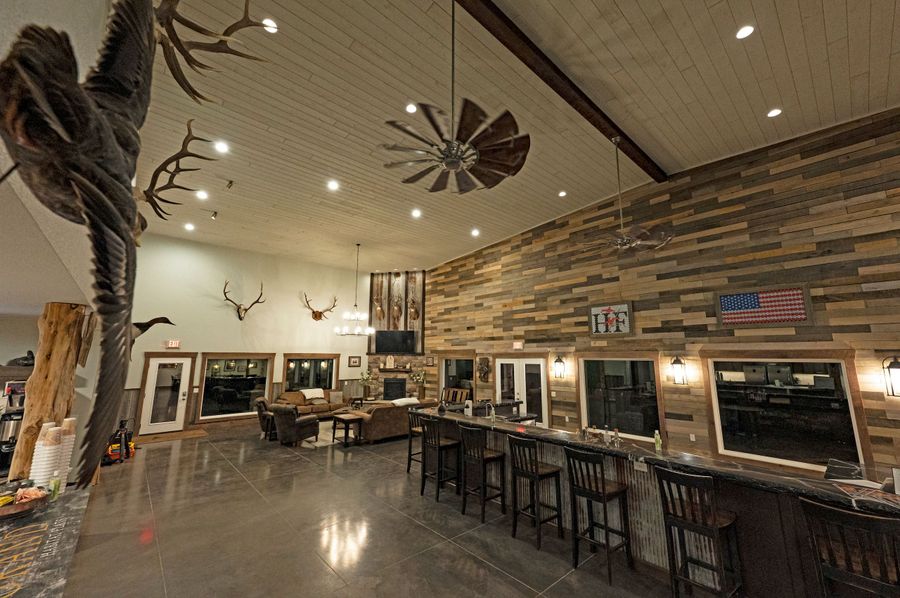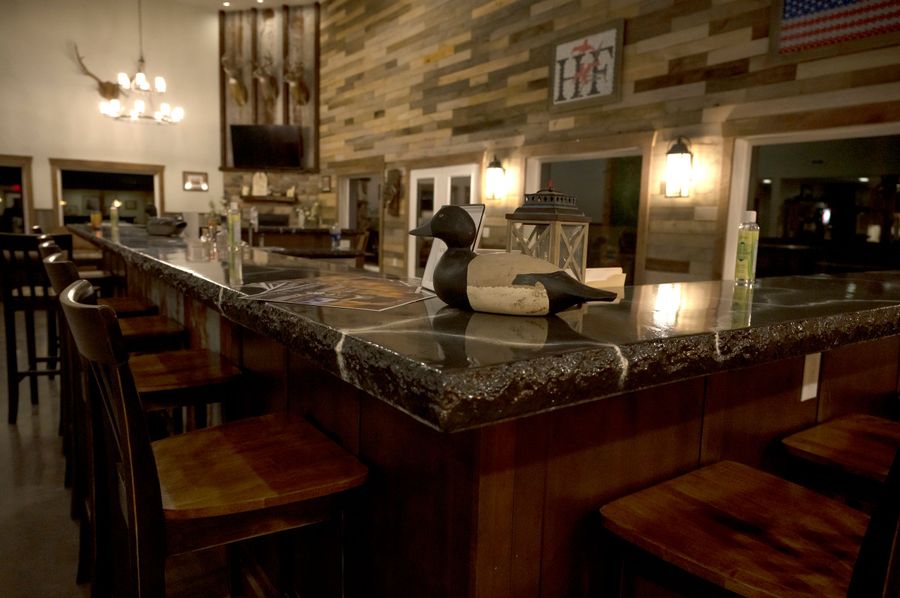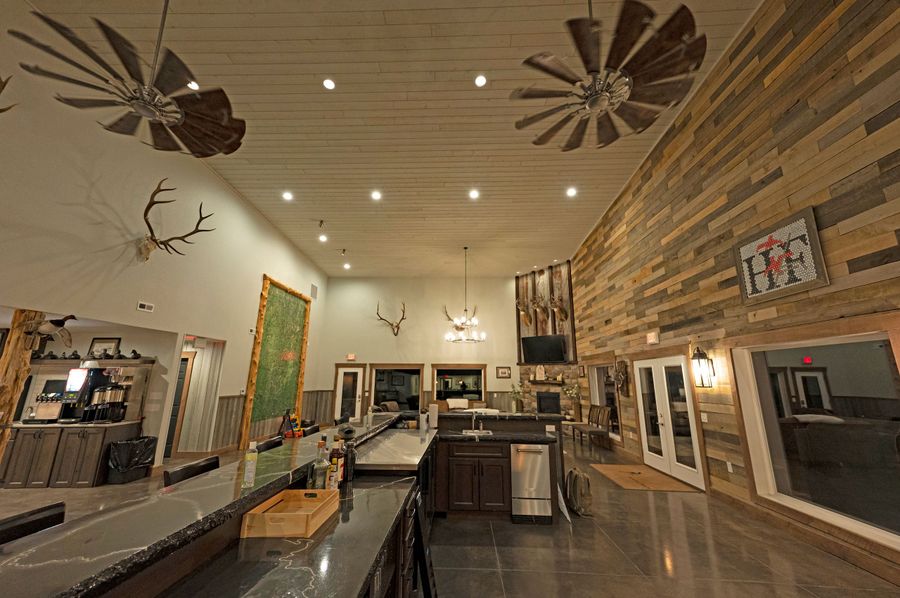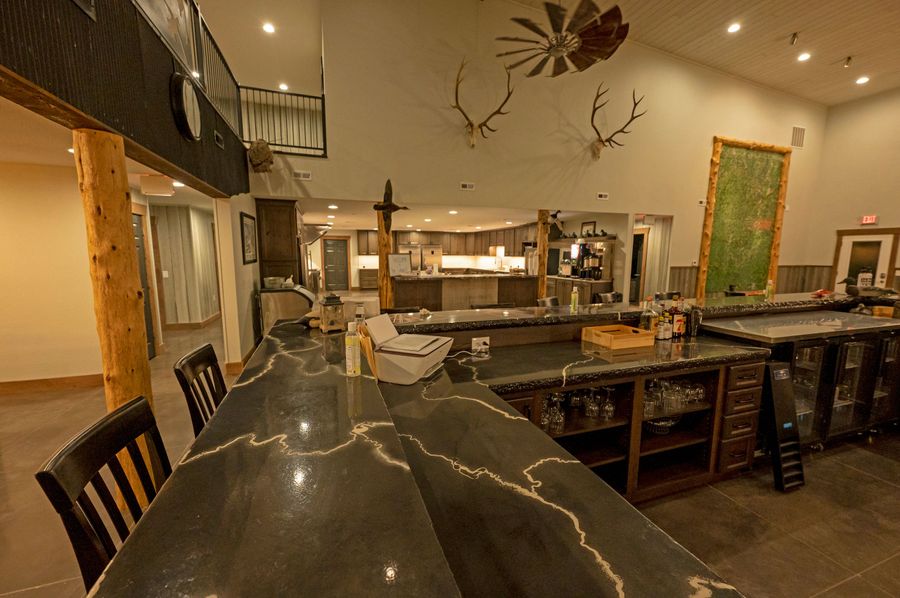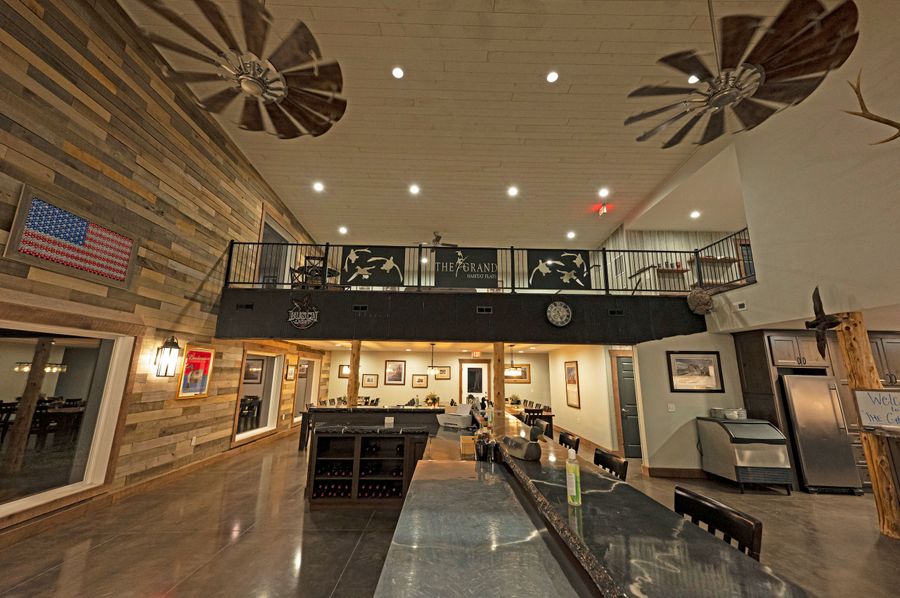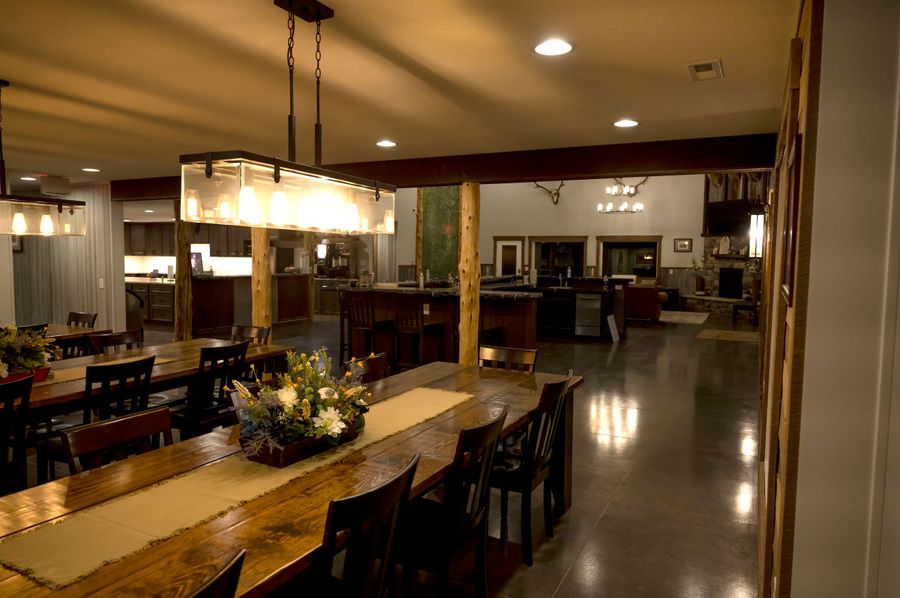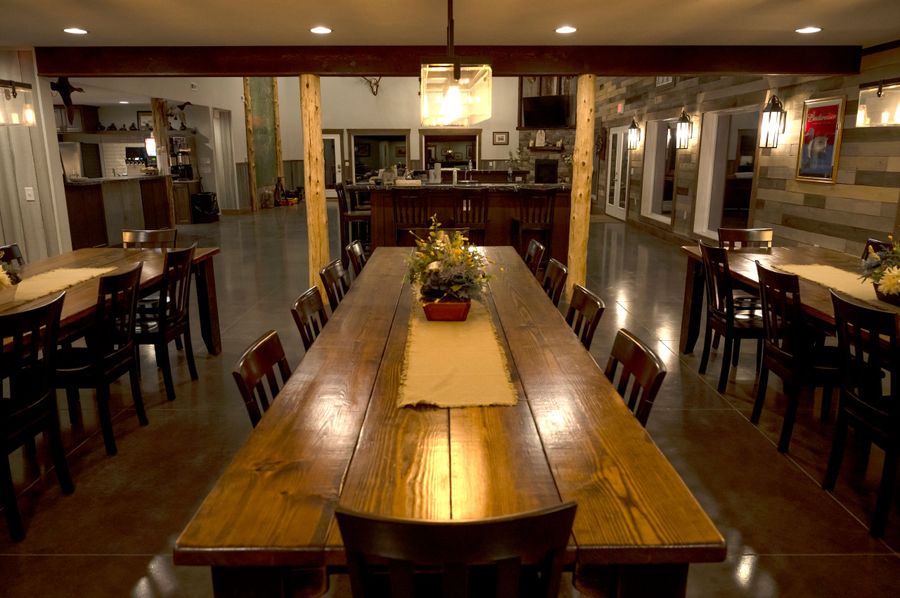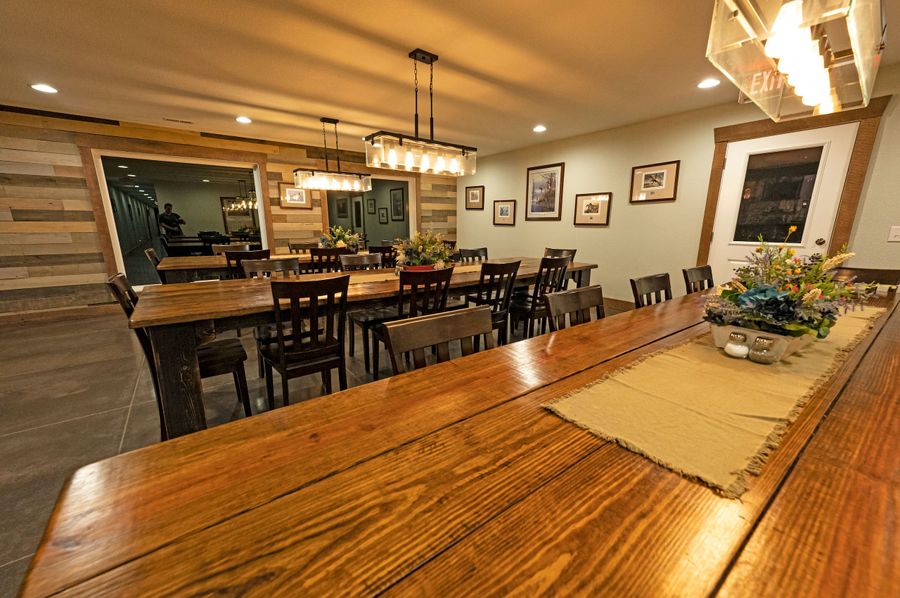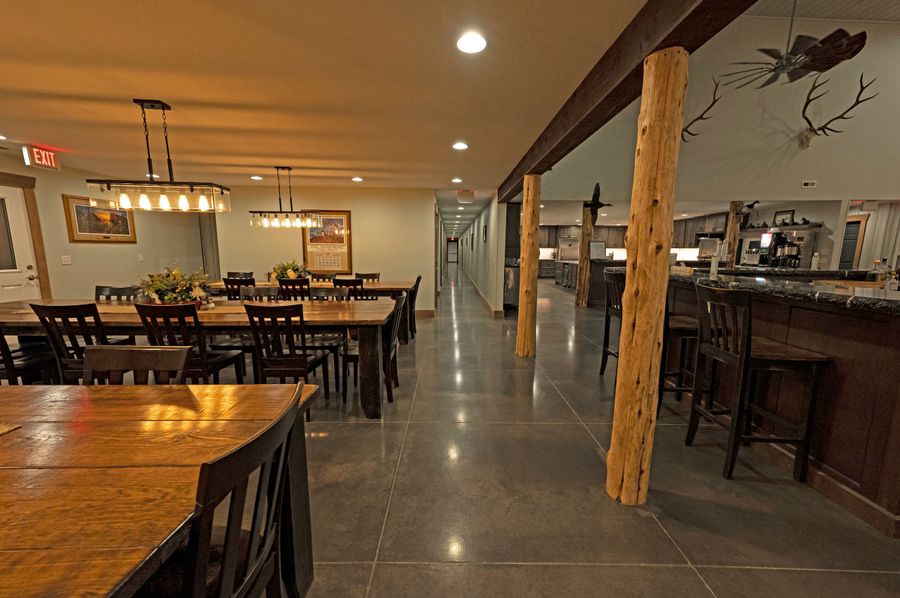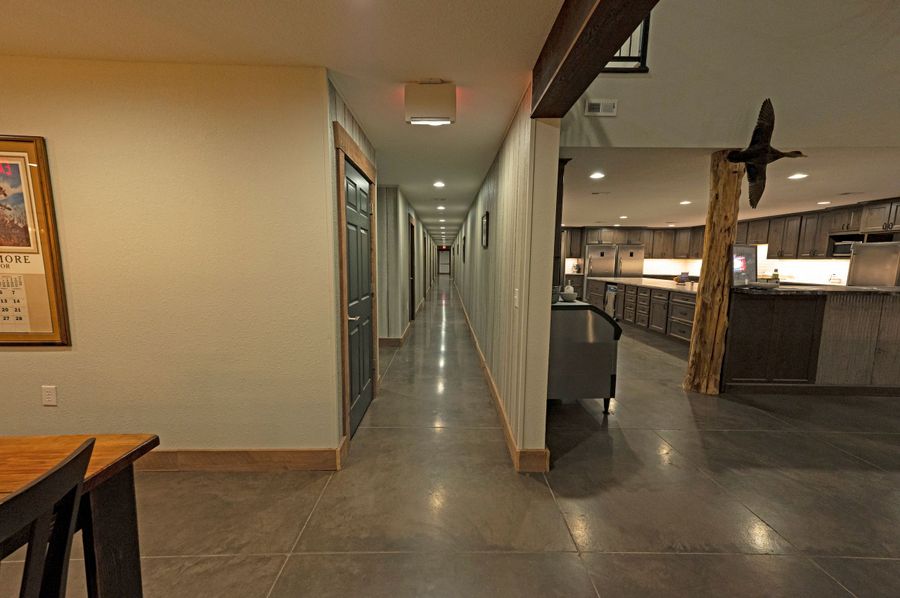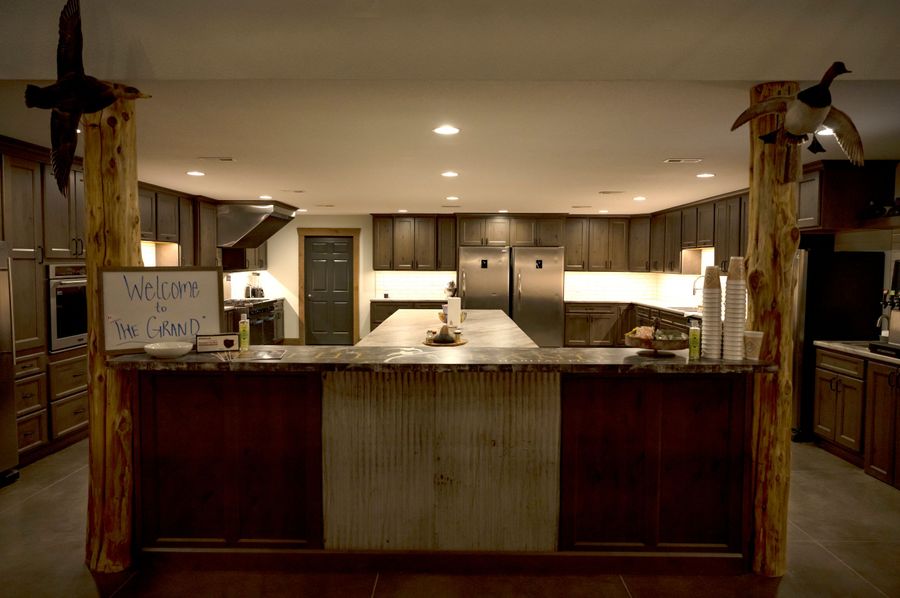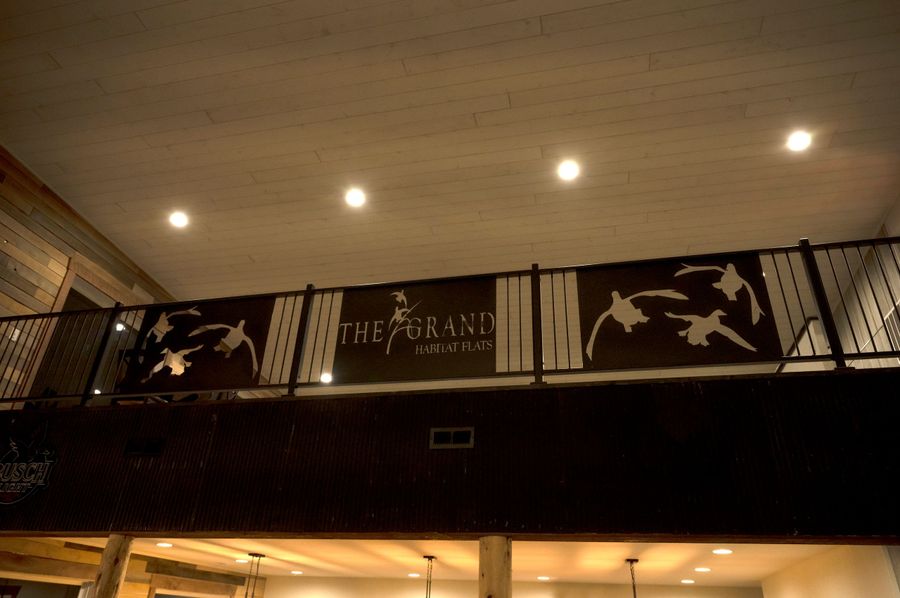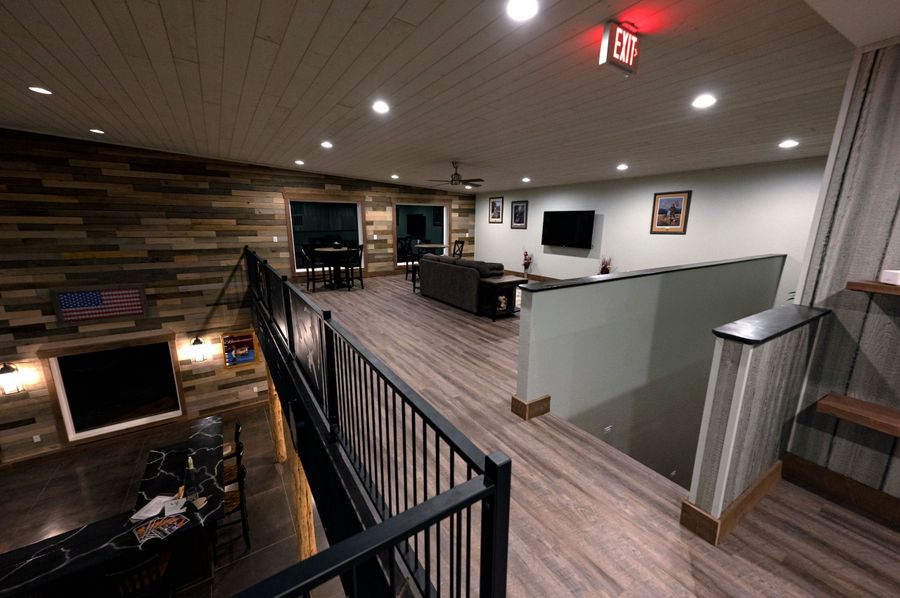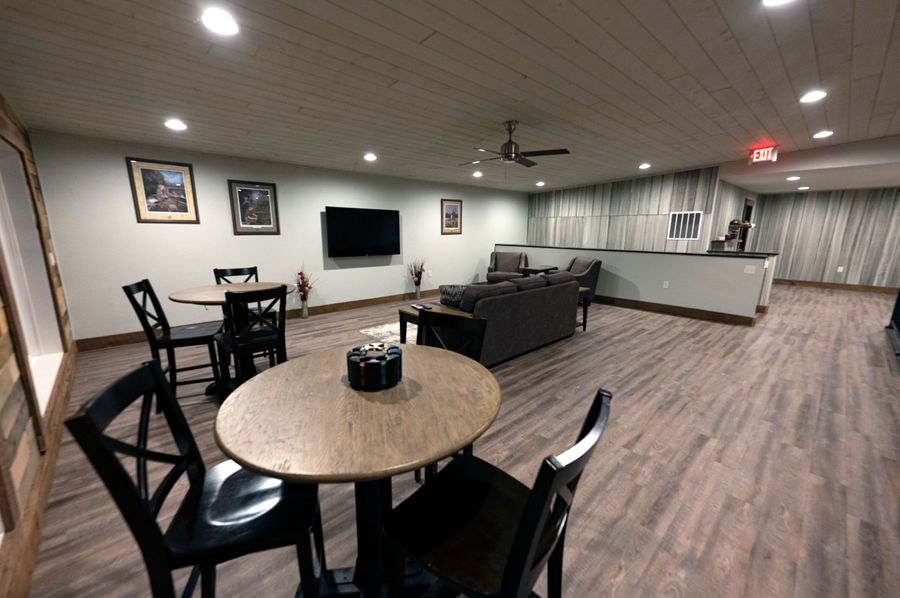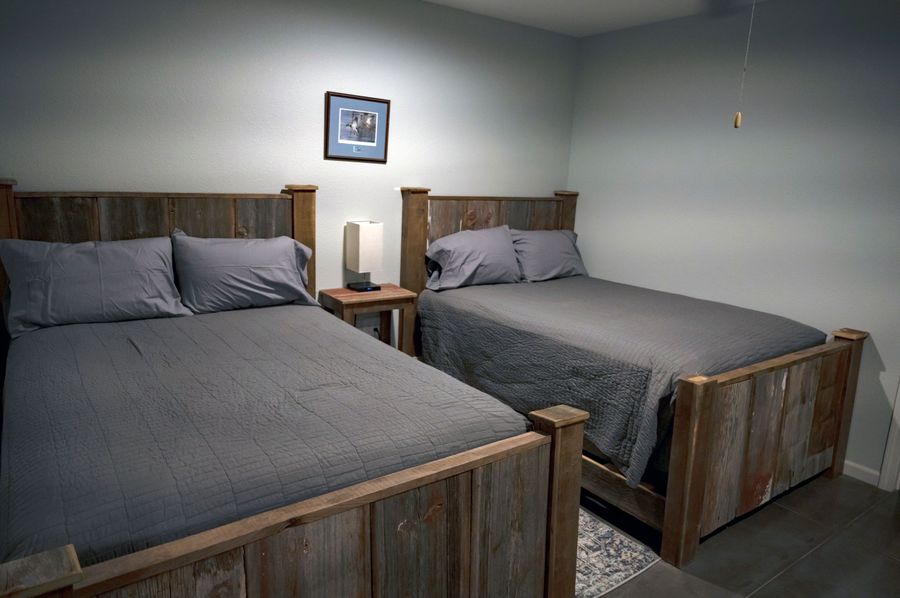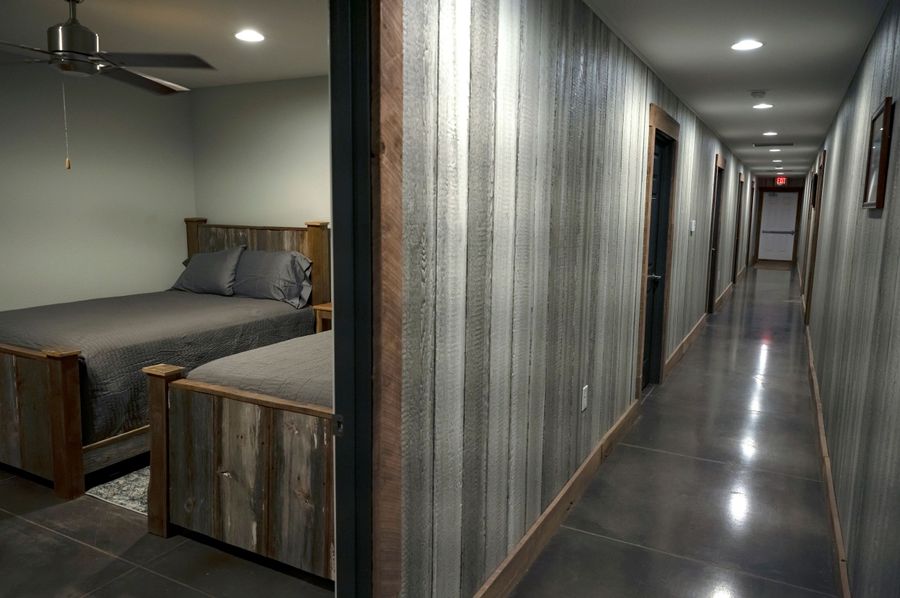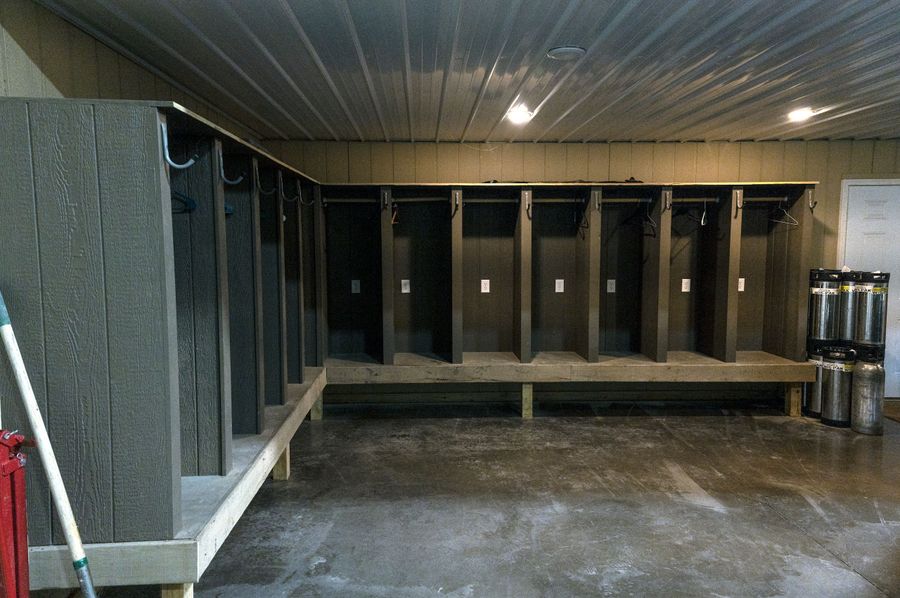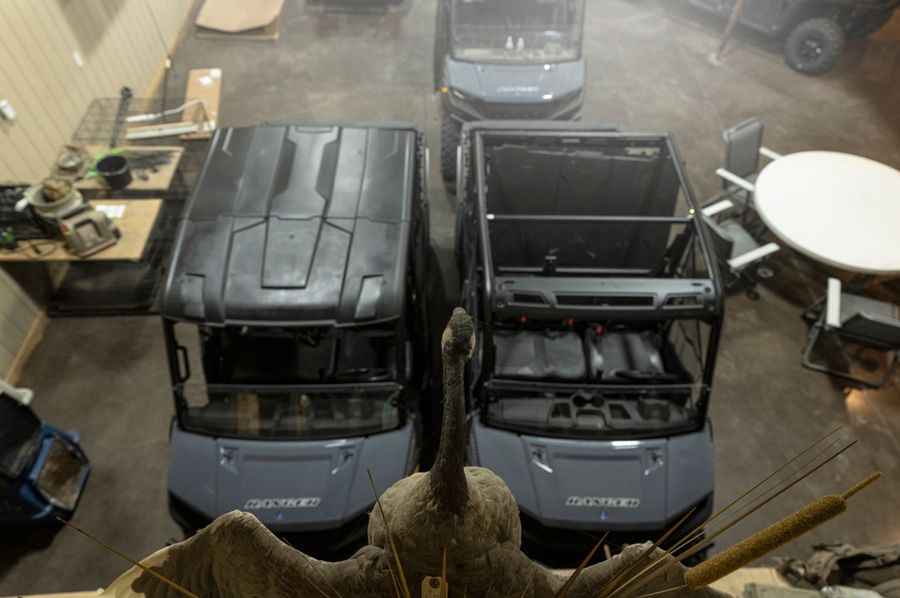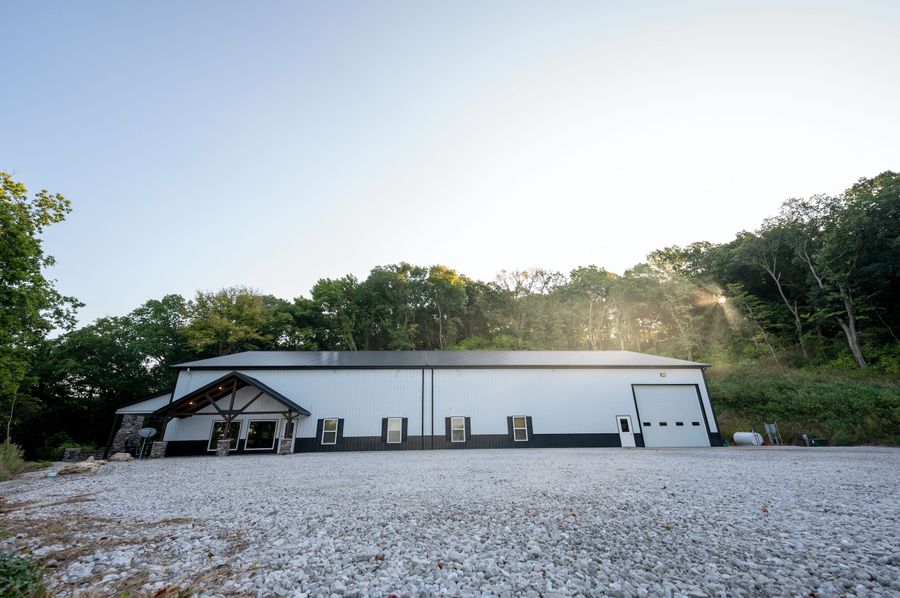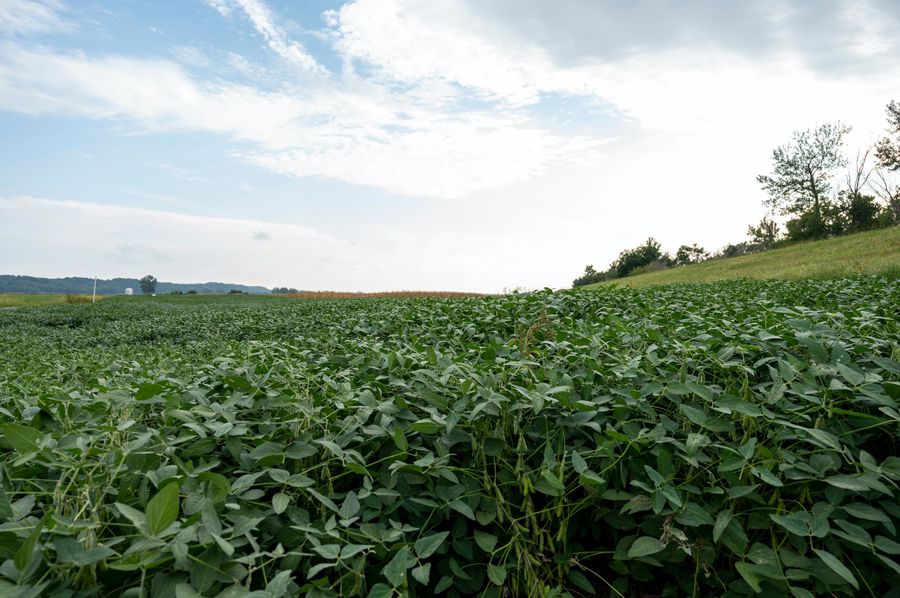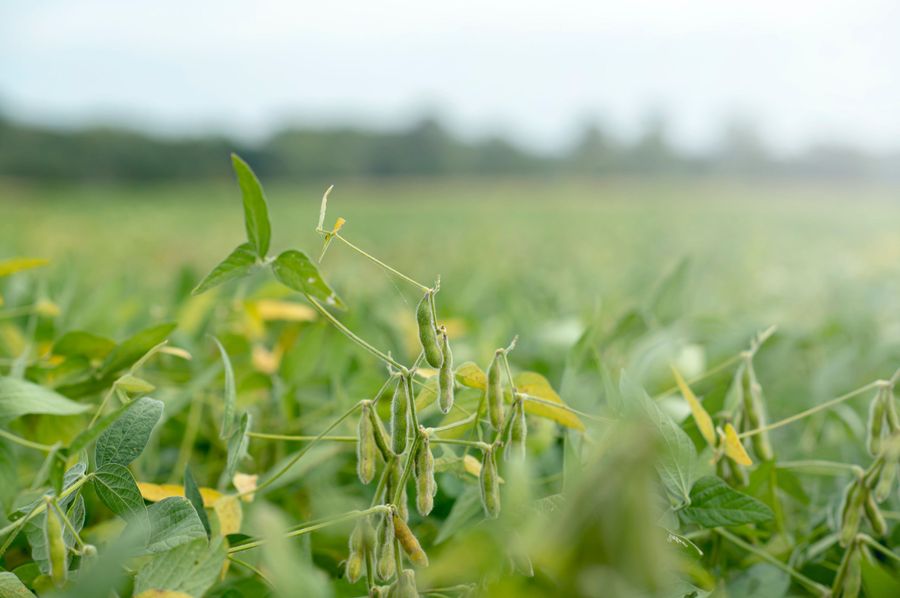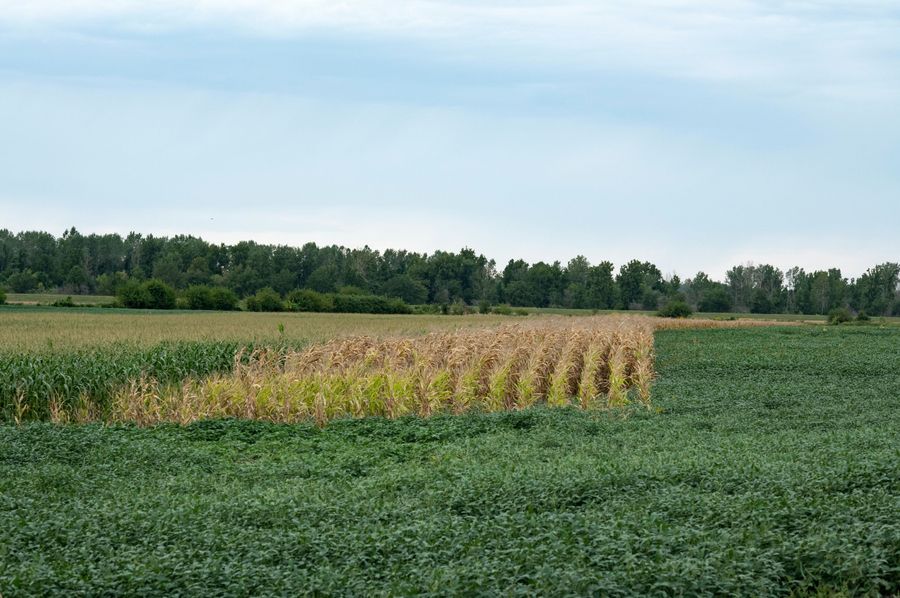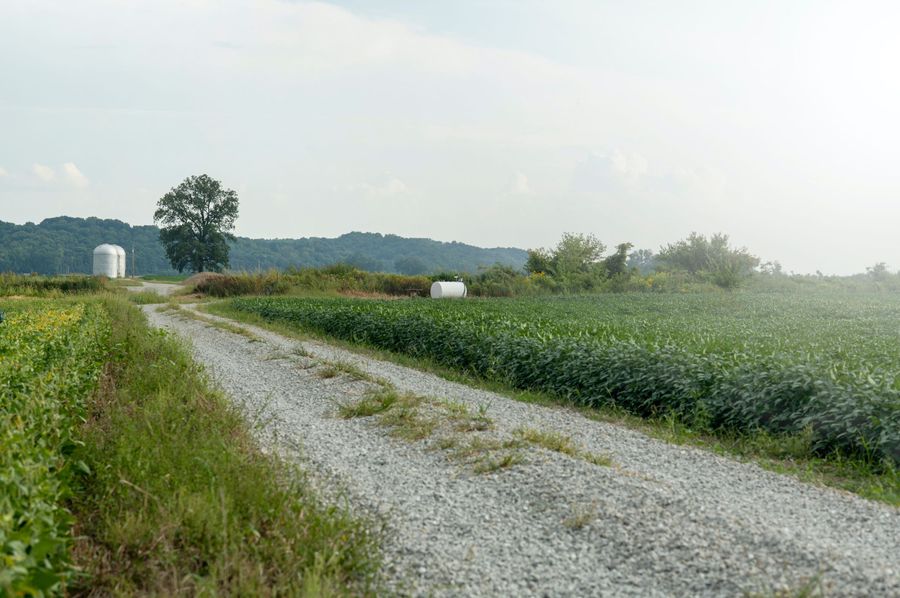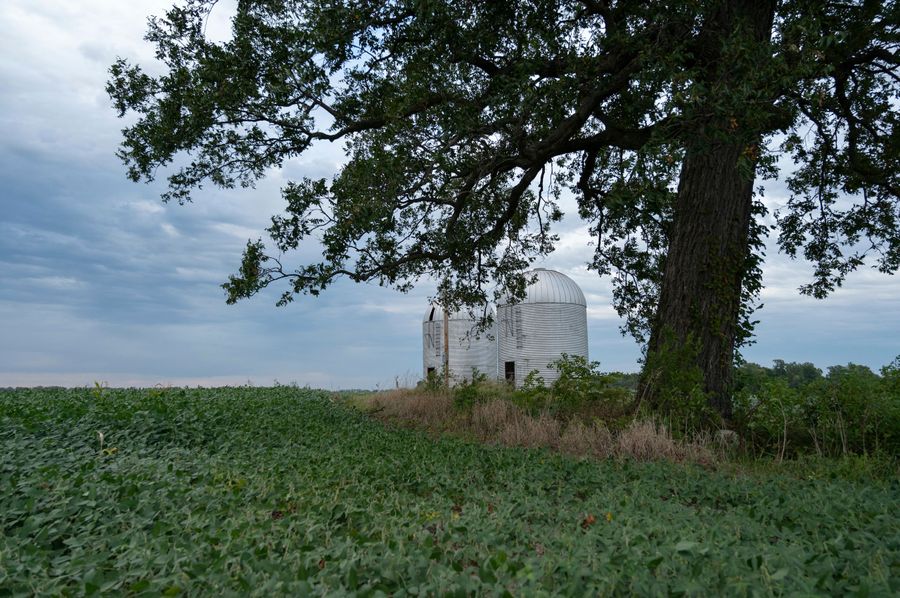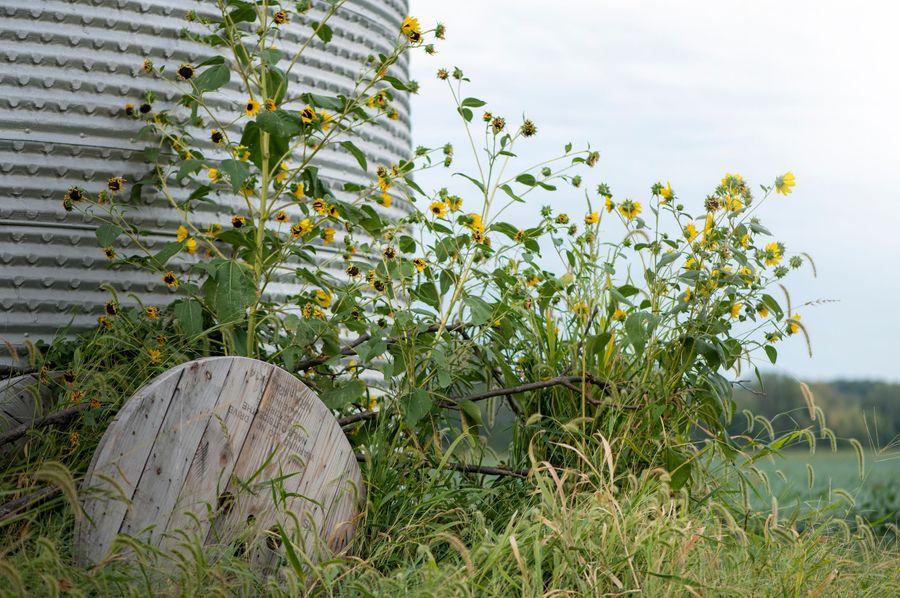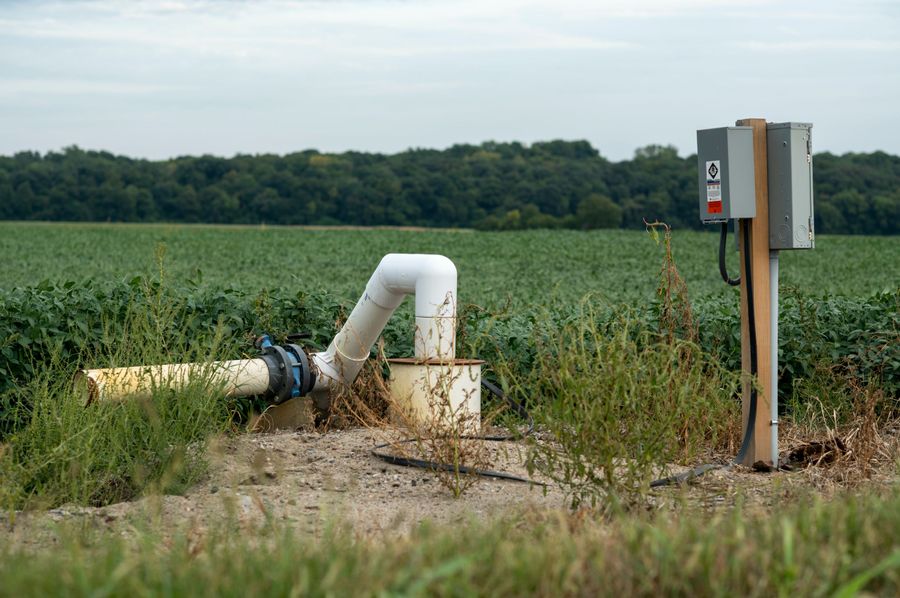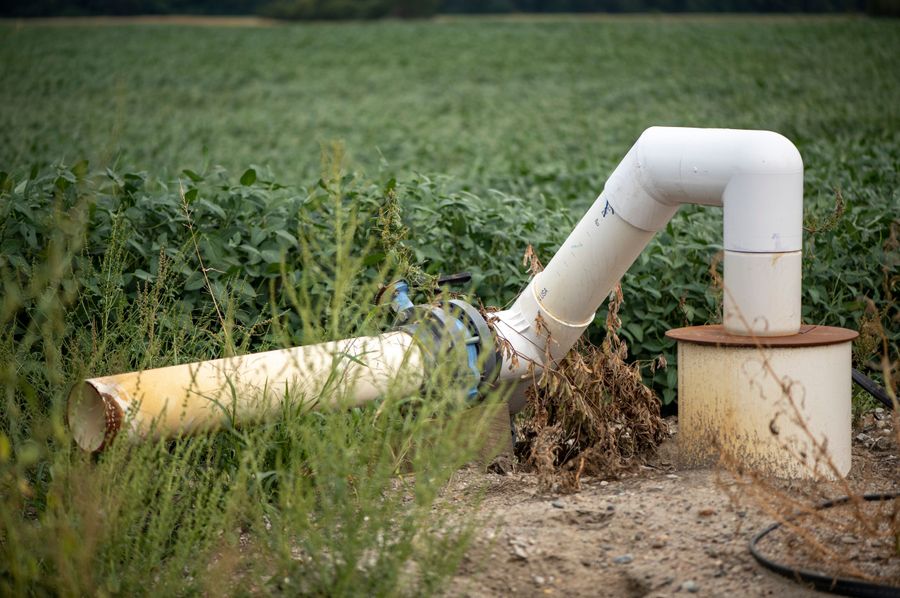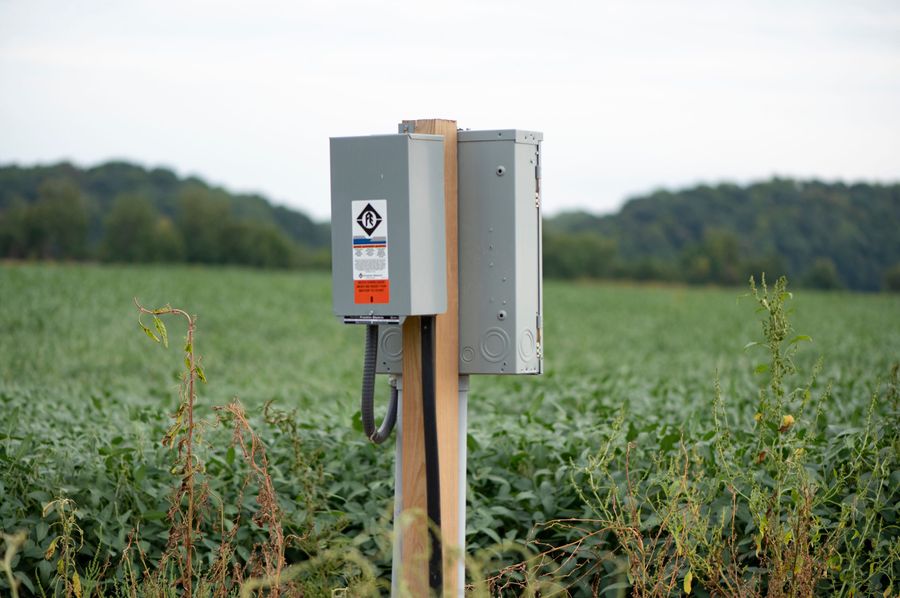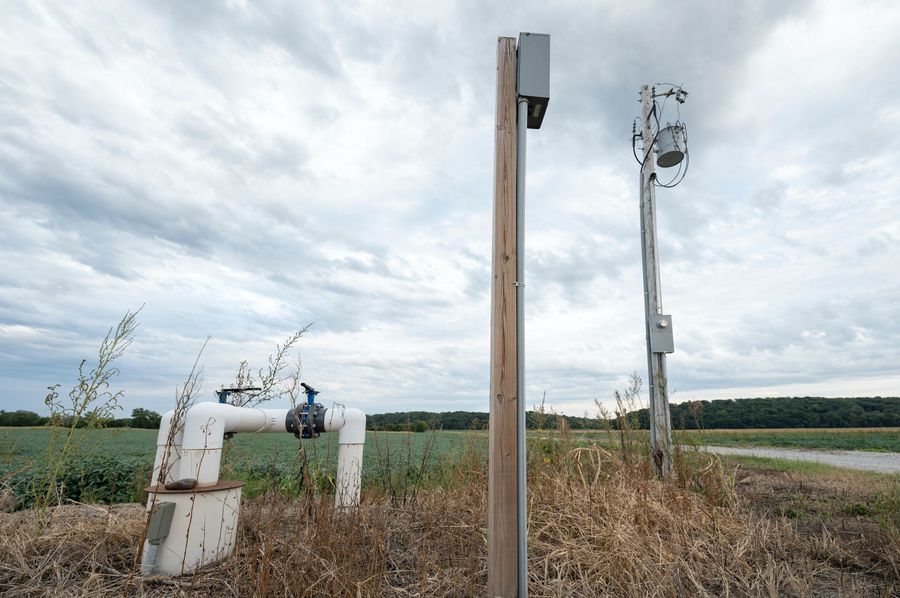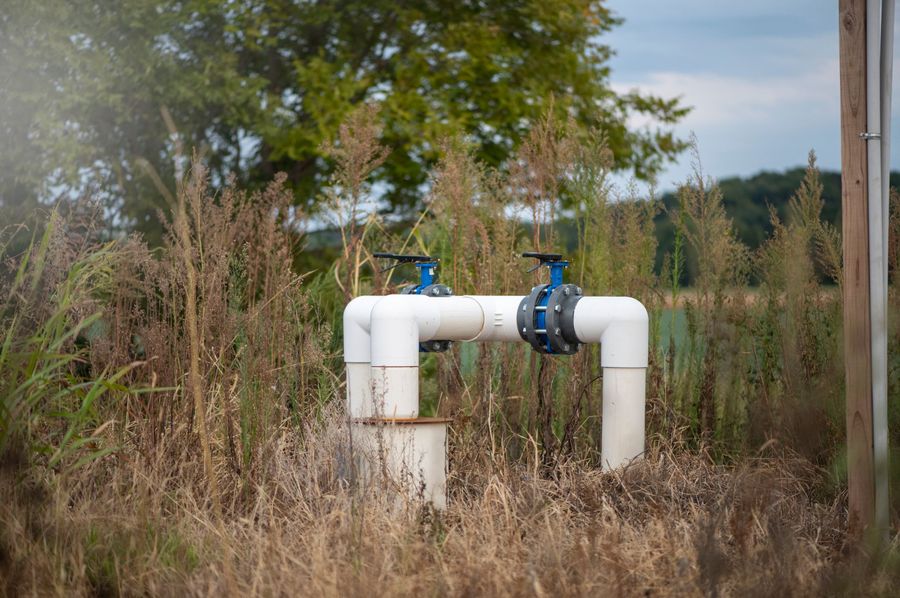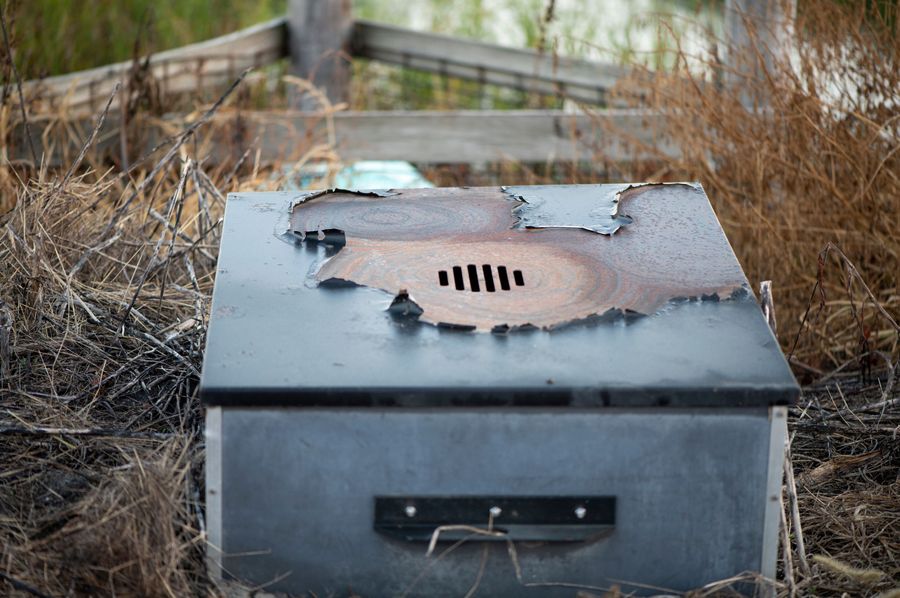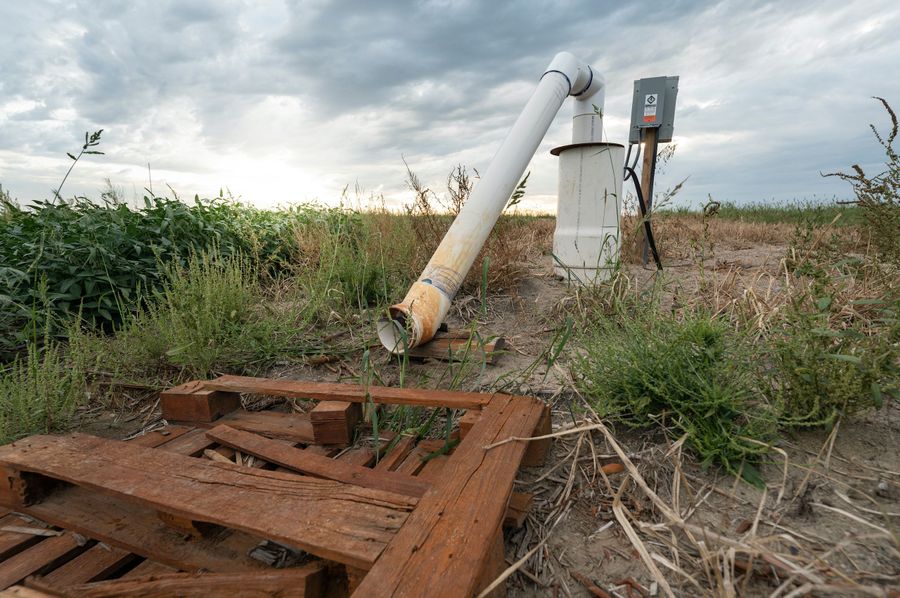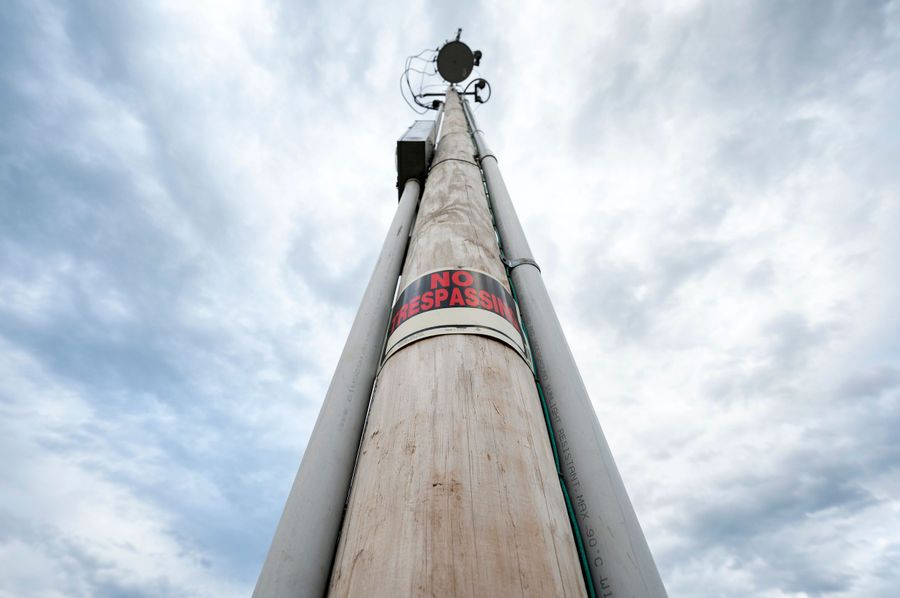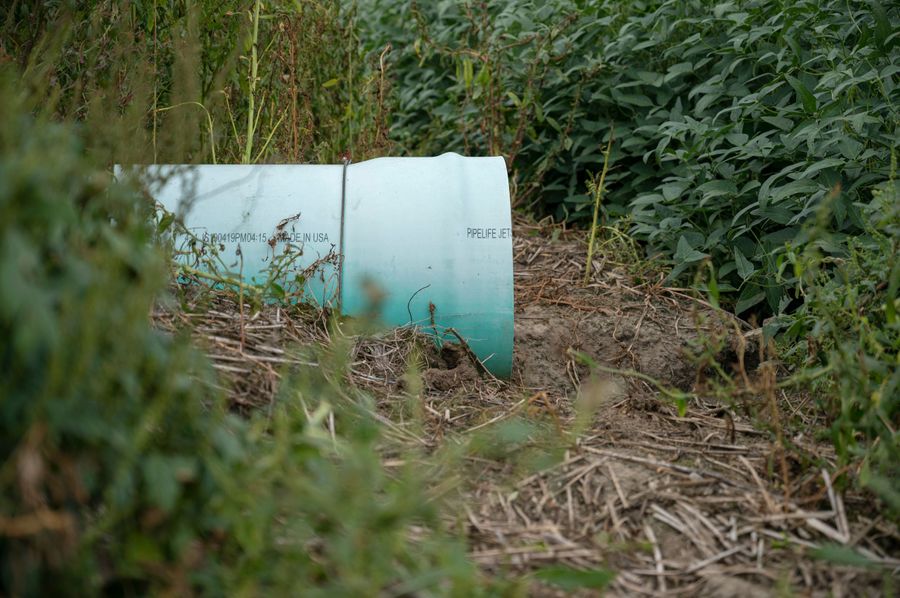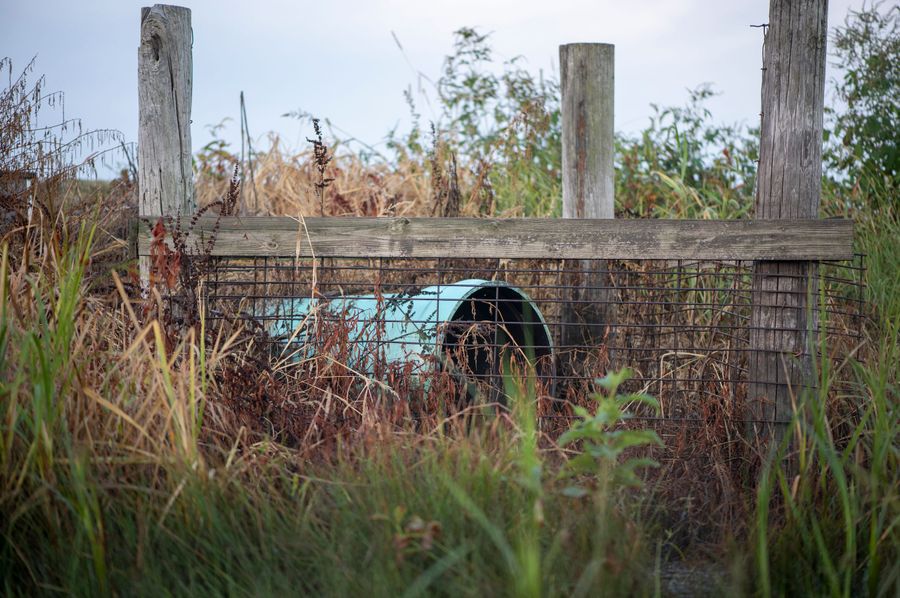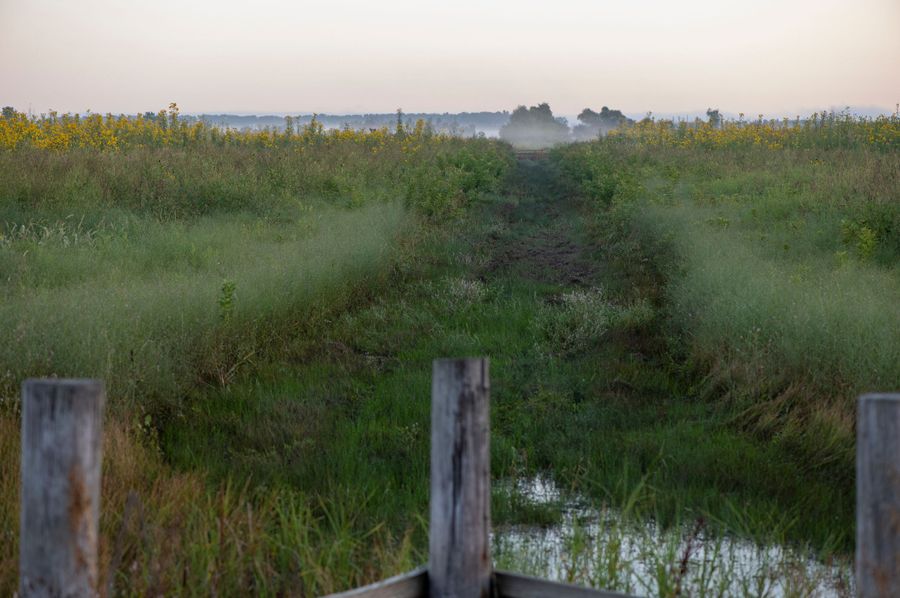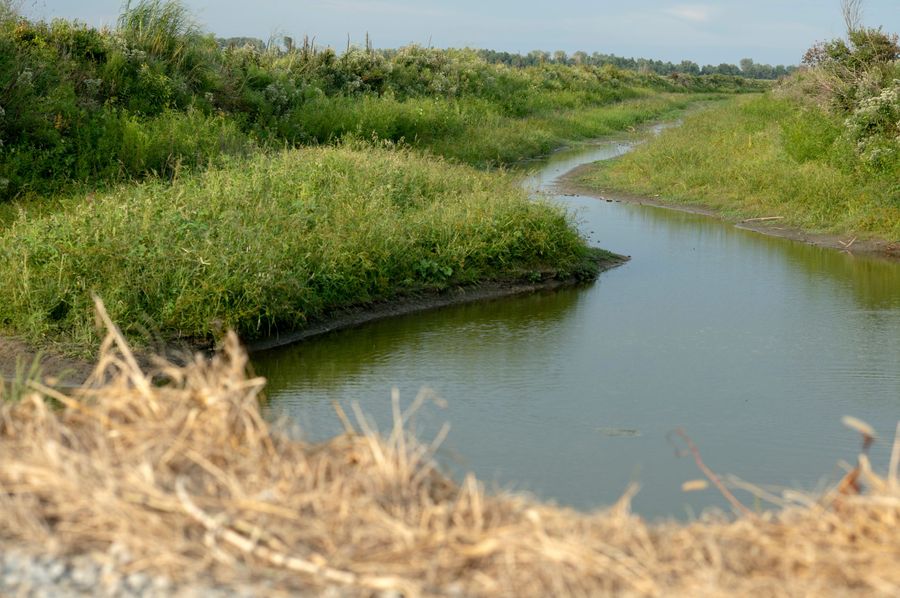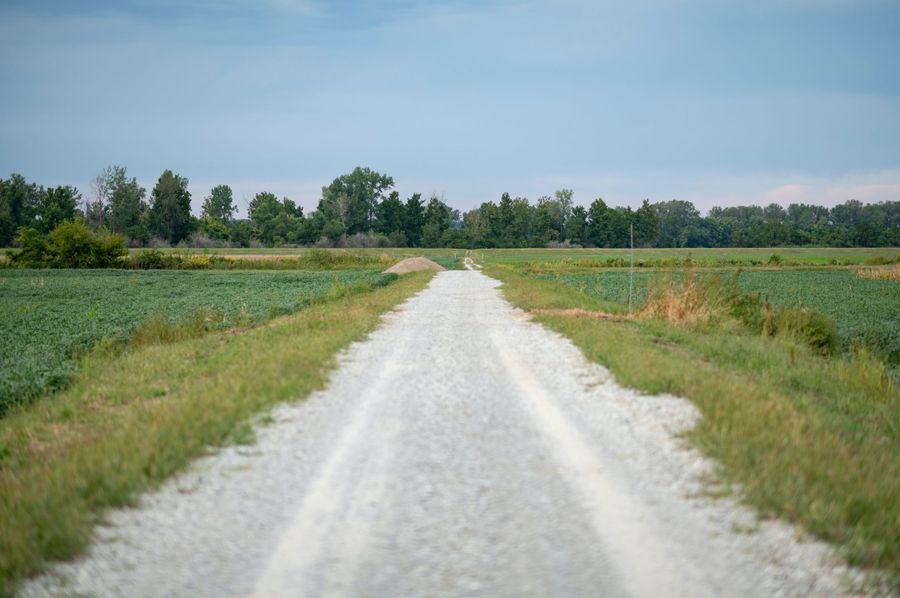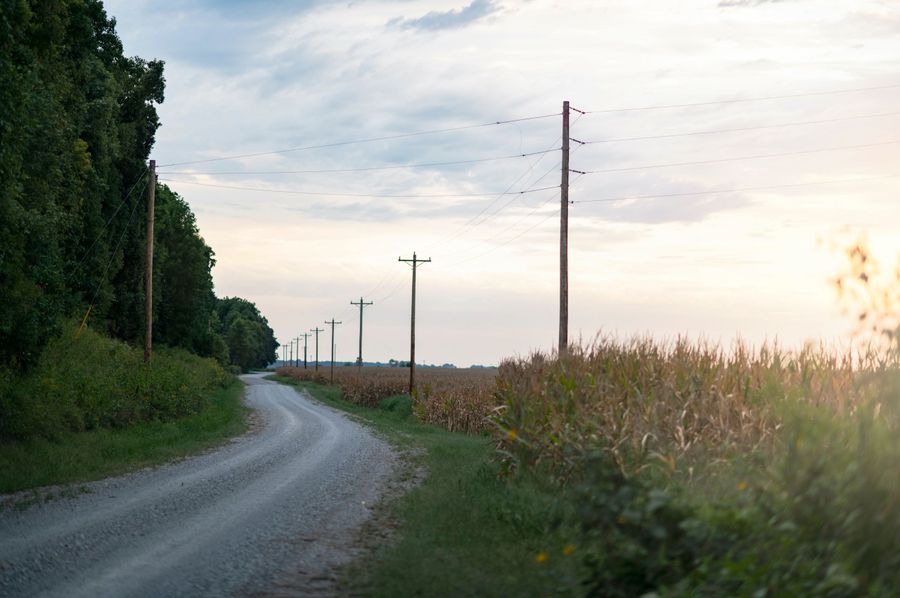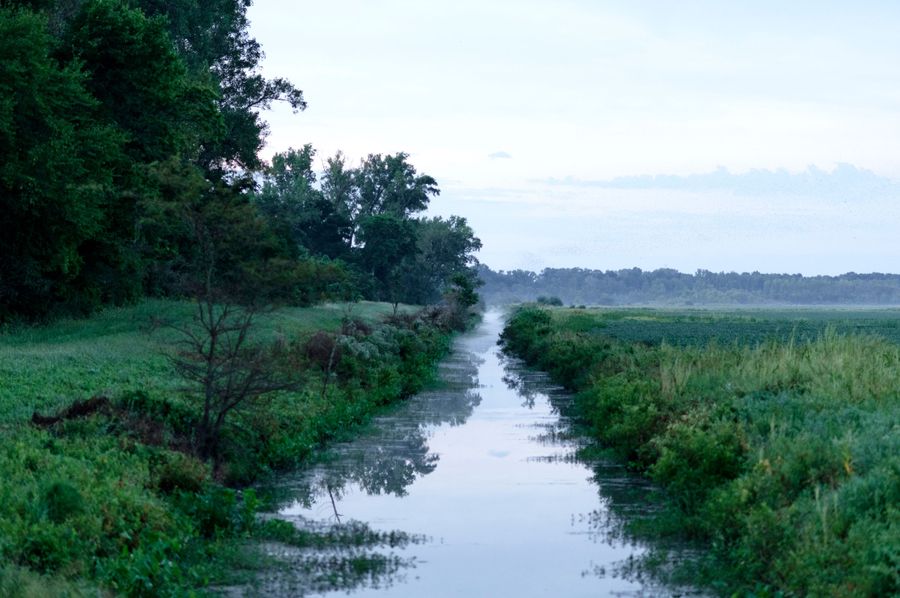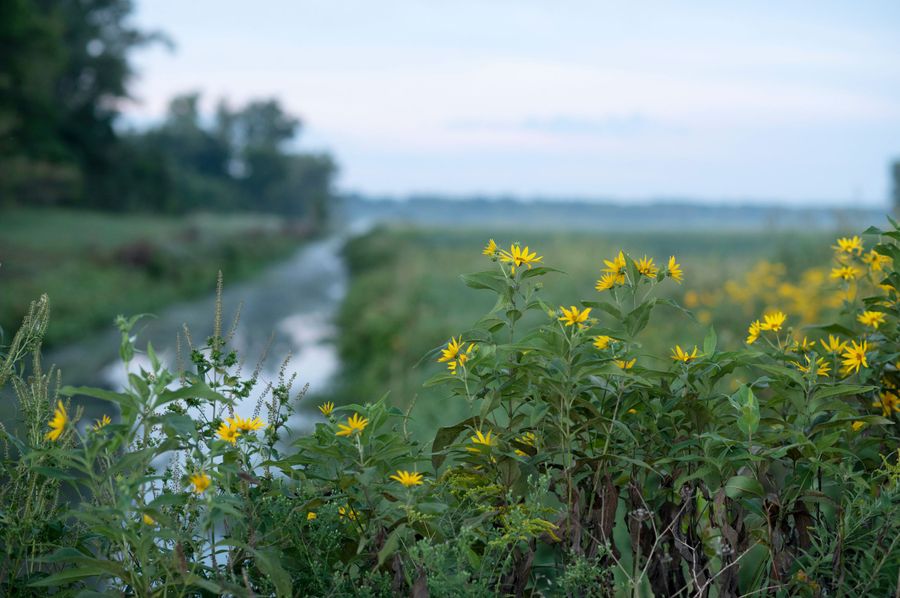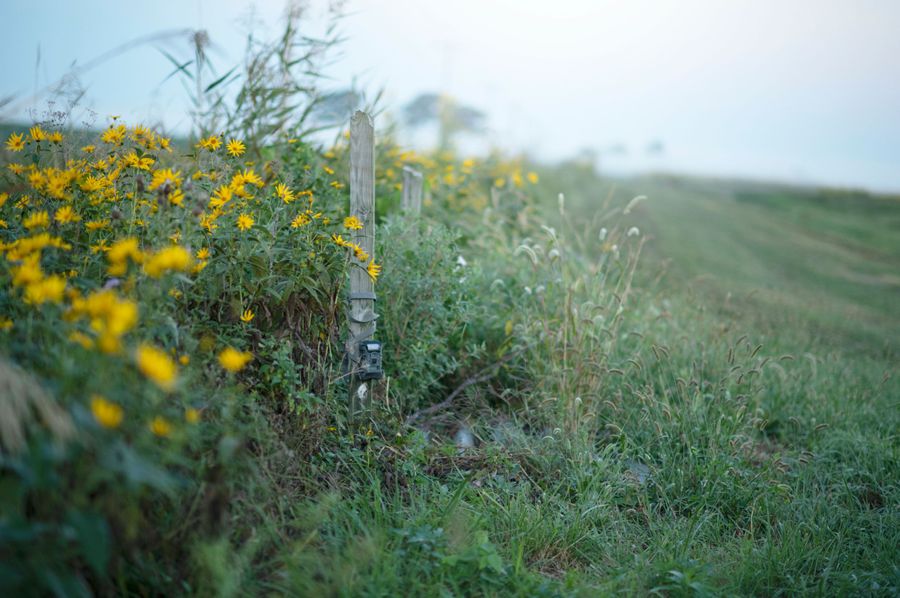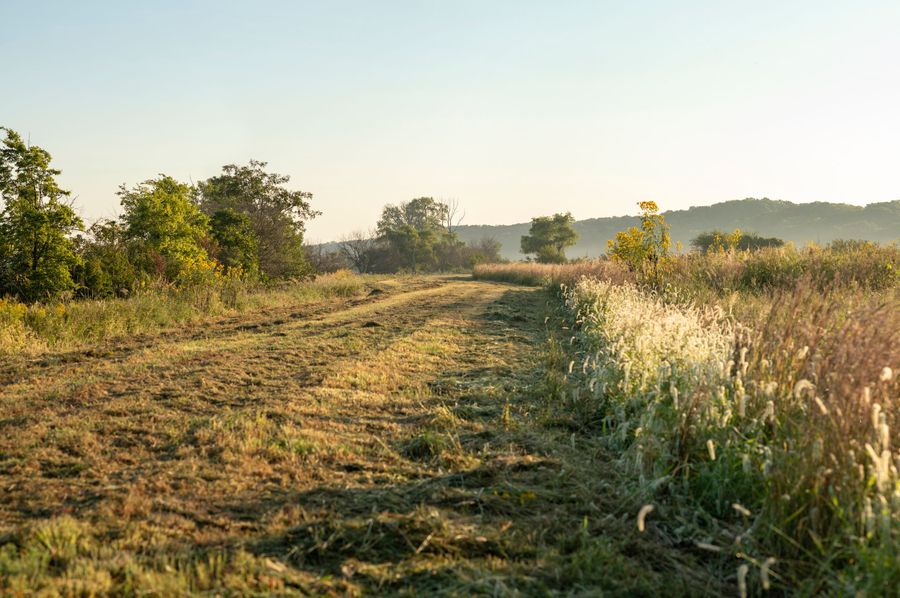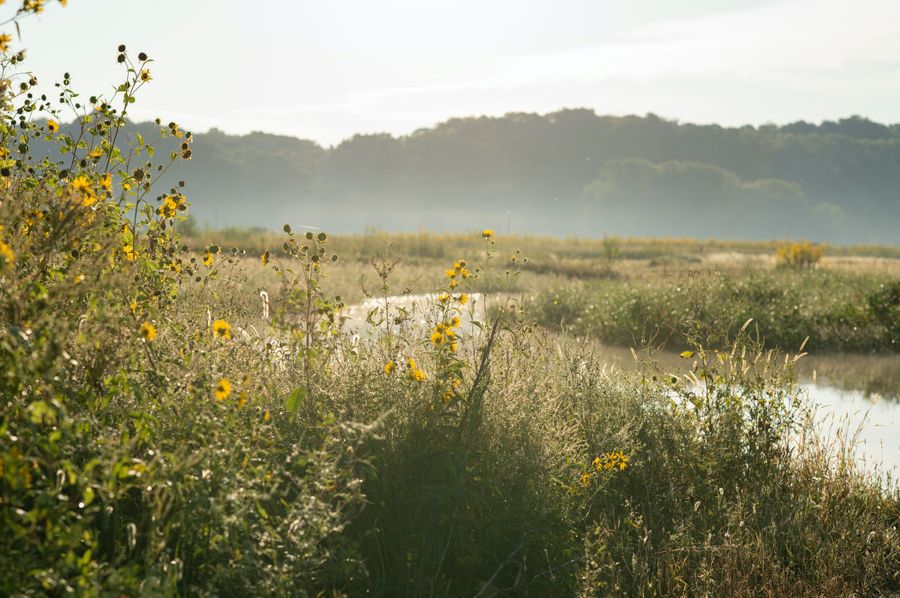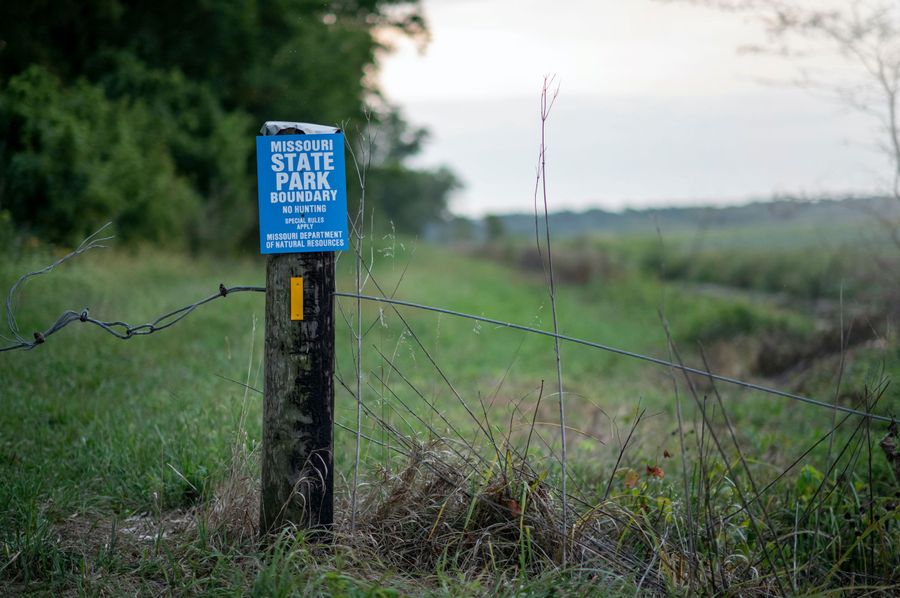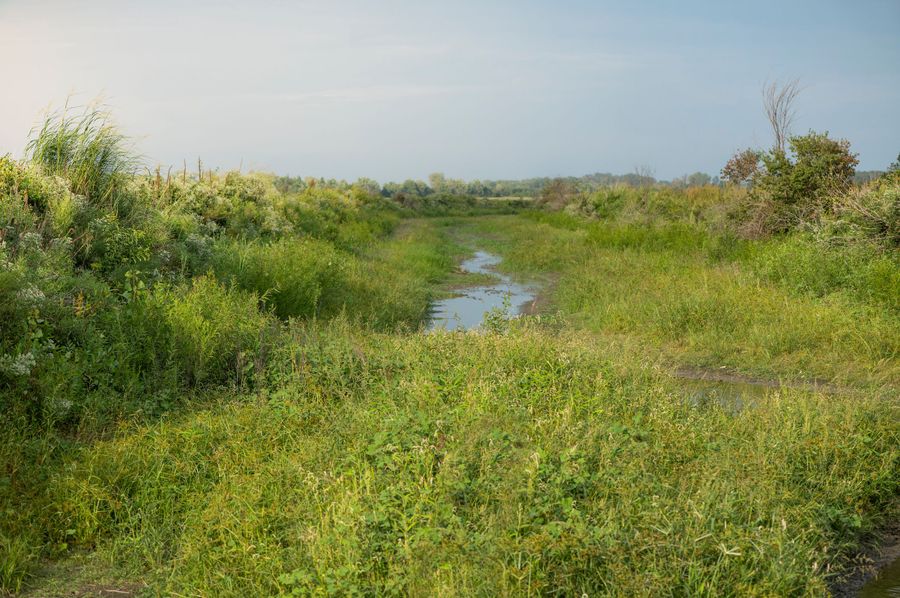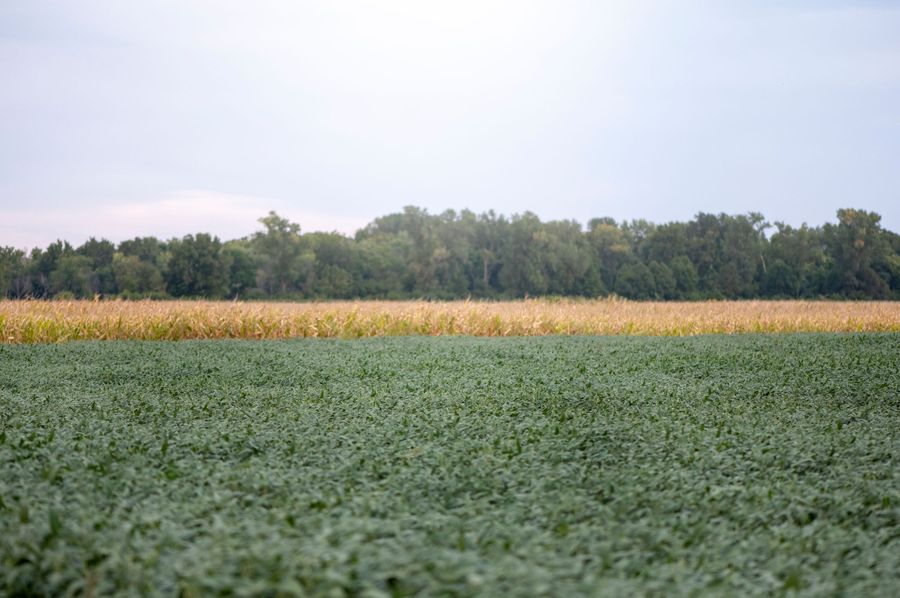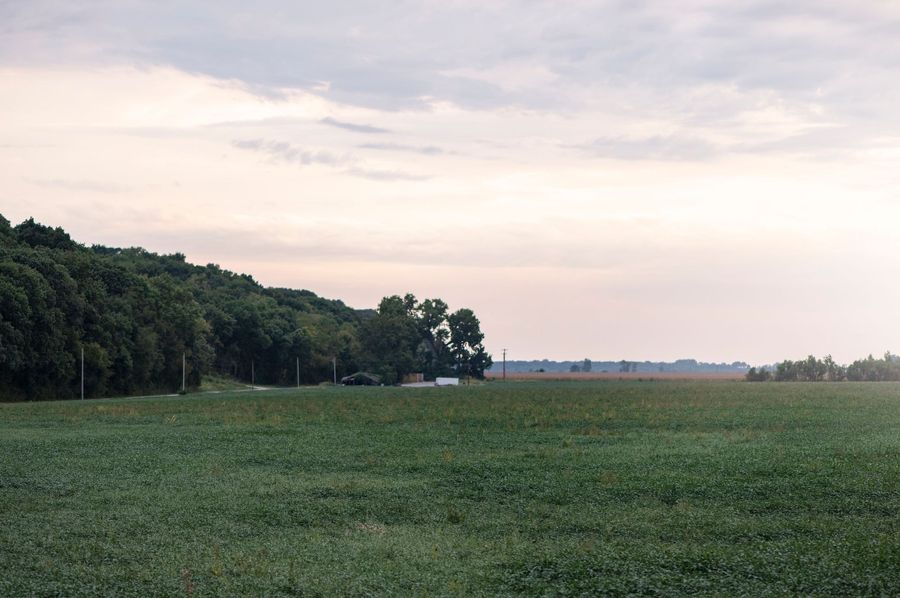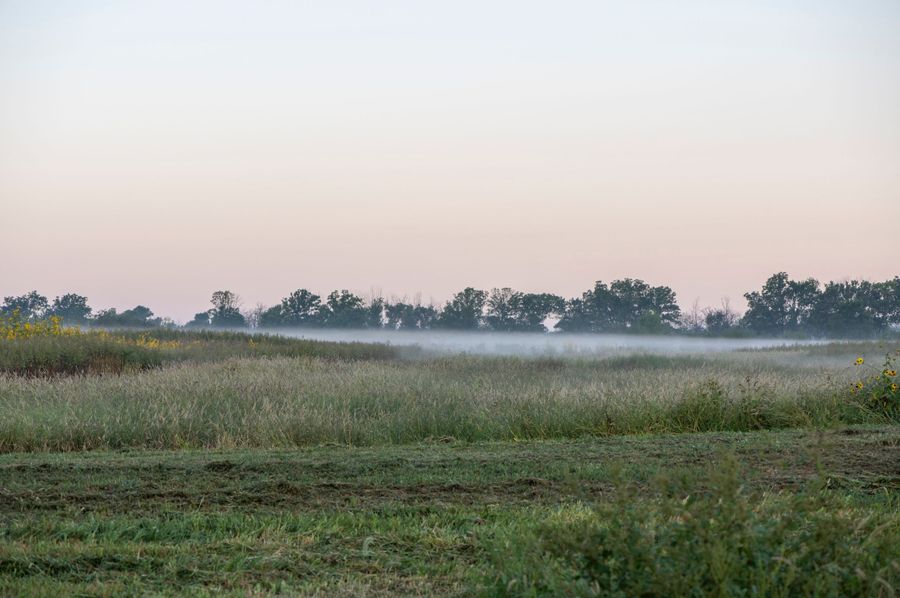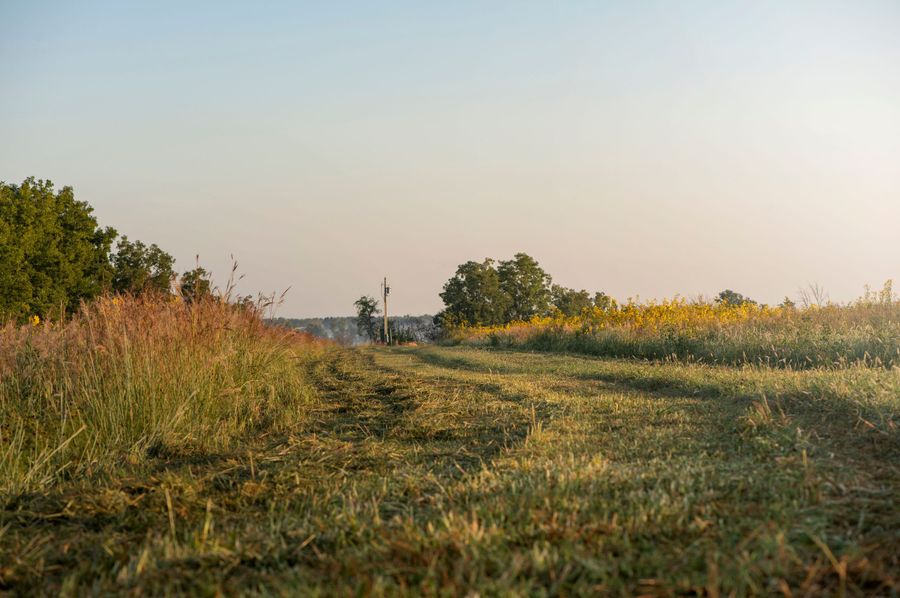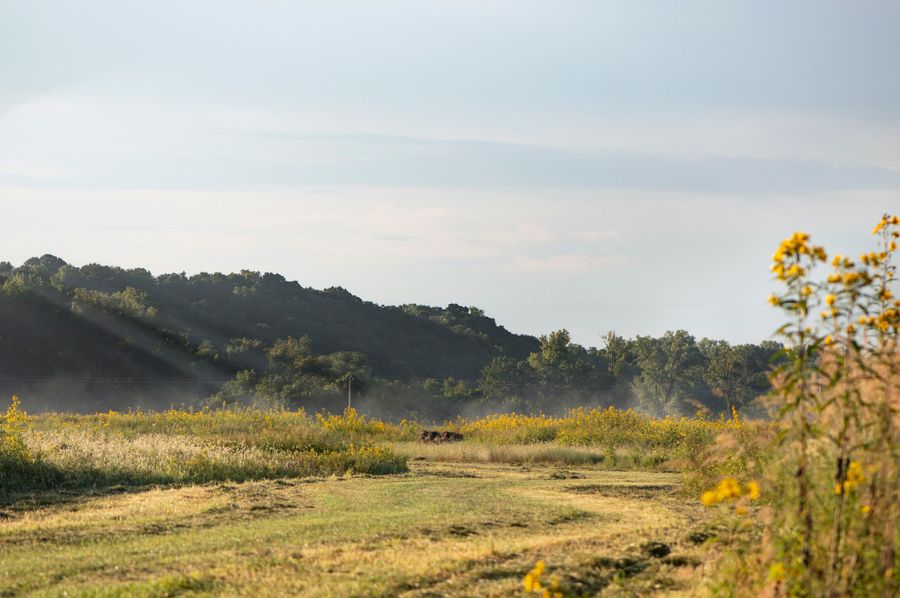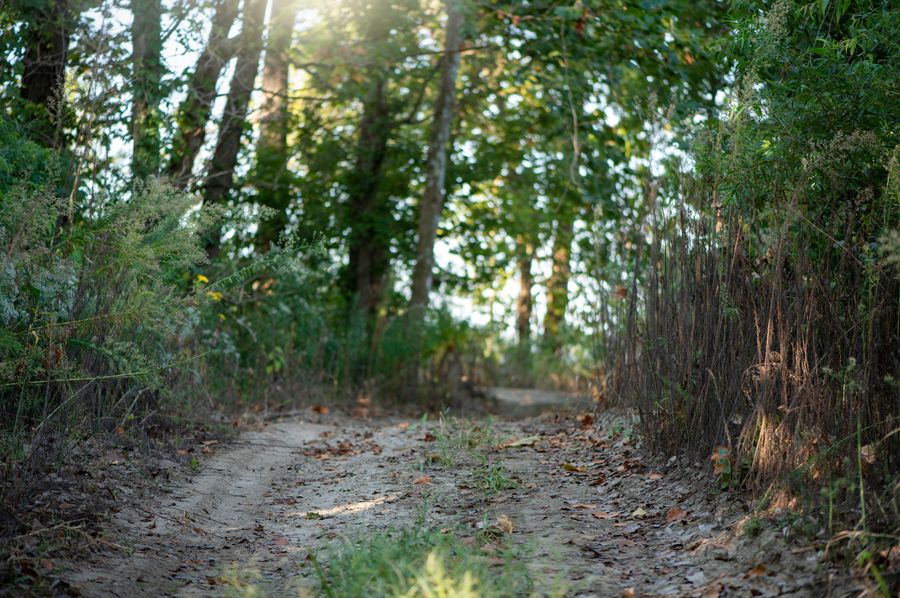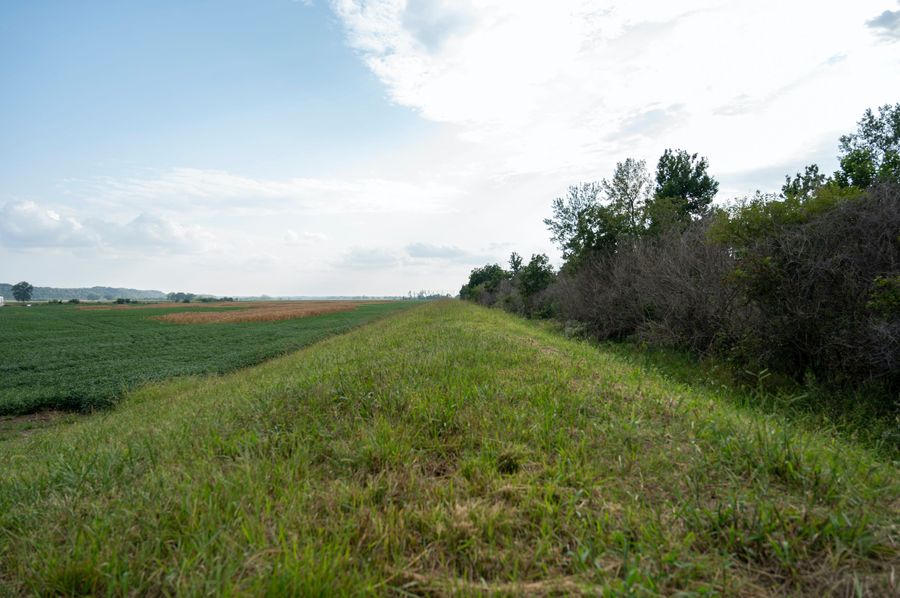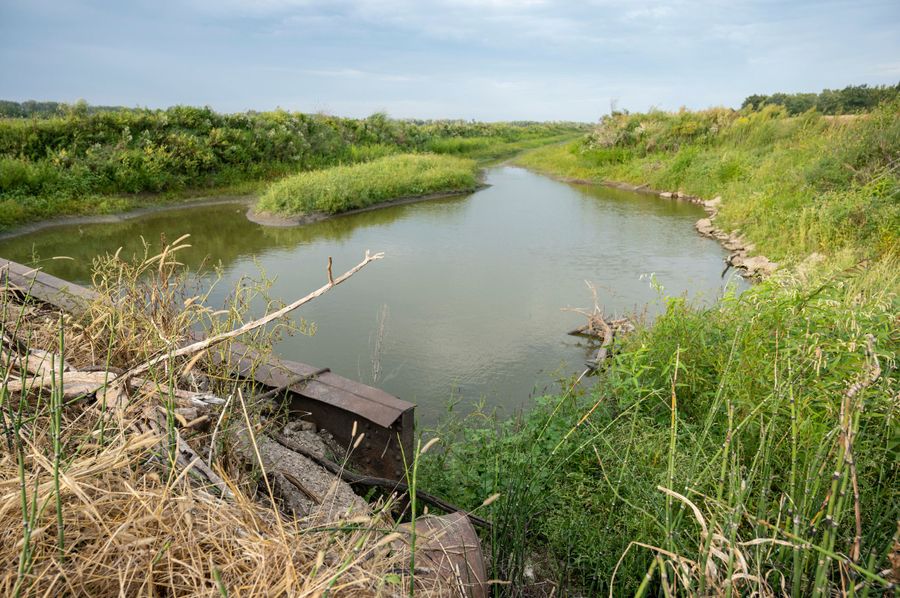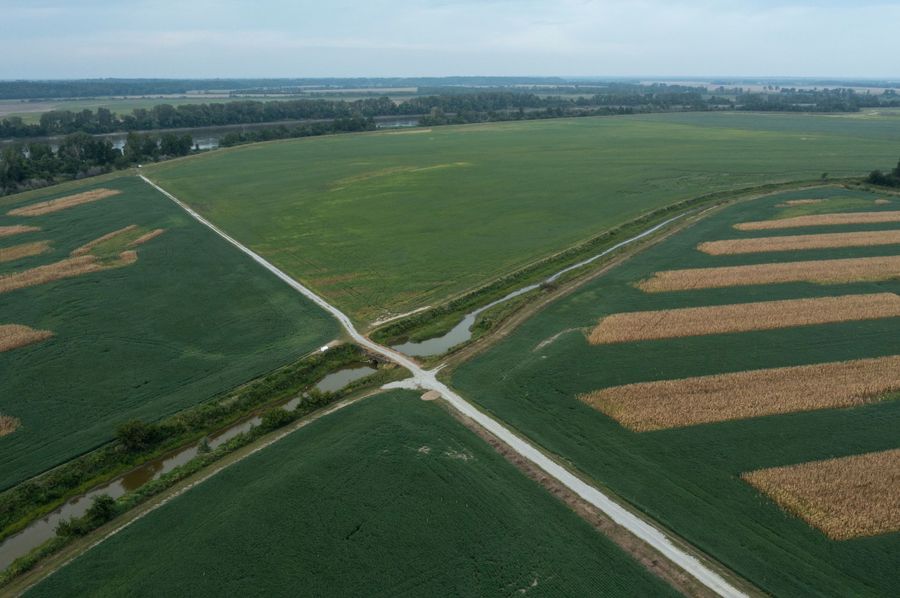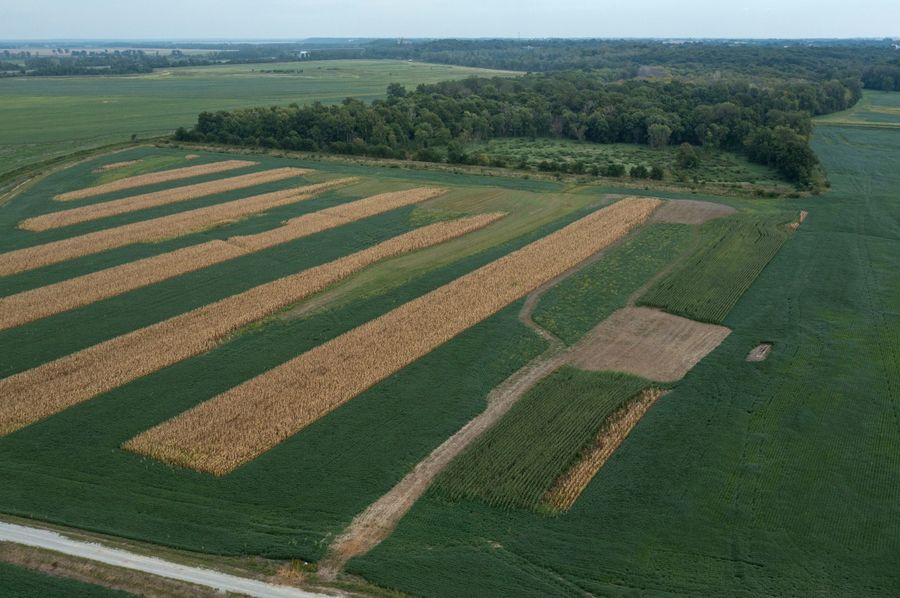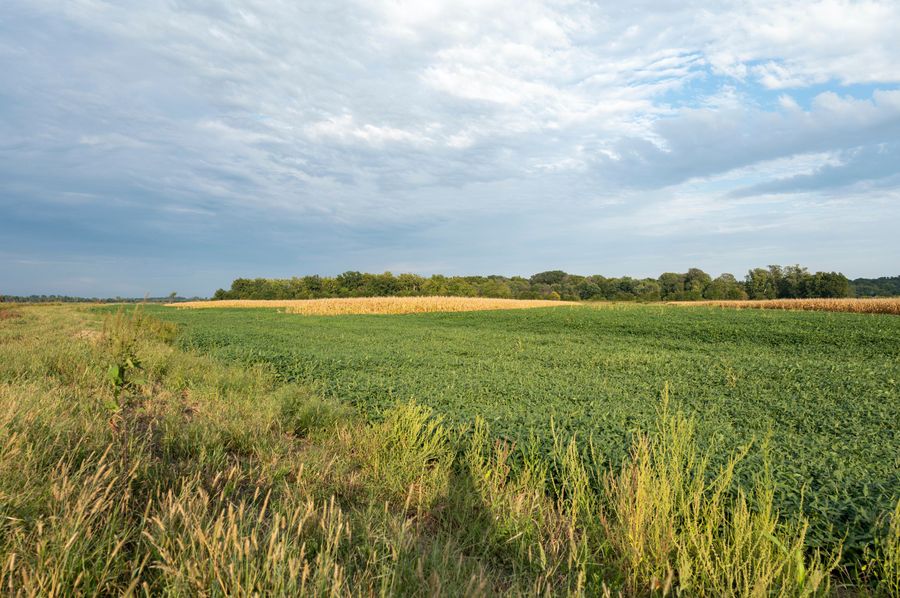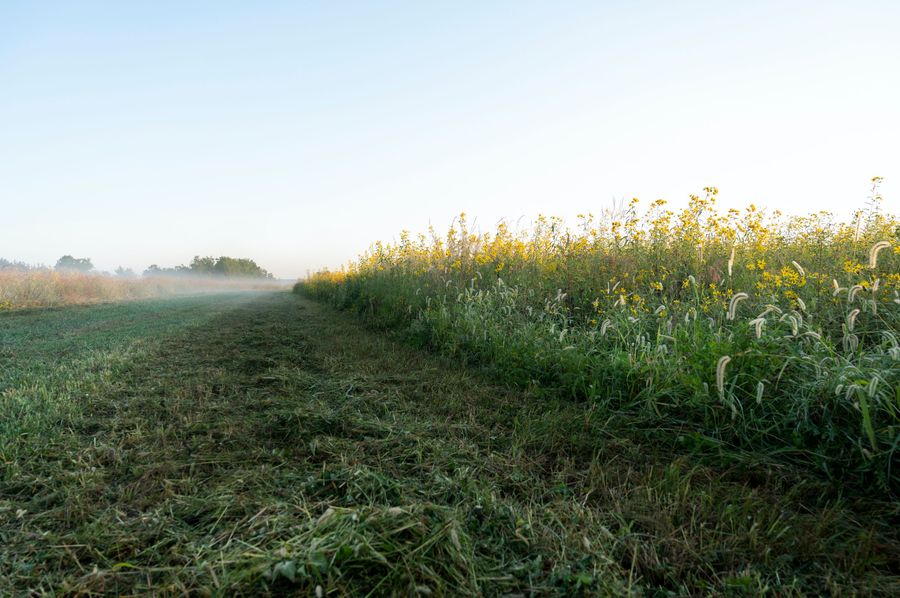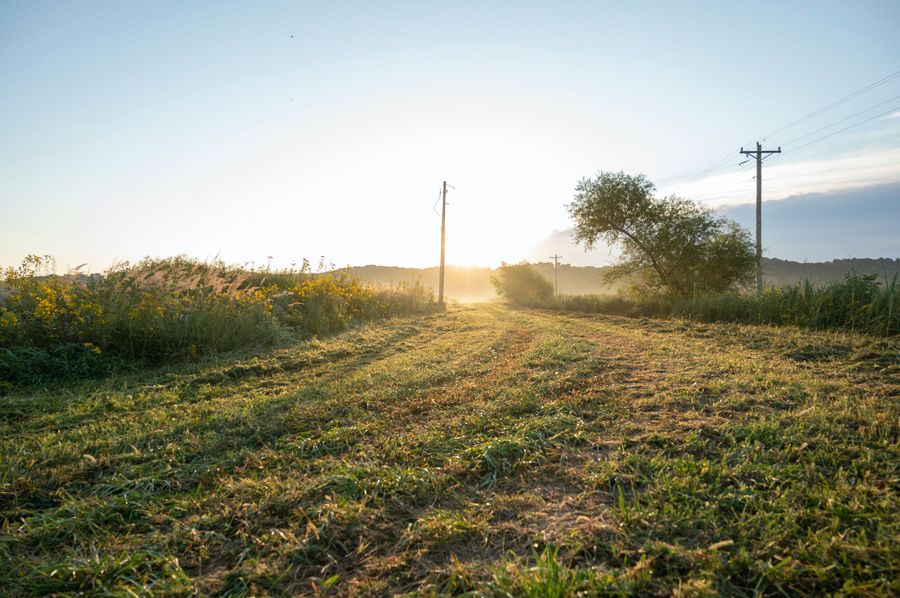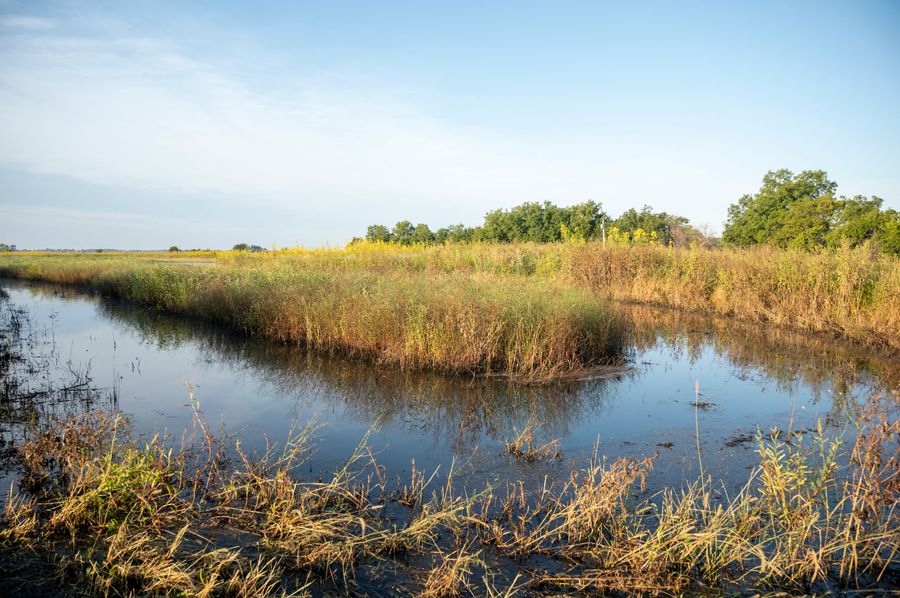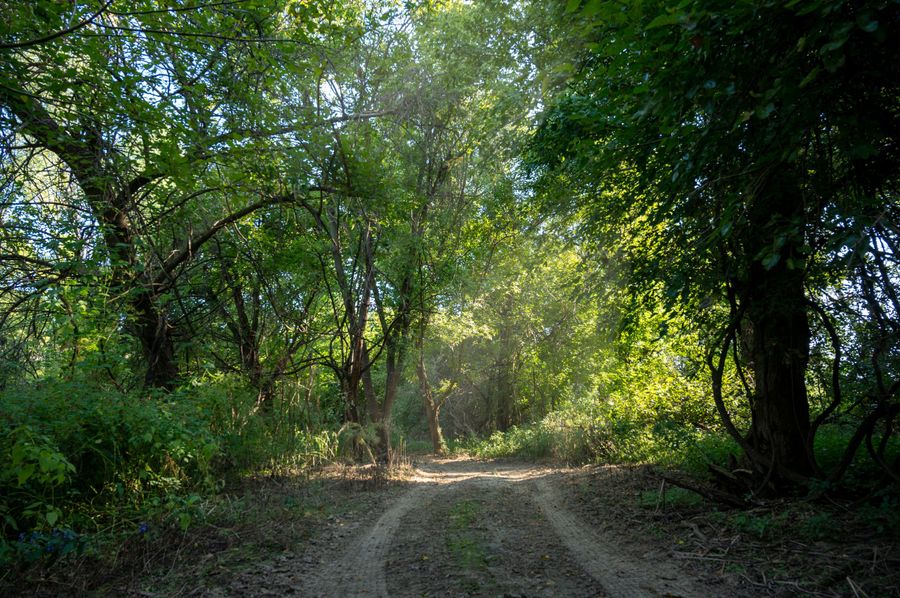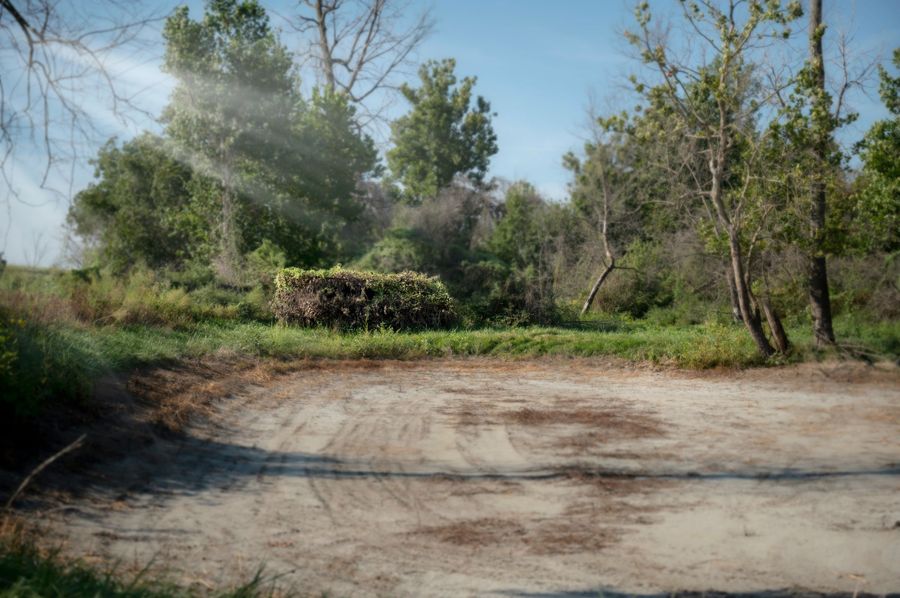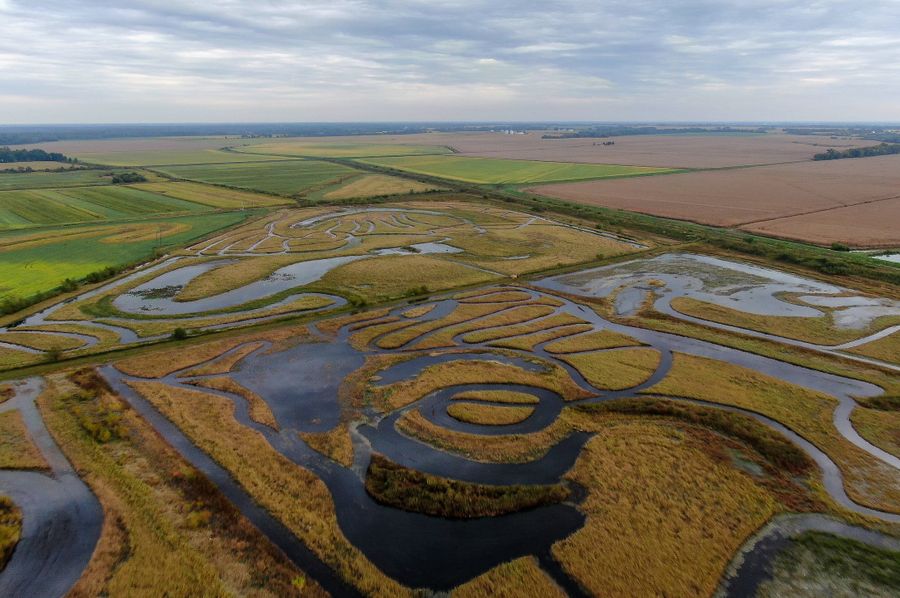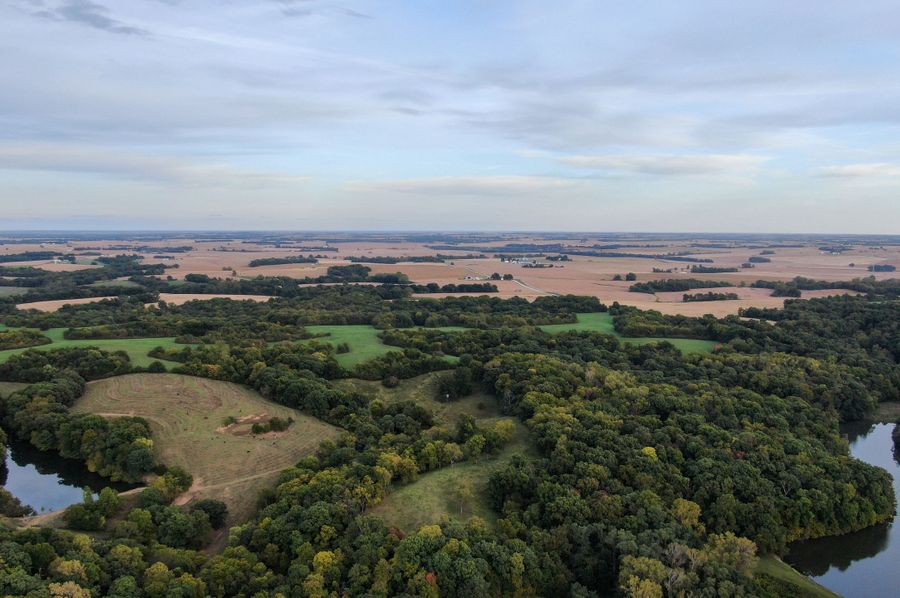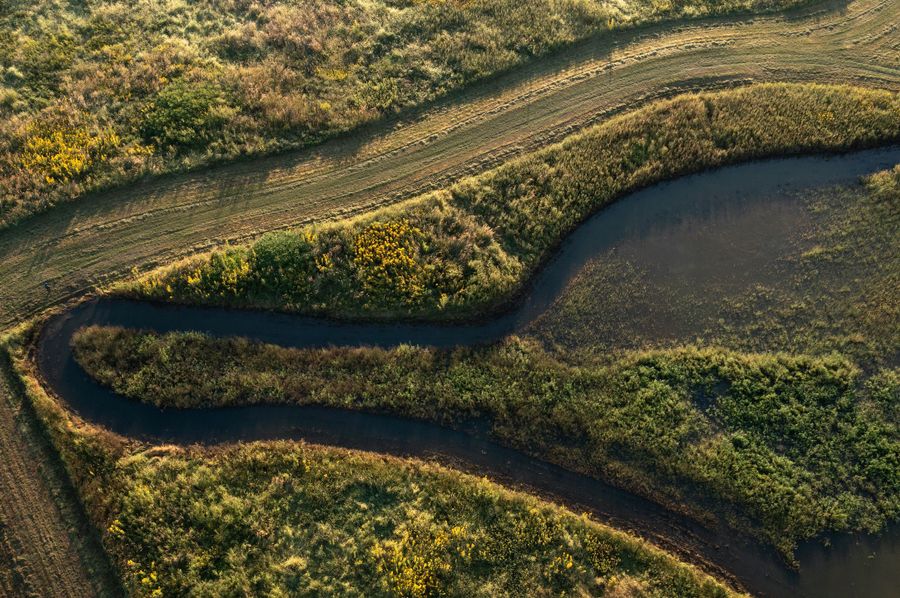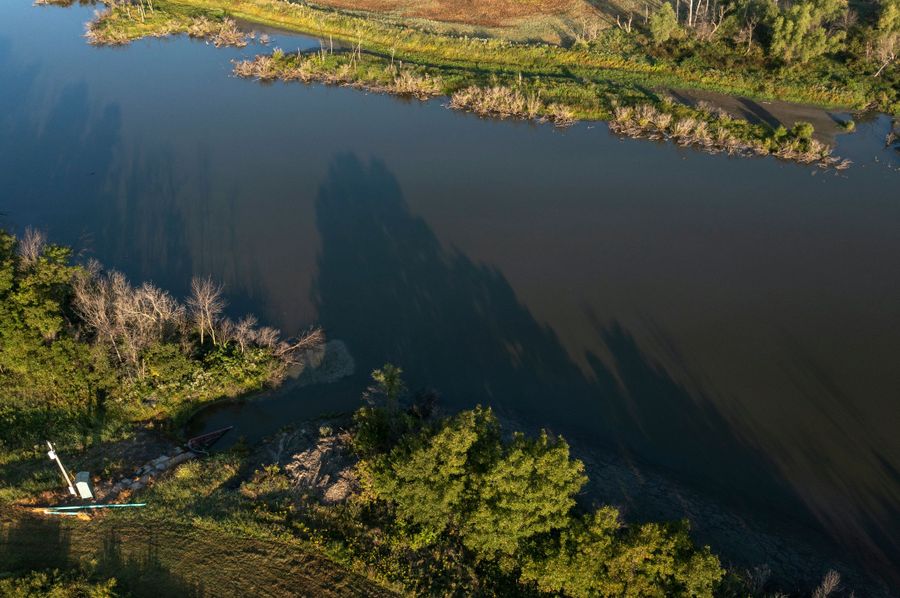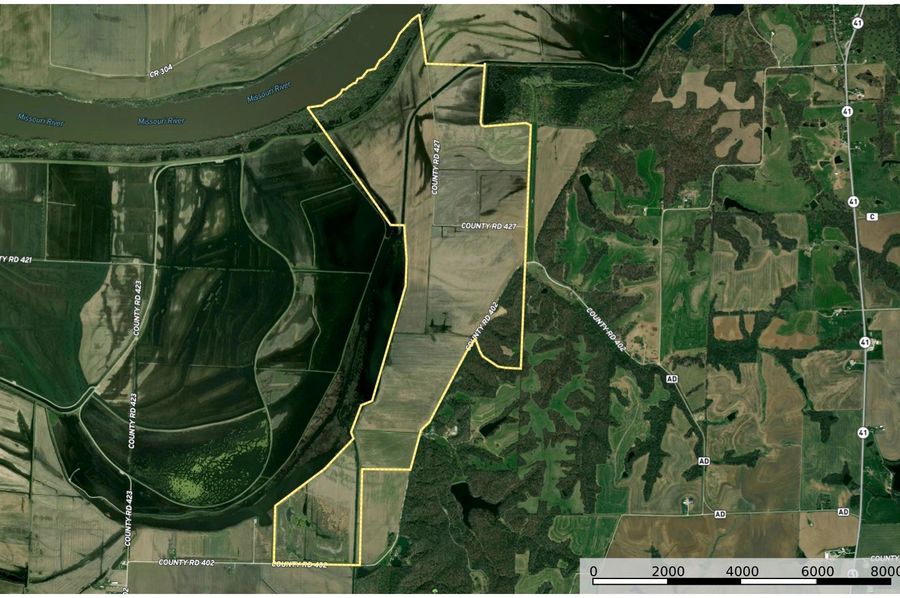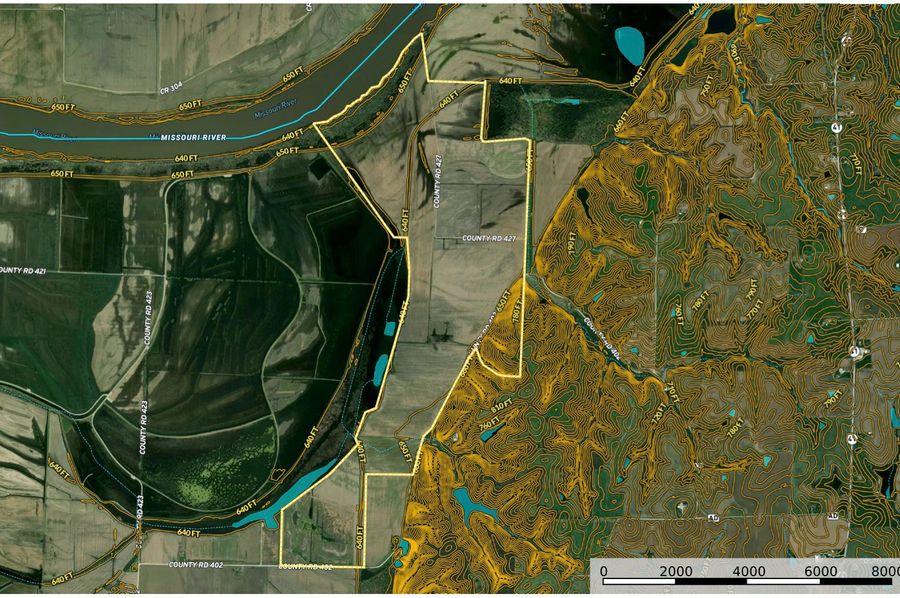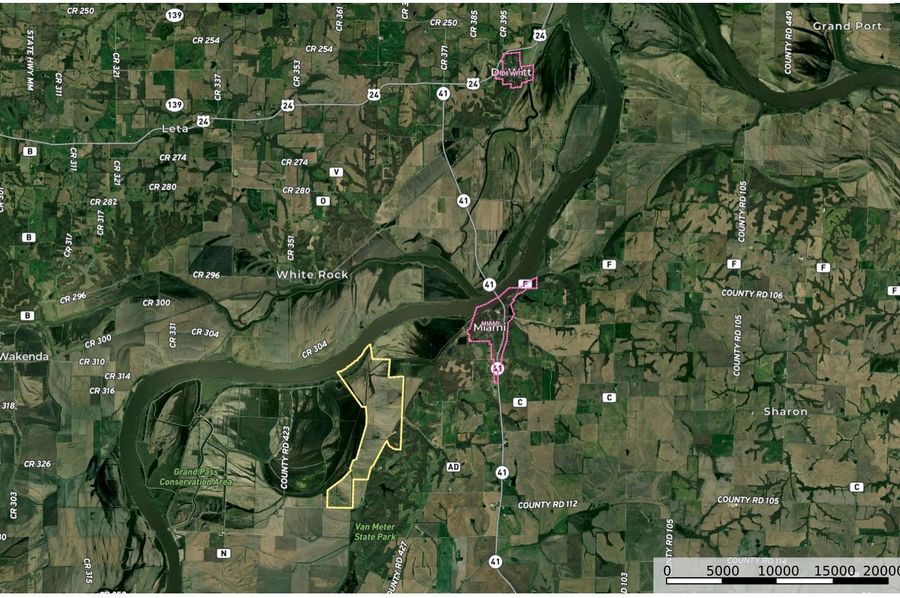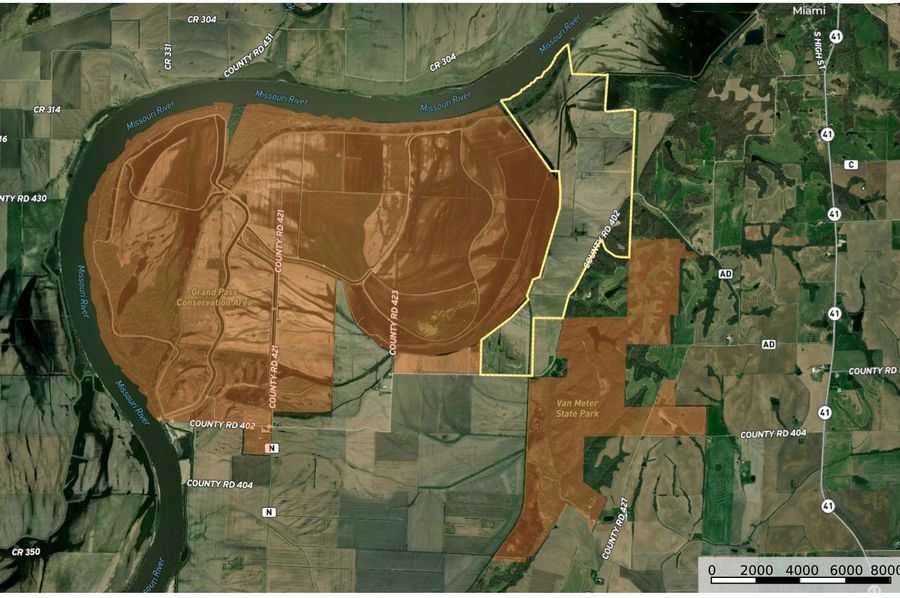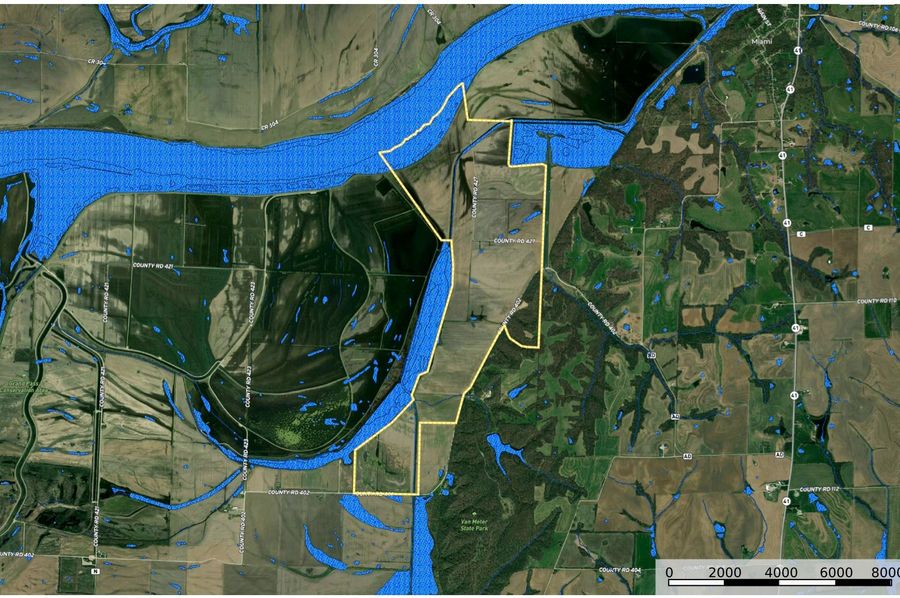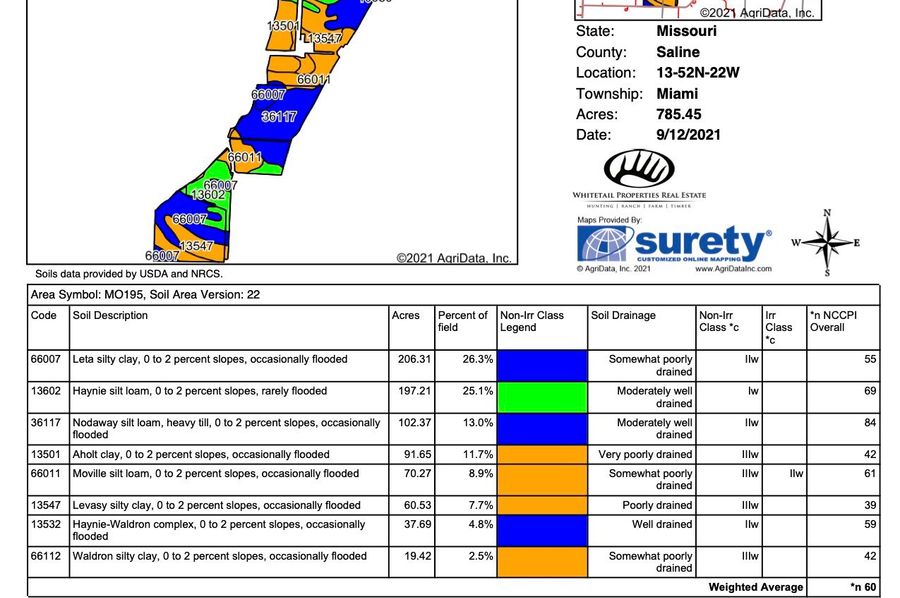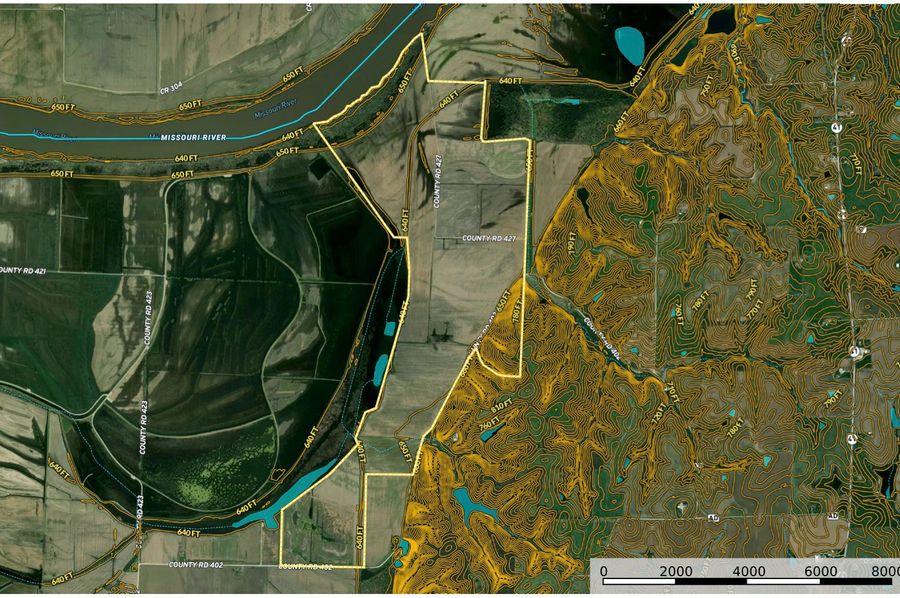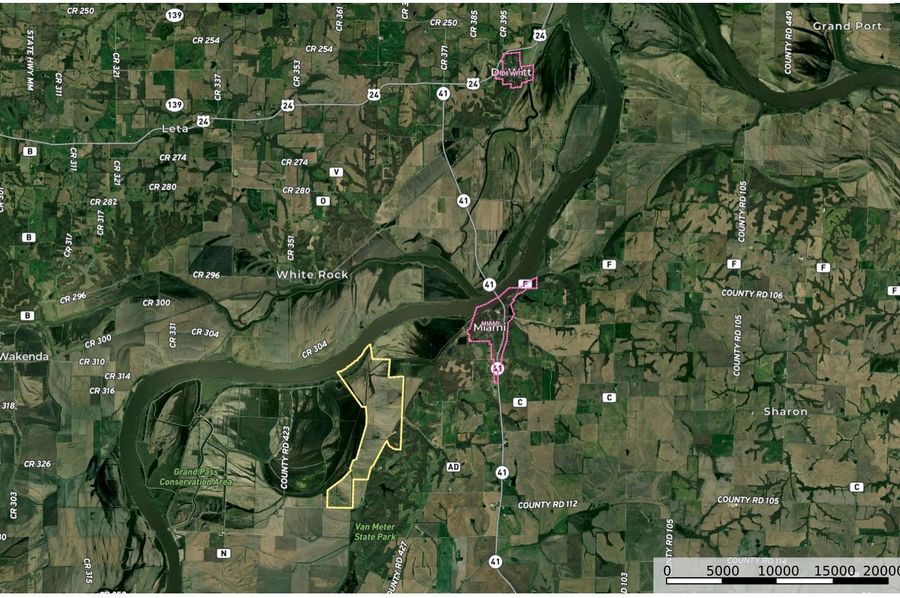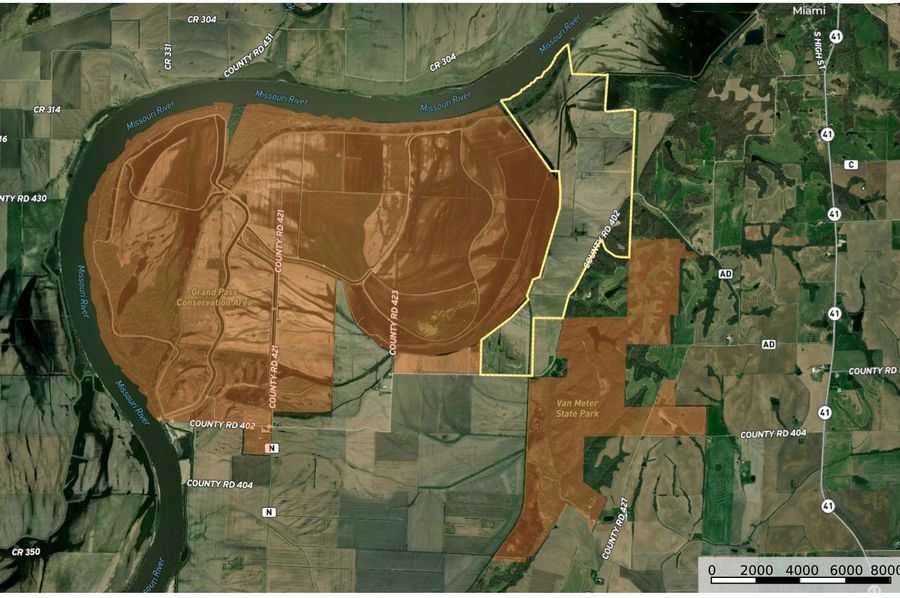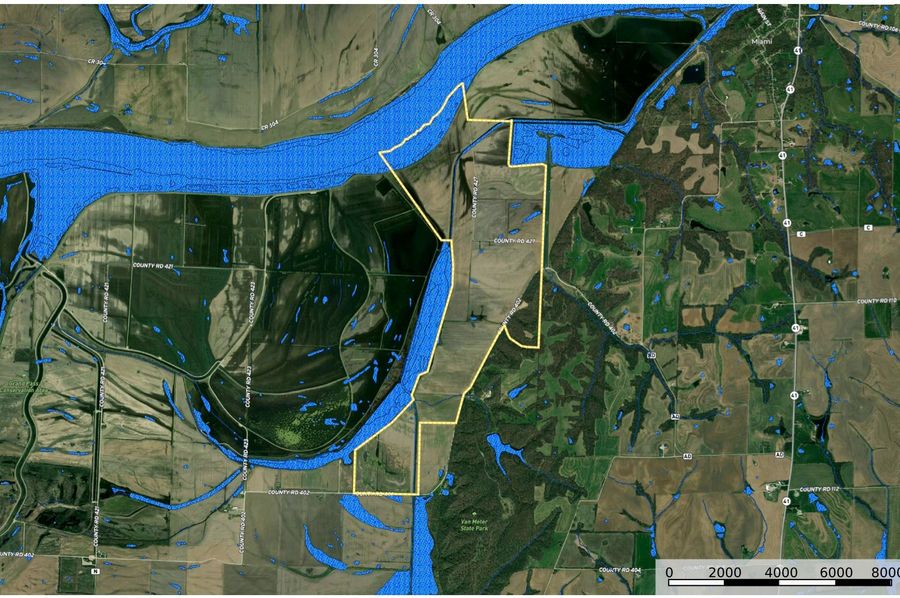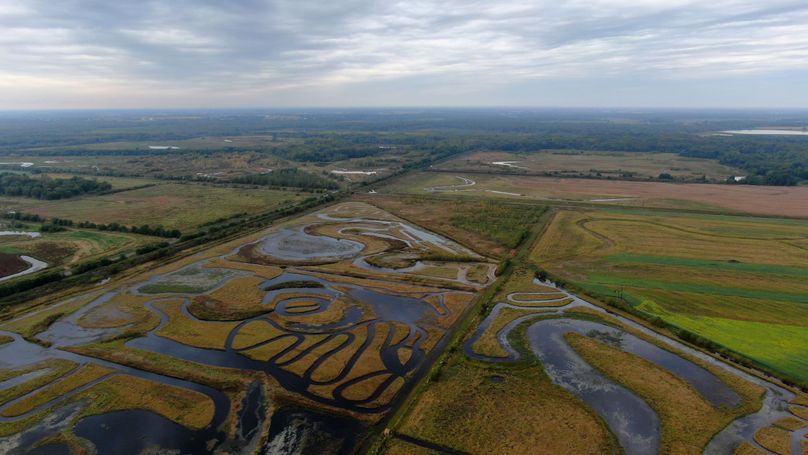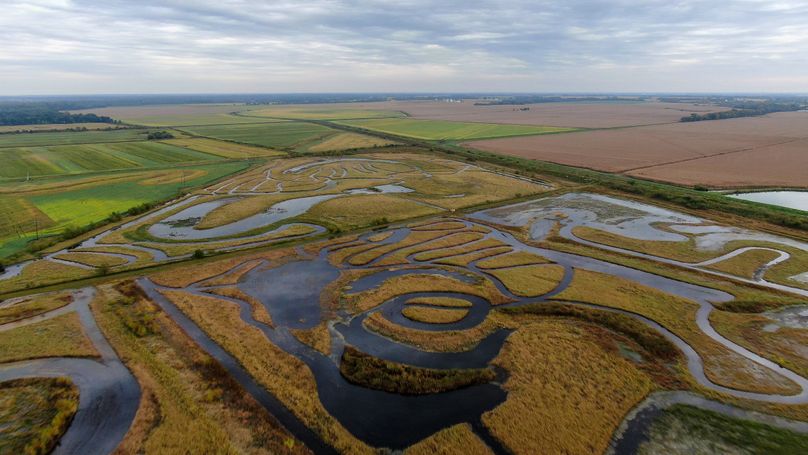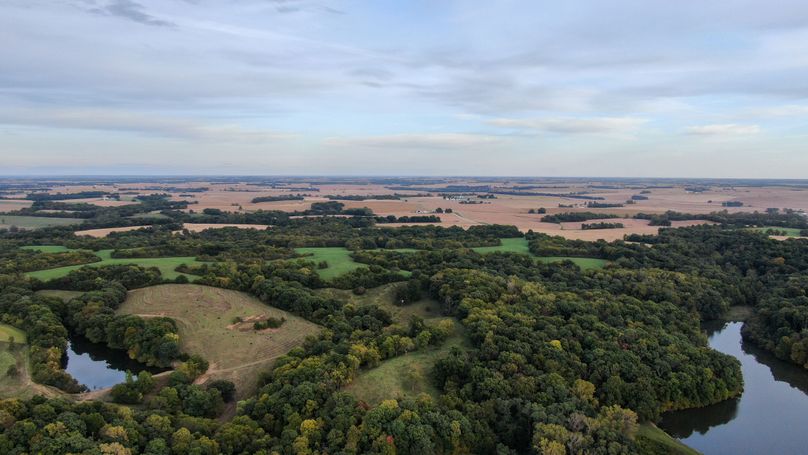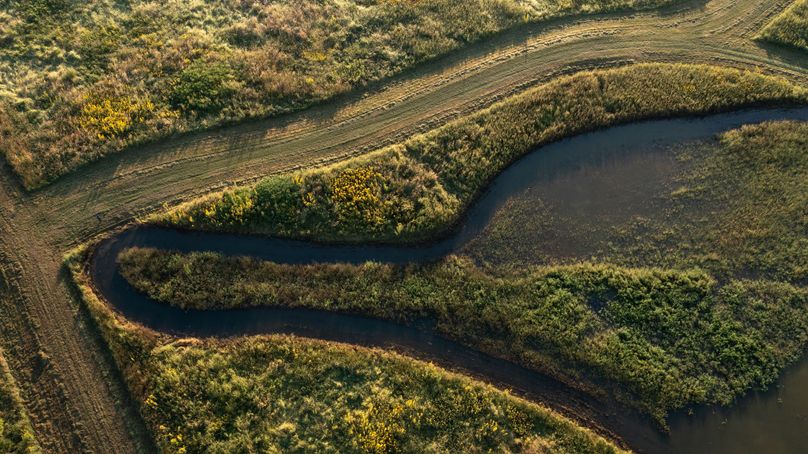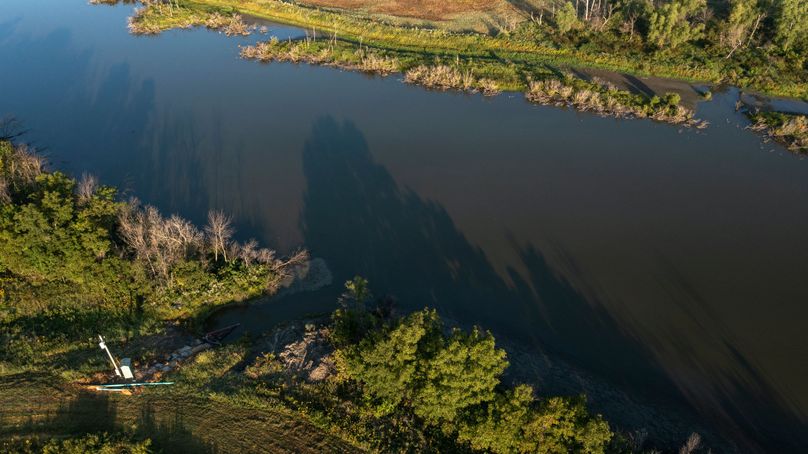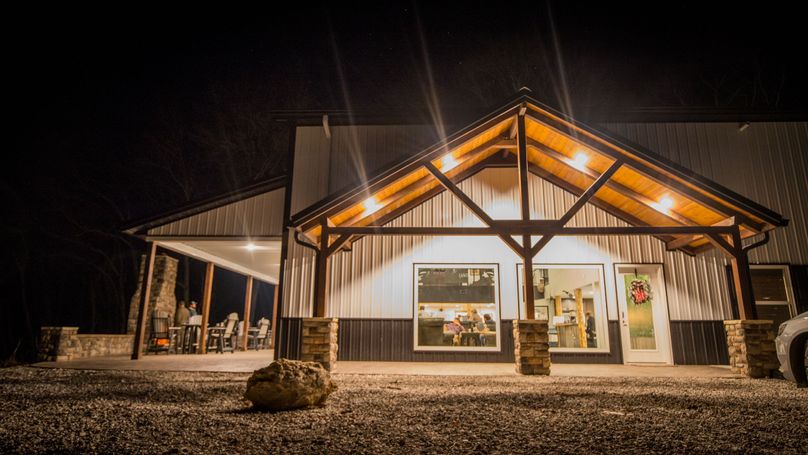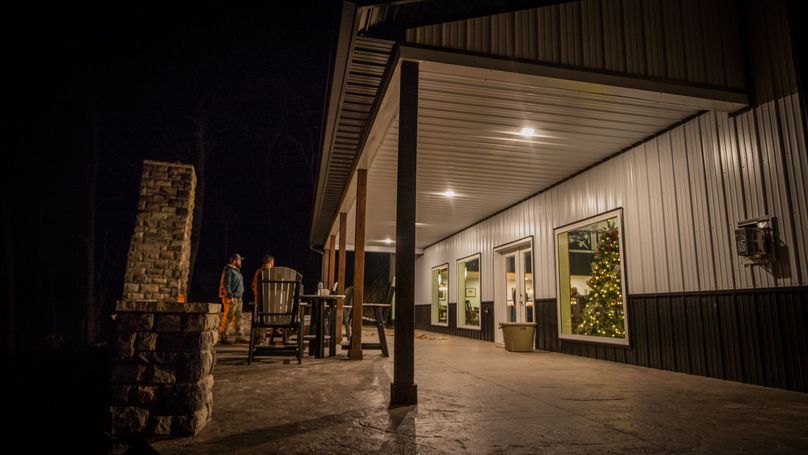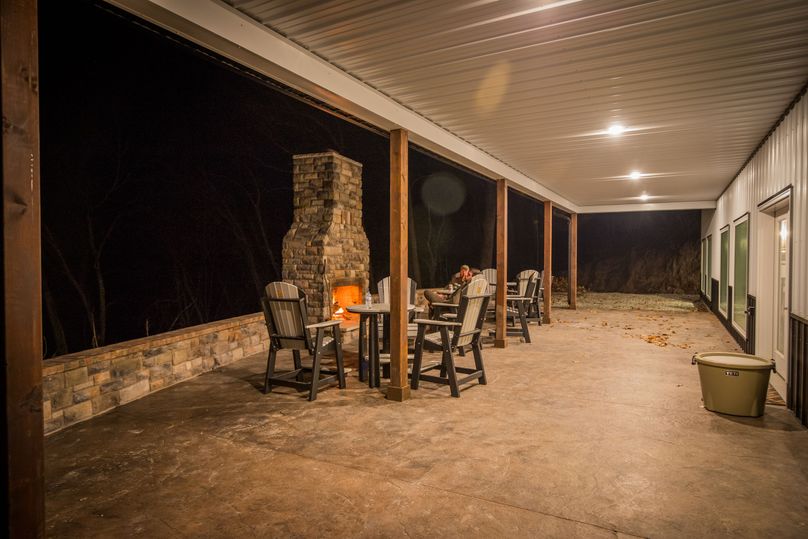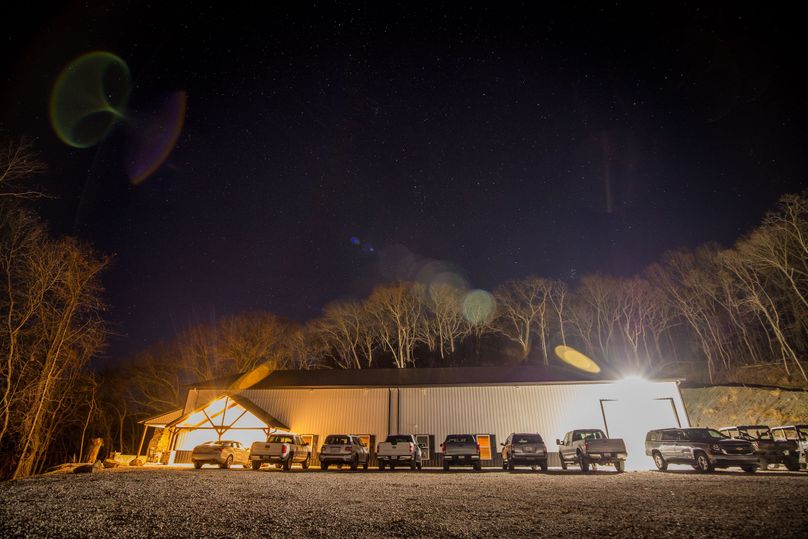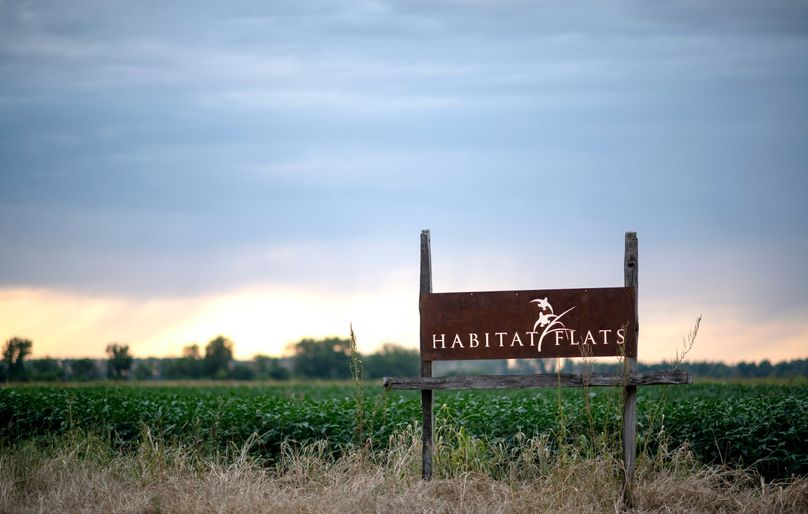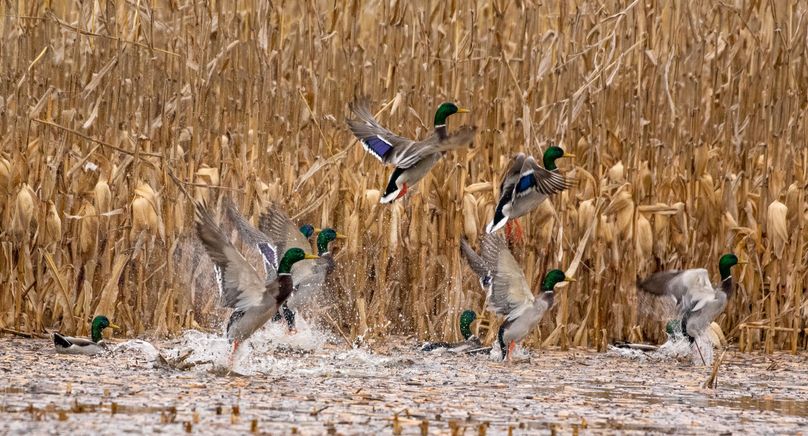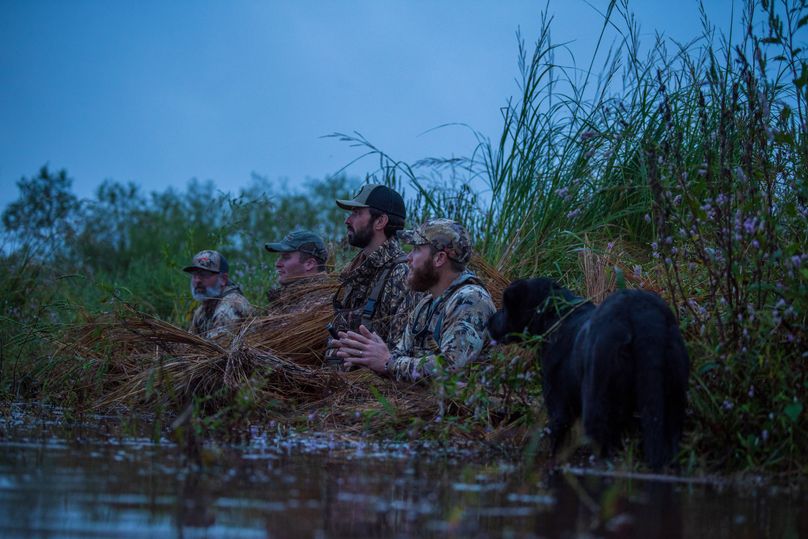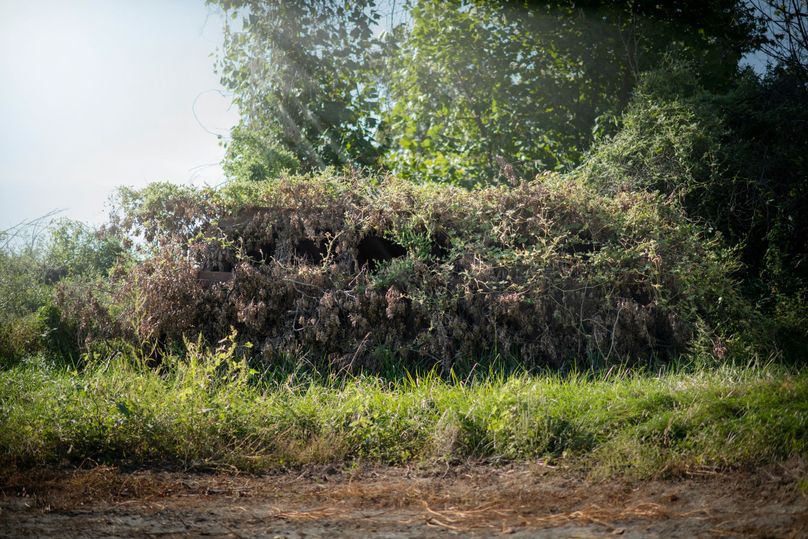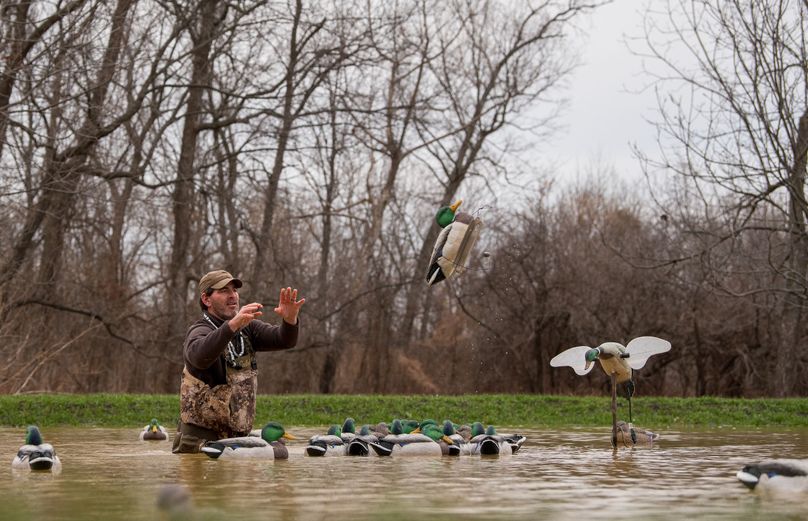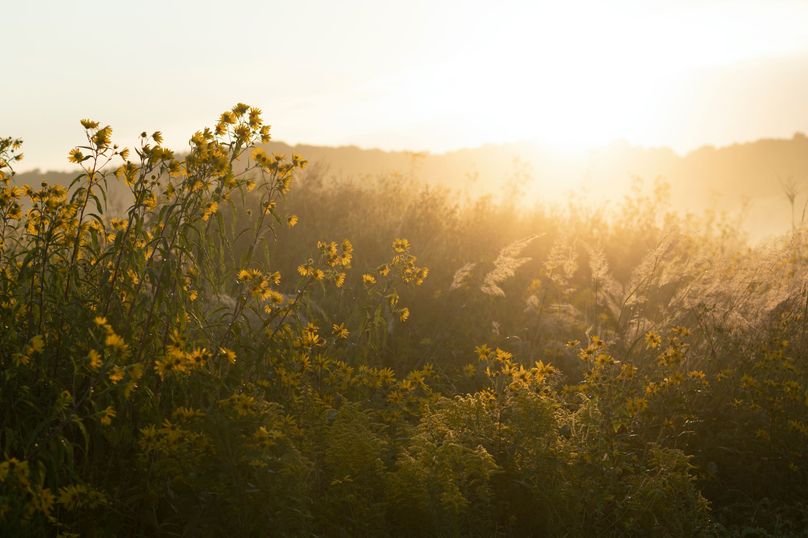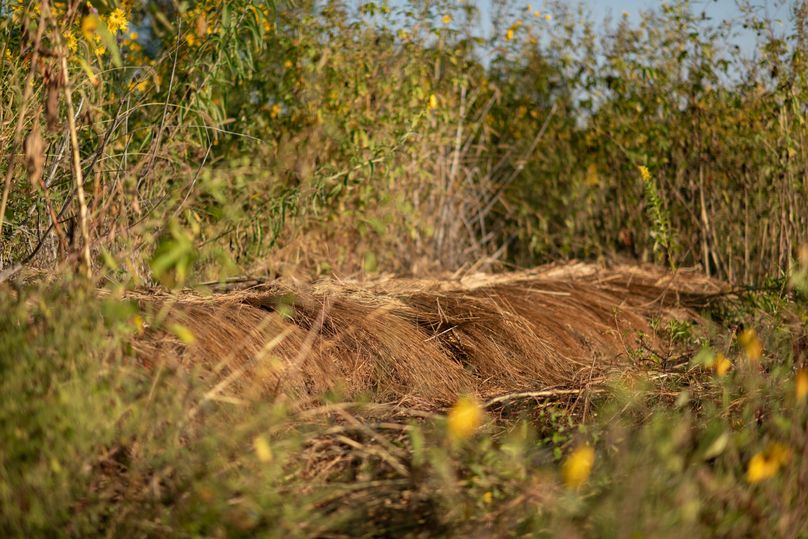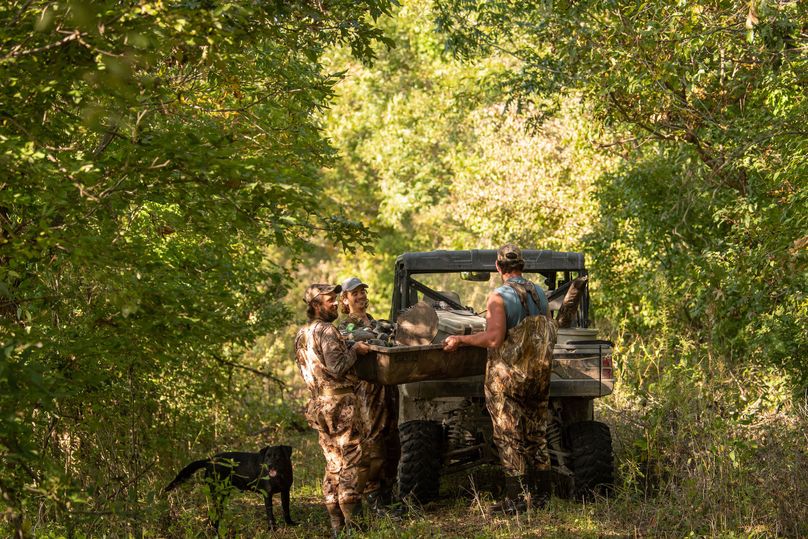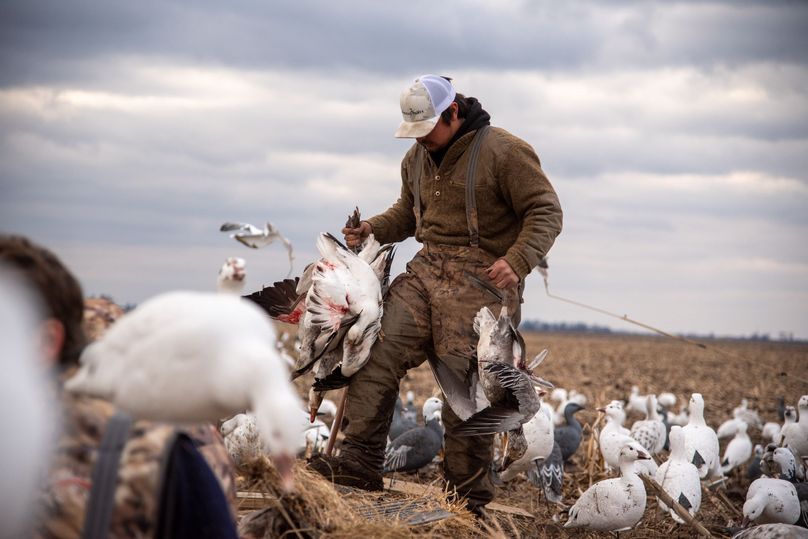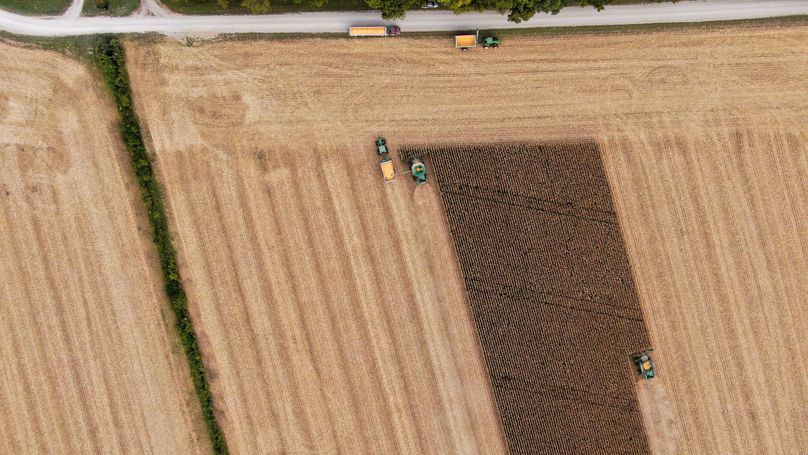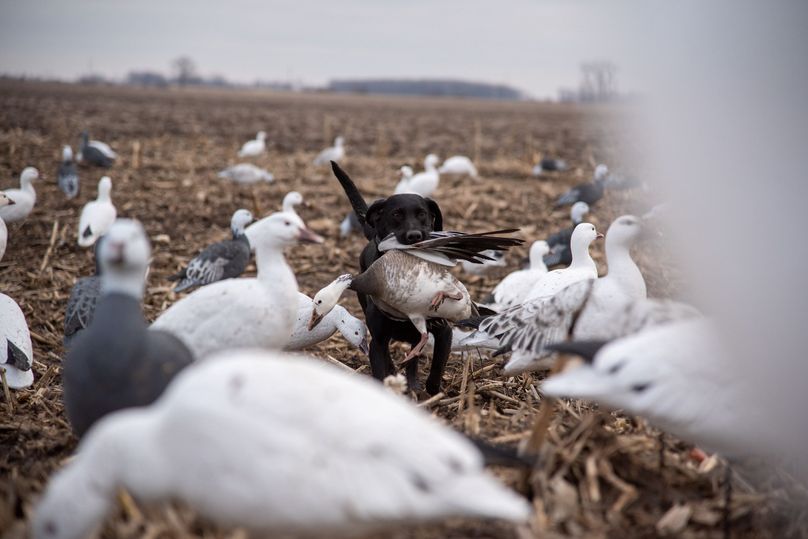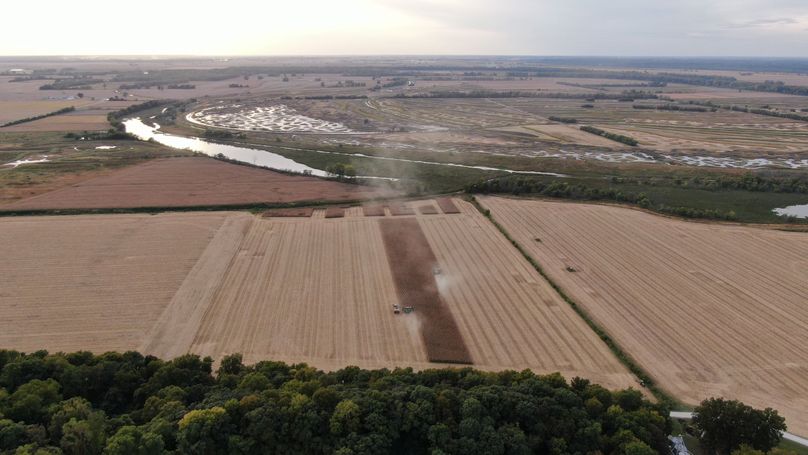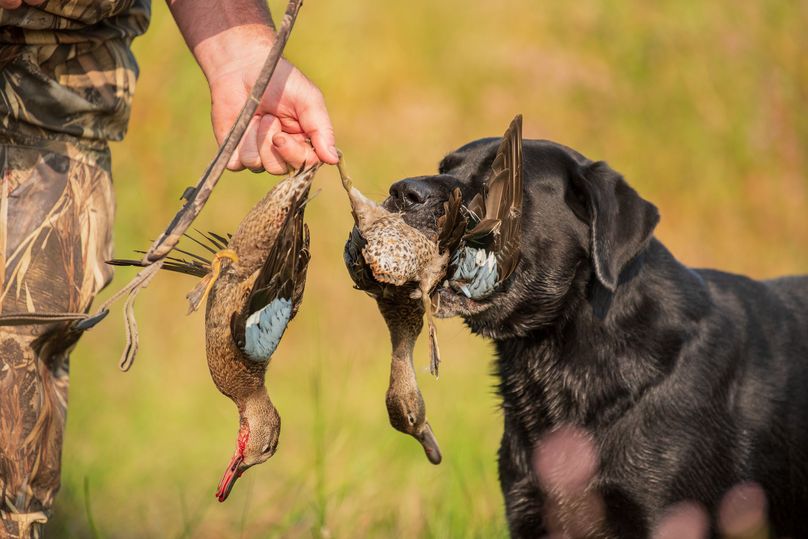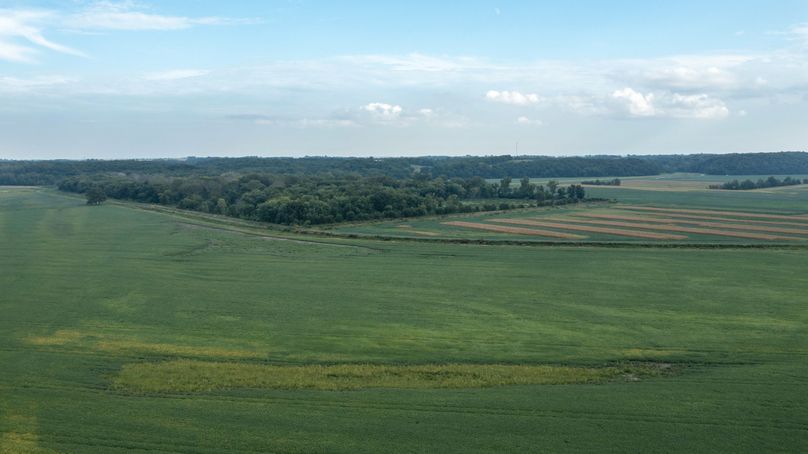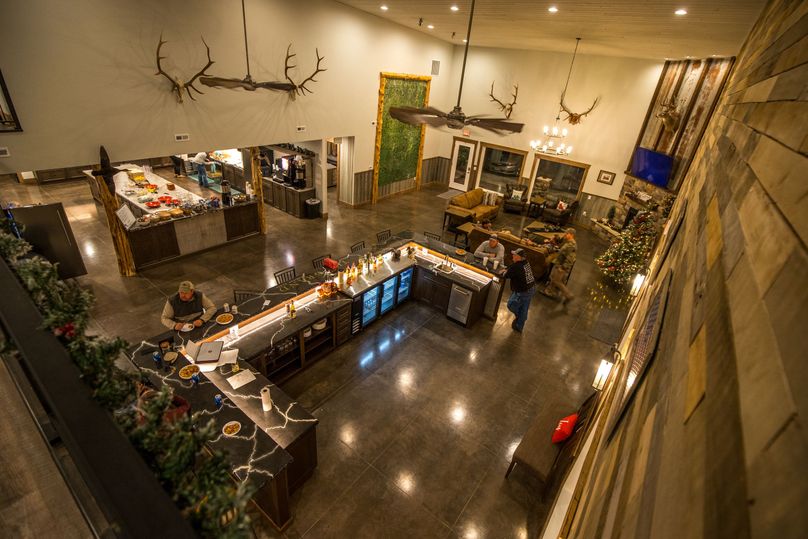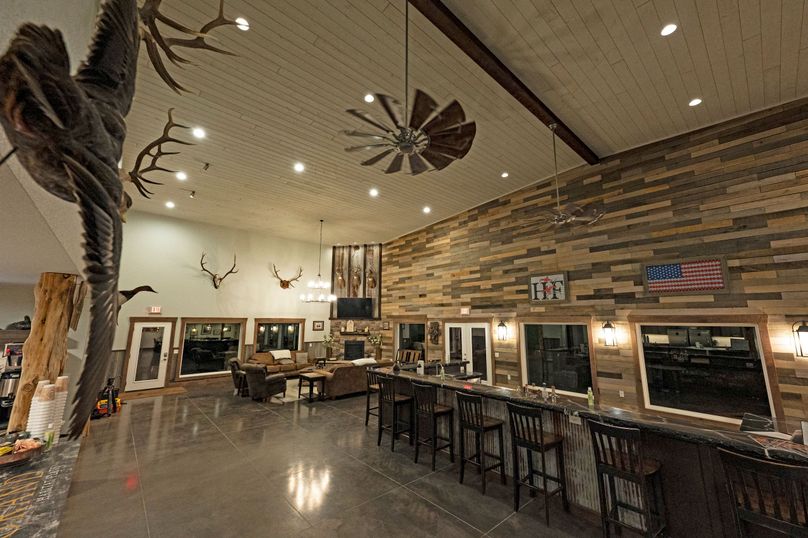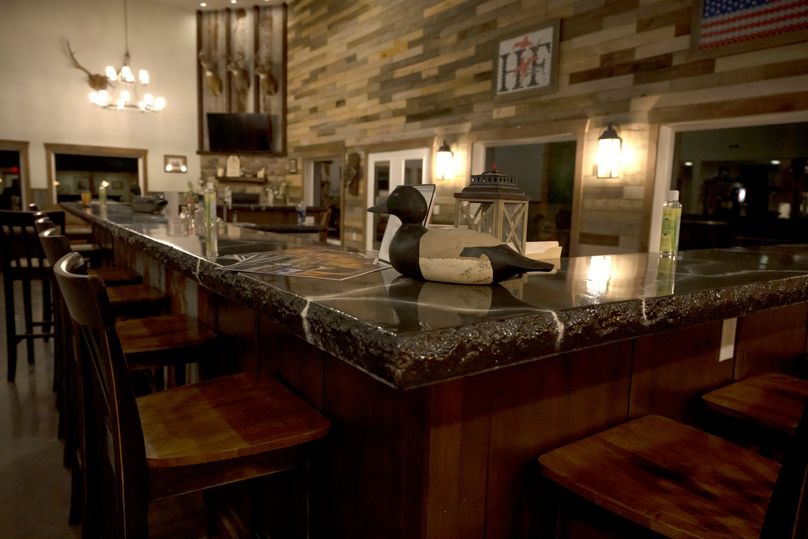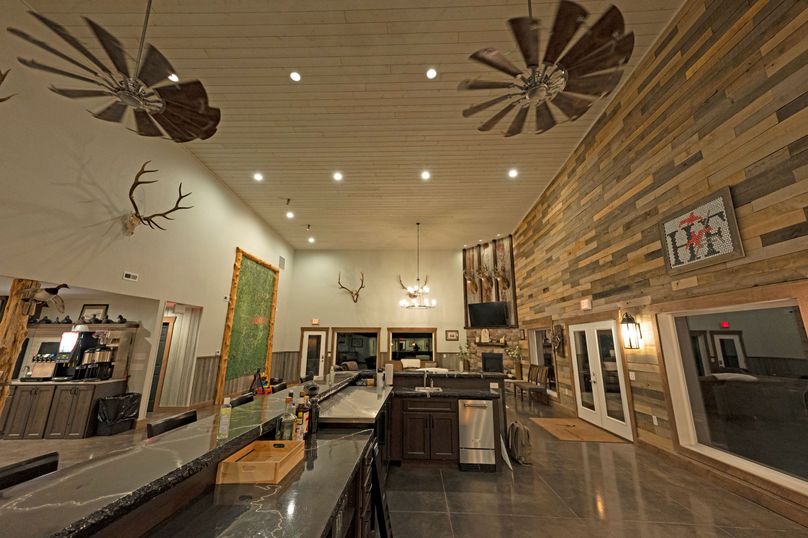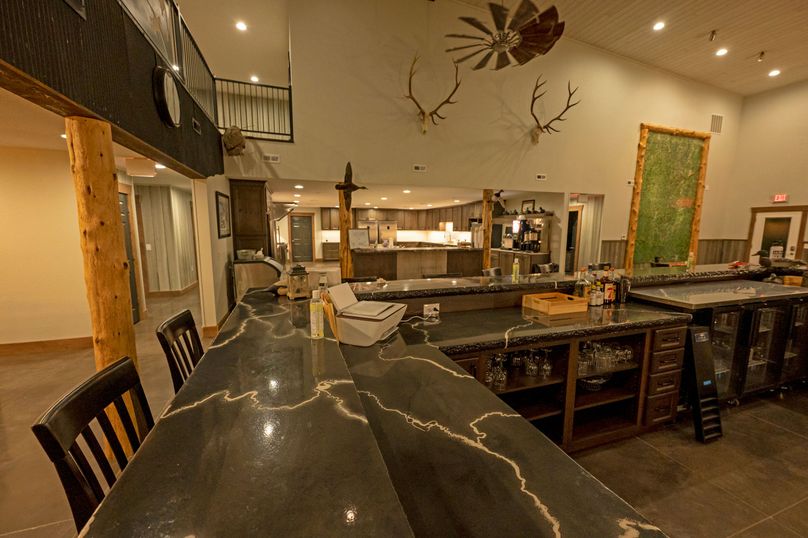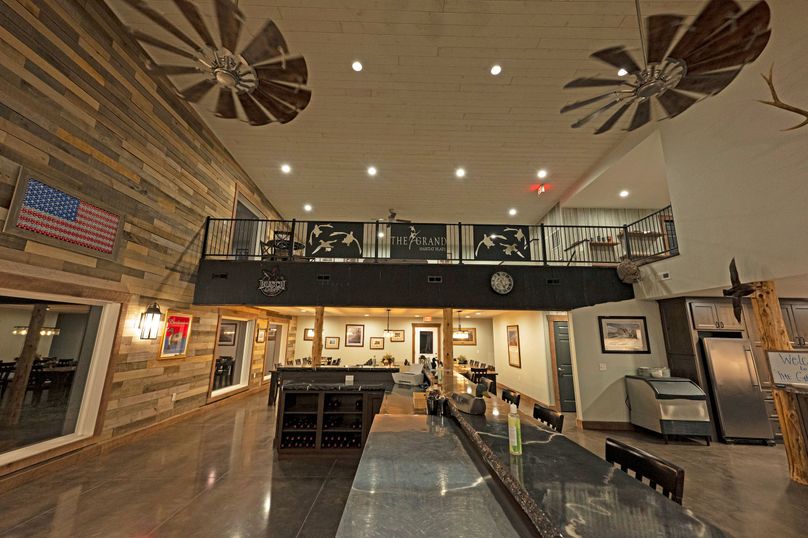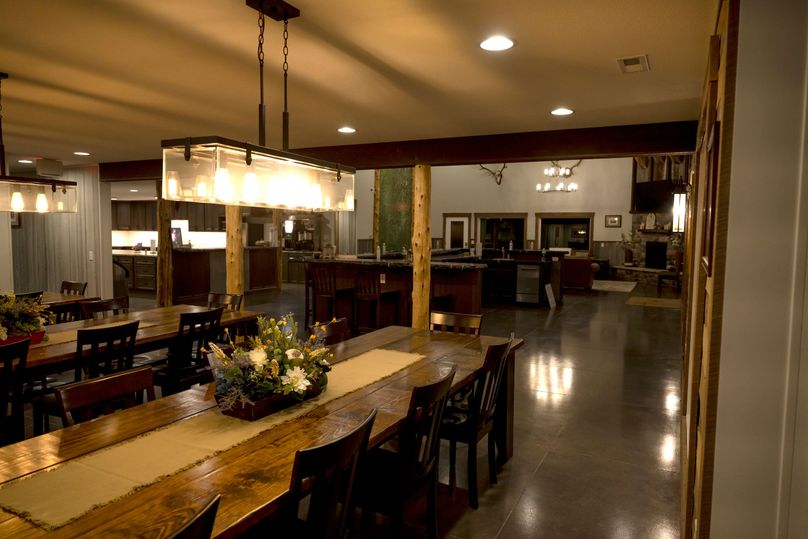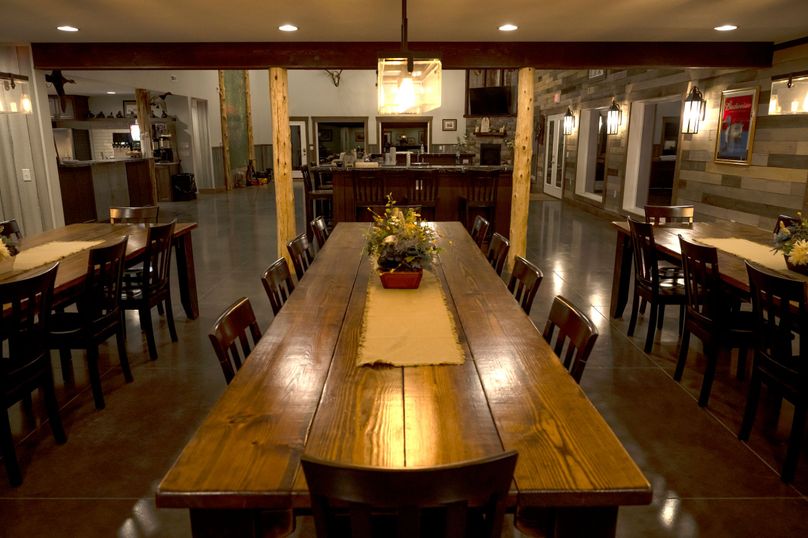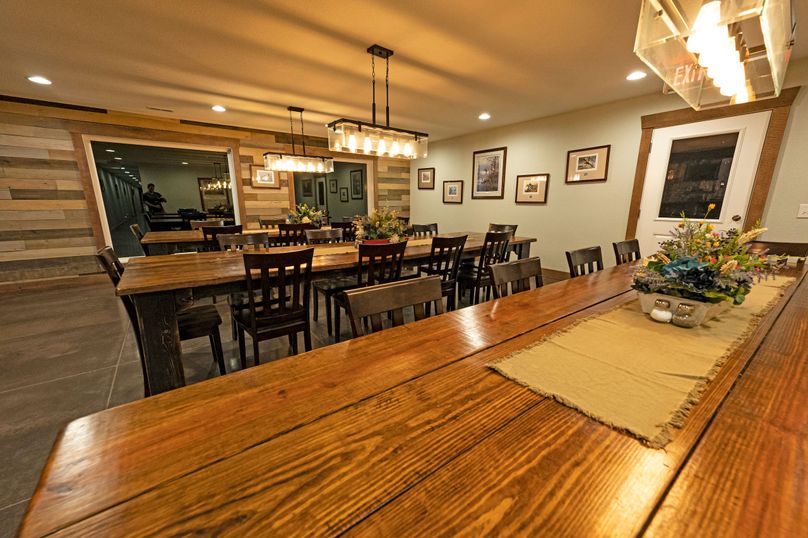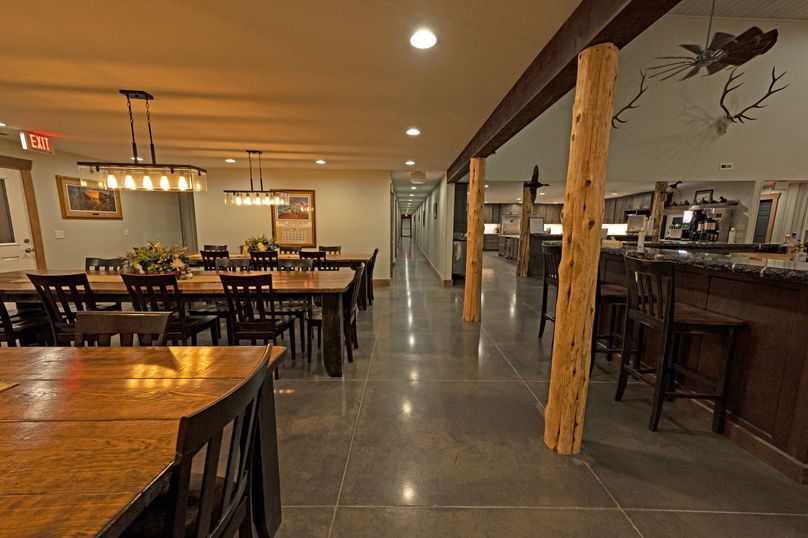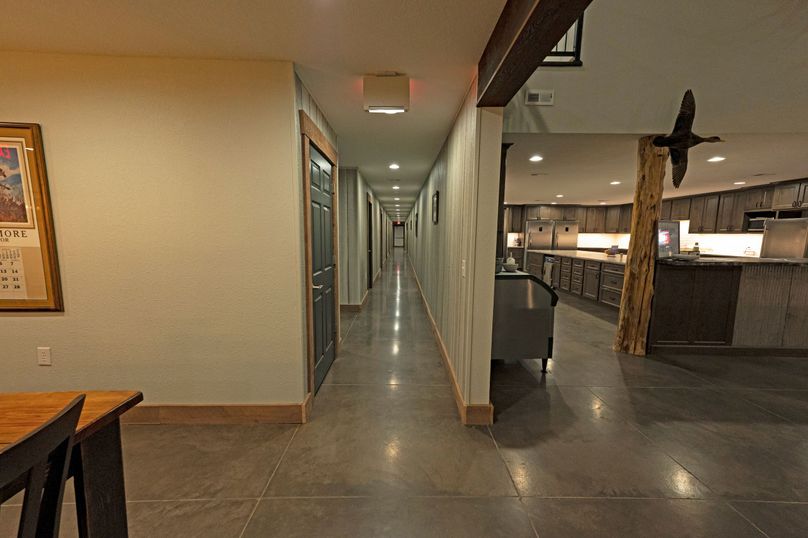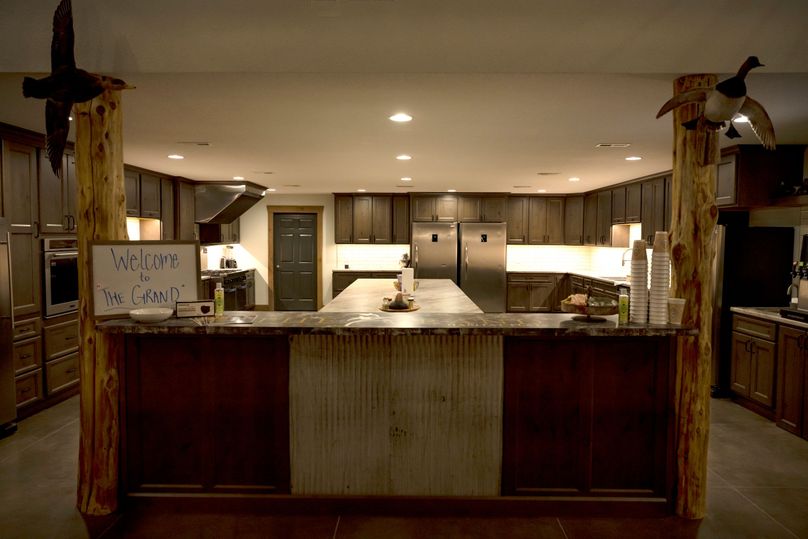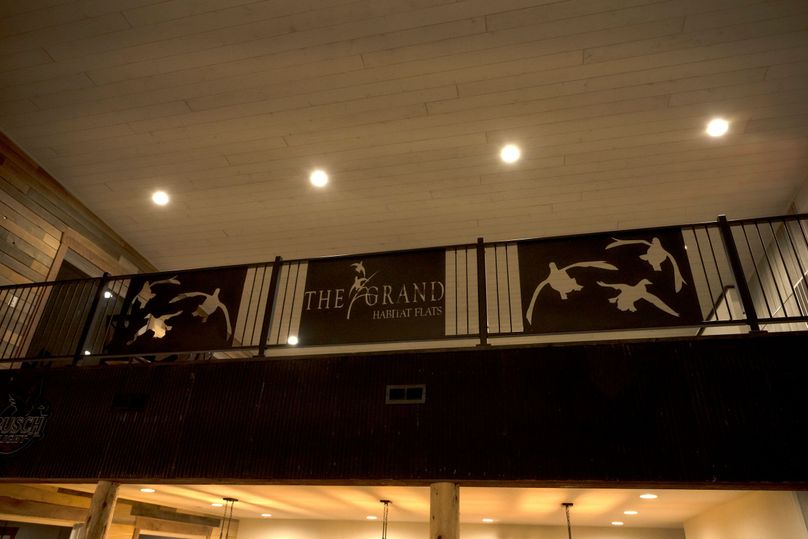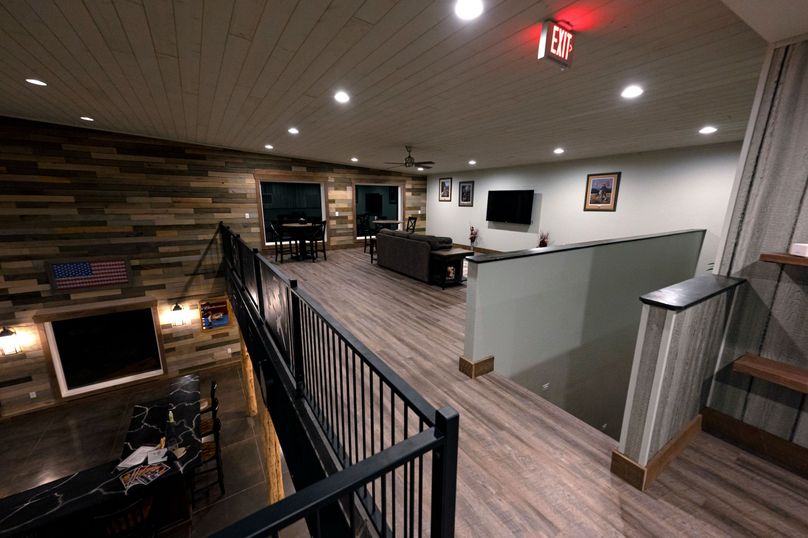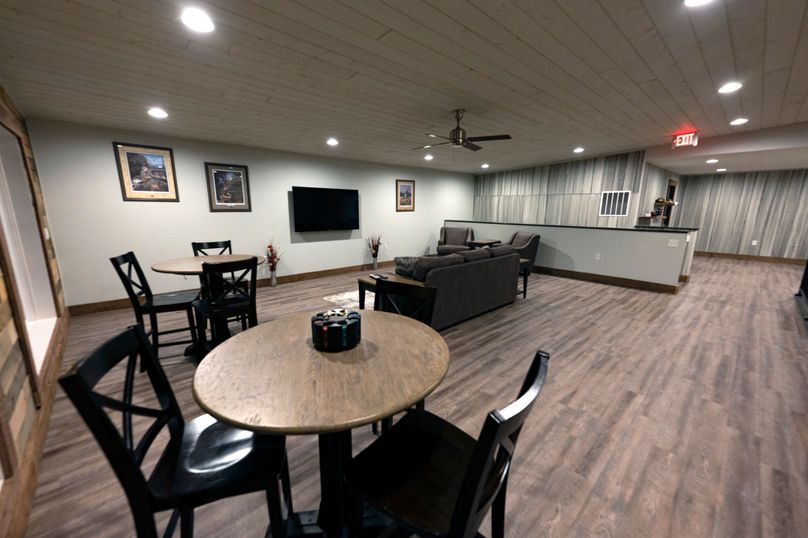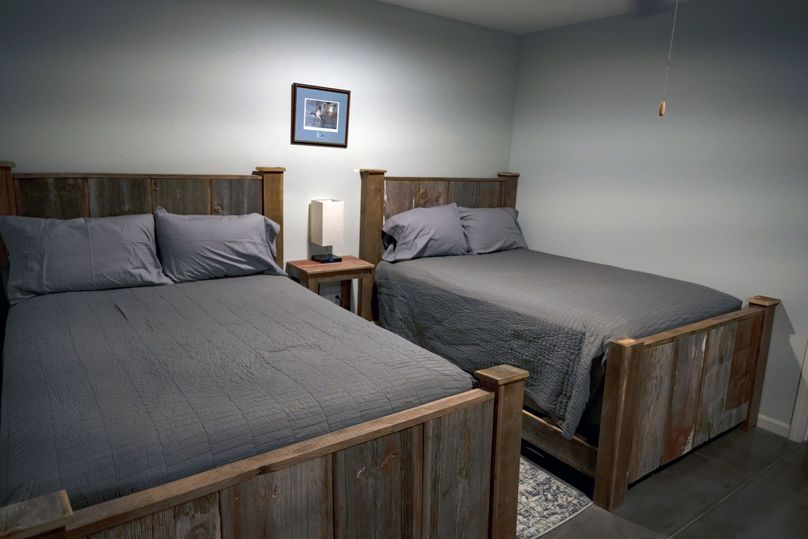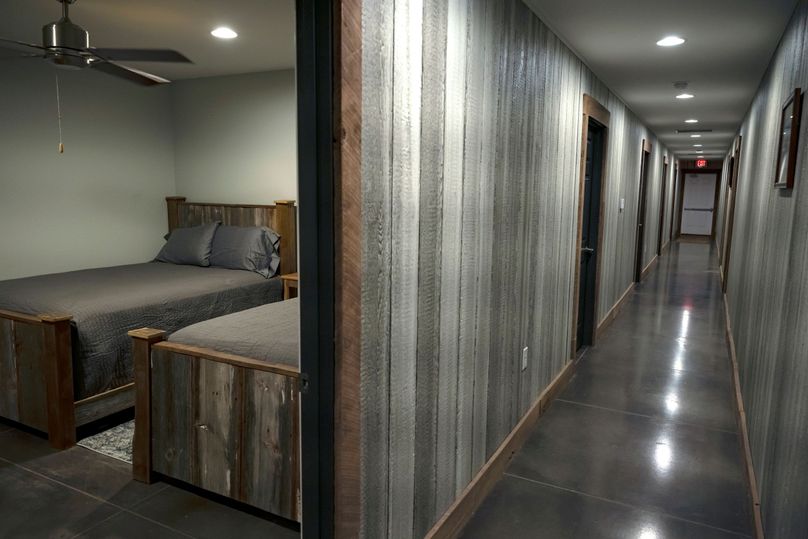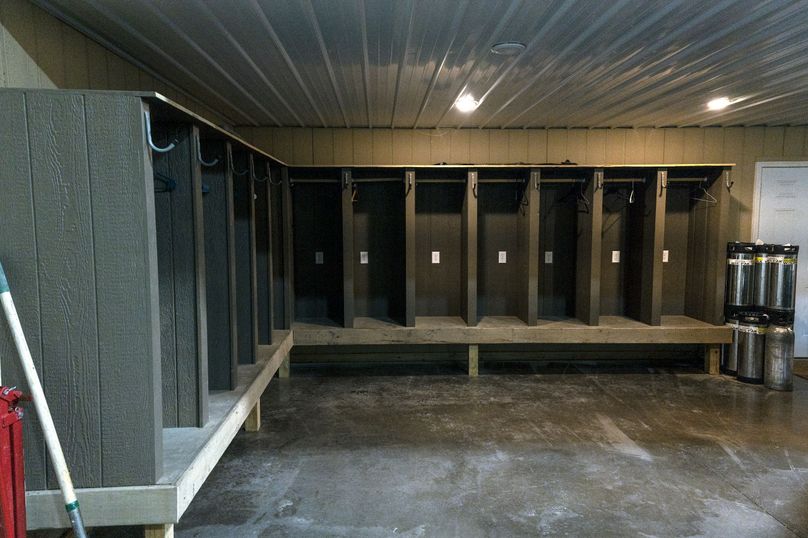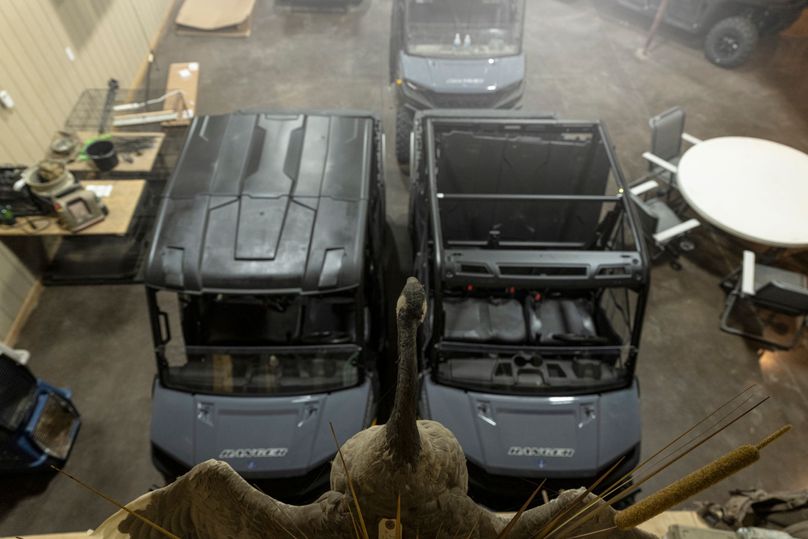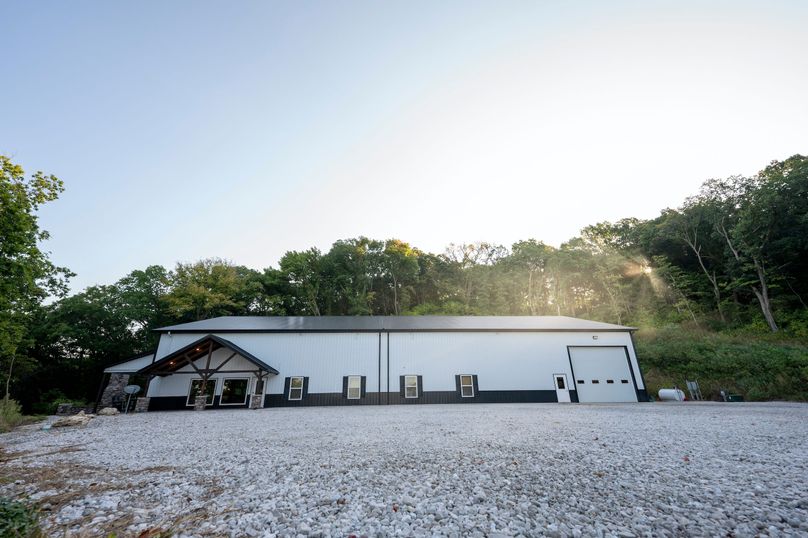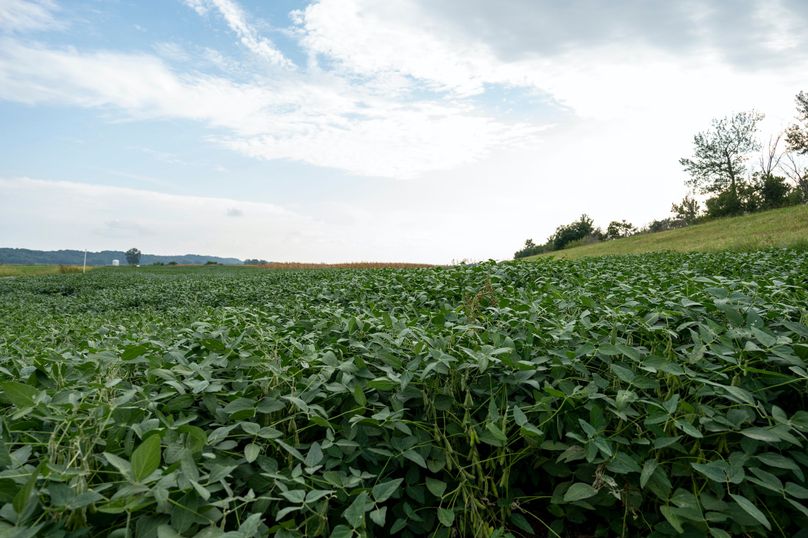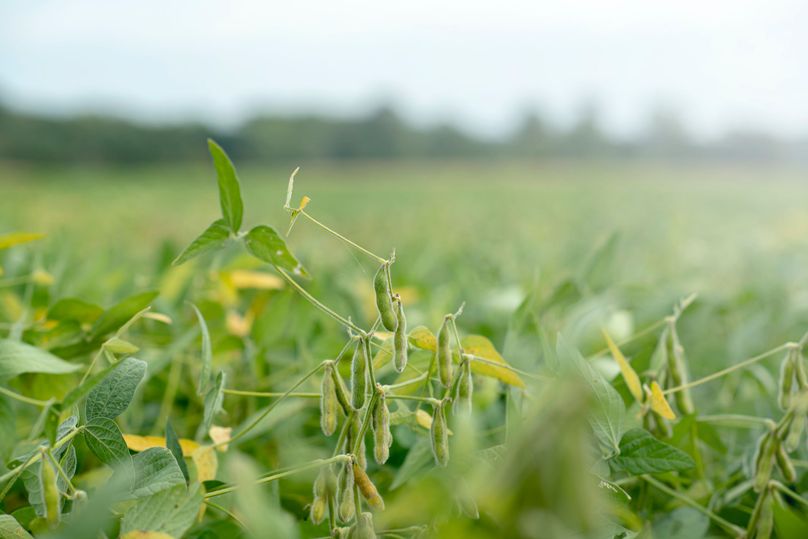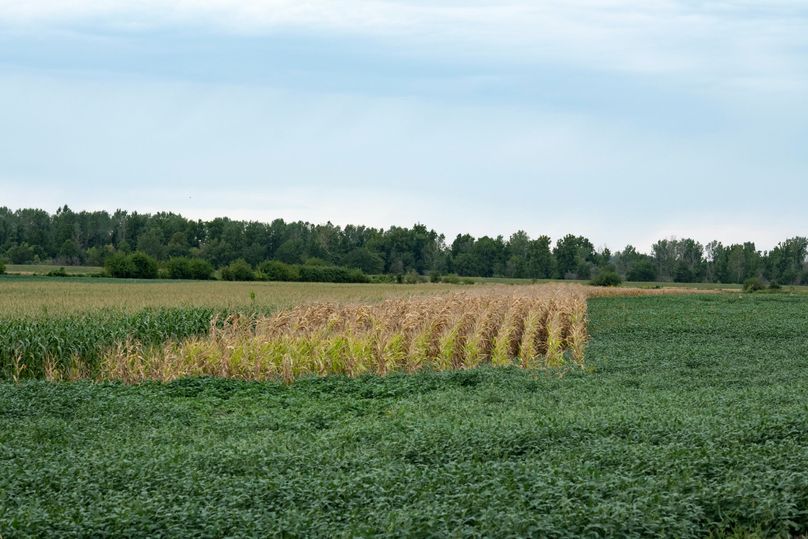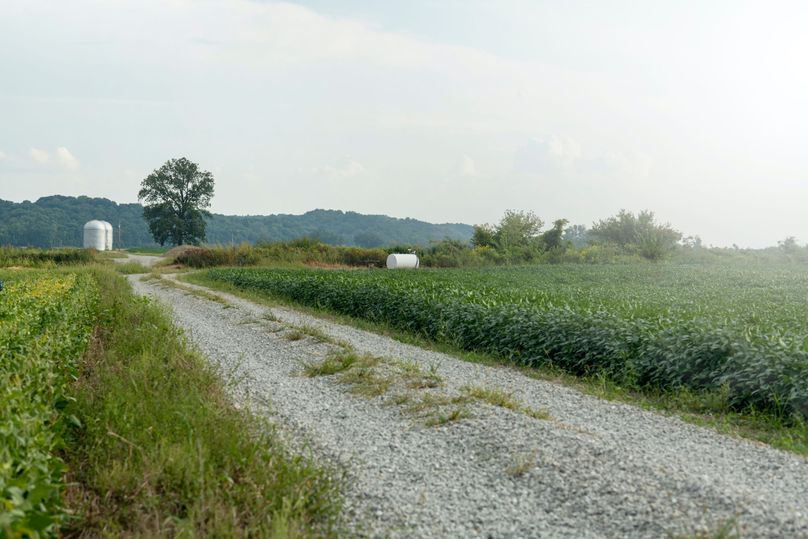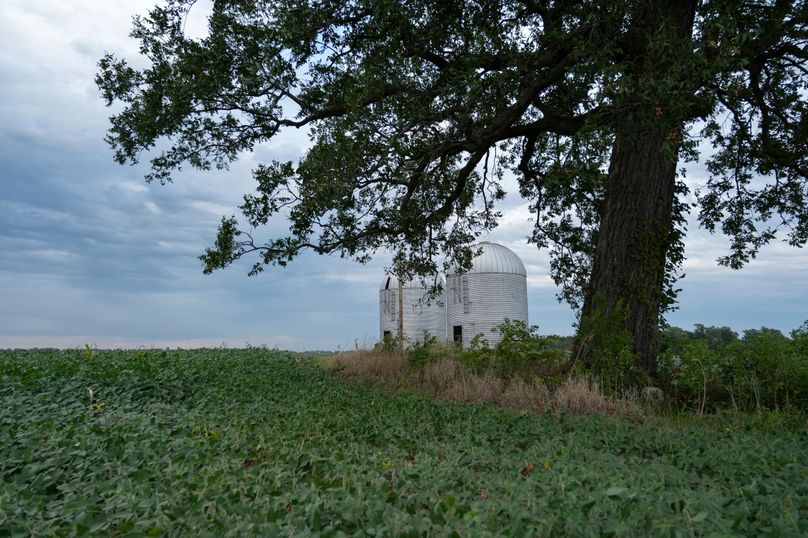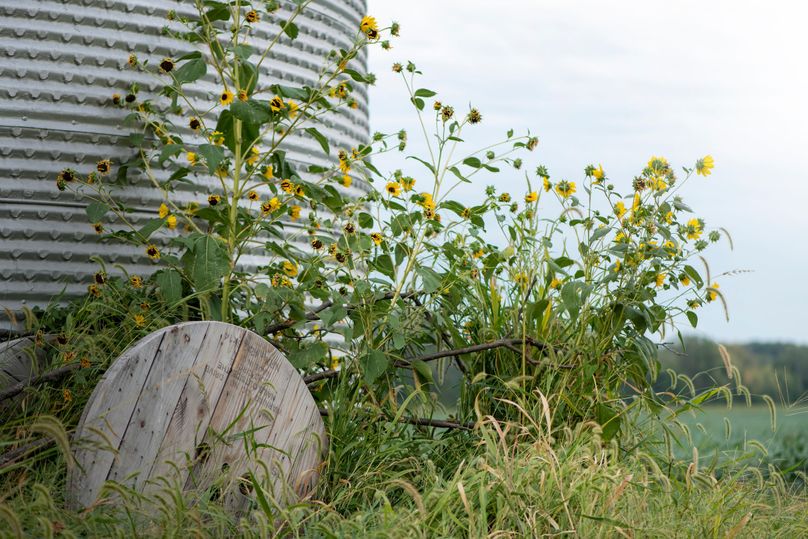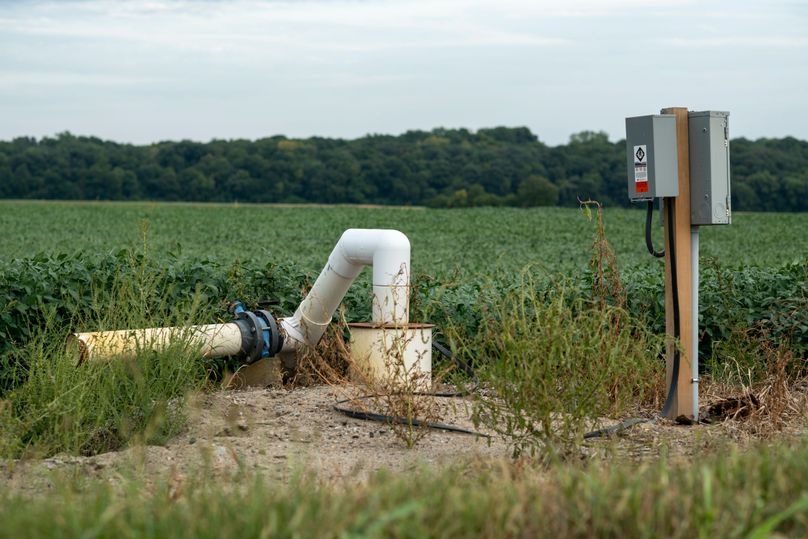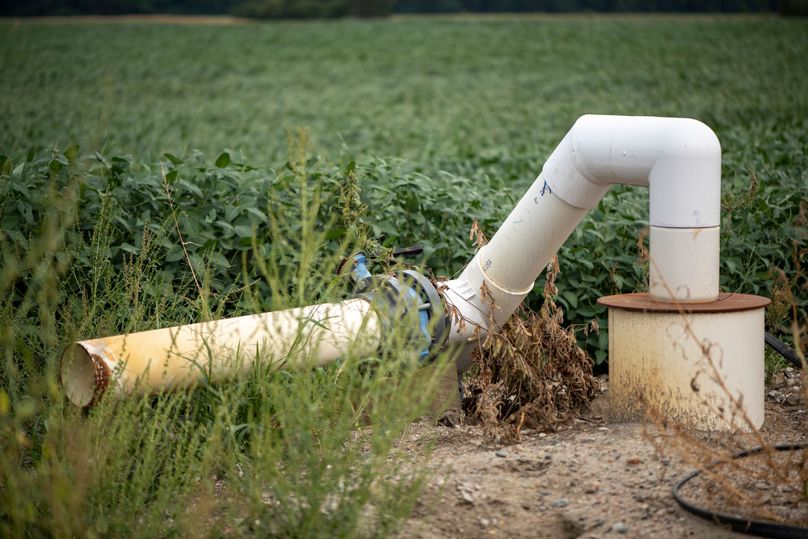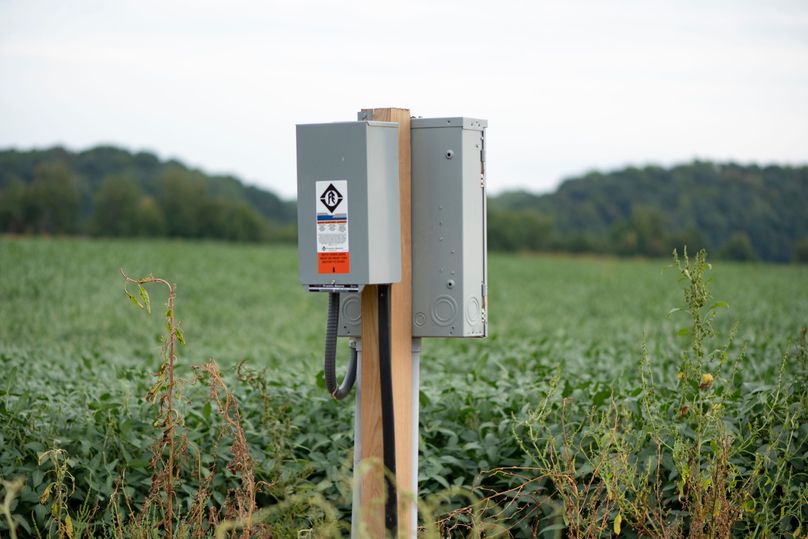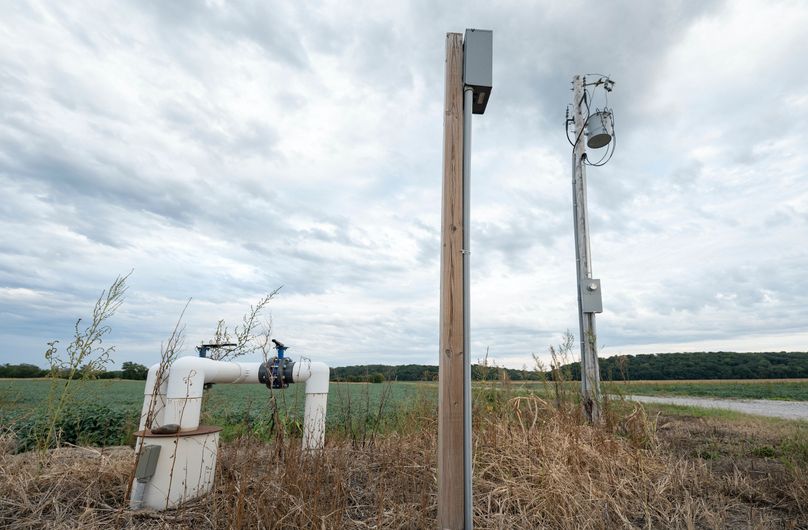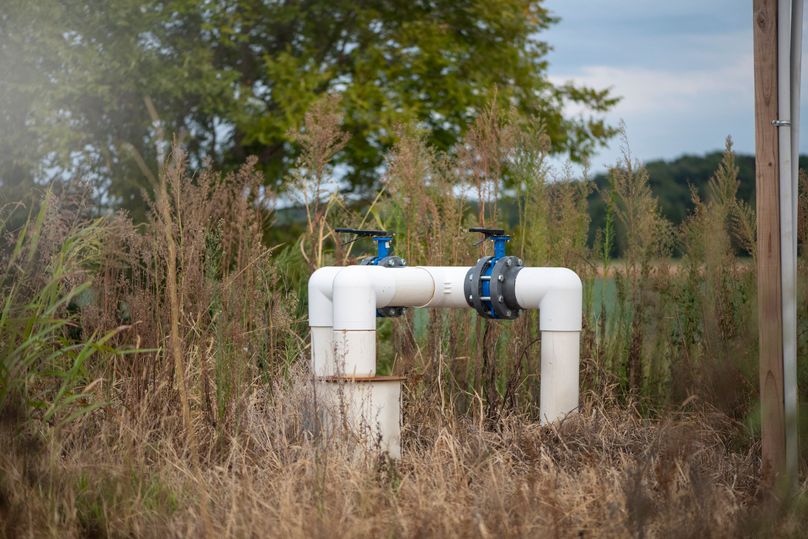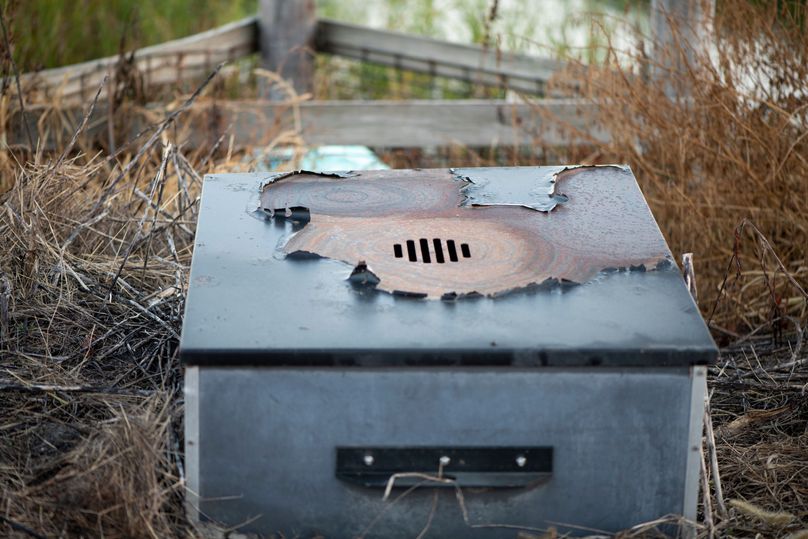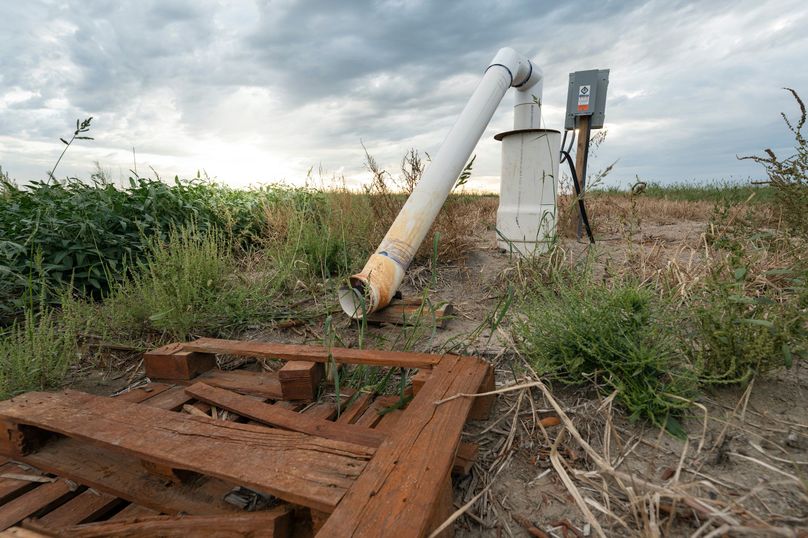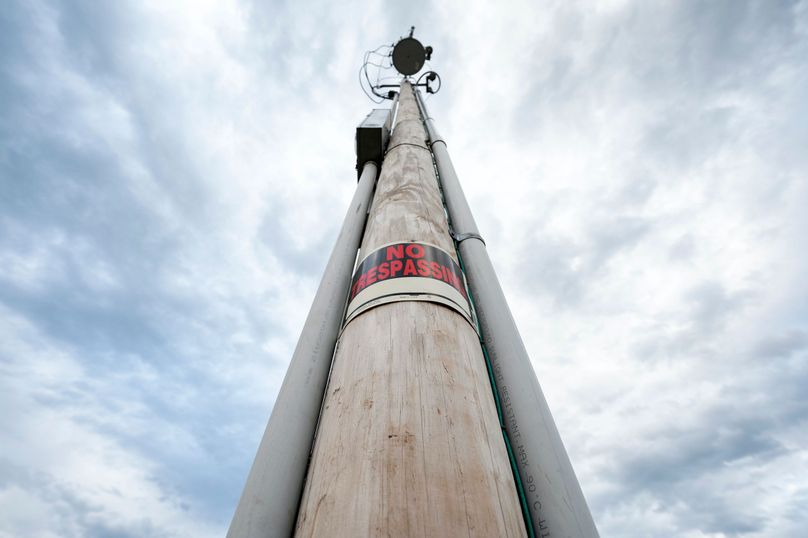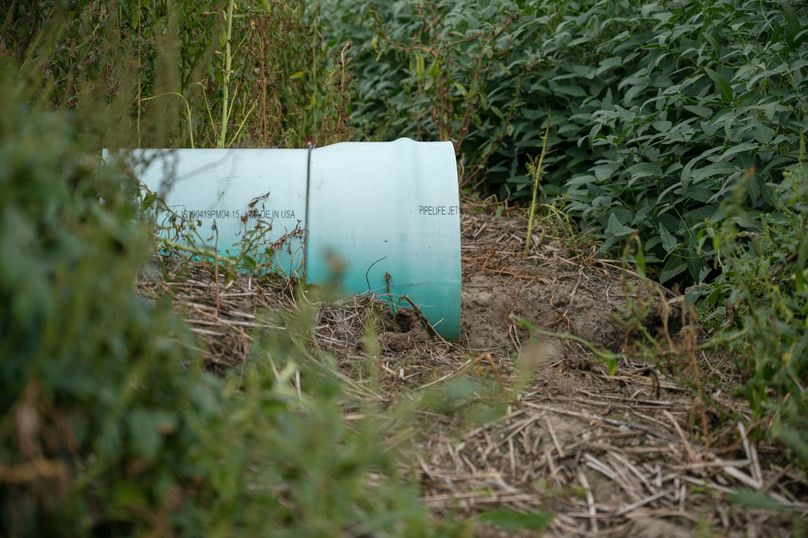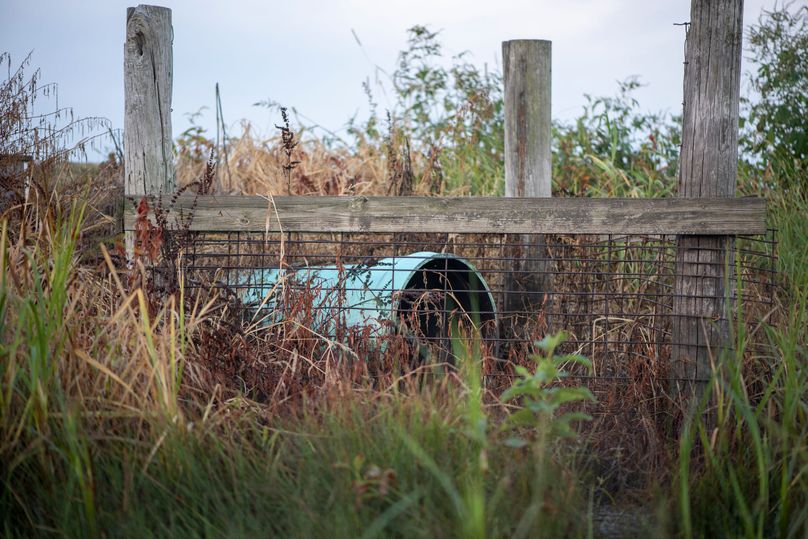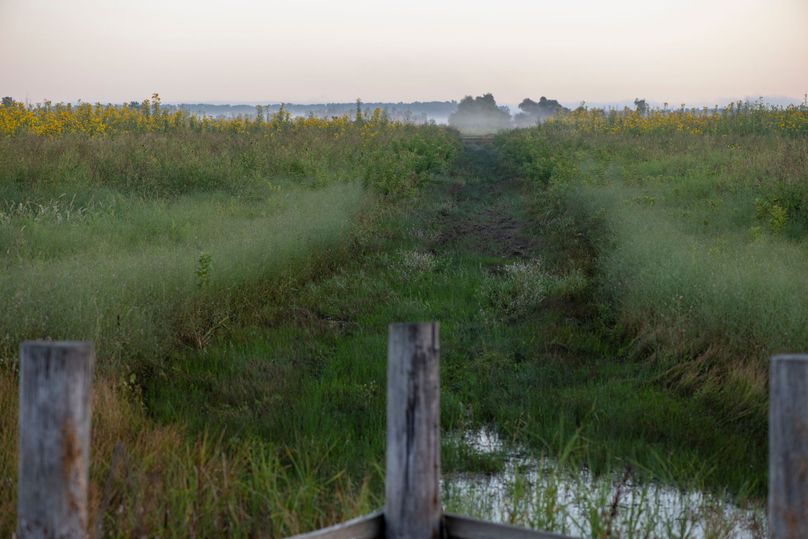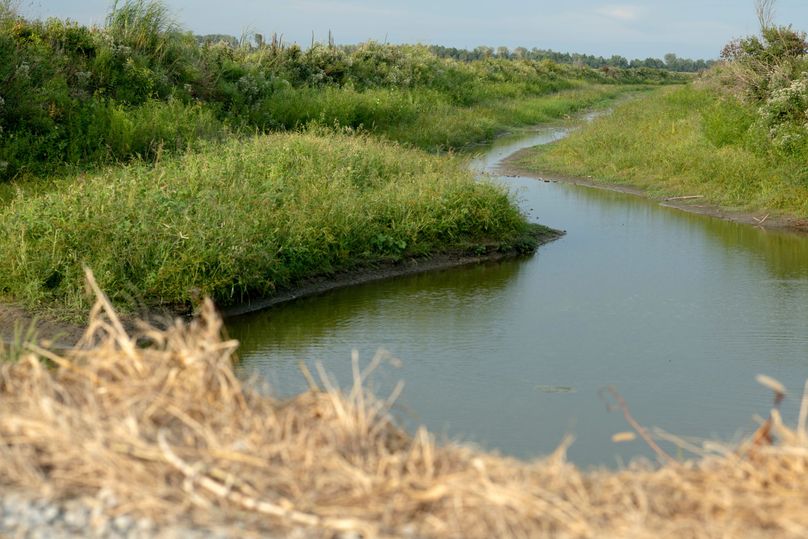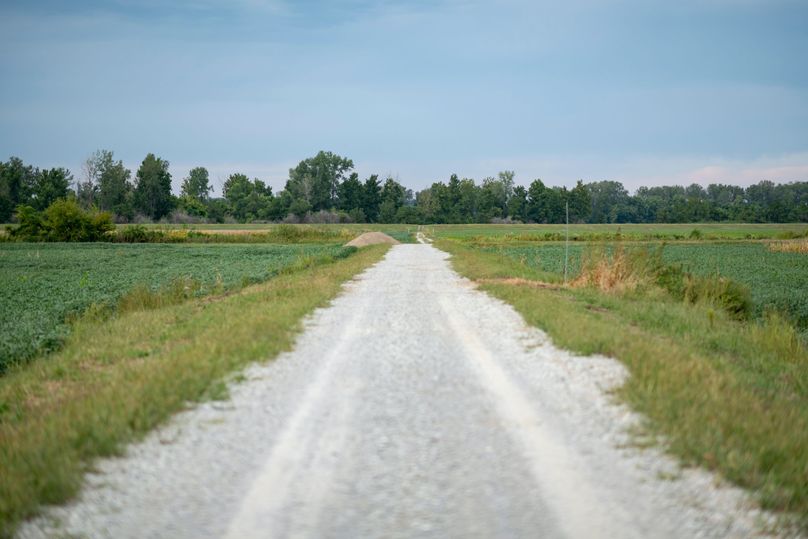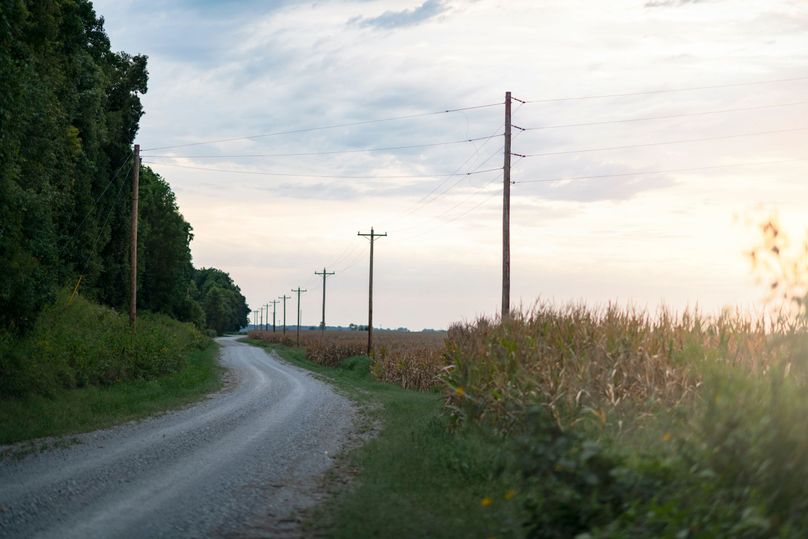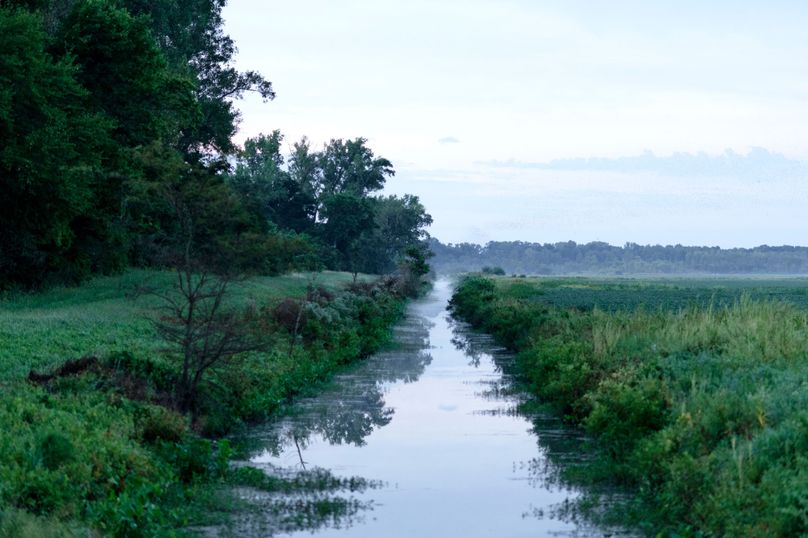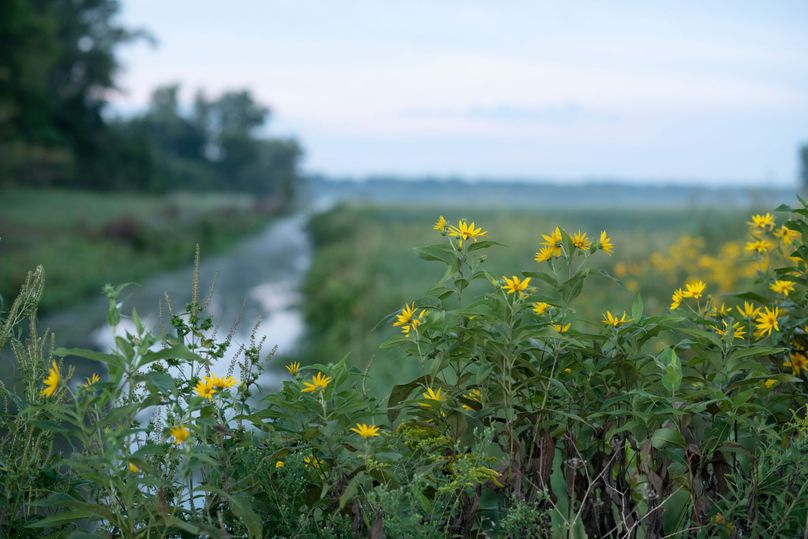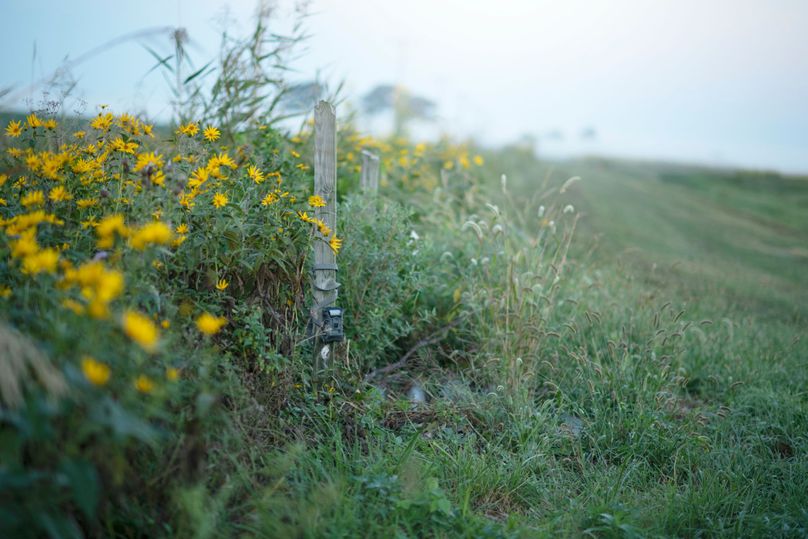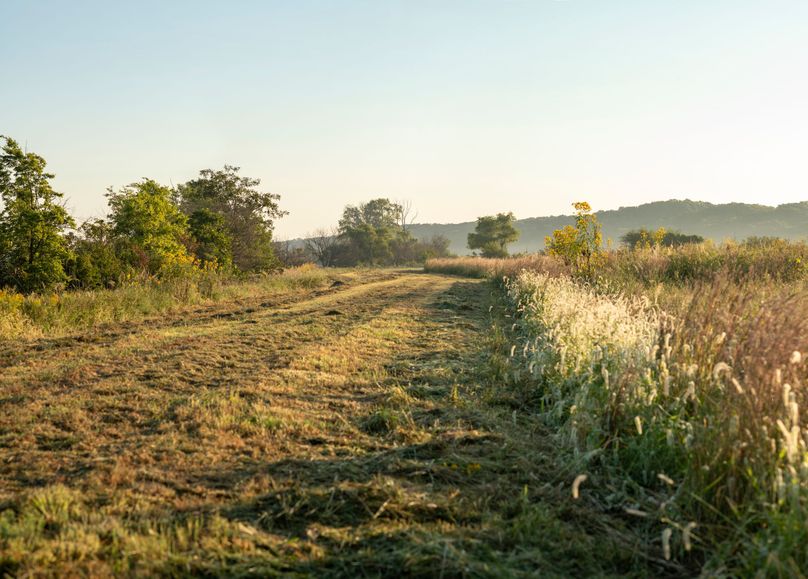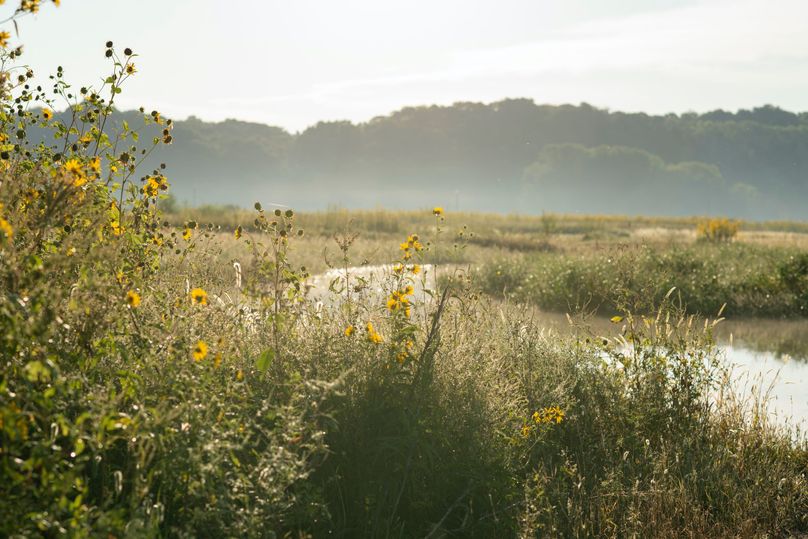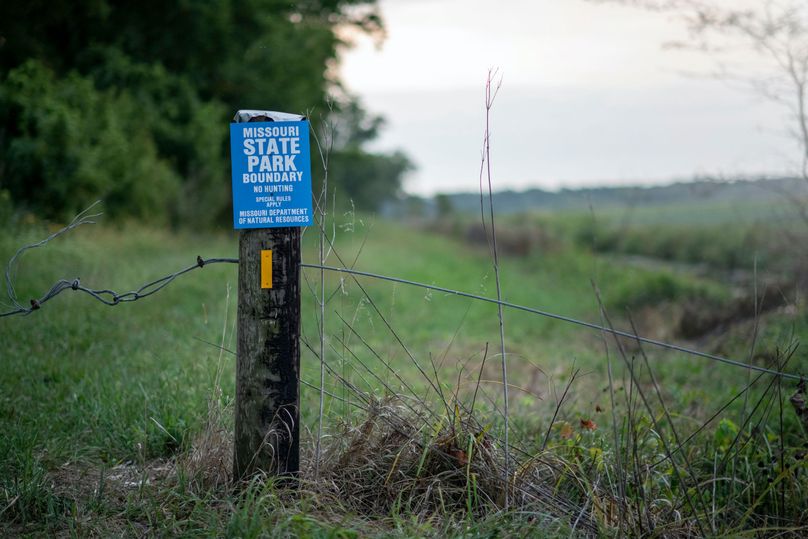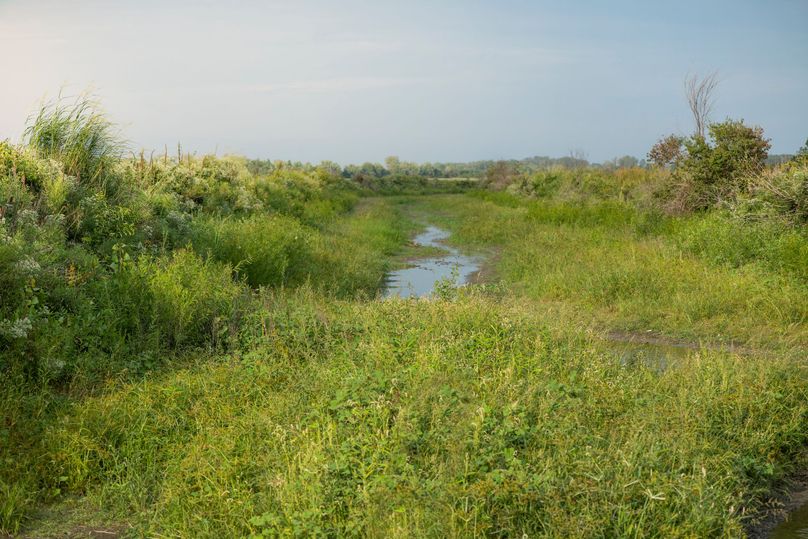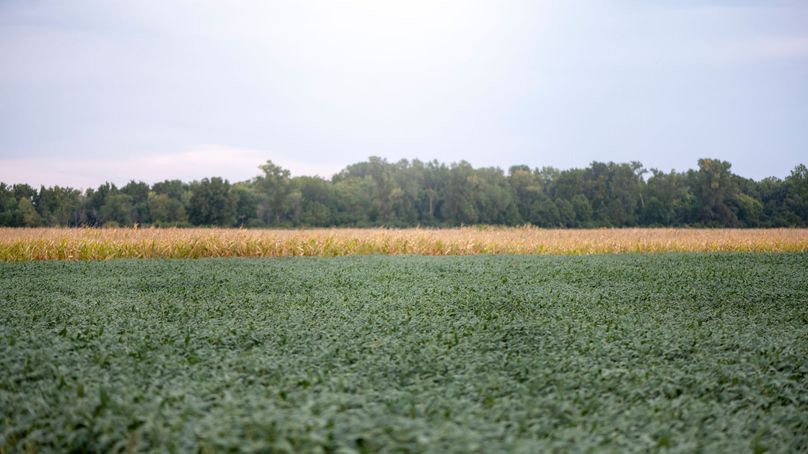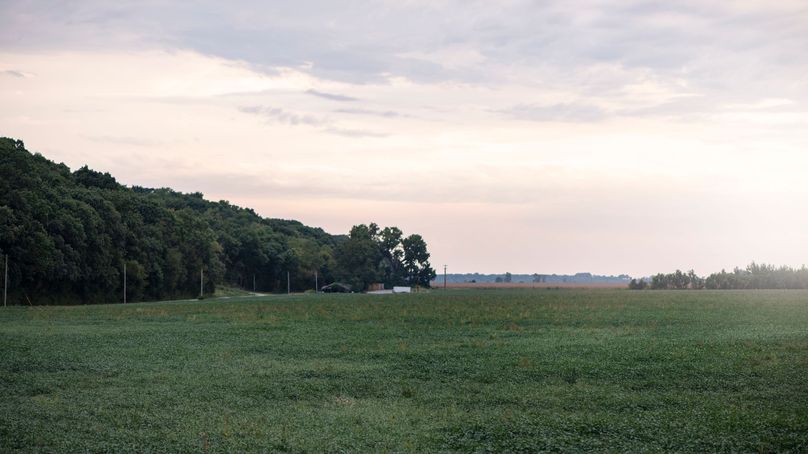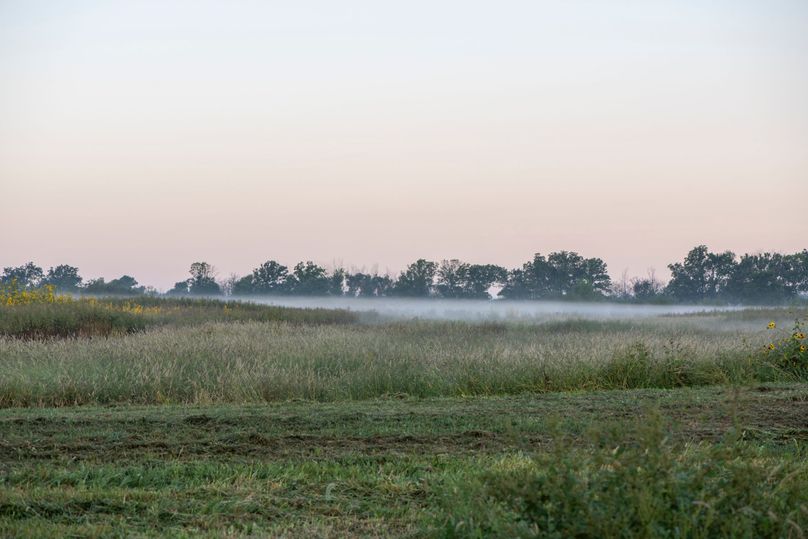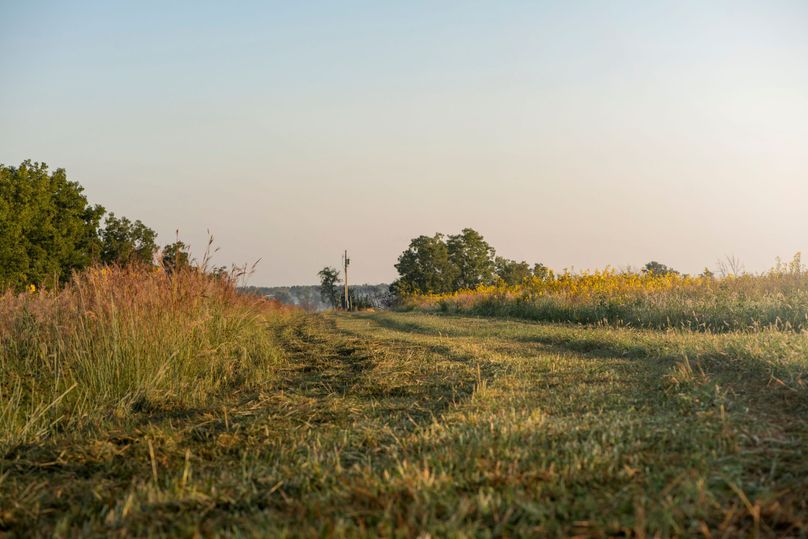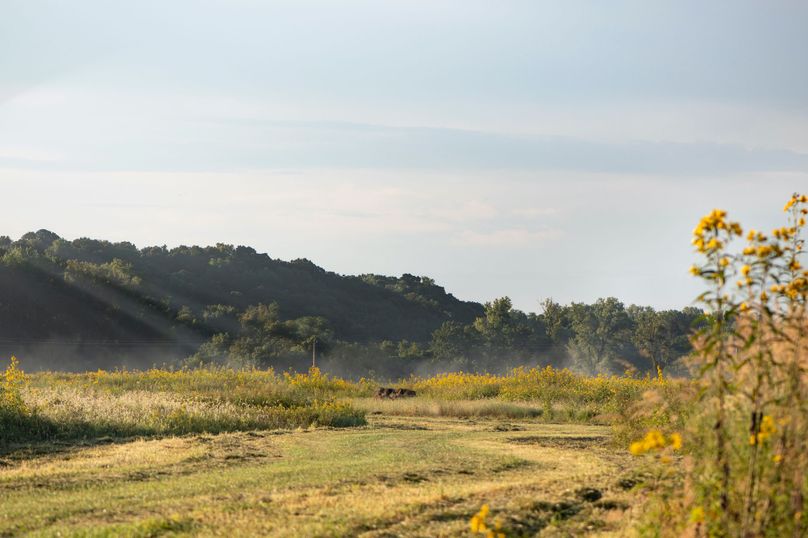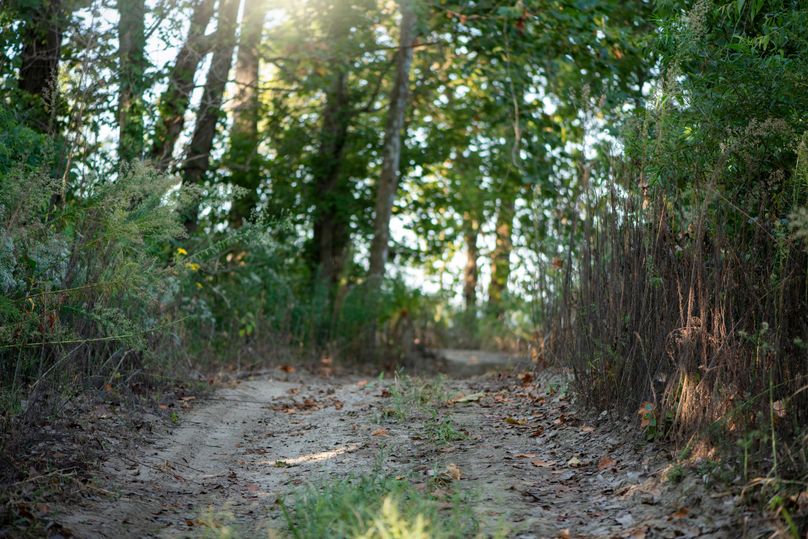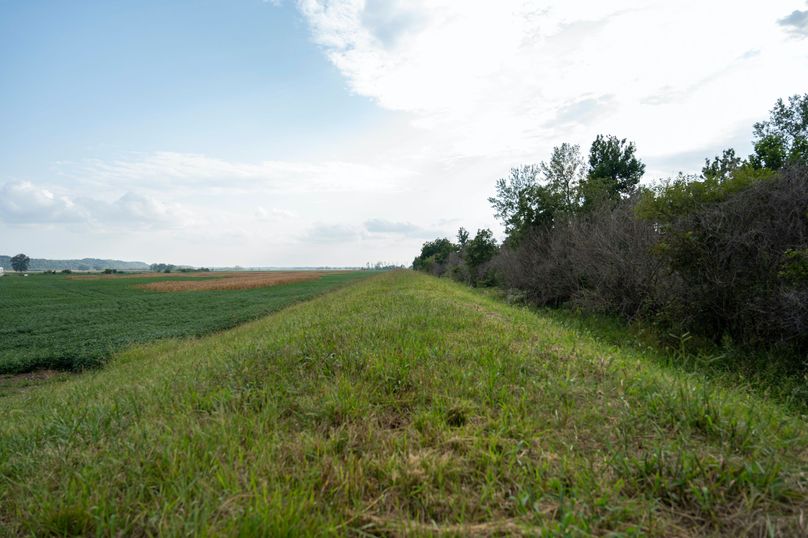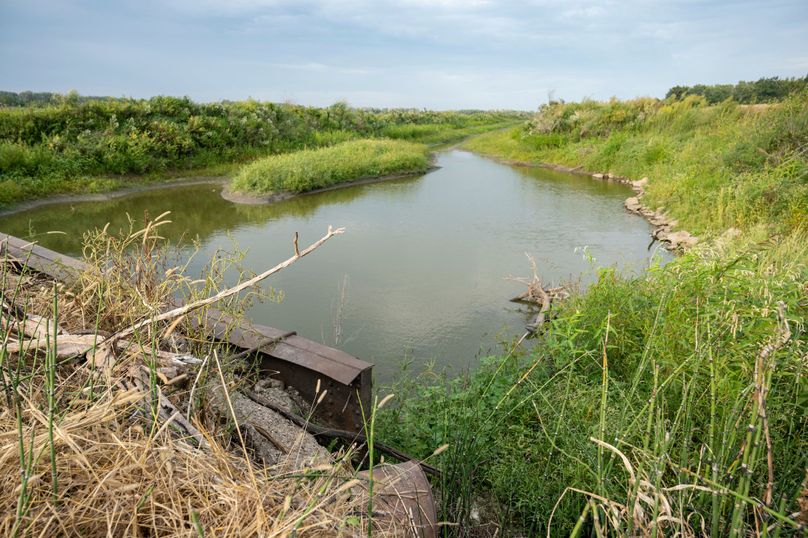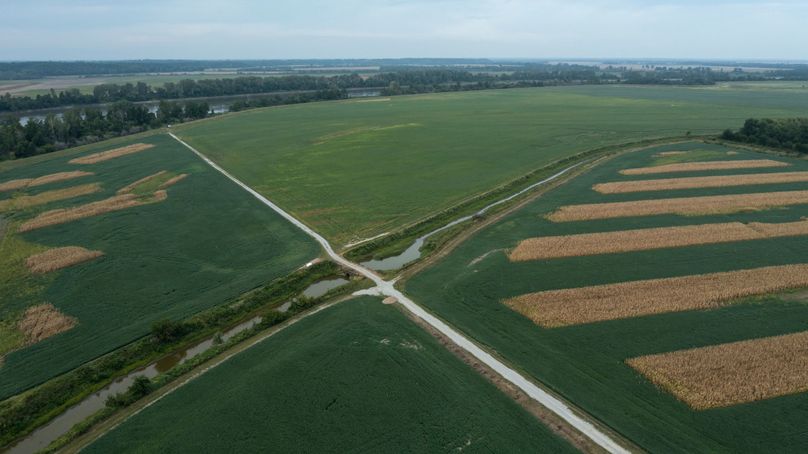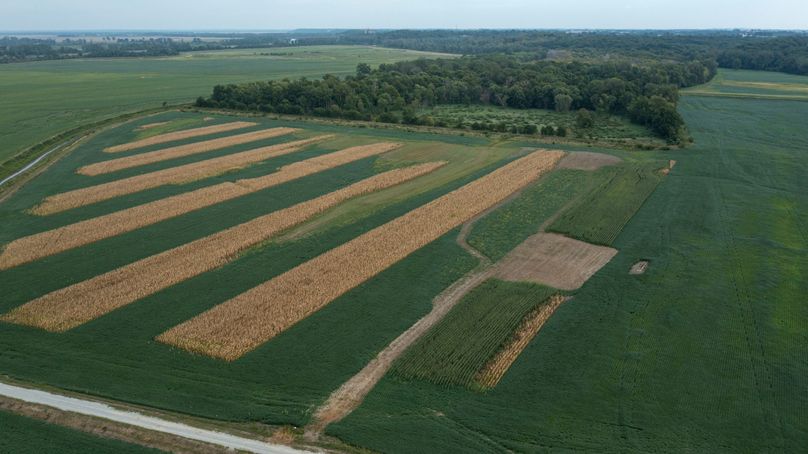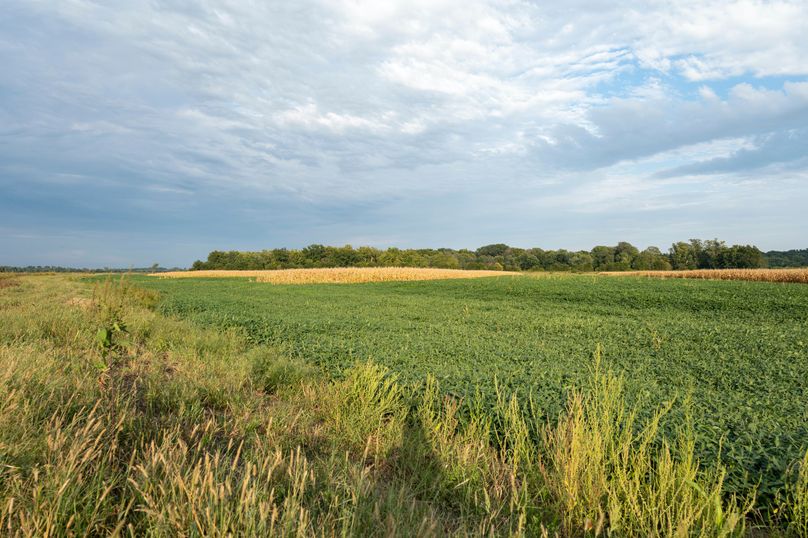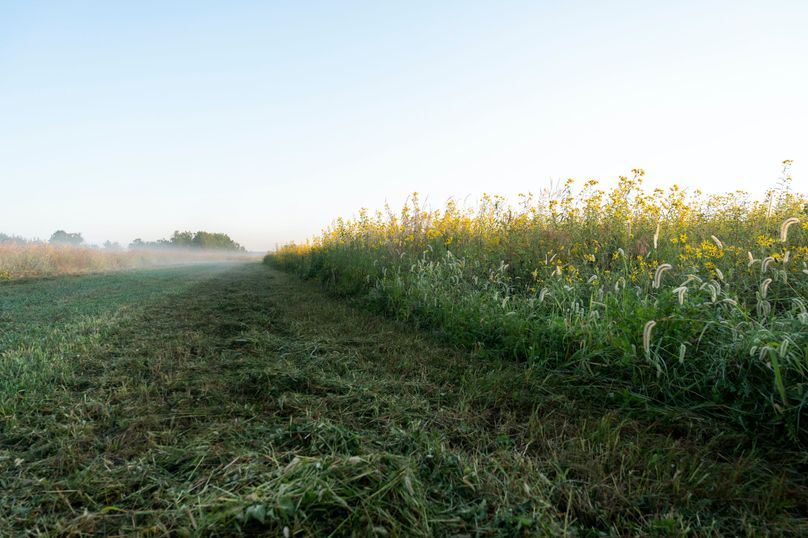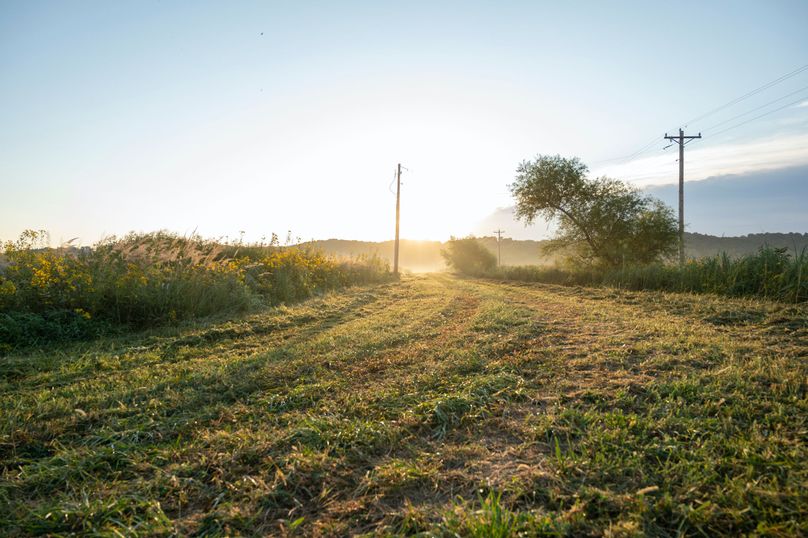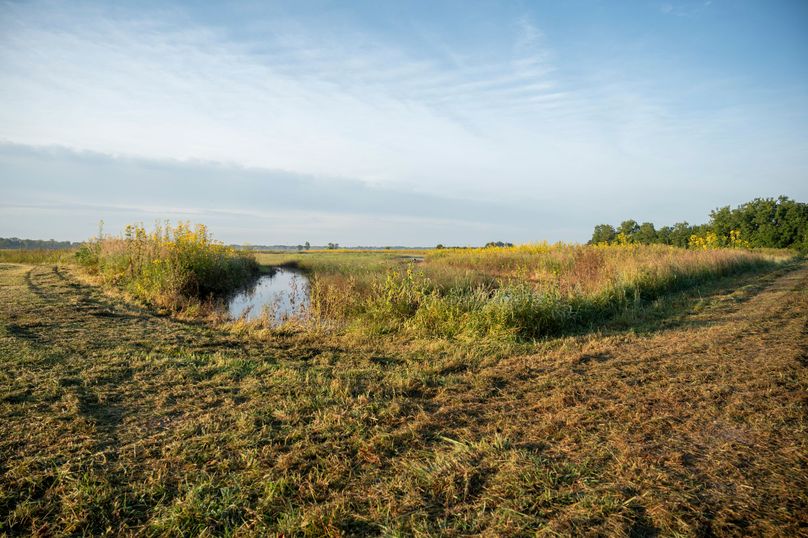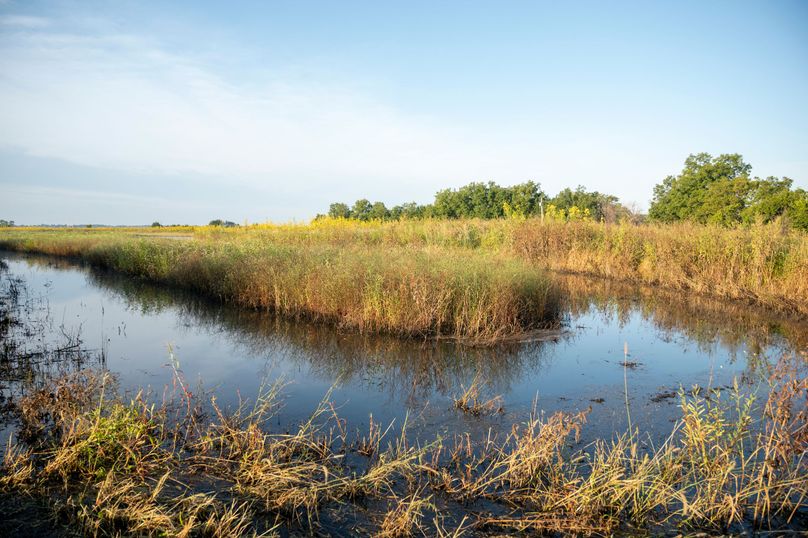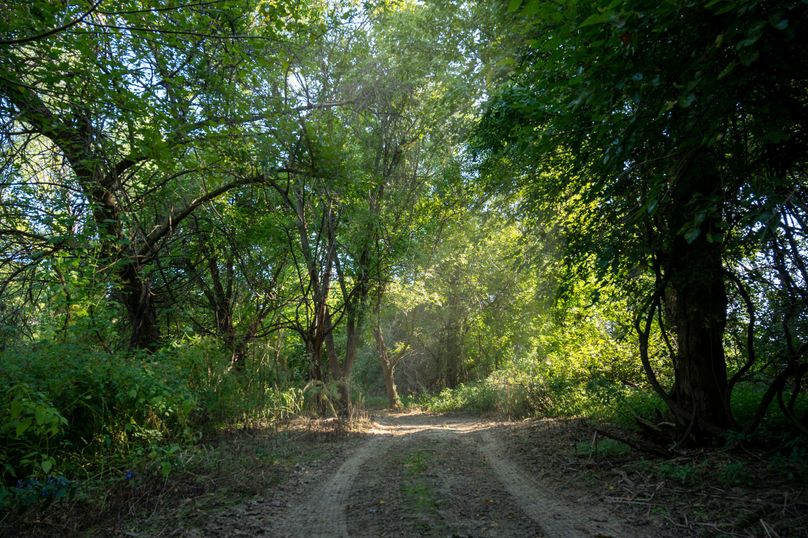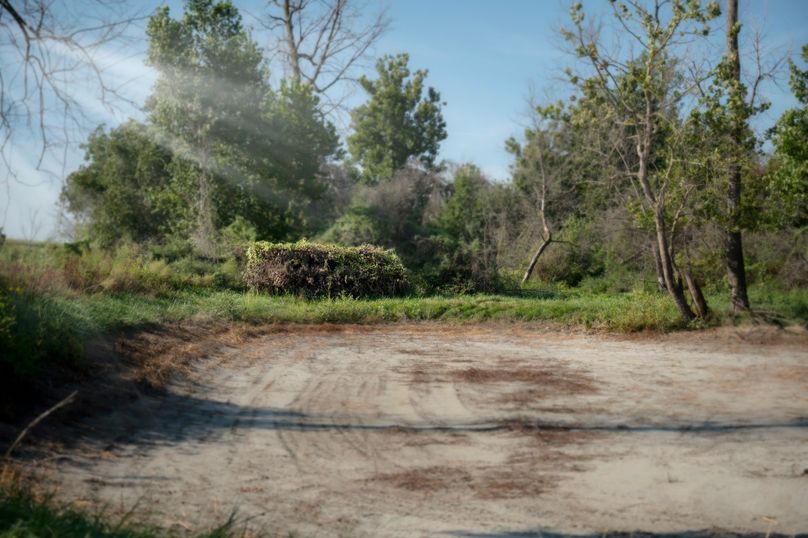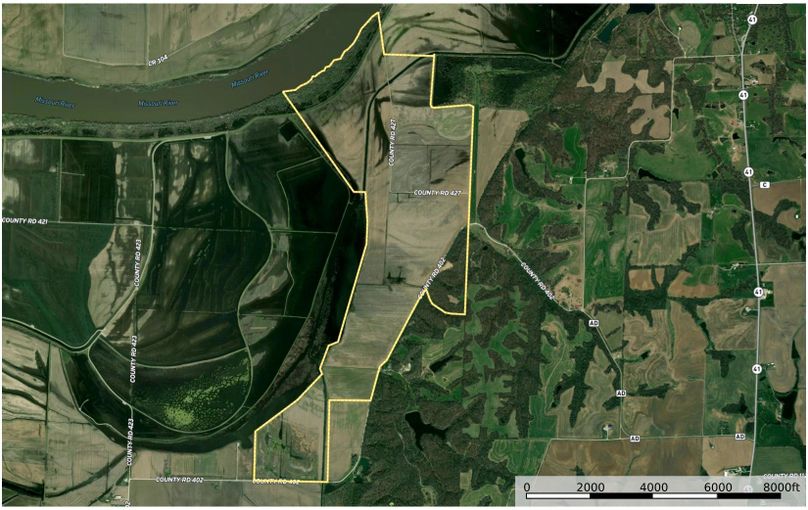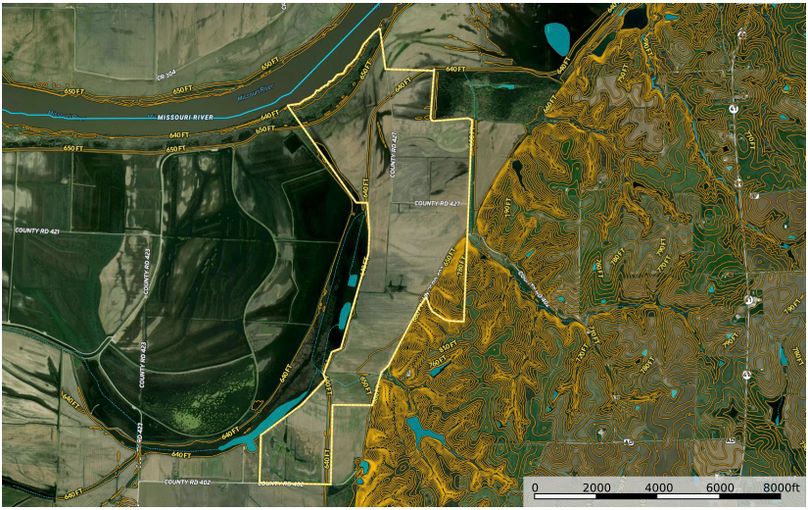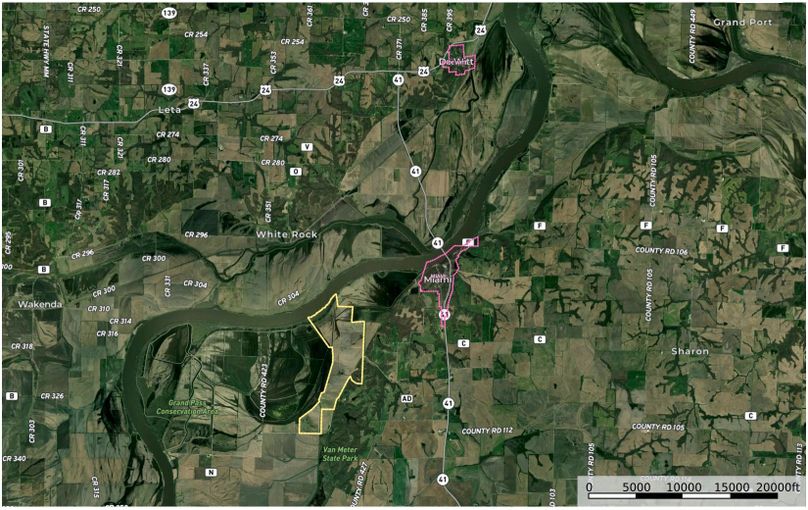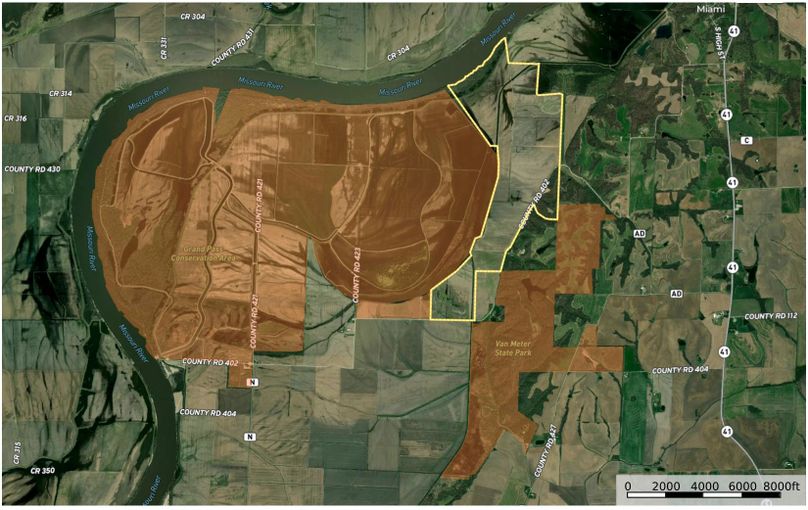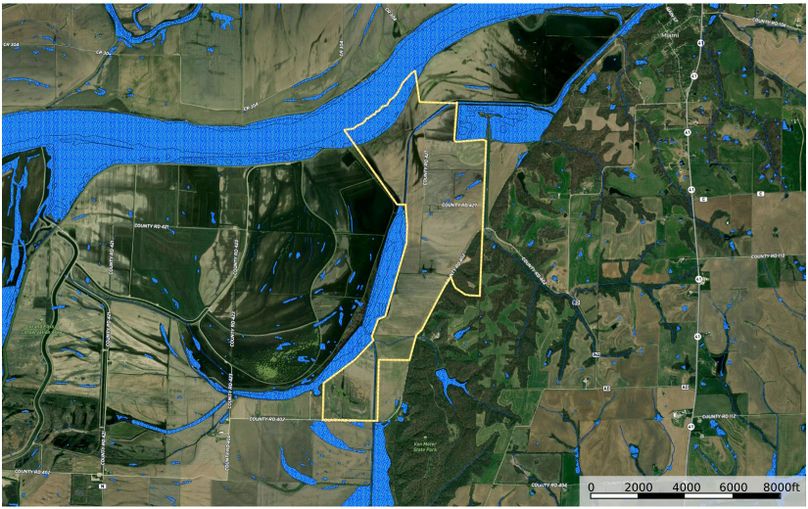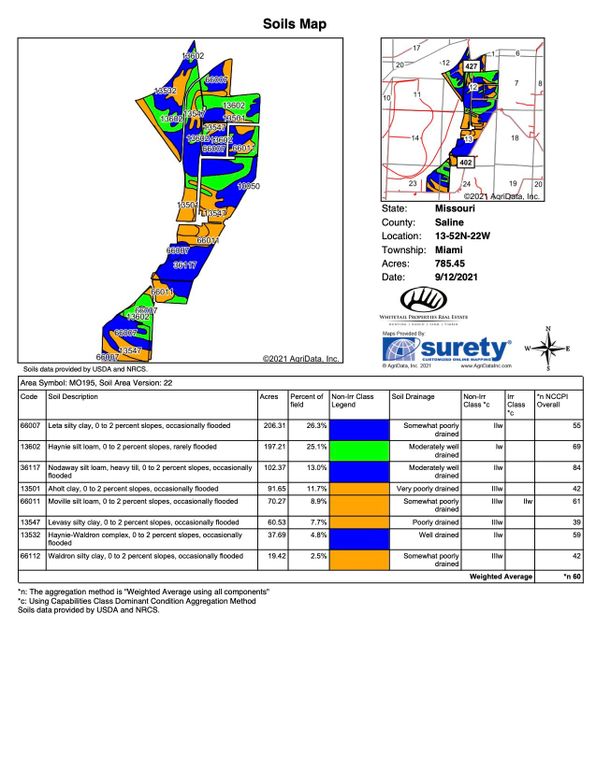 Summary
Property
Type

Recreational Land, Hunting Land, Farms

Road Frontage

County Road

Road Surface

Gravel

Fencing

Low Fence

Outbuildings

Shop
Land Details
Timber
Tillable
Enrolled in Government Program
Pond
Utilities
Housing
Lodge
18BD / 16BA
16000± sqft
Features/Improvements
Small Game
Big Game
Upland Game
Waterfowl
Fish
Wetlands
Tree Stands/Blinds
Water Control Structures
Pits
Trail Network
Seller's Mineral Rights Convey
Food Plot
Internal Road System
Irrigation System
Description
"THE ART"
The art of hunting is best defined as a search, a seeking, an endeavor to engage and harvest wild animals. But, it is also defined as an act or the practice of hunting. Simply put, the practice, the experience of hunting, is what we enjoy. It is about so much more than chasing game. Hunting is about conserving and managing wildlife. It is a commitment to cultivate, build and improve land, to leave it better than we found it. Land and habitat management have evolved over the last several decades. For many wildlife species, it has revolutionized the ability to introduce and maintain best practices to improve the quality of hunting heritage and lifestyle for generations to come. No hunting pursuit has embodied the ideals of conservation and management better than waterfowl hunting.
The enhancement of waterfowl properties is highly sought-after but not easily obtained. The efforts put forth define the phrase "hard work." For over a decade, the dedicated ownership group and the team of guides at Habitat Flats remain one of the iconic leaders in this realm. They have crafted and molded properties with the reputation as the premier waterfowl habitat developers and hunting operation across the flyways. They have created a brand and a mission for waterfowl enthusiasts that knows no comparison. And now, they are honored to present you with "The Grand."
"THE GRAND"
The Grand is a vision of a small group of dedicated waterfowl hunters that has allowed them once again to implement a lifetime of hunting and management experience to create not just a property but an environment that follows the Habitat Flats management style and second to none waterfowl experience. This 950+/- acres located in Saline County, Missouri, is the culmination of dedication and passion. The Grand was born out of opportunity from the popularity of Habitat Flats main lodge and the experience of dominating the skies for many avid hunters. The long waiting list at Habitat Flats is a testament to the reputation this brand has earned and, in turn, what The Grand has become. The Grand is genuinely an isolated, world-class waterfowl lodge and property. A waterfowl mecca that was strategically acquired, assembled, meticulously constructed, and now primed to reap the rewards of incredible hard work and planning.
"THE LAND"
Great opportunities are often created and constructed. The Grand was a bulls-eye in the world of waterfowl. Its primary characteristic is a previously non-managed agricultural flat of prime bottomland row crops adjoining almost three miles of Grand Pass Conservation Area and Refuge. With the GPCA connecting directly to the west, most of the bordering property to the east is nearly 1,105 acres of state park. The acquisition and assembling of these acres was no small task, and duplicating something similar would be incredibly rare in this region of generational land that seldom changes hands.
GPCA is known to house up to 500,000 mallards at its peak migration, so it is easy to see why these acres were targeted and developed with a diverse plan and goal. To share a significant boundary with such a property that maintains the reputation of arguably the largest congregation of mallards in the entire country cannot be overstated. Every waterfowler knows, location is the top priority. The right features and criteria in the actual make-up of the dirt have to be right to have something truly exceptional.
• A diverse water control and road system that was constructed from scratch.
• Miles of dikes were carefully constructed creating 18 total controlled hunting managed units. 12 developed Ag, 4 moist soil, and 2 timber holes.
• Every unit can control water with 19 wells, with 13 maintaining 3-phase underground and overhead electricity for quick, easy operation.
• Have water capacity to have huntable water in a matter of days along with infrastructure and water management capabilities to add water throughout the season and continually have fresh food for ducks
• Additional well discharges trenched to the front of several blinds allow for 55 degree water pumping, creating fresh open water during cold periods in the prime migration months.
• To maintain the water levels and promote outstanding crop production the soils are highly productive with an excellent mix of Class I, II and III soils, including Haynie, Nodaway, and Leta.
"THE WILDLIFE"
This area, of course, is famous for mallards, but don't discount the broader range of waterfowl and big game opportunities that also exist. There is an excellent Teal population, and this property takes advantage with several weeks of September Teal hunting. The majority of the season is concentrated on the major migration of ducks with a wide array of species, including almost all species of puddle and diver ducks. The primary duck season and bookings for The Grand typically run 56 days from early November until early January. This time frame is premiere for this area along the Missouri River and the fall flights making it one of the key concentrations of migration in the entire country. From the end of the main duck season, the exceptional hunting continues right into goose season, concentrating mainly on Canada's and Specks, typically running from early January to early February. There is also a spring Snow Goose season that runs from early February through March.
This region of Missouri is a somewhat untapped location for incredible whitetails, offering great potential for taking large bucks. The property and surrounding area serve as a consistent travel corridor between the GPCA and Van Meter State Park. The bluffs and 50 acres surrounding the lodge feature food plot areas and big mature timber with impressive deer sign. Several large bucks have been harvested on the property with very minimal hunting. Turkey hunting is also an added benefit and can produce many excitement-filled hunts every spring. The Missouri River frontage provides fantastic fishing opportunities for catfish, bass and many other species. Considering all the world-class hunting and recreational opportunities, The Grand can fill your calendar with year-round enjoyment.
"THE REFUGE"
Grand Pass Conservation Area fronts six miles of the Missouri River. The Conservation Department purchased the land over a 14-year period to form the 5,000+/acre Grand Pass Conservation Area. The area consists of Missouri River bottomlands, including wetlands, adjacent river islands, agricultural units, and timber tracts. The development includes levees and water control structures with waterways and pumps to help manage these Missouri River wetlands. Restoration and habitat maintenance greatly benefit migratory wetland species and associated resident wildlife. Wetland management provides a flooded fall and spring habitat for migratory birds and emergent marshes for resident and breeding wetland wildlife. Grand Pass Conservation Area is within the Wakenda Bottoms Conservation Opportunity Area, a broad reach of the Missouri River floodplain. Historically, the dynamic shifting of the Missouri River with its braided channels and fluctuating water levels creates a mosaic of marshes and wet prairies. This ultimately leads to an incredible opportunity to capitalize on this managed neighboring refuge.
"THE LODGE"
Uniquely carved out of the river bottom bluff sits the headquarters of The Grand. A beautifully constructed 16,000 square foot lodge overlooks nearly the entire property. With a series of large picture windows and an outdoor patio area, the west end of the lodge provides views that stretch across all of the developed acres as well as a portion of the GPCA and Refuge. The flights in the evenings can be witnessed with comfort and enjoyment where the sounds of the fall waterfowl migration pile into the bottoms below. Extremely spacious and sophisticated, this lodge was designed to be the center of operations for the property.
• 12 main level guest bedrooms complete with their own bathrooms
• 6 owner/guide upper level bedrooms
• 16½ bathrooms in total
• An impressive commercial kitchen features tons of cabinet space, several large refrigerators and freezers, ovens, coffee makers, ice machines, and more.
• Three large dining tables and a spacious grand living room and bar area are perfect for entertaining large groups with an at-home feel.
• Connected is a large storage garage area housing gear lockers for all guests and guides with plenty of room to accommodate all the necessary gear for a front lines waterfowl operation. 32 total lockers.
"THE SHOT"
Many land investors have grown weary of the overused and undervalued cliché of a "once in a lifetime" opportunity regarding land purchasing. A buying decision comes down to seizing the opportunity when it is presented. We recommend these decisions be based on research and information. So the consideration here is what other opportunities compare to The Grand. Where else can you find 950+/- acres of contiguous, pristine waterfowl property with almost 3 miles of Refuge frontage with a lodge overlooking it all and stares right into the heart of the Grand Pass Refuge? The property is sandwiched between 1,105 acres of State Park on the east side and 5,000 acres of a Conservation Area/Refuge on the west side. Nobody can encroach on what has been established, it is all protected between the Refuge and the bluff and this infrastructure is literally a stones throw from habitat housing 500,000 mallards at its peak every year. Where else offers the ability to implement 18 controlled units, 19 deep-water wells, miles of electricity, miles of constructed roads and dikes and 20 established hunting blinds? Simply put, a similar property does not exist on the open market today, making this an amazingly rare opportunity.
This opportunity to purchase an established and completely turnkey asset for world-class waterfowl hunting and management would be incredibly challenging to ever duplicate. The Grand is an architected masterpiece designed and developed by the experts of Habitat Flats with decades of combined habitat and waterfowl hunting experience. Whitetail Properties is honored and proud to bring "The Grand" to the open market. We are currently scheduling viewings. To learn more about this property and coordinate a tour, please contact the listing team.
Details
950+/- contiguous acres located in Saline County, MO that is strategically developed between the 1,105/acre Van Meter State Park and the 5,000/acre Grand Pass Conservation Area and Refuge

750 acres approximately in productive tillable

900 acres of high quality soil ground with 18 total water management units, 4 moist soil units, 12 developed AG units, and 2 timber holes

19 total deep-water wells that service the 18 water management units, 13 with electric, and 2 that can be hooked to electric, and 4 that will pump off a generator

1 electric 8" Crisafulli pump supplying the moist soil units

Almost 3 miles of frontage along Grand Pass Conservation area that maintains its own water management system for waterfowl

GPCA is well known for maintaining the largest congregation of migrating mallards in the entire country with a population of approximately 500,000 birds at its peak

1¼ miles of frontage along the Missouri River

16,000 sq. ft. lodge carved into a high bluff overlooking the entire property and developed area

Of the 950 acres only 85 acres is enrolled in WRP, no other acres are under and restrictions or government programs

Over 4 miles of overhead 3-Phase electric was implemented and constructed for property development

Over 2 miles of underground 3-Phase was implemented to service all the wells

An additional mile of underground single Phase electric was implemented for as well for operation control

Additional underground electric trenched in to certain blinds for the operation of ice eaters for late season

Additional well discharges trenched into several blind areas to pump in 55-degree water in cold weather situations so holes never freeze regardless of how cold it gets

Several miles of precision graded dikes and road system constructed with over 25 water control structures and pipes to allow for precise water management

Over 450,000 cubic yards of soils brought in for construction of the water control units and dikes

10 Concealed Comfort 20' pit blinds

1 Concealed Comfort 30 pit blind

10 wooden 20' stand up blinds

2 timber water holes along river with wells

3 separate living areas for relaxation and entertainment

2 insulated tower blinds for deer hunting

Lodge maintains 18 bedrooms, 16 ½ bathrooms, large living areas, commercial kitchen, and hunting equipment storage areas

50 acres of mature bluff timber with excellent deer and turkey hunting creating 50 acres of travel corridor between the protection area and the Missouri River leading out to the Grand Pass Refuge

12 guest bedrooms on lower level have two queen beds in each, 6 bedrooms on upper level

24 seating capacity with 3 large dining tables

Large bar area with concrete counter top and seating for 12

2 large ovens with gas ranges, commercial deep freezer, commercial deep fryer, ice machines, beer cooler in bar, large double freezer, and 3 refrigerators

Large outdoor stone fireplace overlooking the property

All stained concrete floors

Large garage/storage areas

2 large locker areas for guests and guides consisting of 32 total lockers

Excellent income producing property and operation

2020 taxes $9,615.33
Other
Coordinates
39.299604, -93.262062
Annual Taxes
$9,615
Contact Agent
Thank you
We'll have an agent contact you shortly.
Contact Agent
950 Acres +/-
$24,900,000
Thank you
We'll have an agent contact you shortly.