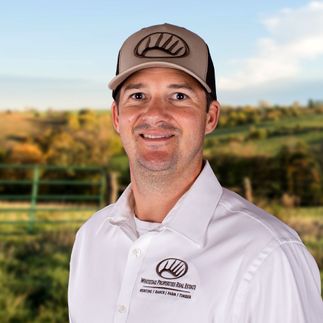 Aaron Ablondi
Sales Agent, Land Specialist / Licensed in TX
Testimonial Quotes
Aaron Ablondi:

What My Clients Are Saying
It was a very positive and favorable venture; as well as, the outcome in which we had hoped for.

We had a great experience. A couple of the questions above were a little difficult to answer just because Aaron was pretty new to the game. However, I strongly agreed with all the comments because he was eager to reach out and get us answers when he didn't have them. In my opinion that's what we all must do and there's nothing worse than dealing with someone who thinks they know everything. I'm a practicing CPA for over 25 years and I still learn everyday. The property we purchased was the 10th one he had shown us and he knew what we wanted and never once pushed us to settle. He just said "we'll keep looking." Not only have we gained a great connection with a rural real estate agent, we also made a friend. He's top notch good people.

Aaron really took his time to make sure I had all the information correct. Walked the property with me...Great agent...Real proffesional...

I cannot say enough good things about Aaron. He was great! I will not hesitate to use him again in the future and will gladly refer people to him.

Couldn't have been more pleased with how Aaron handled everything for us. Long process to get this property and he made it come true! Greatly appreciated his communication on updates and everything he did. Job well done!

Aaron was amazing - knowledgeable, courteous, thorough, honest, and kind. We would recommend Aaron to anyone looking for land.

It was a pleasure to work with Aaron. He had a lot of patience with us and we appreciate that very much.

We were very pleased with every aspect of our relationship with Aaron.

Really couldn't have been better. Aaron gave us very good advice throughout the process.

Let me be very clear--Aaron was absolutely superior in all areas! Professionalism, customer service, communication, problem resolution, trustworthiness and knowledge. Couldn't be happier with his involvement in my transaction and wholeheartedly recommend him!

The experience was professional, friendly, and very knowledgeable. Not only would I recommend him but already have.

Aaron, was more than professional and represented us in the very best manner. Would not hesitate to recommend Aaron to any of my friends or family.

Aaron is very professional and knowledgeable. The guy is a great asset to the company! Thanks Aaron for the amazing experience!

It was a pleasure working with Aaron, he kept me updated regularly on the interest activity, answered my questions and gave me valuable incite and advice regarding pricing of the ranch. Aaron is the utmost professional and have already recommended him to a friend looking for a ranch in his area. I couldn't have selected a better brokerage firm nor agent.


Aaron was professional, knowledgeable and pleasant. He kept us updated during the entire process. He was compassionate and sympathetic with my family and I would definitely refer him to family and friends.

He kept us up to date with every viewing of the property. Took care of every little detail. Turn key ..... exactly what I wanted. I will use Aaron again.

Aaron Ablondi did an excellent job with communication between the other agent involved with the cell. I never felt out of the loop with the entire process. He was always checking the progress of the closing. He was very knowledgeable about the land that we purchased and was able to provide a great insight not only to the hunting potential of the property, but also the surrounding neighbors.

Best real estate experience in my life. Best agent I have ever worked with, simple as that!

Aaron did a great job and was very professional and followed up on prospective buyers as well.

Second property bought through Aaron Ablondi, will buy from him again.

Aaron has been wonderful to work with. He is friendly, responsive, and has exceeded my expectations.

Very good experience. Aaron was very capable and made himself available as both broker and agent for seller. Handled all questions in a timely and efficient manner. Very professional.

Very good experience. Aaron is knowledgeable about land and what is needed to get the property sold.

He was great. Stayed on top of things, and kept us up to date.

Excellent! Aaron is intelligent, trustworthy, level headed and hard working. Makes the sales process go super smooth.

I told Aaron: As hard as you have worked we hope this place sells more so for your sake than ours! It was no surprise when we got a contract. It was so enjoyable to work with someone with his level of integrity.

Made the whole process easy and he is easy to work with. He is an incredible asset to your company.

Professional knowledgeable, trustworthy, helpful and available.

Outstanding. Aaron was relatable,honest, and didn't just care about the sale, but both parties making sure they were happy.

Aaron did a great job with the selling of our property. He is very professional, kept us informed, and knew the market very well.

Aaron Ablondi went out of his way to understand what was important to me and my family in our search for a piece of land. I believe that Aaron gave meticulous attention to facilitating my family and I in achieving our goals with our land purchase (we purchased 21+ unrestricted, ag exempt acres in unincorporated East Texas). Aaron has considerable knowledge and experience and I would consider him an expert in this area. It is clear to me that Aaron is a good person, is considerate, thoughtful, and was consistently a pleasure to work with. I am thankful for the opportunity to have worked with Aaron on our land purchase and I would heartily recommend him and Whitetail Properties to anyone.



Contact Agent
Contact Agent
Contact Agent
Contact Agent