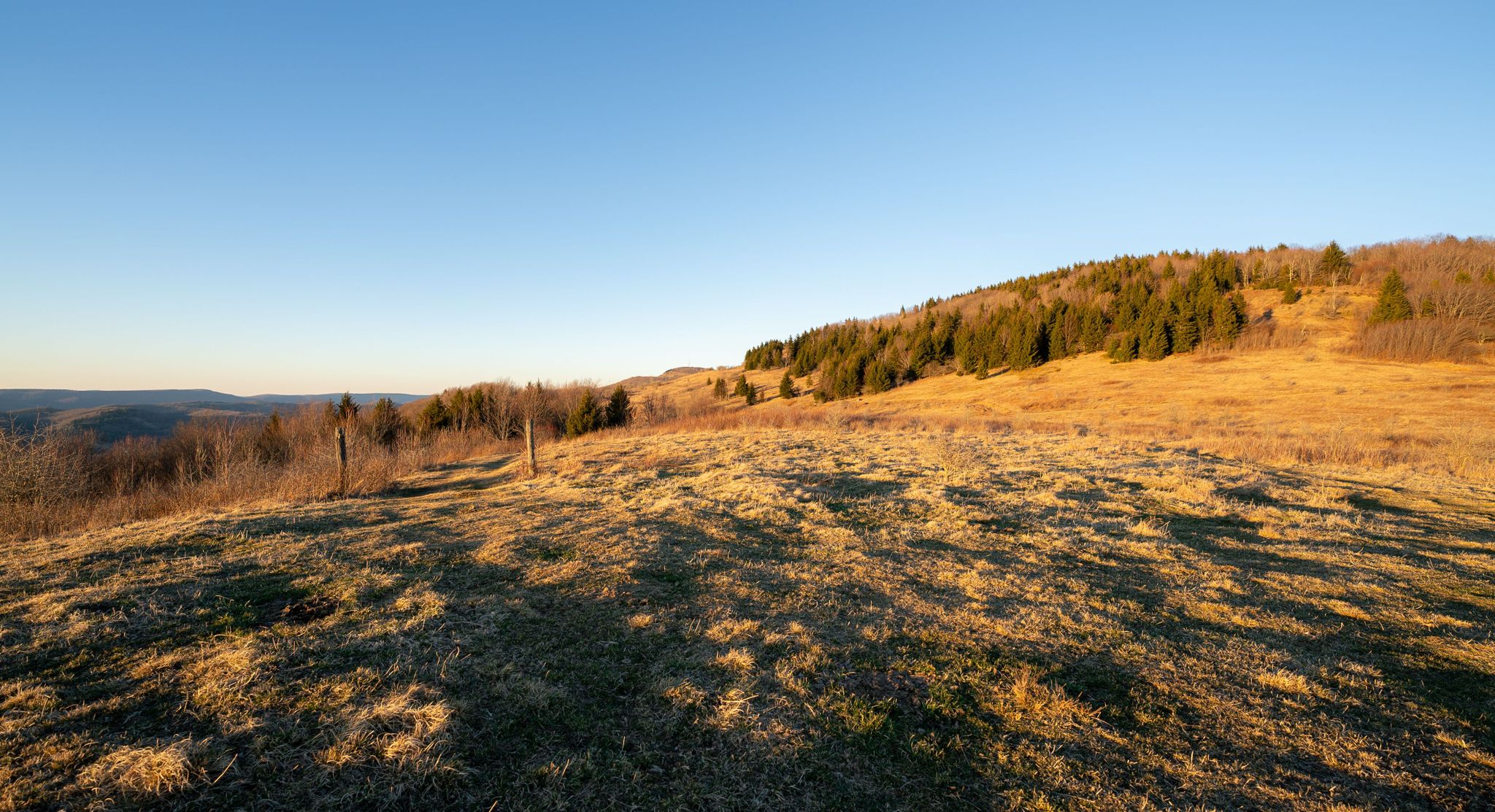 About New Hampshire
New Hampshire, known as the "Mother of Rivers," hosts five of New England's greatest streams among its hills of granite and acres of rich hunting and farmland.
New Hampshire History
New Hampshire is the fifth smallest state in the U.S., at about 180 miles long and 50 miles wide. A fishing colony first called "North Virginia" and later named "New England," the state of New Hampshire was one of the original thirteen colonies and was declared a state on June 21, 1788. New Hampshire developed the first fish and game department in New England in 1865, beginning its long history of conservation of fishing and hunting wildlife and habitats. Prior to this season of New Hampshire's history, the land was inhabited by indigenous peoples collectively called "Abenaki," fishing, hunting, and farming along the waterways now well-known to modern New Hampshire residents.
Hunting Land for Sale in New Hampshire
Hunting and fishing in New Hampshire fuel its recreation, one of the most important sources of income for the state. Conservationists and sportsmen alike work to balance fishing and hunting efforts with longevity and the health and well-being of species like deer, grouse, black bear, snowshoe hares on land and landlocked salmon, togue, black bass, and brook trout found in inland waterways. The largest single area open for hunting is the White Mountain National Forest, which covers over 751,000 acres of forest; except for campgrounds and tourist locations, most of this land is open for hunting.
Mountainous and forest regions are home to a variety of wildlife nurtured by the rich landscape. Moose, small game, pheasant, turkey, and waterfowl are among the other game that entice hunters from around the region.
Farm Land for Sale in New Hampshire
Most of New Hampshire's farms are cultivated over thirty to forty acres by family farmers, producing livestock and greenhouse crops. Cattle, bison, horses, deer, poultry, sheep, swine, and even alpaca are all named among New Hampshire's livestock. Farms also produce hay, while forests produce maple syrup. The state's 420,000 acres of farmland are comprised of cropland, pasture, maple and Christmas trees, conservation, and varied other agricultural uses.
New Hampshire is also home to acres of fruit trees and bushes, including world-class apples, strawberries, blueberries, and peaches, that are sought nationwide and sold in local farm stands and farmer's markets.
Timber Land for Sale in New Hampshire
New Hampshire has the second highest acreage of forests in the United States, second only to Maine. Woodland owners care for over 75% of New Hampshire's 4.7 million acres of forest. Landowners are supported by the state government and the University of New Hampshire Cooperative Extension Service, ensuring that best practices for forestry are used in managing plots, farming trees, protecting from wildfires, and expanding the reach of New Hampshire's forests.
Waterfront Land for Sale in New Hampshire
New Hampshire has extensive waterfront and waterways, with water covering over 115,000 acres, varying from small ponds and lakes to the larger Lake Winnipesaukee. The Connecticut River stretches for nearly one hundred miles; other rivers include the Pemigewasset, the Merrimack, the Cocheco, the Salmon Falls, and the Piscataqua rivers. These and other streams, lakes, and ponds combine for over 40,000 miles of riverfront and waterfront land, providing ample fishing and recreation and supporting the state's agricultural and industrial efforts. The New Hampshire Department of Environmental Services is responsible for managing, monitoring, and supporting these important ecosystems.
New Hampshire Mineral Rights
Known as the "Granite State," New Hampshire has offered ample granite bedrock and quarries for decades. Additional mineral resources include construction sand and gravel, crushed stone, dimension stone, and natural gemstones. Mica, feldspar, beryl, and uranium were all once mined in New Hampshire.
New Hampshire Industry & Recreation
Winter sports battle hunting and fishing are the top recreational activities enjoyed by New Hampshire residents and visitors, boasting some of the best skiing on the East Coast. Portsmouth and New Castle are the quintessential seaside towns, with an abundance of fresh lobster to be found year-round, while summer beaches can be enjoyed at Hampton and Rye.
The economy in New Hampshire is expanding and growing, and the Granite State remains a beautiful place to live and work, with year-round access to natural splendor.
Land for Sale in New Hampshire
New Hampshire offers ample opportunities for investment and chances to find a rural retreat in an area of great natural beauty. Contact your local Whitetail Properties Land Specialist to find your perfect plot of land for sale in New Hampshire today.
State Profile
Big Game

Moose, Whitetail Deer, Black Bear

Small Game

Fox, Pheasant, Grouse

Hunting Regulations and Seasons

Total Public Land Acreage

200,000 Acres

Average Annual Rainfall

48.8 inches

Farmland by Acre

420,000

Agricultural Commodities

Turkey, Chicken Eggs, Dairy Products/Milk