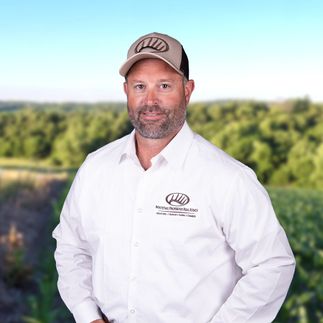 Adam Crumrin
Broker, Land Specialist / Licensed in IL
Testimonial Quotes
Adam Crumrin:

What My Clients Are Saying
Ed and Adam are my go to guys for buying, selling, or trading real estate! Hands down Second to none!

Adam went above and beyond his expectations. I really appreciate all his hard work..

Agent very nice and available for all of our questions. Felt he was very honest in all of our dealings.

Adam is a great, trustworthy hard working agent. I felt a little out of the loop at times, but it was circumstances that were out of Adam's control, and he and I have discussed this and I am completely comfortable with how Adam handled the situation. Adam is an asset to Whitetail Properties, the type of person you can call at any hour and he will be ready and willing to help. I would recommend Adam Crumrin to any of my friends and family that were selling or looking to buy land.

Adam was knowledgeable, personable and a go getter. He seemed to know the answer to questions before I even asked them. He took care of things behind the scenes and was very organized and prepared every time we met. He set up viewings and meetings and was willing to rearrange his personal schedule to meet my needs. I had an excellent experience

Very nice and responded quickly when I had questions.

Adam went out of his way to make sure my daughters first transaction for a home went well and when we had a couple of issues he took care of them.
Thank you to Adam and Ed

Smooth, Adam made the difference. I had the property sold and he slide in and made things happen in a timely fashion. Thank you,

Adam and Ed did a wonderful job at helping me through the whole process. Enjoyed talking with both throughout the whole process. Thanks very much!

Very helpful, provided accurate information about the value of property. Got to the finish line quickly.

Adam was very professional. Answered questions very quickly and honestly. He made the whole deal very easy.

Adam was prompt on responses. He was to meet at anytime to my convenience and most of all was not pressuring in any way.

Top shelf. Adam knew exactly what I wanted. He was very honest and up front. He wasn't in it for just a sale. If he didn't think the property was what I wanted he would come right out and tell me. He's very trust worthy and knowledgeable.

Adam was very well versed on properties in the area. Very professional. Was not pushy or trying too hard to sell.

Overall, had a positive experience. We had a set-back early on in 2018 with buyers backing out of our deal at closing time. Adam worked with us to continue to market and get our house/land sold.

Adam's experience and knowledge of the market made me confident and relaxed when purchasing the property of my dreams. I trusted that he had my best interest in mind during the entire process. The transaction went very smoothly due to his diligence and hard work throughout. I will definitely be recommending Adam to any friends that I have looking for a recreation property in Illinois.

Great experience once again. Ed and Adam are my go to Land Specialists for Buying or Selling Land. Professional, honest, and just all around great guys!

Adam was outstanding! Very professional and explained every detail to our understanding. Always willing to take our calls and answer our questions. Very polite and respectful.

Adam & Ed were extremely helpful and detailed with the purchase of our property. Their suggestions, guidance and professionalism are beyond excellent. Not only that, they are truly great and genuine guys! Even after the sale, they continue to keep in touch and show a true interest in our success and cultivation of a great hunting property! We are very thankful to have worked with them and look forward to a lifelong relationship. We sincerely hope to make them proud! We don't think we could have lucked out any more than with this property and both of them!

The service was flawless. Adam "carried the ball" all the way to a fair and equitable outcome for all parties. Many thanks to the whole team and feel free to use anyone or all of us as references. Sincerely,

Adam is very professional. Prompt response with initial contact and knowledge of the area.

Adam is very professional but down to earth. Easy to work with. Very likable. I feel very comfortable leaving everything thing to him. My sister (co owner) had never met Adam and said she would use him if and when they decide to sell. We are using him on another parcel of land.

Experience was very nice. Adam took care of everything, from dealing with the buyer and all the paperwork.
Contact Agent
Thank you
We'll have an agent contact you shortly.
Contact Agent
Thank you
We'll have an agent contact you shortly.