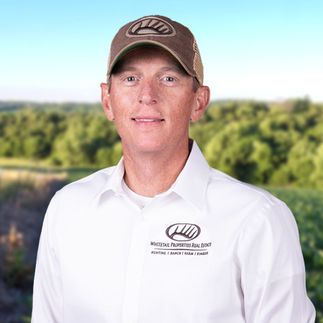 Adam Hayden
Real Estate Salesperson, Land Specialist / Licensed in OH
Testimonial Quotes
Adam Hayden:

What My Clients Are Saying
Adam, was very professional and kept me informed every time that a bid was offered on my property. He never stopped and never gave up. He is a first class person and LOVES what he is doing.

"Very pleased. Felt comfortable with Adam and his knowledge of the area."

"We were very pleased with our interactions with Adam and Brandon. From the very first phone call, Adam was always cheerful and pleasant, gave us good advice and promptly returned all phone calls and texts. We were extremely surprised at how easy and fast the whole process was finalized. We've never done a computer generated contract and sale before and Adam graciously helped us through the process. Great customer service!

We didn't deal directly with Brandon but appreciate all the work he did in walking the land, taking pictures and promoting our property in readiness for the sale. It was nice to get to meet them at the closing. Both Adam and Brandon met and exceeded our goals. We would use them again and recommend the Whitetail Properties team to anyone! Thank you for making this such a pleasant experience."

Adam was awesome, we had quite a few challenges from access issues to some other important details that were not disclosed originally when we signed the purchase agreement. Adam handled them awesome, in fact we were able to still purchase the property, but at a discounted price from what we originally negotiated. I could not have done it without him.

Had no problems. Adam addressed all our concerns and worked well with both us and the seller. We did come across one issue concerning an Oil and Gas Lease on the property which no one was aware of. The title company advised us and we pursued researching the individual involved in the lease and will contact him as to the disposition of the lease.

Great experience. One thing I really appreciated was the time Adam took to listen and then act accordingly. Also, Adam was confident and easy to talk things through with.

Adam is great to work with all around!

Adam Hayden did an unbelievably fantastic job and he is a true asset to your company. He is a true professional and everyone in your company is a true delight.

Adam was friendly, professional, and had good communication skills. Adam was the agent when I originally bought the property. He did a good job when I bought the property, so I knew he would do a good job selling the property.

Adam did a fantastic job!

Seems like a good young man that cares that all involved have a good experience. I buy or sell probably 20 times a year, Adam has good people skills and I would use him again.

Adam was incredibly helpful, traveling long distances to meet with me, going to the closing when I could not, helping me decide how to respond to the buyer's first offer. He was polite, honest, and worked really hard to present our property in the best light possible.

Transaction was ahead of schedule. Adam was very facilitating as far as being proactive and there for all inspections, getting contractor/inspectors information, acted very professionally as a dual agent. He was extremely helpful to me as I'm currently residing in Washington D.C. and my scheduled only allowed me to visit the property on a limited basis but I had trust in Adam and he always I felt acted in my best interest.

Adam, I wanted to drop you a line and say again "Thank You". You did way more than I expected. You got it done faster than I expected. You did a thorough and complete job. I couldn't believe how hard you worked. I am completely happy, satisfied and amazed at how you handled yourself. I believe your success is due to your honesty, sincerity, and genuine concern for your client. I am impressed. I am very glad I chose you to sell my property and I would do it again with you. I hope to see you this summer when I get home. Thank you. You did a tremendous job. You are not only a good agent but a good guy and a good friend. This guy is truly a professional. His honesty and sincerity closed the deal. Adam Hayden worked far above what was expected. He needs a pay raise. More to follow..!! Your Friend

Adam went above and beyond working with us. Our mother passed last year and left her property in three names. I know it couldn't have been easy working with us. I appreciate everything Adam done. He is a very kind, professional person. I would recommend him in a heartbeat.

Adam was very helpful. This was my first real estate transaction. Will definitely use Adam again when looking to purchase more land.

It was a difficult sale because we are an organization requiring consensus on all decisions so the agent had to deal with multiple opinions throughout the process but he took it in stride and I believe we got a fair price for our property.

Adam wasn't a "I know all the answers type of guy" and I liked that, if he didn't know the answer, he didn't hesitate one minute, he just said "let me check that out and I will get back to you".

Eagle Creek Beagle Club, Richard Baumann, S

Adam was outstanding! He was prompt and professional and just an all around great guy. He always went over and beyond what was needed.

Adam was awesome. He exceeded my expectations and will use him again the next time I buy or sell land.

Fantastic experience. Agent had to overcome some obstacles.

Adam did a very professional job, listed and closed quickly, and got me more money than I expected

Dear Mr. Dan Perez,

I felt compelled to drop you a line concerning my recent property sale and give you some feedback on one of your sales agents, Adam Hayden. I had many sales agents wanting to list my property. I considered selling "by owner" as past experience showed many agents sell from their desk, waiting for the phone to ring. Adam Hayden was the only one to call back to inquire if I had made any decision or had questions regarding my property. He was polite, professional, easy to talk and connect with. I was very clear on my expectations and was pretty hard on him at first because if I was paying a high commission I wanted results not lip service. Not knowing Adam or Whitetail Properties I signed on for six months just to see how things would go. To my great surprise, Adam worked tirelessly day & night and made himself available 24/7. He kept me informed several times each week as to current status and took care of the buyer as well, resolving any problems or concerns. I truly believe Adam did more and went out of his way on many occasions to get this done. Adam represented me and my property professionally. I could not be anymore satisfied or happier. Rather than being a great real estate agent, I consider Adam a friend. Someone who is sincere, honest and just a great guy to know. Lastly, your company can be proud to have such a competent and professional representative as Adam Hayden. Adam is truly an asset and will continue to be successful as he is relentless in accomplishing the job at hand. Continued Success to you, Adam, and Whitetail Properties. Referrals and recommendations are the least I can do. Sincerely,

Adam was great to work with. Very knowledgeable about the process and very helpful. Answered all my questions in a timely manner. I highly recommended Adam as a real estate agent.

Adam was wonderful from the beginning of the transaction. He made it easy and had the answers to all my questions. So glad we found what we were looking for and it all worked out. Thank YOU!

Agent was very professional and knowledgeable with the geographic area of my property. Also very personable. He got a good offer in 5 days and closed very quickly. I would encourage him to use me as a refererence.

Adam was great! Property sold in 3 weeks!!

Very helpful with the whole process from start to finish.

Adam Hayden of Whitetail Properties was an outstanding agent with complete thoroughness for the purchase of our hunting land in Ohio from start to finish. Adam always answered or returned my calls promptly and found answers for me. I was impressed with his knowledge and cordial presentation as he went above and beyond when working with us. He was professional and we highly recommend him without any reservation.

Everything went well and had a quick closing.

Very easy and very fast! Property sold almost immediately.

I really enjoyed working with Adam. He was surprisingly knowledgeable about the property, deer hunting, friendly and concern about the sellers and me.

Very good. Had a good vibe. Wasn't a typical home listing, basically land. Felt Whitetail Properties would be a good fit.

My experience working with Adam Hayden and Whitetail Properties was the easiest experience I have ever had compared to any other realtor. Adam promptly returned all of my calls and emails and made the whole process simple. I would recommend him to ANYONE! Thanks,

Very good. Adam worked hard to find a buyer and did a good write up on the property.

Adam was highly professional and answered all our questions. I would recommend him to all our friends and family.

Adam has been great! Whitetail Properties does an outstanding job of listing properties through the eyes of a hunter.

Adam Hayden is wonderful. He understands aspects of a hunting property that is appealing to prospective buyers. He thoroughly took his time walking our property, taking the right pictures to effectively market our property to potential clients. He was very very easy to work with. In fact after selling this property we turned right around and bought another Whitetail Properties through Adam. Due what you can to retain him. He's one of the good guys.

Adam was very professional and was able to get an offer within days of listing.

Adam was excellent to work with. Very knowledgeable, understanding and helpful. We had received multiple brochures, ads and inquiries from different realtors, but ultimately, it was Adam's courtesy and promptness in responding to us that we decided to list our property with Whitetail Properties. We also appreciate the fact that they specialize in hunting property.

Adam was very professional and helpful throughout the process.

Adam was very professional and kept us updated throughout the selling process. He had access to out of state buyers and this helped us in selling to a cash buyer.

I can't say enough about how helpful, knowledgeable, professional, and comforting Adam was during what was the single largest purchase at this point in my life. There was no question he couldn't answer and asked the questions I would have never even thought of. Repeatedly and without a doubt, he put my best interests even before his own. If Adam is the example of who Whitetail Properties strives to be, then it says a lot about them as a company.




It was really great Adam was very helpful and made the experience easy.

I called Whitetail properties on the phone, spoke with Adam Hayden, I agreed to let Adam work for me and he sold my property in about two weeks!

Very professional, kept me up to date on every matter, very knowledgeable about trees composing property so we could fix a reasonable price for buyer and seller.

Adam was courteous and professional. He has a very detailed disposition. His personality is very similar to my own. He did a through walk-through of our property and made recommendations as to what would be a good asking price based on the current market. It would be a pleasure to work with him again.

Adam is a great guy to work with!

Thank you for Adam Hayden as a representative of your company, Whitetail Properties. His integrity, honesty, straightforward advice, patience, neighborly love for his fellow man, and hard work is and was outstanding!




It was a pleasure to get to know him as a person and his representation of your company standards...Thank you! Thank you! Thank you!
Contact Agent
Contact Agent
Contact Agent
Contact Agent