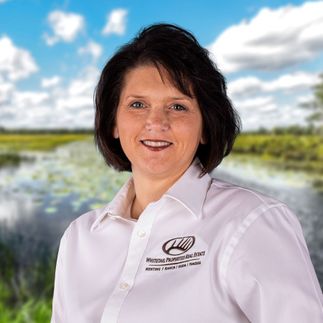 Amber Camp
Broker, Land Specialist / Licensed in NC
Chip Camp Land Specialist Team
Testimonial Quotes
Amber Camp:

What My Clients Are Saying
Agent was helpful, knowledgeable and patient.

Chip Camp was a very friendly and knowledgeable partner in the process of finding the right property and closing a challenging deal in a rural area with unsurveyed boundaries.

Chip & Amber were very accommodating in the short time we had back in NC to look at the properties. They even brought their side by side in the rain to get a better look at the land.

Personable, knowledgeable, and always professional.

Amber was very professional, courteous, polite, and very knowledgeable. She answered all of our questions in a timely manner. She took time on the phone with us to assure us that everything was going smoothly. We would like to highly recommend Amber for a promotion if possible. And also if possible a bonus or pay raise. We are looking forward to the day when we can meet Amber in person to tell her how much we appreciate the very good job she did in selling our property.
Contact Agent
Contact Agent
Contact Agent
Contact Agent