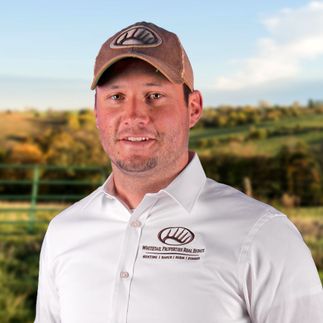 Andrew Malott
Broker, Land Specialist / Licensed in IN
Testimonial Quotes
Andrew Malott:

What My Clients Are Saying
Andrew was awesome. He worked hard to work out details needed for closing had great attention to detail and superior communication.

Andrew was awesome to work with. The transaction was pretty straightforward but Andrew was there entire time. He was very responsive to our questions and really helped dot the I's and cross the T's. Super glad we had him with us.

Everything was outstanding from start to finish. You guys are consummate professionals. Andrew was a great realtor. The auctioneer also did an excellent job.

Andrew is a great salesman! Plus all your information, website, all very nice. I worked in the mortgage business 30 years ago and I felt comfortable using Whitetail Properties!

I needed expertise in that county. Andrew had what I needed. Andrew gave me accurate land market value for the area and helped me determine a list price for a quick sale. He stayed in touch and kept me informed.

A+, Andrew was great to deal with, easiest and best land sale I have ever experienced.

Working with Andrew was a real pleasure. He was professional, quick to respond, and he took care of everything. If you're thinking about listing your property with Andrew and Whitetail Properties, just do it. You won't regret it

Very responsive and professional.

Great, able to answer questions and very personable, not pushy.

Andrew was very helpful and was there every step of the way. Andrew dropped everything to meet our needs, especially since we lived in Wisconsin.

Andrew was patient as we looked at properties. He was helpful and offered suggestions as to location. I would recommend Andrew as a top agent.

Nothing but professionalism, respect and all around helpful.

Andrew was very helpful and from our first sit down I could tell I could trust him. Delightful and very easy going

Were happy with the price we got for the property. Things went relatively smooth with the process, just the normal hiccups. We hadn't been through the process in quite some time and had to relearn how to navigate it and Andrew was very helpful with that. We appreciated his patience and help!




It was seamless and easy.

Wonderful agent worked on Sunday to make this happen.
Contact Agent
Thank you
We'll have an agent contact you shortly.
Contact Agent
Thank you
We'll have an agent contact you shortly.