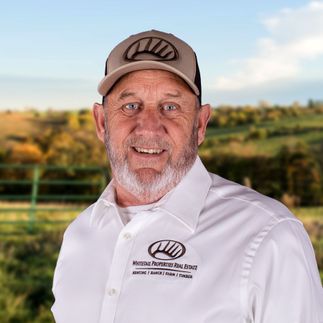 Art Mott
Real Estate Salesperson, Land Specialist / Licensed in MS
Testimonial Quotes
Art Mott:

What My Clients Are Saying
After years of listing my property with other realtors, I was fortunate to learn of Whitetail Properties who made a terrific difference in my life! Whitetail Properties provided an invaluable service for me through you agent, Art Mott. Art was personable, efficient, resourceful, and very caring. Thank you for the kind of service that brought fantastic results for both seller and buyer! Sincerely

"Pleased with Art's honesty and integrity."

Very good. Priced & sold for more than I thought worth.

Art was a pleasure to work with, very knowledgeable and still after the sale is willing to help us or answer any questions. Art Mott is a great agent!

Mr. Art answered all of my questions and went out of his way to help me with getting the property.

Couldn't ask for a better experience. As a professional related to this industry, agents were extremely knowledgeable and professional.

Art was awesome. He negotiated a lower price and a contingent contract for me and has also offered to help me layout food plots on my new property. I would highly recommend him to all.

Art was great with everything.

Very professional and helpful through the whole process!

Art was very professional and very informative as well as helpful.

Art knew everything about the property and was very knowledgeable of the area.

I would like to take the opportunity to thank Whitetail Properties for your assistance in selling the property of Ten Point Hunting Club. It was a tough decision to sell our land as we have hunted it since 1939. It was an even harder decision to select a real estate company with the expertise and experience that would make this an easy successful transaction. Whitetail Properties checked all the boxes! Working with Art Mott was truley a pleasure. His professionalism, knowledge of land sales and dedication to the client is second to none. Art had a great knowledge of the land/timber values in helping us set the price. Art said that he could sell the property quickly and he delivered. Thank you for everything and again, THANK YOU, Art!

Great. Very good at his job. Kept me informed at all times.

Really good, Art is a great guy.
Contact Agent
Contact Agent
Contact Agent
Contact Agent