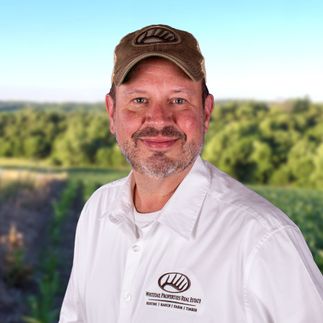 Bill Minor
Broker, Land Specialist / Licensed in IN
Testimonial Quotes
Bill Minor:

What My Clients Are Saying
"Outstanding. Bill, Jay, and Brandon were all wonderful. They were professional, timely and helped make the process extremely smooth. They went far and beyond in assisting on site details that had to be handled, from cutting logs to helping stock my lake and meeting with contractors on site. They even arranged for a kayak so my son and I could go out on my lake before closing. Bill did an outstanding job when I purchased the property so he was my go to guy when it was time to sell."

"It was great to work with Bill and the team. He was very knowledgeable and helpful with the entire process. I would recommend him to anyone. They understood the special nature of the property as a timber farm versus just farm land and trees. Bill took time to get to know us and helped get us a great price."

First off, I want to thank Bill, Jay and Brandon for the appreciation gift sent to us. Our experience with Whitetail Properties and these realtors for our recent real estate purchase exceeded our expectations.

My husband and I searched for over a year for property, and we could not find a realtor to help us with our search or follow up until we corresponded with Whitetail Properties; our in person agent was Brandon Smith.

Once Brandon contacted us, he was the most professional realtor we have ever worked with. He was willing to get answers to our questions in a timely manner and was always kind, respectful and thorough. We are a little over 3 hours from the property that we purchased, and he always considered our travel time and met with us accordingly.

What amazed me was that he followed through on every detail during the purchase process and even after our closing. We closed June 16th and he has contacted me regularly to make sure the exchange of ownership of the property was completed and wanted to make sure that everything was good. He stated that if we needed anything to make sure to contact him.

He made an excellent impression throughout the entire real estate process. This career path he has chosen fits him to a T, you need to keep this one on your staff.

We met Bill at closing and it was also an enjoyable experience. Once again, thanks for everything!

"Bill and Brandon are very knowledgeable. They kept my best interest at heart as they located a buyer with my similar interests in land management. I decided to list my property because of the excellent reputation of Whitetail Properties and my confidence in the agents through widespread advertising."

I thought Bill and his team did a great job. It was good to look at the property with them.

Excellent- friendly, responsive and thorough!

Bill and his team are extremely helpful and knowledgeable. They go above and beyond what most agents normally do. Bill and his team are a real asset to Whitetail AND us. Thank you!

Bill was very patient with me and explained anything I asked in detail.




Bill and Jay Minor were great to work with. They were very attentive from start to finish. The property sold for full asking price in 5 days. I believe this happened because of great work by Bill and Jay to do a quality presentation of the property online. I believe when buyers are looking for hunting properties they go straight to Whitetail Properties to see what's available.

Excellent!!! Bill has a wealth of knowledge about this business. He goes above and beyond what other agents do. Honest and does what he says he will do.

Very positive and professional. The marketing reach you have, the professionalism of Bill and the Whitetail Properties team.

After Bill listed my property there was interest in it almost immediately. We closed on the property within 5 weeks of putting it on the market and received a good price. I have listed hunting property with other companies in the past and have not experienced anything near this level of success. I have upgraded to a larger farm and would not hesitate to list again with Whitetail Properties.

Thank you for the great work and everything else that you have done for us. Also thank you for the wonderful gift we received from you. We love our land because it has fulfilled our long time dreams. Thank you again and for all you work and help.

Bill was very helpful throughout the whole process. He worked very hard in getting both parties to agree to terms and chose a Title Company that was professional when closing. I have watched many episodes of Whitetail Properties and enjoy your show. Keep up the good work.

After our first conversation I knew that you and Whitetail Properties where the people that I wanted to sell my property. Your understanding of the land, timber values, connections within the industry and the overall process was very impressive. You somehow made everything seem easy and flawless. You are a very down-to-earth, knowledgeable, and honest guy who seemed to genuinely love what he was doing for a living. You showed a true passion for the oudoors and seemed to go the extra mile for your clients. That in itself is very refreshing. I would highly recommend you and Whitetail Properties to anyone wanting to buy or sell land.

I would like to take this opportunity to thank you and your associates for the outstanding job you did for me, selling my property in Brown County, Indiana. From the time you came to my home and drew up the sales contract, to listing the property and finding a buyer was almost unbelievable. Earlier attempts with other Realtors in Brown county had almost discouraged me from selling the property especially when it came to the price. I was extremely pleased with the selling price you reached for the property and the explanation of all the fees and your pinpoint accuracy as to what I would receive. Closing was fast and precise with no hassle. It has been an absolute pleasure dealing with you and Whitetail Properties. In the future, I would highly recommend you and your company's professionalism.

From first contact with Bill, we knew for certain that he would go above and beyond to get us into the property that we have wanted for a long time. He was able represent both parties in such a professional manner. Bill was very knowledgable on the layout of the property and was extremely helpful answering any questions that we had about it. I without hesitation, would fully recommend Bill to anyone that is looking for property.

I met Bill last July at our Rockville farm on a blistering hot summer day. I could tell that I liked Bill after that very first visit. My father had just passed away in January and after much discussion we decided to sell the family farm. I could tell by talking with Bill that he was an outdoorsman and understood the type of very special property that we were dealing with. Bill committed from day one that he would step up to the job and sell our property under some very trying circumstances. I told Bill that day if he took this job he would end up regretting that he had ever met me or signed up to be our realtor on this property. My brother and I jointly owned the property and were not speaking at the time. Bill stepped into a hornets nest putting it mildly. Bill understood what he was getting involved with and knew it was a highly charged and volatile family trust settlement. At all times, Bill was patient and understood the emotions that evolve when selling your deceased parents' property. The good news is the property sold very fast. It was listed for approximately 4 months prior to us excepting an offer. I feel like I've gained a new friend. Bill guided us through the whole process and made it as easy for us as possible. Thanks a million Bill. My hats off to you.

Bill, I want to thank you so very much for all of your efforts. My parents are very impressed with you! Thank you for looking out for them on my behalf!

Bernadette Caraher - Koenig Rubloff Realty G

Bill Minor was very personable and went out of his way to help us in any way possible. We are very appreciative for all the extra special treatment he offered to two elderly clients. We would recommend him in a minute.

Bill, I thought I would take a moment to say thank you. When you sold my Orange County property I thought you went above and beyond in your efforts. Then came the time for you to find me my next hunting property. As you know I had a list of priorities when it came to that perfect hunting property, you showed me several properties. All of them would have been great for most Hunters, however, I stuck to my list of what I wanted my next property to be. Somehow you knew just what I wanted in a hunting property. I believe it took several months to find what was perfect in my mind. During the process you never tired and was always looking for what met my needs. In the end you found exactly what I was looking for. I would highly recommend any one selling or buying property to use your services. I might add that the gift I received from Whitetail properties was a great bonus.

We would like to thank you very much for your outstanding work. We spent months and months looking for a hunting land. It was not so easy to find a property we wanted and especially to find time to view the property. I spent hours looking through the listings online. We were very impressed with planning of our one-day trip to see three properties and discuss advantages of each of the properties in details so we did not have to return back to you with any questions. We appreciate your efforts so much while working on reaching the terms and arranging the date and location of the closing to work it the best way for us. Also thank you for the wonderful gift we have received from you and the management team of Whitetail Properties. It was a great pleasure working with you. There is no doubt that we would recommend you and Whitetail Properties services.

Thank you Bill for your great effort in selling my property quickly. I knew going with you was going to pay off for the soul reason that you actually take the buyers to the location. Anybody can ask you to go out and look at a property and then let them know what you think. You however, put your boots and bug spray on. You SELL property with effort.

We recently purchased our first piece of recreational/hunting land. Bill Minor went above and beyond in helping us work through the entire transaction and Bill was instrumental in solving an easement issue that took several weeks to resolve. Through the entire process Bill was always ready to assist us in anyway to secure the property. We will definitely call Bill and Whitetail Properties for our next land transaction.

Whitetail Properties has a unique business model. Most realtors cannot value and sell property where the value is mostly in the timber and land. Five years ago I attempted to value my 53 acres and was torn between foresters' estimates and plain vanilla realtors' estimates. I saw Whitetail properties on the internet, but they were at that time not licensed in Indiana. A year ago I became aware that they had agents in Indiana. I contacted them and was put in touch with Bill Minor. Bill was diligent and worked tirelessly on my behalf and his advice was sound. We closed on the property 6/4/15 at the price I had wanted.

I have sold 2 properties with Bill Minor and I am very pleased with his service. Both properties sold within 2 weeks and the recent property sold at a full price offer, which would not have been possible without the top notch marketing done by WhitetailProperties. Bill did a great job showing the property, keeping me informed and ensuring everything went smoothly through closing. I have sold 3 recreational properties with Whitetail Properties and plan to do many more. Thanks!

My wife and I recently completed the sale of our Owen County Indianan property through Whitetail Properties with Bill Minor. The property was just over 200 acres, half wooded, with a mature lake and a 3000 square foot log home. We had an excellent experience from the beginning. Bill was extremely thorough from setting up the listing to advising us on price point. He was always responsive to any question and gave us great follow up after each showing. Upon receiving an offer, Bill efficiently handled the negotiations and gave sound advice. He is clearly passionate about his job as well as helping others realize their dream of experiencing the rural lifestyle. He is honest and committed to his work. It is a pleasure to recommend people and companies who have done an excellent job and we would recommend Bill Minor and Whitetail Properties to anyone looking to sell or purchase recreational or hunting property.

Bill did a good job. He was creative and was an active salesman. He did not just post it and wait for a call, he pursued potential buyers that matched their desires with our parcels.

My husband Jason and I found our perfect 41 acre property in Putnam county with Bill. We wanted a property to build our future home on and also for my husband to hunt. Bill took the time to show us multiple properties, but once we found this one, we knew it was it! Bill walked the property with us and was knowledgeable about the vegetation and hunting capacity of the property, which was very important to my husband. We initially missed out on the property due to circumstances outside of our and Bill's control, we were all very disappointed. However, a couple months later, an opportunity presented itself to make another offer on the property. Bill jumped all over it and was sure to follow-up and make sure that we had our chance…and we got it! If it wasn't for Bill taking the time to work hard for us we may have never gotten our dream land. Bill has since visited us at our home after our construction was finished and we now consider him not only our realtor but a friend. I would recommend him to anyone looking to sell their land or find the right property for their own dream! –Brittany and Jason Wineinger

Thank you very much for your work on the sale of our property. You and your company certainly are focused on the sale of land. We wasted our time previously by using standard realtors that primarily focus on the sale of residential property.
Best of luck to you.
Rich Stutz


Bill did a great job and I would use him again for future purchases or if I were selling!

Bill recently sold our property and did a great job. He was knowledgeable and professional, did a great job marketing the property, and got the results we were looking for in record time. Would highly recommend him and his team to anyone looking to buy or sell hunting property.

Brian Kooistra
Chief Operating Officer
Garmong Construction Services

We wanted to thank you again for helping us find exactly what we wanted and needed.
Thanks again,
Danelle Coy

Bill went above and beyond taking pictures and describing the property. This contributed to the quick sale.

The deal was easy to maneuver with all questions answered in a timely manner. Bill was very personable and made things comfortable for all parties.

Bill was outstanding to work with. We'll reach out to him again in the future if/as needs arise.

I would certainly recommend Bill Minor to anyone looking to buy or sell property in south central Indiana.

It was a pleasure to work with Bill. I will definitely work with him again in the future.

Bill kept us up to date on what was happening with our property.

Even though we were a long distance apart, and the property a distance from Bill, he was great to work with.

Bill was super friendly and patient. He allowed us to take all the time we needed to view the property. He sat with us on the day we viewed the property and allowed us to ask questions and honestly just shoot the breeze with him. He is a very personal guy. I truly appreciate how hard he worked to close the deal on a short deadline.

We had the best experience!! We did not know either agent, but feel like we have lifelong friends now. Couldn't have had a better experience!!

Bill always returned calls and took care of entire purchase process. The web listing was excellent, and had way more details than most realty listings.

We had a very difficult and lengthy process for purchasing this property when one of the co-owners passed away the day after we made our offer. Bill knew how important this property was to us. He was also very patient, compassionate, and kind in dealing with the widow who had to sell the property. It was important to us that she be treated well, and Bill was sensitive to the needs of both parties. This may have been the longest process he has had in selling a property, over a year! But he stuck with us, made sure we got the homestead property we have dreamed of for years, and helped the kind woman who allowed us to purchase this sentimental family property. Bill is an advocate, and very knowledgeable about the land and the resources we can explore going forward. If we have any future need for property purchase, we will be calling Bill and Whitetail Properties! Thanks for everything!

We would still be stuck with that property if you hadn't mailed those postcards. It took me awhile to make the decision, best thing I've ever done. The experience working with you was great, especially since you did all the work. Thanks

Bill was the best. I couldn't have scripted this sale any better, got more for the property and sold it faster than I thought possible!! I'll be back

He was great! I would definitely recommend...we love our new property.

Thanks to Bill, everything went smoothly selling our house. No problems at all. He did a great job. Thanks Bill

Very responsive, knowledgeable, friendly and closed fast.

Bill was professional yet personable.

Excellent experience! Bill Minor is as professional as it gets. I know where I'll be going for any of my Real Estate needs. Bill Minor and Whitetail Properties!

My experience with Whitetail Properties Land Specialists was excellent! Jay Minor went above and beyond to show me this property on two seperate occasions and gave us a very detailed tour of the property. Jay was always available to answer any questions we had and worked with us throughout the negotiation process until the deal was finalized. Jay was very professional, honest, personable and responsive every step of the way. Additionally, Bill Minor always communicated with the seller and us as the buyer to make sure our questions were answered to our satisfaction in a prompt manner. I could not be more pleased with Jay and Bill Minor for their efforts in working with us to purchase this wonderful property! Kuddos to them both for an outstanding job! Thanks for everything!

Thank you for the hard work involved in selling our property. May you be blessed with many more sales.

Bill has been fantastic! We are entering our fourth real estate transaction with him. He's knowledgeable, responsive and a great guy! Bill made us feel secure and confident from the very beginning. He has handled all of our transactions seamlessly. We can't recommend him enough!

Great past experience with Bill. Very Professional, very experienced and attentive. Bill Minor is our guy.

My husband had talked to Bill before we listed with another agent several years ago.. We took the farm off the market, and after my husband died, I called Bill. I had asked several trusted Parke County area professionals about Bill and received high marks for his work from all of them. Hiring Bill and Whitetail Properties was a very good decision.

I had chose to list with Whitetail Properties in January of 2020. Unfortunately, I had been unlucky selling this property and it had been on and off of the market since 8/2016. During that time, I had multiple realtors, completed expensive remodeling projects and paid for professional staging services (over 12 months!). Unfortunately, the house still remained on the market with limited interest. When I was informed that my agent had left the company and my new realtor was Bill Minor on 4/30/2020. I had little hope of ever finding a buyer and was very down on my luck. However, Bill turned things around and quickly got several offers. He was very innovative in determining effective marketing strategies and we closed on the sale of the house within 3 1/2 months!!! The buyer was perfect and loves the house! Surprisingly, Bill impressed me even more with his care and attention to detail regarding closing! Bill was a Godsend!

Professional and prompt with communication.

Bill was very responsive, listened to my questions and answered clearly and carefully. He kept me informed of activity during the listing and showing processes, and once an offer was made, advised me well. I felt he was working in my best interests, at all times.

Bill was very professional and provided excellent guidance in selling my land.

Bill Minor made every step of the process very easy and trouble free, which helped me to relax and see it through. It is always a pleasure to deal with a person who possesses such a high level of professionalism. A rare event in these recent times. I know several local agents personally, but I had an "urge" to talk to Whitetail first. After our first meet, I was convinced and never called another agent.

The whole "package" (timing, ease, sale price, and even the new owners), was an answered prayer.

Bill Minor and Jay Minor paid outstanding attention to listing this property, they are very efficient and are great at what they do. It sold in less than a month and the closing meeting went very smooth.

Bill worked diligently to get this property ready for sale. He is knowledgeable and went above and beyond to help get us to the point that it is ready to sell.




Whitetail Properties is not just a realtor. You are a land specialist who understands the potential of a property; not just the amount of acreage that is available.

Excellent. Met with Bill Minor. Was very impressed. He possesses so much knowledge about land, timber, lakes and farms. I had some of each. He understood the value of each and knew how to market the property. Bill and Jay are extremely knowledgeable, good guys, professional and valuable advisors.

Bill was efficient and worked hard when challenges would arise.
Contact Agent
Contact Agent
Contact Agent
Contact Agent