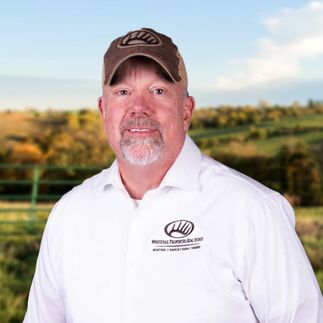 Blake Shelby
Salesperson, Land Specialist / Licensed in LA & AR
Testimonial Quotes
Blake Shelby:

What My Clients Are Saying
Blake was simply wonderful. We couldn't have asked for a better land specialist to work with us. Communication helped keep things on track. What was a complicated process was made much smoother. I can't thank Blake enough.


From listing to closing, our experience with Whitetail Properties Real Estate agent, Blake Shelby, was nothing less than exceptional and professional. I give my highest recommendation to Blake Shelby and his team at Whitetail Properties Real Estate as they tirelessly delivered a professional and smooth process of listing, negotiating and closing on our property. Blake's keen insight of the market and his ability to see the practical as well as the many potential uses of our unique piece of property, made Blake an invaluable resource in finding a solid buyer. We are extremely impressed and grateful for the exceptional amount of attention to details and the unlimited amount of communication which resulted in finding a buyer and closing the sell in a relatively short amount of time after listing our property. Beyond getting to know Blake on a professional basis, we feel that we developed a personal long standing friendship with him as well. We wish Blake and his team at Whitetail Properties Real Estate all the very best in the coming years.

Blake was very professional. He was easy to communicate with and kept me informed throughout the time period my property was listed.

Blake Shelby is a very honest member of the professional sales force. Lawyers consider honesty ot be the bottom line: If Blake says it's raining you don't have to turn to look out the window - - - it's raining.




Blake Shelby is a natural salesman in the best sense of the work and very loyal to his clients.




I am writing this letter of recommendation without qualification or reservation to commend him. He works with sellers quite well. He is energetic and highly resourceful. Would I use him again? Yes, in fact that has been the case.

Blake was easy to work with. He did a great job presenting the property on your website and got results. There were some delays in closing, but he kept us informed on what was going on and that the deal was still on track.
Contact Agent
Thank you
We'll have an agent contact you shortly.
Contact Agent
Thank you
We'll have an agent contact you shortly.