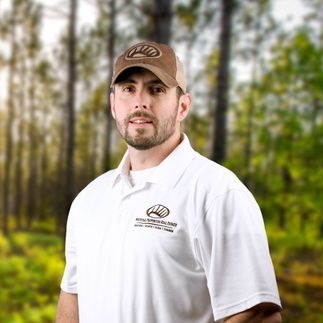 Brandon Hutchison
Broker, Land Specialist / Licensed in OR
Testimonial Quotes
Brandon Hutchison:

What My Clients Are Saying
I just wanted to send a quick note to thank you for the work you did helping me sell my property. I appreciate the fact that you took the time to meet with me on site and conduct an in person review of the property. The fact that you returned the next day to film drone footage to help truly showcase the property is a reflection of your dedication to your job. You stayed in contact throughout the sale process and kept me up to speed on all the paperwork. When it was time to close and things weren't exactly as you had said they would be you stepped up and made it right. I was more than impressed by this. If you treat every client the way you treated me you are in for a very long and successful career.

Thank you again,

"After having my property listed on the market with another realtor for 2 years and no luck selling it, I decided to meet with Brandon and see what he and Whitetail Properties had to offer. He puts his clients first and worked with me from early in the morning to late at night on multiple occasions. He was always enthusiastic to answer questions and he helped get my property sold in just a few months. I recommend Brandon for the job because he has a very good understanding of the properties he represents and provides good communication with his clients. He put a smile on my face after the closing of my property!" Thank you,

Brandon is a fantastic agent! He found the perfect build-able property for me that fulfilled all of my requirements. He was open and honest to divulge any possible hang-ups, and advantages that would apply to me and my stated goals. As my first large land purchase, I had many questions. Each one was answered concisely and completely, to ensure I was always clear and comfortable. He introduced me to the process by providing the 'big picture' as he guided me through the entire process from start to finish. I appreciated that Brandon provided timely updates (with minimal to no delay) to expedite the resolution of any questions, or hang-ups along the way. I made mistakes from the very beginning, and Brandon was there to help. I was at least four hours late to the meeting location appointment. He stayed until I arrived, providing directions along the way to help get me there. I was still able to get his awesome tour, and we stayed until dusk! He's very knowledgeable about the property, which was again apparent during the tour. It included a detailed trek of the property, its abundant wildlife & natural resources, the geography details & recreational activities of the property and surrounding area. On a personal level, I connected very well with Brandon. He's very friendly, and easy to talk to. I was impressed by his courtesy, and how he made me feel more like an old friend than a customer. I've already recommended Brandon Hutchinson to many of my friends who are searching for a similar property. I would recommend him to anyone who needs a solid agent, that will go above and beyond if necessary. He'll ensure that all parties are completely satisfied along the way for complete success.

The experience working with him was the real deal. He ultimately has incredible communication skills, understanding in his clients and he works late at nights and very early in the morning to satisfy their needs. You guys should be really proud of him. My hat is off to Brandon. I'd definitely pick him again for the buying/selling properties.
Contact Agent
Thank you
We'll have an agent contact you shortly.
Contact Agent
Thank you
We'll have an agent contact you shortly.