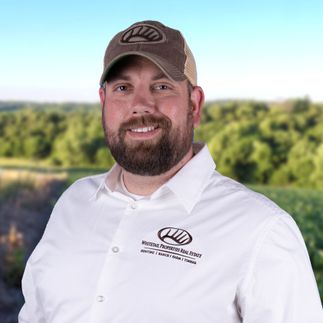 Brandon Smith
Broker, Land Specialist / Licensed in IN
Testimonial Quotes
Brandon Smith:

What My Clients Are Saying
"Brandon went above and beyond our expectations. A great pleasure to work with."

"Brandon was helpful in finding what we where looking for. He had a nice personality."

"It was a team effort. Started with Jay and due to vacation Brandon picked it up. He was attentive and easy to communicate with."

First off, I want to thank Bill, Jay and Brandon for the appreciation gift sent to us. Our experience with Whitetail Properties and these realtors for our recent real estate purchase exceeded our expectations.

My husband and I searched for over a year for property, and we could not find a realtor to help us with our search or follow up until we corresponded with Whitetail Properties; our in person agent was Brandon Smith.

Once Brandon contacted us, he was the most professional realtor we have ever worked with. He was willing to get answers to our questions in a timely manner and was always kind, respectful and thorough. We are a little over 3 hours from the property that we purchased, and he always considered our travel time and met with us accordingly.

What amazed me was that he followed through on every detail during the purchase process and even after our closing. We closed June 16th and he has contacted me regularly to make sure the exchange of ownership of the property was completed and wanted to make sure that everything was good. He stated that if we needed anything to make sure to contact him.

He made an excellent impression throughout the entire real estate process. This career path he has chosen fits him to a T, you need to keep this one on your staff.

We met Bill at closing and it was also an enjoyable experience. Once again, thanks for everything!

"Bill and Brandon are very knowledgeable. They kept my best interest at heart as they located a buyer with my similar interests in land management. I decided to list my property because of the excellent reputation of Whitetail Properties and my confidence in the agents through widespread advertising."

Excellent- friendly, responsive and thorough!
Contact Agent
Contact Agent
Contact Agent
Contact Agent