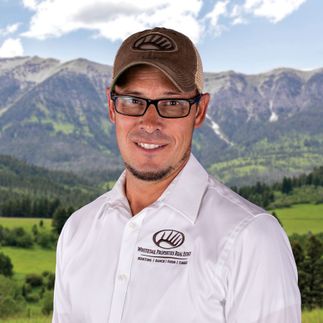 Brent Koehn
Salesperson, Land Specialist - Licensed in WY
Testimonial Quotes
Brent Koehn:

What My Clients Are Saying
Great, Brent went out of the way to be helpful.

Brent is quick to respond, knowledgeable and accommodating - a real pleasure to work with. After looking at Brent's brochure for months I made the initial call and instantly felt trust.

Awesome! Completely flawless and professional. He was available at anytime of day to answer our questions and concerns.

Excellent and very impressed.

Brent was excellent to work with and very professional.

Brent Koehn was so knowledgeable, caring, efficient and Johnny on the Spot.

Excellent experience. Honest, truthful analysis of property and realistic expectations. Brent gave his professional opinion, not a made up story to get the listing. Also, flexible with the listing period, not adamant about a 6-12 month listing period. Kept us informed of showings and prospective buyers interest.




He was very professional. He helped out a lot with my job scheduling he stepped in and got the job done.

Brent Koehn is a great person/realtor! I wish we would have found him when we first began looking for property in Wyoming 2 years ago. I actually did get to email and speak to him in 2021, as Whitetail Properties was the listing agent for a place in Burlington, WY. He was very quick to respond and helpful, but we already had a realtor helping us and I didn't want to "rock the boat" (he eventually quit so we were able to hook up with Brent). We are from out of state and he was very helpful in alerting us of properties as they came up. He also knows the area very well and is very knowledgeable and honest! I would recommend him to anyone who needs an agent! Many thanks Brent!!!
Contact Agent
Thank you
We'll have an agent contact you shortly.
Contact Agent
Thank you
We'll have an agent contact you shortly.