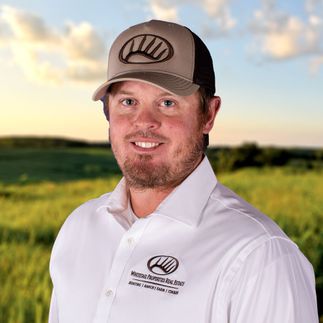 Brett Kleinschmit
Broker Associate, Land Specialist / Licensed in SD, NE
Testimonial Quotes
Brett Kleinschmit:

What My Clients Are Saying
Very easy to work with and an excellent experience!

I had worked with Brett before purchasing the property that we sold. Brett does a great job. From the knowledge of land values to the closing, he was responsive, professional, and personable.




I had tried selling the land myself, the last 5 years but to no avail. I received the flier by mail from Brett, who is with "Whitetail Properties Real Estate," from Yankton, SD. I figured I had nothing to lose in contacting Brett about my land, so I did. I showed him the property and it was put on the market and sold within the following month. So, I was more than satisfied with the transaction. Thank You!

He is a really good young man with a bright future.

The agent was great to work with. He made the whole process very easy.

Everything went very smoothly from initial contact to closing. Brett was very knowledgeable, helpful and responsive. Did a great job representing both the buyer & seller through the entire transaction. Will definitely continue to monitor you website for future properties.

Brett did a great job mediating between me and the sellers. He was responsive to text and emails and went out of his way to meet me at the property to look at it. He did a great job coordinating the sale.

It was great! Very smooth and easy on my end.

Super good communicator. Hope to do some buying with Brett.

Very good experience. Brett was knowledgeable and prompt.
Contact Agent
Contact Agent
Contact Agent
Contact Agent