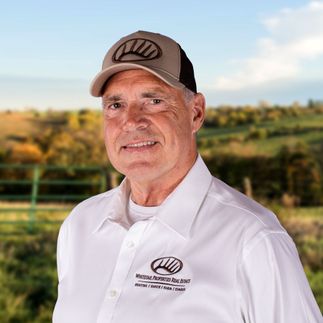 Brian Ruesch
Salesperson, Land Specialist / Licensed in WI
Testimonial Quotes
Brian Ruesch:

What My Clients Are Saying
"Brian & Evan were very professional, but fun to work with and they were easy going. They put no pressure on us. They were great and sold our property in 6 days!"

Brian was knowledgeable and super friendly!! We were able to move quickly and get our dream property secured.




Brian was great!!! Thank you again Brian for selling our land for us during Rusty's terminal illness. Such a sad time, but you got it done so Rusty could appropriate the money where he seen fit prior to his death.




Very friendly. Answered questions that I had.

We appreciate all the work that Brian Ruesch put in to helping us find the perfect property! We are very happy with the outcome of this adventure!

My overall land buying experience was a disaster until I met Brian. He was well versed on the propety lines and history of the parcels. Previous agents, from other realtors, did not return calls/messges. They would either provide me a location to go look at or take me to the property and tell me to walk it on my own. Brian was incredable. He took me places like swamps, ridge tops, etc., that required a lot of time and extreme effort on his part. He has extensive knowledge of the woods, crops, wildlife patterns, etc. He worked very well between us and the seller to ensure we had a smooth transaction. HE IS GREAT!

The experience was the best we ever had with a real estate sale!

Brian did a great job for us from start to finish. He actually recommended that I not look at a property that I was interested in and absolutely recommended the right property based on our needs. Thanks again Brian

Brian was great. He went above and beyond my expectations. He would drive over 1 1/2 hours to my land, to let in contractors to do repairs on a heating system. He showed the property during the Christmas holidays in the very coldest of conditions and deep snow. We got it sold because of Brian showing it then. The family that ended up buying it was the very same family that he showed it to on that freezing winter day. It was also Brian who first showed me this property that me and my kids fell in love with right away. So when it came to having to sell it only one name came to mind Brian Ruesch.

Brian certainly knew his job and he worked diligently on our behalf to come up with what we felt was a very fair and legitimate offer for our property. He tells a mean story, drinks a mean soda, and we consider him a friend who is welcome at our house anytime.

Brian did a fine job even when events proved difficult. I would recommend him and Whitetail Properties to anyone looking to buy or sell a solid piece of hunting land.

I want to let you know first hand how pleased and satisfied that I am with one of your agents from Central Wisconsin, Brian Ruesch. Last year in 2015, Brian did a remarkable job selling one of my hunting properties in under 4 months. He gained top dollar for me, even more than I was willing to sell it for. After we had an accepted offer, I told Brian that I was going to be back in the market for another hunting parcel. I gave him my criteria. To my amazement, about 5 days later, he found the property. I ended up purchasing that. Brian worked hard to get me a fair price on that deal as well, even though the seller didn't want to budge much at the beginning. This year, I ended up having some more land needs. So, I immediately contacted Brian. Why? Well, why wouldn't I have after my excellent experiences with him from the previous year? In January of 2016, I told him that I wanted to sell another hunting parcel that I had. In three days....yes....three days.....he had an offer from a person to buy. The offer was so good, I didn't even bother to counter. I accepted as is. Brian's networking and contacts are exceptional, as evidenced here. So, in February of 2016, I told Brian that I was looking to buy another parcel. I told him exactly what I wanted again. On April 26th, Brian brokered a deal with the seller that we all agreed on. I feel the price I will pay is very, very fair. So, to sum it up, Brian has been my agent for two land purchases and two land sales over the past two years. He has greatly exceeded my expectations in all 4 transactions. The whole time he was very professional, and fun to work with. What an outstanding agent you have working for you. I happen to be the president of a 40-member archery club in central Wisconsin. You can bet that I will recommend Brian and Whitetail Properties when any of my members ask me who to use.

My name is Jason, and I wanted to share an experience I recently had with one of your agents. I know the world of sales, as I run a sales division for a large Healthcare IT company. I also know how hard successful sales people have to work. My experience with Whitetail Properties overall was fair. But, there is one individual who made that experience great! Oddly enough, it was not my own real estate agent, but the seller's agent, Brian Ruesch.

I have to say, Brian was under no obligation to help me, and could have let my agent handle everything. But, if he had, I don't think you would have earned my business. I was not getting the attention and answers needed from my end. Brian went above and beyond to help answer any questions myself, wife, family and friends had. Brian personally introduced me to several contacts within Wood county, who I needed to get answers from in order to satisfy my offer contingencies. On top of that, Brian always made himself available, provided his personal cell number to myself, was willing to show the land, follow up on open items, and is just genuinely a fun and nice guy to be around.

With times tough through a sales cycle, sales reps/agents need to hear that they are doing a great job and that their effort is much appreciated. Their leaders also need to hear that they have a great asset on their team.

I am happy to have met Brian and most certainly will stay in touch with him as we build the next chapter of our lives in Wisconsin. If there is anyone I know who needs land, Brian will be my recommendation to them.

Thank you for leading a great office and for Brian's continuous efforts.

Jason M

Just a short note to let you know what a pleasure it was working with Brian on the sale of our property. We had it listed with another realtor and after we listed with Brian it was sold within two weeks. He goes over and above what the normal real estate agent would do. I Would recommend him highly to others who have property for sale.

I want to provide positive feedback for Brian. We worked with Brian to purchase a cabin in Babcock and he is the best realtor that I have ever worked with. We feel that he really went above and beyond his duties to make the sale work for both parties. I imagine that he is a major asset to your team and we would recommend him to anyone looking for hunting property.

Thank you,

Very happy with the entire process.

Great job, property description on website excellent. Sold in 2 days.

Brian was the best I have worked with. If I don't sell my lake property when my current contract expires I will be talking to him about it.

Overall very professional and helpful during the entire process.

Everything is great. There was deer sign there now hopefully next fall we are successful!

I was a pleasure to work with Brian he did a great job for me. I will tell everyone I know about how pleased I am with Whitetail Properties.

Knows the area, people and selling. Owner willing and did walk the land with us. Very friendly and easy to talk to and answered all our questions!!!

Brian was very accommodating to my requests to see the property multiple times. He was outstanding in his assessment and helped get things done in a timely manner and provided me with contacts for insurance, septic and propane providers in the area. He was AMAZING!!!

Brian found a buyer for my property very fast and handled all communications promptly.

Working with Brian Ruesch was by far the smoothest and easiest real estate deal I have been involved in. Brian was great and extremely helpful through out the entire process. I will be definitely be recommending him to anyone that I know that is looking for land. Also if the opportunity presents itself I will be using Brian again.

Brian knows how to present the land to meet what the buyer is looking for. He was willing to spend the time with the buyer showing all aspects of the land.

From the start Brian lead the way through the whole process. He displayed the years of experience and knowledge needed to sell my property for the best price and in a very quick process. I would highly recommend Brian to any person interested in selling or buying land in the state of Wisconsin. My experience working with him was outstanding.

Brian gave us a tour of the property, went over the property descriptions and was great to work with.

Brian Ruesch got it sold. BAM! I found Whitetail Properties on the internet and called Brian Ruesch. Brian is a Land Specialist who understands hunting properties in Central Wisconsin so I was confident that he would be able to market my property to the right buyer. While on the first phone call, Brian jumped on the internet to look at satellite maps to get a feel for the area. He quickly identified some of the best features for wildlife and hunters. Brian promptly went onsite to walk the property and assess what makes it so special. His first suggestion was from the land perspective rather than the small cabin - "clean up the trails". So I hired a landscape contractor to cut 2-3 miles of existing and new trails. Brian was onsite to supervise. He rode the trails in his UTV to see the property from the wildlife and buyer's perspective. Brian used his awesome UTV which is enclosed, heated and has tracks so he could take potential buyers deep into the woods to see the beauty firsthand. I wasted over two years with 3 other realtors. One national company, one regional, and the third was a local company. The mistake I made signing with residential realtors who focused mainly on the small cabin and superficial aspects of the land. I don't think any of the three showed the property even once and none of them called with updates or suggestions during the listing period. In my experience, many residential agents are eager to take a listing, then let it sit. They boast how the MLS is their best tool. Their only strategies seem to be to lower the price and see what happens. Brian is action-oriented and a good communicator. He kept me involved and informed at every step in the process. His expertise in hunting and specialization in land helped describe the best features of my forest and cabin and priced it appropriately. Rather than using the MLS system, Brian and his team target marketed the property through websites and publications. The result was a serious buyer and a sale! Thank you, it was a pleasure working with Brian!

He was very polite and kept me informed on everything that was happening.

Brian was always there for me. He took his time with me when showing the property. Answered all my questions. Described the paperwork process for the purchase. Kept me updated throughout the entire closing process.

Brian is very professional and charismatic. He was willing to do whatever it took from a time and energy perspective to keep the process moving forward. He knows and does his job. Excellent associate for your company.

Brian and Evan were absolutely wonderful to work with, they showed us the beautiful property the day after we inquired about it. They were very knowledgeable and super friendly, walked the property with us and we just knew this property was for us. When Brian talked to the Sellers, he told them how much we loved their land and that we could see ourselves enjoying the property for years to come… just like their family did for 50+ years!!!! We are forever grateful to call this beautiful slice of Heaven our own. Thank you so much Brian and Evan for making our dreams come true. And of course a BIG thank you to the Sellers.

Excellent, responsive, good follow up.

Fine. Good communication. Ending up with a good offer. Smooth process.
Contact Agent
Contact Agent
Contact Agent
Contact Agent