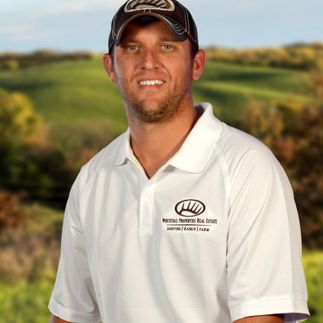 Cade Taylor
Salesperson, Land Specialist / Licensed in LA, MS
Testimonial Quotes
Cade Taylor:

What My Clients Are Saying
Cade was great. He handled everything professionally and promptly. It was a pleasure to work with him!

Cade Taylor was the most professional Land Specialist I've ever had the pleasure of doing business with. I highly recommend Cade to anyone.

Cade made this property purchase quick and painless, from the time we looked at the property to the time we went to closing was eight days

Cade Taylor was wonderful to deal with. I would recommend Cade to anyone.

Cade was a very knowledgeable and friendly agent. It was such a pleasure to have had such a hassle free process.

Nice "down to earth" agent. He would take care of any questions or concerns I had and was never "pushy" in our relationship. Hard to find any sales agent that isn't pushy when trying to make a sale. This was very refreshing, I would recommend him to anyone!

Cade was both the Seller representative and the Buyer representative in this situation. He was a pleasure to work with and facilitated the sell very well. We were satisfied with the overall outcome.

Cade did a wonderful job! I would be pleased to recommend him to anyone who is selling timberland.

Cade was extremely helpful in working with me to find the right tract of property for my needs. He was always available to answer my questions and went out of his way to service my needs.

I normally don't complete surveys, but I was highly satisfied with Cade. He was willing to spend as much time as needed finding the property I wanted, and I found him to be a very knowledgeable land specialist in the area.

A pleasure working with Cade. So Happy we picked him to sell our property.

Cade did a great job with the property.

I enjoyed working with Cade, and I consider him a friend!

This is the second tract of land we have bought through Cade Taylor. I will always use Cade in other properties that I would buy. Very knowledgeable about the property. If you have a question you can pickup the phone and call him anytime of the day he will make it happen for you .

Cade was very informative throughout the whole process and very active in getting my land sold. I am more than pleased with him, would use him again and would recommend him to others needing an agent!

When problems arose they were handled quickly and efficiently so closing was not delayed. Agent Cade Taylor kept me informed and in the loop at all times. He is proactive all the way.

Closing was fast and smooth. Cade Taylor is a great human being and is the perfect fit for that kind of career. He is someone that I trust and could be friends with for life.

Cade Taylor was the most professional and expeditious realtor I have ever dealt with. Five star service. Thanks so much!

Whitetail Properties does not have a harder working representative than Cade Taylor. It took us approx 18 months to find the perfect piece of property. The guy was relentless in his efforts to help us find it. He was also a tremendous help during due diligence period and the closing of the purchase. My wife and I, both my sons and their wives, now own a piece of property that we will all enjoy for years to come. Thanks in large part to Cade Taylor. He's a fine young man, and The Achords wish him all the best.

Cade is professional and friendly. He worked well with us.

This is the third tract of property we have bought from Cade Taylor. He is the only person I buy my property from.

Felt like Cade was one of us.....the dirt people, not the cloud people.

Regarding our service with Cade, we would like to say that he met our expectations of promptness, attention to detail and in forming a relationship that will last. As a matter of fact, exceeded these expectations many times over. He never "rushed" us on anything and his courtesy, friendliness and knowledge were something you rarely see these days. We never felt like we were being "sold" on something. If we hear of anyone needing a real estate agent her in our little town of Bush, LA, we will not hesitate to recommend Cade and your company. Sincerely,

It could not have been better. From the initial telephone conversation with Cade to the actual closure signing. I was 100% comfortable with how well everything went, plus the time for Cade to secure multiple offers on our property was outstanding!!

Cade was amazing! He made the purchasing process easy. He was very informative and was a great communicator.

It was an amazing experience! Everything moved so quickly and easily. Cade was always accessible to answer questions. My property had been listed for 3 years with another realtor and there was not a single offer. I decided I had to try something different. I felt that Whitetail Properties would know how to properly market my land.

I really appreciate that Cade looked out for what property was the best fit for me and my family. It was not about just selling property, he took the time and made this deal happen. He also researched and found additional property that joined mine that I plan to purchase in January 2021

Cade Taylor was thorough, enthusiastic, and knowledgeable. I would seek him out to assist me if a future property interest me.

Excellent experience! Cade is a fantastic young man. We liked him from the beginning. Real easy to work with. We now consider him a friend.

Cade Taylor was phenomenal. He was professional, knowledgeable, and extremely helpful throughout the process. Made us feel like family!!

Cade Taylor sold another piece of property for me in 2016. I had an excellent experience! Would definitely recommend him. I listed the property with Whitetail based on the prior experience mentioned above.

Cade was absolutely the best! Incredibly efficient, timely and knowledgeable.

Cade called me to give first option. Simple, easy, and personable!

Cade is very easy to work with, he is very good at explaining the process. Cade had sold property in the area, and we liked his approach with us.
Contact Agent
Thank you
We'll have an agent contact you shortly.
Contact Agent
Thank you
We'll have an agent contact you shortly.