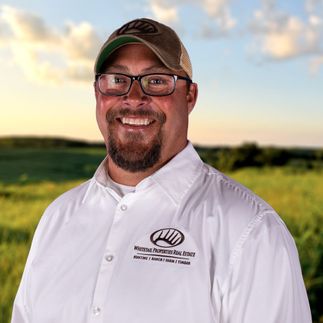 Chad Chance
Salesperson, Land Specialist / Licensed in WY
Testimonial Quotes
Chad Chance:

What My Clients Are Saying
Chad Chance was great to work with, he knew the area, was very helpful, quick to respond and great guy. Highly recommend going through him.

Chad was very knowledgeable in analyzing the different aspects of this property and value. This property had some very difficult aspects to valuate. Chad had a contract in place within a couple of days which did not close. But, within another few days we had a second contract which did close in a very timely manner. I am very comfortable that there is not a better specialist in this area (or state)....

Chad was wonderful to work with. The posting of the property on the website was well done. The description was perfectly accurate and the pictures gave a complete view of the property. He contacted us regularly to provide updates, and always kept us well informed.

The whole process went very smooth. Chad answered any and all of my questions. He was very prompt in returning phone calls/emails and kept me up to date every step of the way. Was easy to talk with without feeling intimidated or pressured in any way. Very relaxed and laid back kind of attitude. Made sure I was happy with the processing of everything and the whole purchase process. Knowledgeable about the area and what it has to offer. I highly recommend him!!!

Chad Chance did a great job and explained things to me throughout the process.




Chad was great to work with, knowledgeable and responsive.

GREAT!!! Very easy, process. Chad is very friendly, easy to communicate with and always returns answers to any questions in a very timely and prompt manner. If he doesn't know the exact answer at the time, he WILL find it out and let me know as soon as he finds out.



Contact Agent
Thank you
We'll have an agent contact you shortly.
Contact Agent
Thank you
We'll have an agent contact you shortly.