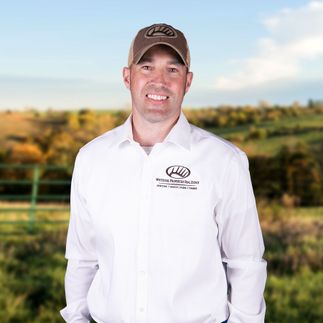 Chad Pangle
Salesperson, Land Specialist / Licensed in VA
Testimonial Quotes
Chad Pangle:

What My Clients Are Saying
Can't say enough good things about Chad Pangle...even though I've never even met him face-to-face. -Incredibly professional and easy to get ahold of...email, text, phone, etc. -Great write up & pics for the ad -Prompt paperwork and if there were any edits needed, prompt fixes and resubmissions -Just seems like a really good guy and someone I'd probably have beers with on a Friday afternoon. Great experience with Whitetail, will definitely keep you in mind for future transactions.

Chad was great. True professional.

The experience working with Chad Pangle was fantastic. I would recommend him to anyone buying or selling a property in the western half of Virginia. He was courteous, professional, knowledgeable and hard working.

Chad Pangle has been great to work with, he is very personable, honest and gives it his all!

Working with Chad was great! He quickly understood what we were looking for and kept us informed with listings that fit the bill. He stayed in contact and helped us through the whole process..

I met with Chad. He answered my questions as I hoped he would and demonstrated he had the skill set I needed to get the deal done. He is outstanding and worked with me to make the sale happen. I can't praise his professionalism enough!

Very good. Chad was very courteous and thoughtful. He always removed his shoes before entering our house.



Contact Agent
Thank you
We'll have an agent contact you shortly.
Contact Agent
Thank you
We'll have an agent contact you shortly.