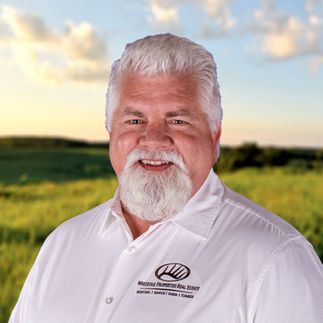 Chris Polfus
Salesperson, Land Specialist / Licensed in WI
Testimonial Quotes
Chris Polfus:

What My Clients Are Saying
"Chris and Jon Seeger were very response my needs to prepare my land for sale. They assisted me in trail maintenance and provided expertise in how best to show the house and offerings. I was confident that they best understood the value of my land and the market that would produce rapid results."

"Very good communication- the whole experience was very easy - highly recommend!"

Couldn't have been better.

Chris was very detailed of what was needed and he made my involvement very simple. He did all the work which made it easy for me.

Chris was excellent! Prompt, super helpful, and so accommodating to us. We really appreciate his help!

Very good to work with. Kept in contact with me.

Chris was about as fantastic as someone can be. It is emotional to sell land that means so much to you, and Chris totally understood what made that challenging for us. But, he also understood this was a business decision for us, and did a fantastic job with taking photos, marketing the place and ultimately being a steward of the land we owned. He always understood our perspective on things and helped explain every step along the way. Chris Polfus was fantastic! His personal commitment to us, as well as the buyer was uncanny and he ultimately made decisions to put everyone else involved with the deal well above himself. That is a rare trait and Chris is such a fantastic person to work with.

Complete process was done by phone and on line. Agent was available and helpful when needed. I really did not expect that I would have multiple offers within two days of listing. It exceeded my expectations.

He was very thorough and patient. We had to go through probate which delayed things. He hooked us up with all the right people. We really appreciate the great job he did.

It was a real pleasure working with Chris. He worked very hard helping us through the process of making an offer and going through counter offers. He was always quick to return calls and reply to text messages or emails. We may not have been able to purchase our property if it was not for the efforts that Chris put into making this deal happen. Thanks.

Excellent. Very honest, straightforward and convenient, proof was in the pudding as he had just sold a local property.

Very easy to work with Chris, he moved fast, visited the property, even mowed a path, fixed the gate for a quick sale. It worked!

He was very professional and answered all my questions I needed to know

Professional, Competent. Focused, and Reliable.
Contact Agent
Contact Agent
Contact Agent
Contact Agent