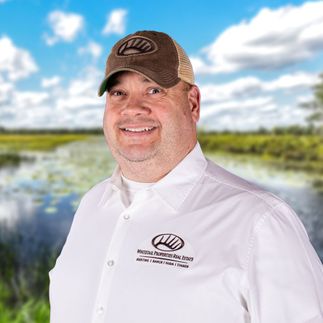 Chris Weaver
Salesperson, Land Specialist / Licensed in SC, Broker, Land Specialist / Licensed in NC
Testimonial Quotes
Chris Weaver:

What My Clients Are Saying
Excellent service and communication. All questions quickly answered and much kindness.

Chris Weaver is a man of his word. He doggedly persisted through 2 1/2 years of negotiations, legal issues, delays and never-ending frustrations to get us to the finish line and successfully complete the closing of this property sale. He handled multiple difficult situations throughout this period with grace, fortitude and resolve. We have spent many, many years looking for the right property, and Chris Weaver delivered. He was put through hassles and problems that would have caused any other real estate agent to quit, but he did not. This sale provided only a small commission for him due to the low sales price. But for Chris, it wasn't about the money. It was about keeping his word and always following through. I personally don't know anyone else who would have kept at it the way Chris did. We will forever be grateful to Chris for helping us purchase this beautiful mountain property for our family!

Chris was professional and knowledgeable about purchasing land and things to think about in a property. I feel he understood what we were looking for and gave us good insight.

Attempted to list this property with a local agent 2 years ago. Agent was rarely in contact and the property actually sat unlisted for over a year without my knowing. I didn't want to make that mistake again, so was pleased when Chris reached out. He had a handful of interested parties in mind considering the property profile prior to having the listing completed. Received an initial offer and contract within a couple of weeks. When the first buyer backed out Chris had it back under contract within a week. Very satisfied with his resourcefulness, communication and efficiency throughout this process. Will use him again in the future! Thank you!

Chris did a good job of communicating with us about all we needed to know about the land and the closing. Chris was friendly and professional.

Chris did a great job. Easy to work with. I would recommend him to anyone looking to buy or sell land.

My property had been for sale for years with several different agents. Chris had a good contract in less than a week. I couldn't be more pleased. A real go getter!!

Chris is an excellent agent. Very helpful.

Chris Weaver has done an outstanding job for us. We've had several properties listed for years with other firms, with little to no activity. After switching to Whitetail Properties, Chris has managed to close two of them within first 6 months. Both were highly respectable, no hassle cash offers. He created more potential buyer traffic in that period than all the others combined for 9 years. We are also sellers from out of state and he constantly kept us informed of progress, as well as handling the inevitable hiccups that occurred. His advice during negotiations with buyer was spot on. It has been a wonderful experience dealing with Chris weaver and Whitetail Properties.

Hands-down, without question, Chris Weaver is the consummate and BEST real estate agent I have met in my entire life, and I have met many (I am 63). My experience was amazing, it far exceeded any expectations I had entering the listing, and Chris nailed it! I am so thrilled with the deal he crafted. I immediately trusted him 100% when we first met, something I have never done before with any agent in my past. He oozes knowledge, confidence, authenticity, empathy, and a true and obvious dedication for his client to get the very best deal possible. That was my experience and I am absolutely thrilled with my outcome, and Chris was the reason. He fought for me over twists & turns with a finicky buyer, and he unquestionable was the perfect agent for my unique property. He communicated often & completely, was always accessible, and worked his magic for an amazing outcome! I am so grateful and will always be. Thanks again,

Chris was very professional and went above and beyond to help us. He was 3 hours away from the property, but made multiple trips to meet with us and our representative to look at properties. He helped us clean up the house after the seller and seller's Broker left it a mess. He communicated well throughout the process and was a great advocate and guided us through the process. We highly recommend him to be anyone's Broker. Five Stars!!!

Our process was very pleasant. Chris reached out to us when he saw our ad on Facebook. He suggested we raise the price and took control of everything. He kept us updated throughout the process. We were able to close through email so we did not have to travel out of town.

Great! Wonderful! Chris was an excellent Specialist as well as a Super person. Feel as though we have gained a friend forever. We highly recommend Whitetail Properties to everyone.

Chris did an amazing job finding the perfect spot for us! He worked hard for us, making sure that we were aware of each step that needed to be taken. He took care of everything during the purchase process, making our part very simple. He continues to check in on us and shares in the excitement surrounding our small town dream and vision! It's been a pleasure working with Chris, and we look forward to working with him more in the future!

Awesome. Dialed into our needs and wants and set up two transactions - a sale and a purchase - in a 4 month window.

Awesome. Found the perfect place for us and even pointed out the perfect home location.

Chris was a pleasure to work with. My husband and I live in California and he took the time to go out to the property and make a video of the layout of the land. He sent topography maps and explained the location thoroughly. I flew out from the West Coast and he met me at the property and walked it with us. Our closing was delayed time and time again because of COVID and he remained patient and understanding throughout. He made sure that we were happy and satisfied through the whole experience, I know we have made a friend for life.

Awesome. Dialed into our needs and wants and set up two transactions - a sale and a purchase - in a 4 month window.

The past 2 years my wife and I spent casually window shopping properties. It seemed like the criteria for what we wanted was a needle in a haystack, and when we did find the needle it was priced so outrageously that we couldn't consider it. Randomly one evening, we rode down towards Asheville to look at a few properties we sourced ourselves. In the process of that, we contacted Chris about a listing he had for sale. We drove by that property and decided it wasn't for us. Chris followed up with us to get our thoughts and we shared that it wasn't quite what we were looking for. Chris had another listing that he thought fit our criteria pretty well. It was after viewing that listing with Chris that we came to have a full understanding of his knowledge of the land and how much value he could add to our search. We decided to hire Chris as our agent and it was one of the best decisions we could have made. He was patient with us. There were times he showed us a property and it checked every criteria that we had, but something just wasn't right about it for us. When he showed us the property we ended up buying, he knew, and we knew, that it was a full-body yes. Not only did it check every box of criteria, but it felt like home. Chris took care of us like we were his own kids. He was always 100% honest with us, even if it was something we didn't want to hear. Whenever a family member or friend asks us about our experience in buying land because they are interested in a property of their own, without hesitation the first words out of our mouths are "call Chris". Chris is more than our agent now. He is family to us.

Chris was awesome, he did great!

Very knowledgeable and professional.

Fantastic. He went above and beyond!

Chris was very knowledgeable, courteous and accommodating. He went out of his way to answer all of our questions and worked hard on our behalf. We will refer and use Chris in the future. Great Job!

Excellent! Chris Weaver was very helpful and informative.

Chris is really on top of things. Kept us in the loop at all times.

Excellent. Chris is patient and thorough. He checks in often with updates.

Chris was, in a word, professional. He was prompt, courteous, knowledgeable, fair, and honest. He was very responsive to my queries and quickly and efficiently brokered what I consider to be a fair deal between myself and the seller. I would be happy to work with him again in the future.


My experience with Whitetail Properties and Chris weaver was very positive.

We really enjoyed working with Chris. He was very knowledgeable but also had no trouble telling us when he didn't know the details of something, but he would find out. He always came through with the information we needed. He went out of his way to accommodate our schedule and was always pleasant (even though we knew it was an inconvenience). If the opportunity arises, we would definitely work with Chris again.

Knowledgable, Friendly, Able To Get Info We Needed To Make An Informed Purchase.

Chris made my first property purchase an awesome experience. Knowledgeable and very responsive throughout the entire process

Chris made my first property purchase an awesome experience. Knowledgeable and very responsive throughout the entire process

My agents were knowledgeable, caring and patient through the entire process. I highly recommend them to anyone desiring to sell land. Aside from the referral of a friend, I believed their national scope of marketing my property far exceeded other agencies in my area. This is what sets Whitetail Properties apart from the rest.

Chris Weaver was knowledgeable of the property, sure of selling it.

Our experience with Chris was amazing. We first put a property under contract and had to extend multiple times to try and get information on access and property lines. In the end we found the listing (from another listing realtor from another company) to be misleading in how the property was accessed and we did not move forward after due diligence. We lost money. Chris stepped up and made us a promise that he would make it right, even though it was not his mistake or listing. He followed through with that promise and messaged us the day before Thanksgiving to tell us he had "THE ONE". He was not lying. He will be the only person we ever buy property from ever again. He responded quickly, he addressed our concerns when they came up, and he came through in the end! We have given his name to everyone we know that is looking for property!

Chris was friendly, professional, and knowledgeable. His expertise was valuable in establishing the appropriate listing price, sales price, and his guidance resulted in a timely, stress-free closing.




Overall the experience was very good.

Outstanding. Chris was great. Very knowledgeable and easy to work with.

Chris did an outstanding job from start to finish!

Chris Weaver was very professional, knowledgeable and friendly throughout our entire transactions. We closed on two contiguous parcels. Chris was always responsive, and it was clear he had our best interests in mind. He wound up negotiating favorable prices for us. We are very pleased with Chris' competence and work ethic.




By far one of the best experiences EVER! Chris is such a nice man to get to know & work with. I had a phone conversation with Chris & after the call, I knew that he was a good person and that he has values that I respected & knew that he would do the right thing for me. It ended up that he had to go above & beyond what was required of him & he did so kindly & was always gracious & pleasant. He is just a good guy!

Chris was easy to work with. He helped get me the value I wanted.
Contact Agent
Contact Agent
Contact Agent
Contact Agent