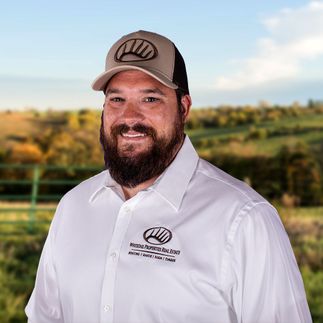 Clay Mervar
Broker, Land Specialist / Licensed in NC
Testimonial Quotes
Clay Mervar:

What My Clients Are Saying
Clay was great! He took the time to explain everything I did not know (first time buying land), always advocated for my best interest, and always proactively followed up with any outstanding items.

"Our experience was great! Clay was able to help us find a great property. He helped us connect with a great inspection company and attorney in the area."

"Clay Mervar did an excellent job in my land purchase. He is knowledgeable, available and helpful. 5 stars!"

Excellent. Clay Mervar was professional, dependable, enthusiastic, hard-working, relational, diligent, responsive, and demonstrated great joy in his work. Whatever you pay him, it is not enough.

"Outstanding experience from start to finish!"

I met Clay last fall and toured multiple properties with him and made an offer on a property, but lost due to deeded first refusal. He was very easy to work with and was able to identify the type of property I wanted, weeding out the ones which wouldn't fit my needs. We stayed in regular contact until he found the perfect property for me.

Working with Clay was great. He's a great guy and I would recommend him to anyone of my friends and family if they needed to sell property.

Clay brought the right people I showed them around and explained everything to them.




Clay is a hunter so he knew what I was looking for. We looked at several properties before I decided on this property. He said we would look until I found something I liked and I eventually did. He never pushed any property on me. Clay will be an asset to your company. He is very professional but is also just a good person. Through this experience I have a top notch agent and a friend for life.

Clay Mervar, was excellent as a real estate agent. We found Clay to be extremely knowledgeable about the property, property management for whitetail hunting! Working with Clay we saw a mature young man that was both professional and personable. Through our buying experience on this property and working with Clay the additional benefit is that we've also become friends! I could not recommend him more highly as a person and agent!



Contact Agent
Contact Agent
Contact Agent
Contact Agent