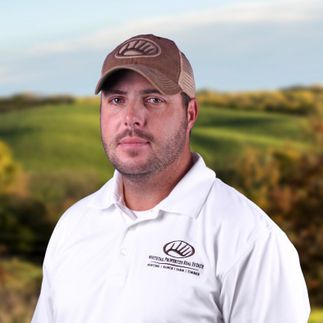 Cody Robertson
Associate Broker, Land Specialist / Licensed in TX
Testimonial Quotes
Cody Robertson:

What My Clients Are Saying
Cody joined Whitetail Properties just as we began the interview process for a Realtor to help us sell the family ranch. He introduced us to Whitetail Properties, and showed us how special our property was. He listened to our goals and helped us price the property at "the sweet spot" for timely sale. He was dedicated to showing the property in the best possible light, and kept us updated on all his activities getting the listing ready. When the listing went live online, it was presented beautifully, and in good position for the best exposure. It was immediately active, and Cody was there every step of the way. I felt like I had a partner, someone looking out for my interests and keeping my home safe during the showing process. Once the offer came in, Cody helped set a good strategy that got us the best price and closed the deal. He continued to market the property and engage other potential buyers as the contract progressed through its process. He stayed engaged with us through closing, helped us with all the details. Cody knows land, he didn't get caught up in some of the complications of the property, he recognized the value and presented it well.

"Cody is clearly the most knowledgeable agent that I have ever worked with. He gives his honest opinion about the property and the price. That was refreshing to me. Prior to signing the contract Cody researched the surrounding area and the prices he thought were comparable. He did more work in the first week than my former agent did in 6 months."

Cody was awesome. Went above all expectations. Did everything to get the job done. Made sure we were kept informed.

It was a great experience. Cody Robertson is the man. It was always a pleasure speaking to him. He treated me as friend and was very informative. You should be proud to have him with Whitetail Properties.

Great expeirence, we where trying to sale it for six or seven years!

Honest, straight forward, and accommodating.

Working with Cody was absolutely the best. Cody kept me informed throughout the process. He helped me make the right decisions but never pushed me.

After meeting with Cody, we knew that is who we wanted to list our property. He was the best! Cody was very helpful with every concerns or questions we had.

Cody worked with Joyce and I for three months as we explored for the right property. He devoted almost every weekend with us showing us countless properties. His advice and direction throughout the process was instrumental in leading us to the property. The closing process saw one obstacle after another and Cody again and again showed nothing but calm professionalism as he worked to resolved each issue. His knowledge of land, land management, housing, structures and construction make him a very valuable instrument while seeking for that right property.

Very good. He did what he said he would do and went the extra mile to get the deal done.

Great! Good follow up and easy to deal with.

"Cody was professional and committed to what it took to sell our property. He used "tools" for us that he had never used before. We felt very fortunate to have Cody on our side."

I had about five brochures of land companies and called Cody Robertson first. He responded to my call seeking information on putting my family's land up for sale, within an hour. He was personable and professional. Mr. Robertson helped me immensely with information that I needed to gather and provide to him for the sale. This was a huge undertaking because I live in Georgia and had not much knowledge of the land other than the timber sales we had done over the years. This land had been passed down through our family for approximately 100 years. Mr. Robertson follow through on details that needed to be handled spoke volumes on his professionalism, integrity, and character. It was a pleasure to work with him and I was most pleased with the results of the sale.


Very smooth transaction. Cody Robertson your sales agent was as kind and professional as any Realtor I have dealt with. We were very satisfied with this transaction and would look forward to using Cody again.


Cody was bright, knowledgeable and always easy to get in contact with a great combination when working as a Real Estate Agent.

Excellent!!! Cody went above and beyond!

Cody was professional and knowledgeable.

Cody Robertson was the consummate professional. One knows he cares deeply.




The whole experience was smooth, professional and quick. There was no waiting around or making appointments, I called and we met the next day.



Contact Agent
Contact Agent
Contact Agent
Contact Agent