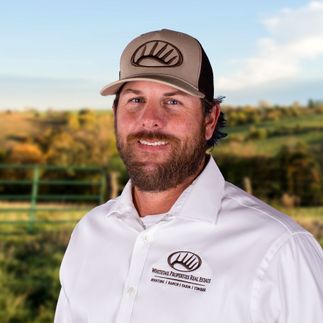 Connor Camp
Salesperson, Land Specialist / Licensed in LA, AR
Wes McConnell Land Specialist Team
Testimonial Quotes
Connor Camp:

What My Clients Are Saying
"Connor was friendly, responsive and very helpful in walking us through the process of selling this property. We felt that Whitetail properties had the most experience with properties in this area and would represent us well, which they did!"

Very prompt in responding to us and able to help with any questions we had.

My experience with Connor Camp far exceeded my expectations. He is the best land professional I have ever worked with.

I would classify my experience to have been very rewarding. I spent months and months researching properties, contacting various real estate companies and agents. It was somewhat annoying to me how so many agents hesitate and in some cases avoid contacting you. None the less, such was not the case with Connor Camp. Connor contacted me promptly and immediately addressed my concerns and went to work securing the necessary info needed to move forward with the property I was interested in. The sole reason I purchased land through Whitetail Properties Real Estate was because #1 I liked the particular property and #2 because Connor was so helpful and cooperating finding me the right property, even if this had not been the one. Connor Camp is a huge credit to your organization. He cares about his clients and treats their purchase as though it was his own. I have never in my life ever met an agent who sold on commission take a vested interest in the concerns and welfare of the client. I plan to purchase land in the future again and you can rest assured that I will be dealing with Connor Camp, regardless of who has the property listed and regardless of who he may be working for at the time. Thanks again for everything and until next land purchase, keep up the good work! Sincerely,

I just wanted to take a moment to express my thanks for the help and guidance that Conner Camp provided...I've bought and sold real estate for many years...I've had some tolerable real estate agents, but for the most part the majority have been useless....NOT THIS TIME....this was a pleasure....Conner could not have been more involved, communications were incredible, and his guidance and suggestions were spot on.. Whitetail Properties have a gem in Conner Camp...I can't say enough good things about him...thank you all for being so easy to work with.

I had an excellent experience with the Land Specialist. Connor was quick to respond and was very helpful during the whole process.

Great experience.Very professional.

Quite knowledgeable, professional and helpful.


Connor did a superb job. After seeing the ad for land and relaying to Connor our needs, he took care of everything. Down to last minute of closing he was there and answering my questions. Great to do business with Connor and Whitetail Properties.

Connor did a good job of communication.

Smooth as butter and hassle free!

Awesome! The attention to detail and the knowledge that Wes and Connor have for deer management was exactly what we needed! They made it very easy and were very helpful with questions whenever we needed help!
Contact Agent
Contact Agent
Contact Agent
Contact Agent