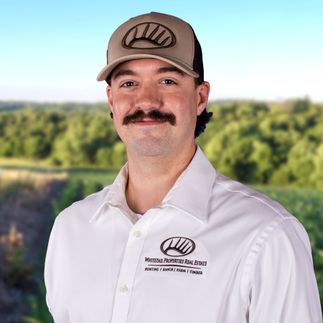 Cory Meade
Sales Associate, Land Specialist / Licensed in KY
Testimonial Quotes
Cory Meade:

What My Clients Are Saying
Got a brochure and gave them a call. I was very impressed, so I decided to give them a chance. They were great! Great experience! They did a wonderful job!

Cory and Greg were more than willing to show off the property, get any details, and assist in putting the deal together. Made it very easy to do.

We have a great experience working with Greg and Cory in our effort to find apiece of land. They are very professional, kind, patient and knowledgeable. Will definitely work with them again.

Very good! Best oppportunity to sell larger tracts of property.

It was above and beyond expectations. Selling land is NOT like selling houses! Cory removed ALL blocking concerns! He made referrals for work as well as making himself available as a surrogate to meet with local folks as necessary. He had intimate knowledge of the property ... read that he did more than hold the listing, he actually traveled the property. This was the same for several other properties where he pointed out property features we were looking for before we got to the property. It sounds like a small thing but he used topo maps as a regular tool to better describe the remaining property. I am sure that I am forgetting other positive encounters with Cory, but suffice it to say that if your other agents are half this good, your business will prosper. One last thought, was that we have been searching for a homestead property for about 4 years. While Whitetail Properties cannot own all of the prime listings, over time we chose to restrict our site visits to almost only Whitetail Properties listings as we knew and trusted Cory to inform us about how well the property meet our needs.


It was a pleasure dealing with Cory, only wish we could have met in person.


Great guy, good to work with!
Contact Agent
Thank you
We'll have an agent contact you shortly.
Contact Agent
Thank you
We'll have an agent contact you shortly.