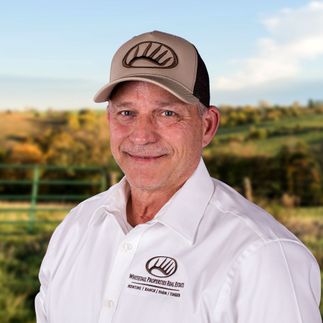 Craig Baronio
Salesperson, Land Specialist / Licensed in PA
Testimonial Quotes
Craig Baronio:

What My Clients Are Saying
Craig Baronio was very knowledgeable of the area and its land value. Soon after engaging Craig, he immediately took drone photos and listed our property on the White Tail Properties site. He was always available to discuss issues and offer advice. Craig offered to be at the property when repairs and inspections were completed. We really appreciated his time to do this, since we did not live in the Driftwood area and one of us was recovering from back surgery. Craig was dependable, professional, and focused on helping us finalize the sail.

He was always available via phone when we had any questions. And with the property/cabin being 3 1/2 hours from home, he helped us out tremendously by being there for us when needed.

Craig was very friendly and professional. This was a foreclosed property which took much more work to bring to a close and Craig took it all in stride. Would use him again.

Working with Craig was a great experience! He had knowledge about the property, although this property was not listed with Whitetail Properties. He had an ATV and with permission he showed the property and spent time to walk and confirm where the boundaries were.

Craig was great to work with. His communication was very responsive and always responded with answers to my questions. Working for the buyer and the seller, Craig maintained a fair relationship.

Excellent! I had listed it several times with other agents and never had gotten close to selling the property. He was always available to discuss a difficult sale.

Working with Craig Baronio was a joy! He made the whole process quick, easy and pain free. Craig was very understanding and no matter when I called back, he took the time to talk! I'm very happy to have received the postcard from Craig and Whitetail Properties! I'm glad to know the land my family enjoyed for years was bought by people who will appreciate it! Thank you,

Simple. Seamless. Efficient.

Craig was very professional and most helpful all through the process.

Excellent. Craig was easy to work with. Very responsive and patient with our questions. Helped us through several bumps in the process. Professional but friendly. Very satisfied with our experience.

My wife and I bought property through Craig and he made it very easy to deal with, that's why we decided to sell our old property with him. Craig is very honest and always there to answer any questions, very knowledgeable with the surrounding area.

Pleasure to work with. Very responsive to questions.

Craig was the best! Very helpful and explained everything very clearly! He is wonderful to deal with! Thank you Craig!

Craig was great. Always got back to me right away with any questions.

Craig Baronio was very professional, helpful, and timely with anything that pertained to buying property. He made the process swift and as easy as possible for us.

Craig Baronio did a fantastic job in selling our property. I was really impressed with his knowledge of the area and potential buyers. He explained and helped us trough all the document signing and preparation for settlement. His knowledge of property values led to a sales price much higher than I had originally thought possible. Because he already knew a local potential buyer the sale was made very quickly - much quicker than I had originally thought possible.

I highly recommend his services to anyone wanting to sell their Pennsylvania property.

Thank you for everything WTP and Craig did in selling our property. Everyone was so nice and your professionalism was outstanding. Workin iwht Whitetail Properties exceeded my expectations.

Absolutely phenomenal experience - walked properties with Craig and ultimately found "the one."




Things went great Craig is a very experienced realtor!

Craig was great! Responded in a timely manner, available via phone, email... overall great customer service.




Craig was very good at keeping us informed on how things were progressing and answering any questions. I would highly recommend him.



Contact Agent
Contact Agent
Contact Agent
Contact Agent