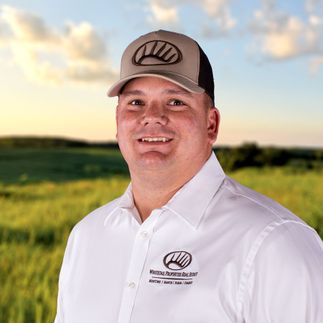 Daniel Hunning
Broker, Land Specialist / Licensed in CO, Salesperson, Land Specialist / Licensed in NE, KS
Testimonial Quotes
Daniel Hunning:

What My Clients Are Saying
"Daniel was great to work with!"

"Working with Mr. Hunning was a great experience. Very knowledgeable and kept us informed every step of the way through out the process of selling our family farm. He understood our needs and acted appropriately."

"Daniel was able to get the price down where it was affordable to buy and handled all of the contracts and dealing with their agent! Great job!"

You can be grateful that Dan Hunning is working for you. When you buy a parcel of land from him there are no surprises. He is upfront and tells you the honest truth about the land. And the closings always go smoothly.

Excellent! He had a good plan for getting it sold.

Very professional and a man of his word. Excellent service!

Excellent, couldn't have been more pleased! Daniel had a contract in less than a week.

Daniel is great to work with, very prompt with responses and very diligent in communication. It has been a pleasure!

Tracie Wilson on Behalf of Terry W

Thank you for the excellent job that you did for us in selling our property. We were pleased that we were able to get the price we did and it sold in a reasonable time. You went over and beyond our expectations in helping us and keeping us informed about what was happening. Thank you very much, we would gladly recommend you and your company to our friends.

Ernie, Jean, Scott and Robin M

We knew that Daniel was the agent to represent the sale of our property as soon as we met him. He was knowledgeable about the rural area in which our property was located. Daniel is calm, confident, and competent. He went the extra mile when we need the help because this was our second home. Even when faced with issues he did the research to find a solution. Daniel is exceptional and we would definitely work with him again in the future.

Dan did an excellent job in helping us purchase this house and land. He was creative in his approach working within the COVID 19 restrictions.

He was kind and considerate. Took the time to get to know us and know what we needed. He was always available for questions and helped us through a long selling process even in the midst of alot of world chaos. We were able to trust him and that was one of the most important things we needed from our agent. Daniel helped the final closing happen when it was probably going to get delayed again.

Very impressive. Dan was extremely knowledgeable about farm and ranch property and his market base. Dan's sales strategy was impresseive. He was very professional, did not make promises of pie in the sky... very factual and committed to work hard for the sale. Came to the ranch on several occasions to review property and check on game cams.

I am an out of state seller and Daniel made it possible to sell without any hassle or worry! He took care of all the details for me, and went WAY out of his way to make sure everything went smoothly.

Excellent! Daniel was easy to contact, prompt about taking care of business, and best of all he made me money!

Dan is prompt and knows the land market. While other realtors drag their feet for smaller land transactions, he sees an opportunity for another sale.

Dan is prompt at returning phone calls and takes care of business in a timely manner.

Daniel did an excellent job. He was attentive to my needs but not pushy. He promptly answered any correspondence. Daniel was very accommodating & came in with a good value for my property.

Excellent. Couldn't have gone better. Exceeded my expectations.

Working with Daniel, very good experience. Working with closing agents, NOT GOOD!

10 out of a 10 rating. Excellent experience.

Daniel is the BEST! Always informative/knowledgeable, helpful, and answers all your questions. He works hard and likes what he does.

It was a good experience. There weren't any problems!

The experience was great. Daniel helped me through the initial process of determining the value of the land with his knowledge of what just sold out there. He then took care of the paperwork and made it easy to sell the land. He had it sold in less than a week. It was great.




He was very professional, helpful and thorough. The experience was very positive.




Daryl, Annette, Dallas & Jennie B

Very professional. Received prompt and accurate answers to all of my questions.

Very good relationship. Daniel kep me well informed as we closed the deal.

Professional, knowledgeable, prompt And sold land for more than expected




Very productive and good.

Daniel Hunning was a very knowledgeable and professional agent. He did an exemplary job for us. Will recommend him to anyone. His honesty and manner is of the highest standards.

Daniel was very caring and easily able to be reached by phone.

Very professional and easy for a naturally stressful undertaking.

Daniel was great to work with and he got three offers on the land in a short time, I would highly recommend him to anybody that is selling any land!

Received a favorable offer and sold in a reasonable timeframe.

Overall a great experience!

Dan knows the land market and sells land effectively!

On behalf of myself and my husband Gilbert, we both wanted to thank all of you at Whitetail Properties for brokering the sale of our property. Needless to say, we are very happy at the outcome. We believe we received a fair price for the combination of the land and the turbine, and it couldn't have happened without your efforts. Also, being able to complete everything via the internet was a blessing, and still amazes us.
Contact Agent
Contact Agent
Contact Agent
Contact Agent