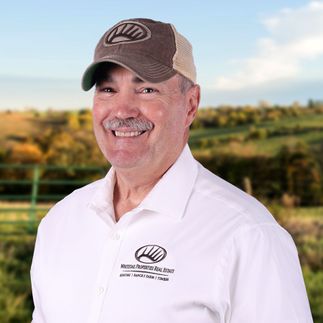 Daniel Pierson
Salesperson, Land Specialist / Licensed in VA
Dillon Pierson Land Specialist Team
Testimonial Quotes
Daniel Pierson:

What My Clients Are Saying
"As a client of Dan's for nearly a decade, I can say with confidence that he is always thinking about his clients in every conversation he has, person he meets or event he attends. He is great at making connections for the benefit of his clients and furthering their objectives each chance he gets."

"I have known Dan Pierson for about 20 years. At first, I knew him as a dedicated and hard-working "colleague", when we both worked as Department of the Army civilians on a major acquisition program. A few years later, I knew him as "boss", when he was the Deputy Program Executive Officer (PEO) for the acquisition of the Marine Corps' largest programs, and I led the PEO cost estimating team. Today, now that he and I both have retired from the Department of Defense, I know him as "friend".

Dan is my friend because we share professional and personal core values that have served us well in our successful careers and in our family and personal lives. Dan has the motivation and energy to focus on a project and see it through to completion, even while juggling many daily priorities and challenges. His honesty and personal integrity, combined with kindness and good people skills cause others to trust him, soon after meeting him. He's a "straight-shooter", both on the rifle range and in all of his business and personal relationships. As a retired Army officer and Department of Defense Civilian, I have worked for, and with, hundreds or thousands of colleagues and bosses. Dan is one of several former colleagues with whom I maintain contact; and he is one of the top two bosses I ever had. Today, I am happy he is my friend."

"Dan is a seasoned whitetail hunter with many years of experience owning and developing whitetail hunting properties for personal and family use. A retired Defense official who dedicated over 30 years to developing the most effective weapon systems for our U.S. warfighters, Dan is now providing that same dedication to finding the best whitetail properties, along with his son, Dillon, for his clients. I have known Dan for over 20 years, working with him in the Defense Department and hunting with, and enjoying, him and Dillon, for the last 10 years. They are great whitetail hunters and outdoorsmen; and now working together as a team for Whitetail Properties, they get to share their passion for the outdoors, knowledge and expertise, with clients seeking the same pleasure and good fortune that Dan and Dillon have enjoyed as hunters and owners of whitetail properties."
Contact Agent
Contact Agent
Contact Agent
Contact Agent