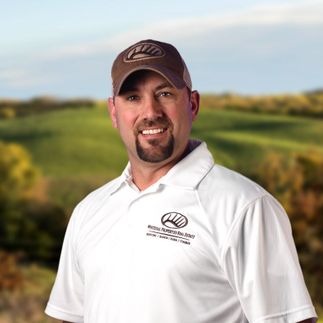 David Cantrell
Affiliate Broker, Land Specialist / Licensed in TN
David Cantrell Land Specialist Team
Testimonial Quotes
David Cantrell:

What My Clients Are Saying
Agent was friendly and always available when I had questions.

David was very nice and helpful. He was very quick to answer any questions we might have had. He was a pleasure to do business with.

My property was sold in two days. Mr. Cantrell was totally caring and professional. I am very happy.

David is great!!! Knows what I'm looking for and works hard to make it work.

David is very personable, knowledgeable and truly has a passion for the outdoors.

David was excellent to work with. He went above and beyond expectations to find a buyer for my property. I am well satisfied and he got the number I was asking.

Absolute professionalism and integrity. This man did everything within his power to properly represent his clients and his company.

David was amazing! We set up a couple days for looking at properties and I traveled from Colorado to Tennessee. We walked every property and talked over pretty much everything to do with each one. I was very impressed with David and will use him a again for sure. Thanks for all your help David! I am now a Tennessee property owner and hope to move there in the next 4 months.

The listing agent, David Cantrell, went far and above what I expected as a Broker with Whitetail Properties. David not only represented the seller with great professionalism, he also saw to it that my interest were met as well. The knowledge of the property David had was so invaluable. After the sale David actually took the time to walk the land with myself and my step son. David is a true asset to your company.

Good. The agent, David was very polite and courteous.

David was very thorough in showing the property and knowledgeable about various things that we asked. He checked into items that we wanted more information about.

Overall good. David worked hard to sell the land and I really appreciate his hard work.

David was quite informative, he did not try to pressure us into making a decision. He knew the property well, served as a great tour guide, and had local knowledge. During the process he regularly called to check in and also provided timely information to the lending agency as needed. If we could give him 6 stars out of 5 we would. We would be grateful to work with him again on our next purchase.

Could not have asked for a better experience.

AWESOME!! Dave did a great job. Brought a buyer offering more than expected.

David worked hard to get property so it was presentable to sell. He was willing to go out of his way to help and he was great to work with!

Great, completely satisfied. David is professional, knowledgeable, hard working and kind. Whitetail came with an impressive referral from a friend who listed her 600 acres in North Carolina with Whitetail and sold in a short period of time. Prior to Whitetail she said the property sat for years.
Contact Agent
Thank you
We'll have an agent contact you shortly.
Contact Agent
Thank you
We'll have an agent contact you shortly.