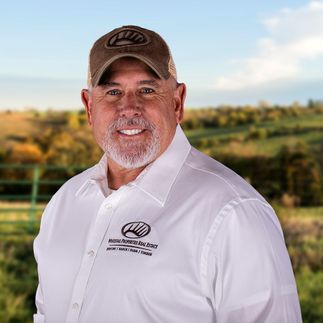 Dean Anderson
Managing Broker, Land Specialist / Licensed in OK
Dean Anderson Land Specialist Team
Testimonial Quotes
Dean Anderson:

What My Clients Are Saying
I just wanted to thank Whitetail Properties and Dean Anderson for helping us making a quick and easy sale on our property.
Thanks

We would definitely use Dean again if we were to purchase more hunting property.

As retirement grew closer for me, I wanted to sell my ranch land. I suspected it would take a couple of years to get it sold. I contacted Dean Anderson with Whitetail Properties to inquire about a listing. Dean took my information and traveled to my ranch to view it for himself to get a better idea of what the property would need to sell it. Dean spent several hours at the ranch and took a lot of pictures. He told me that he thought he could sell the ranch within 30 days. I was somewhat skeptical of this, since I had a second house for sale for almost two years! I listed the ranch with Whitetail Properties and was impressed with the listing and photos Dean had taken. Much to my amazement the property had an offer come in the first day and within less than a month it was sold!


I wanted to let you know what fantastic service I have received from Tony Cerar, Dean Anderson and Whitetail Properties. From the purchase, through helping me develop my new property, Whitetail Properties has gone above and beyond far exceeding my expectations. Tony and Dean met with us several times when we were looking at the property here in Oklahoma. They even came out on a windy, 11 degree morning and spent several hours walking the land – providing both real estate and hunting guidance. However, it is the service after the sale that was so surprising and appreciated. Tony and Dean have stayed in contact, providing valuable hunting and quality deer management advice. In fact, Tony got me a great deal on a top of the line, first class Whitetail Properties Banks Blind, but it did not stop there. After delivering the blind to my property, he spent the next 6 hours helping me put it together and placing it at the desired location. That was incredible! He was just as excited as I was to see the land developed and improved as I pursue my dreams for the property. Whitetail Properties can be proud of the work that its agents are doing. I am definitely one satisfied customer!

I'm not one to readily give out complements but Dean deserves it. I've pursued multiple land opportunities in the area and Dean is by far the most diligent, knowledgeable and honest. I asked a lot of questions and Dean gave me the right answers, good or bad. He also went above and beyond to show the property and to make sure the deal closed, working closely (and leading) the title company. I recognize that my deal was a small transaction but Dean treated me like I was buying the King Ranch. I will not only recommend him to anyone else but I will explain that if they don't use him, they will likely be disappointed.

Dean was very helpful & professional, I enjoyed working with him. The question of him acting in my best interest...I have no doubt his first interest was to the seller, the way it should be.

Dean went beyond expectations to assure he had all the knowledge of the property in order to show to buyers the potential possibilities to not only enjoy it as recreational but also as prime wildlife habitat.

It is so refreshing to be dealing with a professional after dealing with other local agents that I tried before seeing your add in Oklahoma Game & Fish. What these 2 agents could not do in 1 year, or 6 months respectively, Mr. Anderson got done in a month! What he did to market my remote hunting land of 152.5 acres with over a half mile of river on it is so far and above what the other two tried to do. It was the difference between night & day, a lake and an ocean, a 74 Ford Pinto and a 2015 Shelby Mustang! If anyone wants to sell their farm or hunting land; especially if they want top dollar or a quick sale--I got both with a full price offer in less than a month! Don't waste your time with those so called 'land/realty' companies who seem to only put out signs. Dean Anderson had my property on more websites in the first 24 hours than the local agents have signs! I don't have enough time or probably space to say all the things that could be and should be said about Mr. Dean Anderson and Whitetail Properties. It is so rare that I meet someone who is as good at what they do for a living as I am at what I do for a living. As my daddy often said; "if you can't run with the big dogs, then stay up on the porch where you belong!" Mr. Dean Anderson is absolutely THE BIG DOG farm & hunting land real estate professional.

Stan Blanchard/Hunter's Wilderness, I

Dean did a great job. He was persistent in helping get a deal done and patient with all my questions throughout.

I have owned and sold over 50 properties in the last 10years, have dealt with dozens of real estate agents and brokers, and I think that Dean is the best agent I have ever done business with. He is an extremely hard worker and was the key when getting my remote property sold.

After having tried to sell the property for several years on our own with no luck, we saw a sign showing Dean Anderson, Whitetail Properties and decided to give him a try. He had 3 offers for our asking price within 2 weeks which we closed for much more than we expected. Dean Anderson is a great representative for both the buyer and seller. I appreciated working with him because of his sincerity and professionalism.

Nothing but great things to say about Dean. He did an awesome job!

Dean did a great job. I will use him again.

Dean went above and beyond in assisting in the movement of farm machinery to our new farm. I would highly recommend him to other buyers.

Dean and his staff handled this transaction very professionally.

The agent had a good team who communicated well and made the sale close efficiently. The agent was friendly and helpful with any questions that we had during the transaction.

Dean is very knowledgeable, honest, and easy to work with.

Started out by calling Will. Dean Anderson was the one who we dealt with. Both are very nice people. If they didn't know the answer they were very professional about getting us an answer to the questions we would have. Very pleased with the whole process. Thanks

Dean has handled a few transactions for me and he is a great man and Land Specialist.

Dean was awesome to work with and very patient!

Both gentlemen were extremely professional and being out of state they answered all my questions and concerns, as I only got to spend a couple hours at the property.

Knowledgeable, professional, friendly and he got results!

Dean was a pleasure to work with.

Dean was excellent so happy with him made everything so simple

Dean is an excellent agent! I am very pleased we found him. He was very helpful and extremely professional. I certainly plan on keeping his contact information and will share it with anyone looking for a Real Estate Agent.

I can't say enough good about Mr. Anderson. After visiting with Dean, I felt comfortable with him and that he was working for me.

Dean Anderson, Jadyn Ausbrooks, and Sean O'Grady, helped me so very much! My husband passed away a year ago and we had 40 acres of hunting property. I could not fix fences or brush hog when needed. Dean, Jadyn and Sean, did a wonderful job of selling the property. Their consideration of my most valued support is amazing. Thank you for the fabulous people you have at Whitetail Properties.




They are very professional, sold a property for us and showed us this property in Mayes County. We consider Dean and Gary Anderson our friends. Gary was always available when we had questions about anything. We would recommend them to anyone we know selling or buying property.
Contact Agent
Thank you
We'll have an agent contact you shortly.
Contact Agent
Thank you
We'll have an agent contact you shortly.