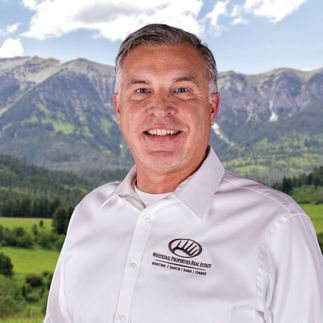 Doug Ott
Salesperson, Land Specialist / Licensed in ID
Testimonial Quotes
Doug Ott:

What My Clients Are Saying
Doug was great to work with. Inspected the property to take picture and did an excellent write up. Follow through was easy and explained very well. Extremely satisfied with his handling of this listing.

Doug Ott is my hero!!! What can I say, except his professionalism is the best I have ever experienced. I was recently widowed and Doug has gone beyond the call of duty in every way he can to assist me in my real estate needs and more. Doug absolutely works to make a sale a win/win but doesn't forget whom he is working for. I appreciate him so much and will do everything I can to promote him and Whitetail Properties.

Doug was very thorough and prompt. Doug's footage of my properties was done within a week of talking with him. His prompt attention and quickness of getting my property listed, valued and sold was why I chose him.

Excellent! I wanted to sell property and received a brochure from Mr. Ott and decided to go with Whitetail Properties and Doug Ott.

Doug Ott has sold several properties for me since the passing of my husband. He is sensitive to my needs, works beyond the call of duty and is very professional, knowledgeable. Very grateful!!!

Doug Ott was a pleasure to work with - he was prompt, thorough, knowledgeable and made our buying experience as quick and easy as possible.



Contact Agent
Thank you
We'll have an agent contact you shortly.
Contact Agent
Thank you
We'll have an agent contact you shortly.