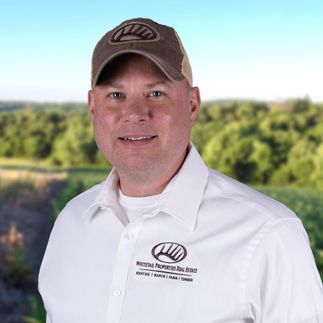 Drew Dickey
Salesperson, Land Specialist / Licensed in AR, OK
Testimonial Quotes
Drew Dickey:

What My Clients Are Saying
"I am a real estate agent in California. I was looking to buy land in Arkansas to move there. Drew Dickey placed an offer for me and since I was out of state, he graciously showed the property to several of my family members after we opened escrow and then again when I came to see it for myself. It was perfect for us and Drew was instrumental in negotiating exactly what we needed."

" I want to say thank you and express my complete satisfaction on my recent property transaction through Whitetail Properties Real Estate. Few things work as described these days. I went online and found Drew Dickey on the Whitetail Properties website. I had 40 acres I was hoping to sell in Arkansas. After talking with Drew, I knew that I had made the right decision. Drew knew the area well and after a few questions, I said let's get started. Drew went right to work as promised, and within a day or two he had my property listed. He did a fantastic job capturing the property at ground level, and arial photos as well. On day one we had multiple offers. He was able to help me get my full asking price, and everything afterwards went according to plan. Thanks again to agent Drew Dickey. I highly recommend him if you have a property to sell or if you are looking to purchase land in Arkansas."

"Working with Drew was awesome! He knew what he was doing and I would recommend him to others."
Contact Agent
Contact Agent
Contact Agent
Contact Agent