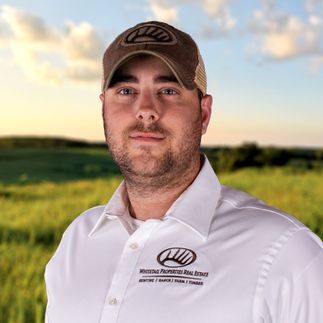 Dustin Pavelski
Salesperson, Land Specialist / Licensed in PA, NY
Testimonial Quotes
Dustin Pavelski:

What My Clients Are Saying
It was indeed an immense pleasure working with Dustin during the sales process of my property.

Dustin is a master of his craft and a great credit to Whitetail Properties and the entire Real Estate business. He is a thorough, professional, energetic, agent who goes above and beyond all expectations. He has absolutely superior marketing skills. Also, and of utmost importance, he is a great communicator. He kept me informed and up-to-date in all phases of this real estate sales process. These are not empty words of praise. The facts back them up. I listed my property with Dustin in late November of 2020, between Thanksgiving and Christmas. That is a terrible time to try to sell any form of real estate. Not only is it the Holiday Season, but also northeastern PA can be a cold, dreary, and snowy place that time of year. It is especially not a good time to be selling vacant recreational property. However, Dustin never hesitated to rise to the challenge.

My property officially went on the market on December the 5th of 2020, and I had a signed sales contract, on the 9th of February 2021. So, from start to finish, at the worst time of the year, and in spite of the weather, Dustin wrapped up the deal with a fantastic price in just 66 days! That is a remarkable feat indeed.Whitetail Properties and Dustin Palelski have my utmost gratitude and appreciation for a fantastic, "job well done" and in a very, very short time.

I would be happy to, and will recommend them to anyone who has property for sale anywhere. In fact, I plan to enlist Dustin's help with another venture in the near future.

G. L. Dozier, Jr. (Bud) Lt. Col USAF (

"Very thorough, knowledgable, skilled, personable in real estate, land, sales, outdoors and clients concerns. Great person, making sales transition enjoyable."

Thank you, Dustin

It was great, the first time it was after 8.30pm. He was nice we were on phone for at least an hour. He answered all of my questions, I had a lot of questions, it was my first time buying land and house. It was a great experience. I stayed at the house last week and had a ball.

I just wanted to give you and everyone at Whitetail Properties a special "Thank You!" I am very excited to finally be able to purchase a piece of land that I've dreamed about for so long! This has been a very wonderful experience with your company and I feel it is necessary to tell you and everyone whom you work with that I appreciate you, and keep up the Great Work!

Very good experience. Dustin is extremely knowledgeable about timber, game, and had first hand experience of all the properties that he showed me. Great guy and flexible on showing times. He understood exactly what I was looking for and kept at it until I found the property I wanted.

We recently sold our property through White Tail Properties Real Estate. We met Dustin Pavelski through his marketing campaign. He sent us a flier, we responded and really liked the way he spoke to us and his knowledge of the local real estate market. He did a wonderful job for us and we highly recommend him to anyone buying or selling real estate in NE PA.

From the onset of our journey in finding a mountain home through finally getting to closing, Dustin was amazing. From finding possible locations to look at, through all the follow up work to get to closing, Dustin was very professional, courteous, knowledgeable, expeditious and a pleasure to work with. Once we settled on this property and finding the OGM leases still on the property, Dustin went over and above to help sort it out. While it took 8 months to get to settlement, that was on the seller's attorney and the Gas companies. His response time to inquiries was outstanding. Even while on active duty he would reply when he had an opportunity. At one showing, he met us on his way to a weekend assignment. That's dedication, to real estate and the country. We have nothing but appreciation and praise for Dustin. We will definitely recommend Whitetail Properties and namely Dustin to anyone looking for a property. In fact, my son's friend has been talking about maybe looking for a place and Jeremy already shared Dustin's contact information. Working with Dustin was an awesome experience and we really appreciate all he did for us to get to closing and in the house. He is a great asset to your company and real estate overall. Great person. As I have told him, our door is always open to him.

Dustin Pavelski was the best agent I have ever worked with. This is my 7th closing in my life and truly, he was very communicative, timely, accurate, fair, and responsive to all of my needs, He got the job done, can't speak highly enough about him

Dustin was great, and continues to be very helpful and engaging.

Very pleasant. Since we first walked the property Dustin was there to answer any questions I had and keep me updated throughout the subdivision.

Dustin was very knowledgeable and very responsive to answering our questions and worked diligently to get the property sold.



Contact Agent
Contact Agent
Contact Agent
Contact Agent