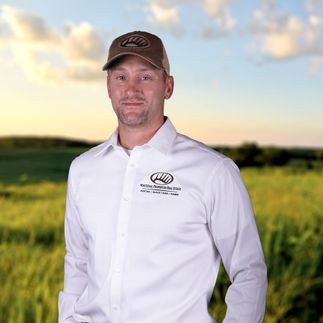 Eddie Odendahl
Salesperson, Land Specialist Licensed in MN
Testimonial Quotes
Eddie Odendahl:

What My Clients Are Saying
Eddie was awesome to work with, and I would not hesitate to use him again.

I will say that my experience with Eddie was exactly what I was looking for. He is a consummate professional and has excellent customer service skills. This was a very positive experience for me and I thank you very much.


Very knowledgeable about hunting land; strong client service; inspires confidence in representation.

Eddie got the deal done for me, had slow moving buyers who had to be professionally nudged along the way and Eddie did a great job doing so.

Eddie was very pleasant and punctual which are both very important to us.

My initial contact after viewing your show was Mark Herr. Because the two properties I wanted to sell were not in his jurisdiction, he sent me to Eddie. I could not be happier. Give Eddie a raise! Superb professional throughout these transactions. Upbeat, on time, and a nice guy too. I now wish I had more properties to sell. With such a previously terrible experience with your competitor, you folks did exactly what you said you would and I can't wait to refer family and friends to your company. Unbelievably satisfied,

Eddie was so nice to deal with, he kept us up to date on everything. He showed up when he said, explained everything. Was JUST GREAT!

Marie Goebel, Estate of Steven C

Eddie was great to work with. Very on top of things. He really made it happen! Very satisfied with the sale of my land!

Excellent! Eddie was thorough, and diligent in getting our property listed and marketed.

Eddie was easy to work with, upfront with concerns and provided the status of property showings on a regular basis. I had listed with another agency which was unsuccessful and decided it was time to try someone new. My initial conversation with Eddie was positive and he was reassuring with doing all he could to sell the property.

Overall the experience was excellent! Eddie was responsive making contact with me via email and followed up by a phone call. He did a great job to sell my property.

I recently sold my land with the help of Eddie Odendahl and was very pleased on how professional he was to me. Very respectful of my needs and wants and delivered as he said he would. A very polite and informative person. He was never too busy to answer my calls or let us know how things were going. I would not hesitate to use Whitetail Properties again or refer them to others.

Excellent contact with agent, always available and helpful.

Very pleasant and professional.

Eddie was fantastic! Made the process painless. Sold my property in two days! I would highly recommend him.

Talked to him on Monday, back and forth with listing agreement, gave him keys to property on Friday. He called Sat am, said we had 7 showings that day, called 2pm with offer, cash, over the selling price, with a 3 week closing, which went great. I am very happy.

Very good, good guy! Best man for the job.

Great guy to work with always got back to me in a timely manner.

I liked Eddies knowledge and felt I could trust him to handle our sale. Easy and efficient!

Eddie was fantastic. He was patient, knowledgeable and very helpful.

We really enjoyed working with Eddie. He was always flexible with meeting with us during the land search. And always followed through with our requests.

It was a great experience. I was impressed with the how fast Eddie got back to me when I had questions. I new he was very busy but he still took the time to get back to me and seemed to really know the area.

Eddie did a great job during the whole process. I probably pressed him outside his comfort zone as it relates to the agriculture side of the land.
Contact Agent
Thank you
We'll have an agent contact you shortly.
Contact Agent
Thank you
We'll have an agent contact you shortly.