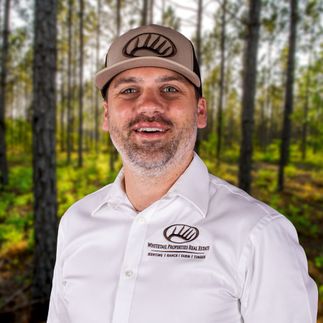 Edmund Nogaski
Real Estate Associate Broker, Land Specialist / Licensed in MI
Testimonial Quotes
Edmund Nogaski:

What My Clients Are Saying
E. J. was very professional, ethical and supportive.

Due to the appraiser that our lender hired....we never thought we would close! Both Derek and EJ were great to work with and kept us up to date on everything - each step of the way. When I was so stressed out I could scream....they listened and understood how upset I was and they did above what they needed to do to get us through. At one point, they both told us they would pay for one of the tests that was required when the sellers would not help. Although we appreciated their honesty and willingness to help us out, we would not accept their payment for this test. Listening to both my husband and my frustration was considerate on both their parts. I would and have told many already that they were the best and would use them again if needed. We are going to need to do some work due to a crack in the basement floor that the engineer said must be repaired and they have both told us they will come and help my husband complete this. What great reps for their company.

Marcus and I couldn't be more pleased and impressed with EJ and Whitetail Properties. To start, the website is very informative, easy to use, and offers so much more than other land and farm websites. We appreciated seeing aerials, topo maps, and reading excellent property descriptions. The effort, time, patience, guidance, and honesty we experienced with EJ is unmatched by any other realtor we have had contact with. He always offered different perspectives, insight, and spent the time trying to help us understand the kind of property that would make our dreams come true. We found ourselves truly blessed to find EJ. If there is any way he could get a promotion from this survey I know he would deserve it. You can't go wrong when EJ is on your side.

Kaitrin Tessier & Marcus M

VERY PROFESSIONAL GREAT EXPERENCE

E.J. was the most professional realtor we have ever dealt with. He was super thorough and competent. He was super eager to help. Super good job.

E.J. went above and beyond our expectations. He is by far the best realtor we have ever worked with. He anticipated every possible scenario and had answers for every question we had for him. In addition to being extremely professional in every way, he was also a pleasure to work with. He was always available via text, phone, or email, and would often call just to check in. We will miss him when he moves to Michigan!

I want to let E.J. know that he was wonderful to work with, only being a short time. He was energetic, personable and professional. He met with me fitting my availability. EJ did his research knowing and even visiting the property before we had our meeting, not knowing if I would even list it with him. He explained everything I needed to know and patiently answered all my questions. I knew I had someone in my corner! I've had other realtors who were quite the opposite. Thank you E.J.! I will sing praises and recommend you to others! Sincerely,

Kate Caldwell Successor T

E.J. was very kind, courteous and knowledgeable. He walked us through the entire process and answered ALL of our questions while at the same time listening and respecting our ideas for a price point to sell. E.J. was very considerate as I shared the history of my grandfathers property~he made the transition smooth and easier to let go. We greatly appreciated working with him. Sincerely, Chuck and Joanne Beach on behalf of

He went above and beyond the call to accomplish this sale, and I would give him my highest recommendation.

EJ was great and able to handle a kind of tricky listing (multiple owners, property restrictions) very smooth and efficiently. We are extremely pleased with our purchase!!

Excellent experience. E. J. is exemplary at his job, extremely knowledgeable, helpful, friendly and trustworthy. Always kept in touch, always returned calls. I learned a lot from him. He made the entire transaction very easy for us for which we are grateful.

Everything was great! I was happy how attentive EJ was through the whole process. He always kept me informed as to what was happening. He answered any question I had.

Absolutely wonderful, a blessed experience.

Very much satisfied with everything.

EJ did a great job in all aspects. Getting us to the property and showing us around all the way to the final closing.

Very helpful and knowledgeable. After talking to Mr Nogaski, he seemed very knowledgeable about the area and the surrounding area.




EJ was great. Very responsive, helpful, great follow-through, etc. We hold several properties and have had many transactions over the years and EJ was one of the best at following through and partnering with us.
Contact Agent
Contact Agent
Contact Agent
Contact Agent